What is Medical Marketing For Doctors?
Medical Marketing is also known as healthcare marketing or if you are a dentist, dental marketing. It is not one thing, it is a combination of your medical services, how you present your medical practice, your staff, your website, your SEO, your software, your online reviews, your traditional advertising, your social media, your digital presence and online advertising.
According to US gov "Health Marketing involves creating, communicating, and delivering health information and interventions using customer-centered and science-based strategies to protect and promote the health of diverse populations (CDC)." Referenced here. For a practice, in simple terms, it is simply promoting three important aspects of your medical practice 1) Promoting the key medical services and procedures 2) Promoting your brand, location, name, your reviews and benefits of your practice to patients 3) Promoting the providers, their accomplishments, degrees, and contributions to the community. Your practice's medical marketing should also be inclusive. Inclusive medical marketing that positively represents plus-size patients, will not only improves your brand, public image but it is also a revenue magnet.
Example of a Medical Marketing Dash Board of a 7 Location Medical Practice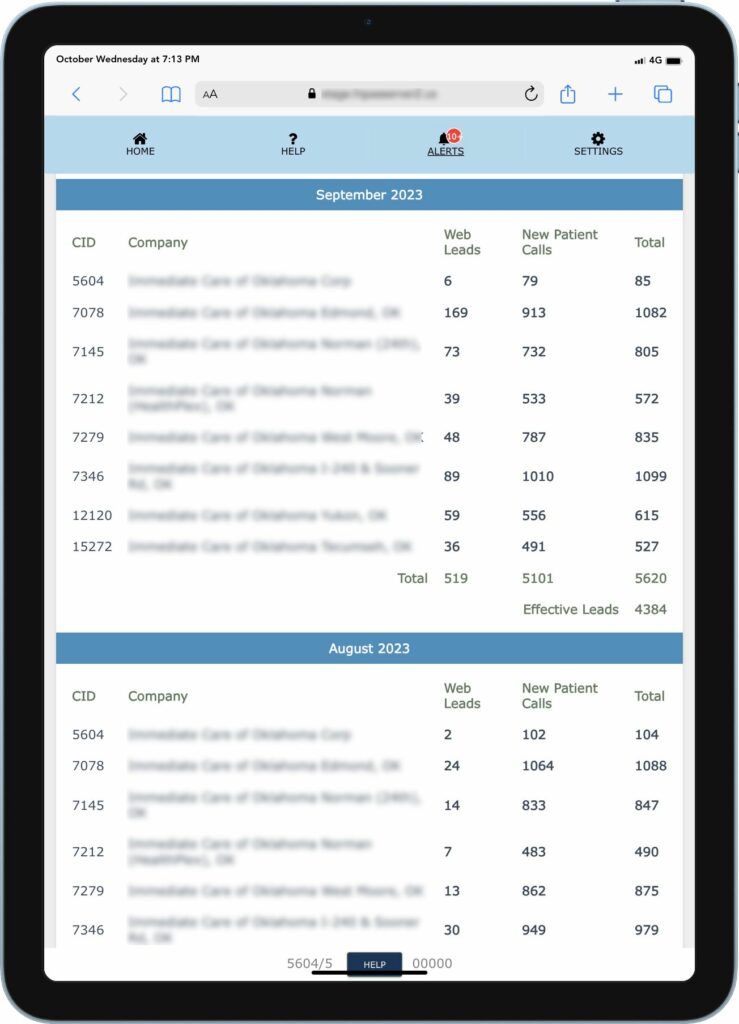 Example of a Medical Marketing Dash Board of a 1 Location Medical Spa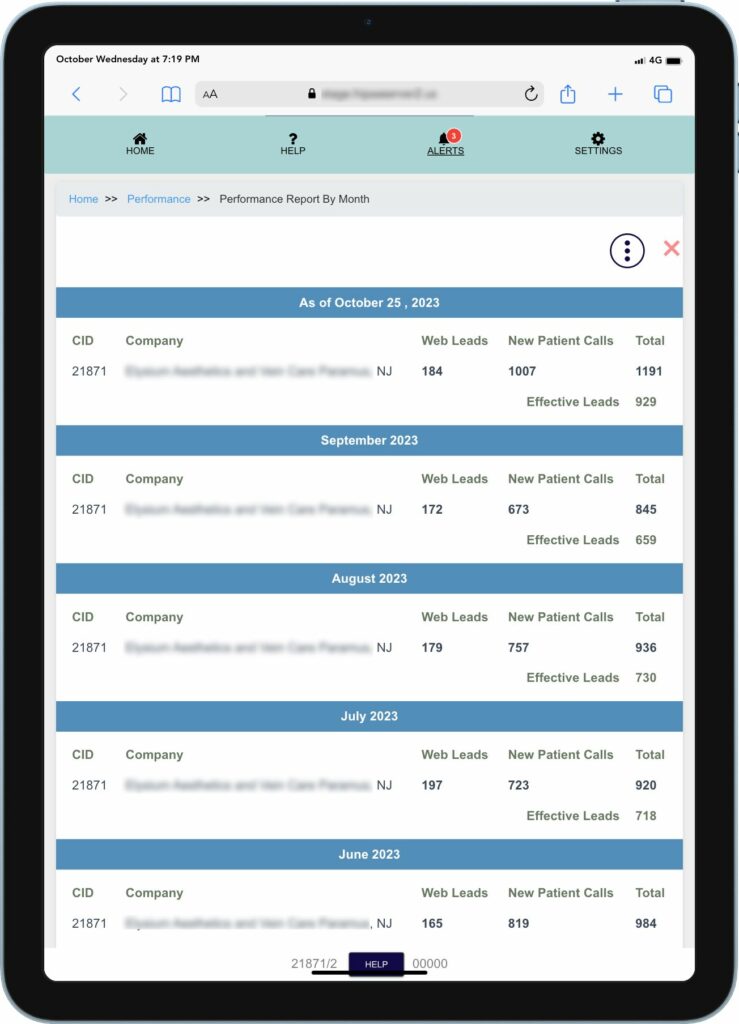 Example of a Medical Marketing Dash Board of a 7 Location Neuro & Spine practice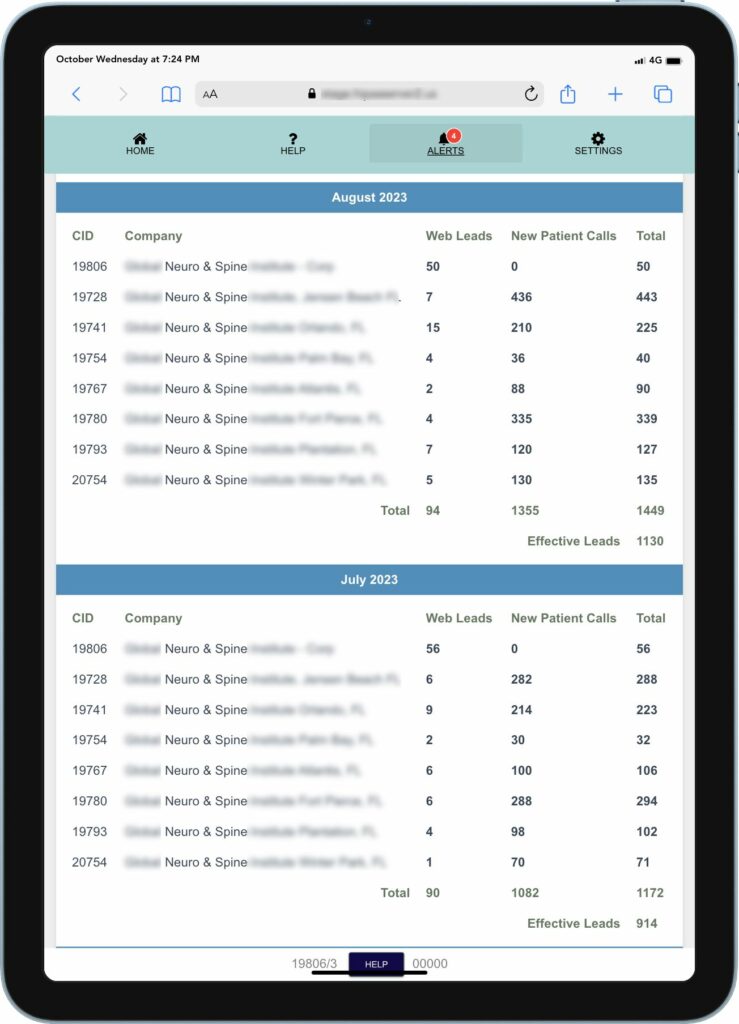 Marketing for medical practices does not have to be boring, or uninteresting text only. Example of a promotion for an internal medicine and functional medicine practice.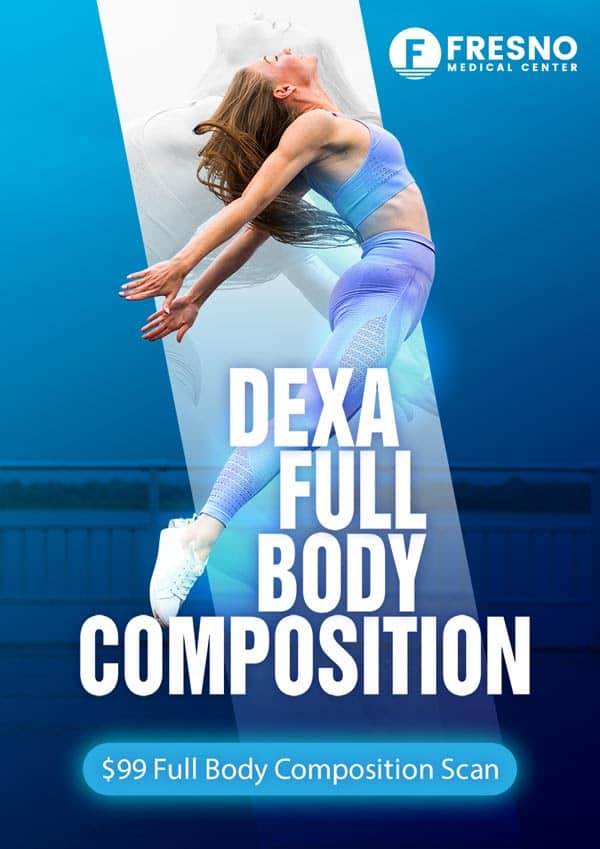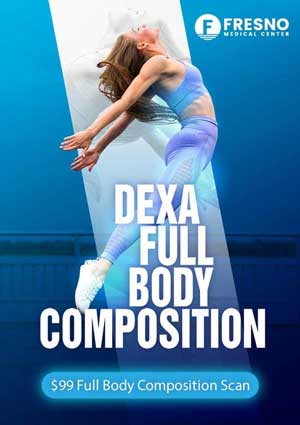 Table of Contents:
Question 1: How do you market a medical practice?
Question 2: Is a website required for my medical practice?
Question 3: Can I just get one those free websites and add my name to it?
Question 4: Why does it have to be so hard, I can just get it done once and forget about my online headaches?
Question 5: I have heard the medical marketing is complex these days, but do I really need a specialized healthcare marketing company?
Question 6: I have been told that my SEO is low because my website content is not "unique", what does this mean?
Question 7: What exactly is Medical SEO?
Question 8: What is Local SEO?
Question 9: What is Technical Medical SEO?
Question 10: Can I just "buy" SEO and get it over with?
Question 11: Which one is better? medical SEO or medical advertising?
Question 12: Are there any specific steps strategies that I should avoid?
Question 13: What is included in healthcare marketing?
Question 14: For my medical marketing website, why can't I just use a drag and drop website builder?
Question 15: Is there a project manager included in PatientGain's healthcare marketing?
Question 16: Are there any monthly account reviews included in PatientGain's healthcare marketing?
Question 17: What is the impact of COVID-19 pandemic on a clinic's healthcare marketing?
Question 18: How do you calculate ROI (Return On Investment) of a medical marketing campaign?
Question 19: How do I see results from my investments in medical marketing?
Question 20: What is medical marketing funnel for healthcare practices & how does it benefit my practice?
Question 21: For my practice's medical marketing, do you provide or write content?
Question 22: For my practice's medical marketing, should I setup Facebook or Instagram campaigns?
Question 23: How does Facebook and Instagram tracking work?
Question 24: What is schema, and how does it impact the SEO of my medical website?
Question 25: Do I need to "Socialize" and be present on every social media website?
Question 26: I want to run advertising campaigns on Google and Facebook, but only ON and OFF when I need patients?
Question 27: How do wait times impact a patient's positive experience?
Question 28: What good guidelines can a medical practice follow to ensure they remain HIPAA compliant when developing a digital marketing plan?
Question 29: How do you start your medical marketing campaigns?
Question 30: Is technical SEO important? I have rec'd multiple sales people calling me that my technical SEO is not good?
Question 31: I have grown my medical practice over the last 10+ years, and I am using so many apps and service providers, how can I simplify?
Question 32: Why do health care business owners often choose digital marketing for the healthcare services they offer?
Question 33: What Does a Medical Marketer Do? Do I Need One?
Question 34: Why is conversion rate important?
Question 35: What are examples of a patient conversion?
Question 36: What are the benefits of using patient healthcare surveys for my practice?
Question 37: How to Build the Brand of Your Healthcare Practice and Your Doctor / Dentist?
Question 38: Does the design of my healthcare website impact my medical marketing?
Question 39: Does the number of providers in my target area increase my healthcare advertising costs?
Question 40: Does it make any difference if my healthcare website domain is with Google domains VS some other domain hosting company?
Question 41: Why should I use medical marketing database? I am already paying for a an EMR?
Question 42: What is ADA compliance for medical websites? and do I need it?
Question 43: Which search engines are used mostly by patients?
Question 44: Which social media sites are used mostly by patients?
Question 45: Is it safe to use Facebook messaging apps for healthcare marketing?
Question 46: What is Patient Journey and Engagement?
Question 47: What are the 5 P's of medical marketing?
After serving hundreds of medical practices in the United States and Canada, we firmly believe that in order to help medical practices with their medical marketing, the medical marketing company is required to be a specialist in the field of medicine. Medical marketing will not function unless there is patient trust and commitment from the doctors, providers, practice owners to invest and improve their marketing tactics. They have to understand that this is a field where many physicians still hold onto the belief that it is unethical to advertise. In many cases they are still advertising through traditional methods such as radios, printed postcards, newspapers and yellow-pages.
An introduction to medical marketing for doctors can also help you understand the detailed steps.
In real world, there is no one simple way to become successful. This applies to medical practices and doctors also. You must have a plan to "distinguish" your services, (also known as branding) your practice and improve your online presence. Building patient trust and providing excellent for your patients is the foundation on your success. You also want to monitor and improve your marketing tactics. Online advertising is a big part of medical marketing. It can be the most expensive part of your overall online marketing plan. Medical advertising data about how much doctors spend on advertising, is a designed to provide competitive data from other clinics like yours.
Empathy, compassion, and humor are very powerful to use in medical marketing because they are emotions people enjoy relating to most frequently. When you market your medical practice to your target audience, tell an emotional story about how your services helped someone resolve their medical issue.
We looked at 3116 medical websites in USA and Canada. We reviewed the online strategy and apps and code embedding the web sites. Results are that only 6.1 percentage of the medical professionals are using conversion apps and techniques to capture the leads and convert them to paying patients. Read more about medical marketing ROI. You can take specific steps, starting this week, to improve your patient acquisition steps. Basically, healthcare marketing is changing. There is a very good paper "The impact of marketing strategies in healthcare systems". In this paper, the author describes that over the past decade, healthcare has experienced many marketing trends that have fundamentally altered marketing. These trends are the follows:
From a mass marketing approach to a more specific approach.
From image marketing to service marketing.
From "one measure for all" to personalization.
From the emphasis on a health episode to a long-lasting relationship
From "ignoring" the market, to market intelligence.
From low-tech to high-tech (Thomas RK. Health Services Marketing, A Practitioner's Guide, 2008, Ed. Springer).
Your overall medical marketing strategy should be based on best practices and on a pattern of success of other similar medical practices. It should not be based on trial-and-error, and waste of your hard earned money. This is why PatientGain recommends A/B tested websites and strategies.
47 Good medical marketing questions asked by providers and practice managers: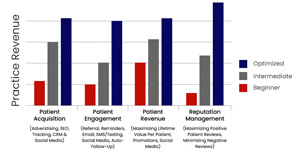 Case study: Impact of good content on your medical marketing
In the example below, we will walk you through a real example. In Nov 2019 customer signed for PatientGain Services. Example medical clinic has 3 locations, and is located on the east coast, starts using GOLD service from PatientGain. With specific focus on improving organic traffic from Google search engine. The medical clinic has been in business for 16 years. They have gone through 5 different online website services in the last 16 years. In the 3 locations, they have total of 13 providers, 28 exam rooms, and their services include 1) pain management 2) fibromyalgia treatment 3) complex regional pain syndrome 4) vertebral fracture 5) spinal cord stimulators 6) interventional pain medicine 7) kyphoplasty & sacroplasty 8) peripheral nerve stimulators 9) sacroiliac joint fusion and several more.
In the diagram below, at launch Nov-Dec data was as follows:
The website had been in place for 16 years.
Over 100 pages of content – majority of the content was plagiarized and copied from other sites
Website was on a shared server, very cheap hosting, so pages will load but slowly
Mobile friendly
Technical structure of the website not well
Average of 36 organic clicks per day
Average of 8K organic impressions per day
So overall you would say, they are doing OK.
In the diagram below, data was as follows:
The website was redone using WordPress and PatientGain's apps in December
Over 100 pages of content – had been cleaned up. Resulting in 62 good pages of content, and addition of specific service based pages.
Website was moved to Google Cloud Servers
Mobile friendly and mobile optimized, A/B tested design.
Technical structure of the website was totally redone – 20 apps and a Medical CRM was added
Average of 132 organic clicks per day
Average of 23K organic impressions per day
So overall 36 organic clicks to 132 organic clicks per day is a big improvement. Number of impressions per day increased to 23K per day.
Another important factor, not measured by this diagram is the actual patient count, which improved also, similarly.
So what was done? Content improvement was the major effort. Hence by adding high quality content, staying on-topic, and providing useful information on your medical website, not only you will serve your patients well, you will also increase SEO rankings and serve your wallet well.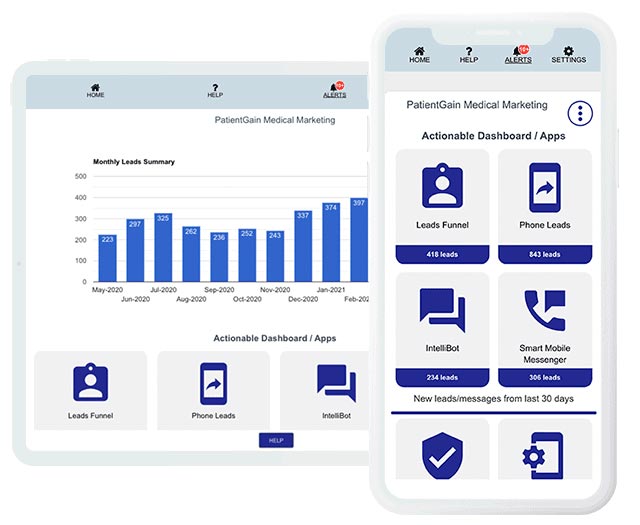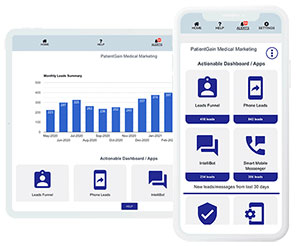 Medical Marketing Is Moving To Online Mediums
Best medical practices are now using Medical Marketing CRMs to gain competitive advantage. These marketing CRMs are connected and integrated with medical websites and intelligent patient engagement ChatBots.
What is a Medical Marketing CRM ?
As patients interact with your website, your email marketing, Texting/SMS, Facebook business page, you would want to store the information about each interaction in a database. This database is called a medical marketing CRM (HIPAA Compliant). It is an intelligent software that can also integrate with your EMR or EHR system securely, and leverage the hidden useful information in your EMR. So medical marketing CRM software is used to store prospect patient information and patient interactions, before a patient becomes a patient. Many times, after a prospect patient has been converted to a patient, you would still want to keep the patient information, in addition to your EMR. EMR and Practice Management or Patient Billing/Revenue systems are not designed to market to patients. Lead capture and follow up is becoming important as patients require multiple touch points.
In addition your medical marketing CRM should integrate with software based on intelligent Bots. The intelligent ChatBots are becoming increasingly an essential part of a medical marketing strategy for doctors in US and Canada. Our data shows that by using in integrated medical marketing CRM, your ROI will increase 4% to 11% from your online advertising dollars. Reason: A lead-capture CRM database connected to your website, Facebook allows you to automate patient acquisition.
Medical Advertisement is More Than Putting a Sign-out Front Saying, "Accepting New Patients"
As the owner of a medical practice, you need to advertise your business to maintain and build your patient count. Medical advertisement is more than putting a sign-out front saying, "The Doctor Is In." While this may work in the movies, a bit more effort must be made by a business owner in the highly competitive world of healthcare to achieve the results they want. Read more about 8 Good Medical Advertisement Examples For Doctors.
What Are Three Basic Components of Successful Medical Marketing?
There are dozens of things you can do to improve your medical marketing. However as a physician or medical practice manager's point of view it boils down to:
Getting Found: Getting patients to get to your website
Conversion: Once the patient is on your website, do they take an action?
Follow Up: Once patient has given you the phone number, or Email address or texted you from the website, how do you efficiently answer questions and provide a reason for the patient to become your customer.
Once you have understood these basic 3 high level strategies, you now have the ability to look at applications, services for your medical marketing. You may decide to do following :
Do it yourself – much harder and often you will not get desired results – there is a lot of trial and error in medical marketing, concepts and technology is changing too fast.
Hire a medical marketing company to do it for you.
Hybrid model. Where you can have pieces of technology from multiple companies and use your own website.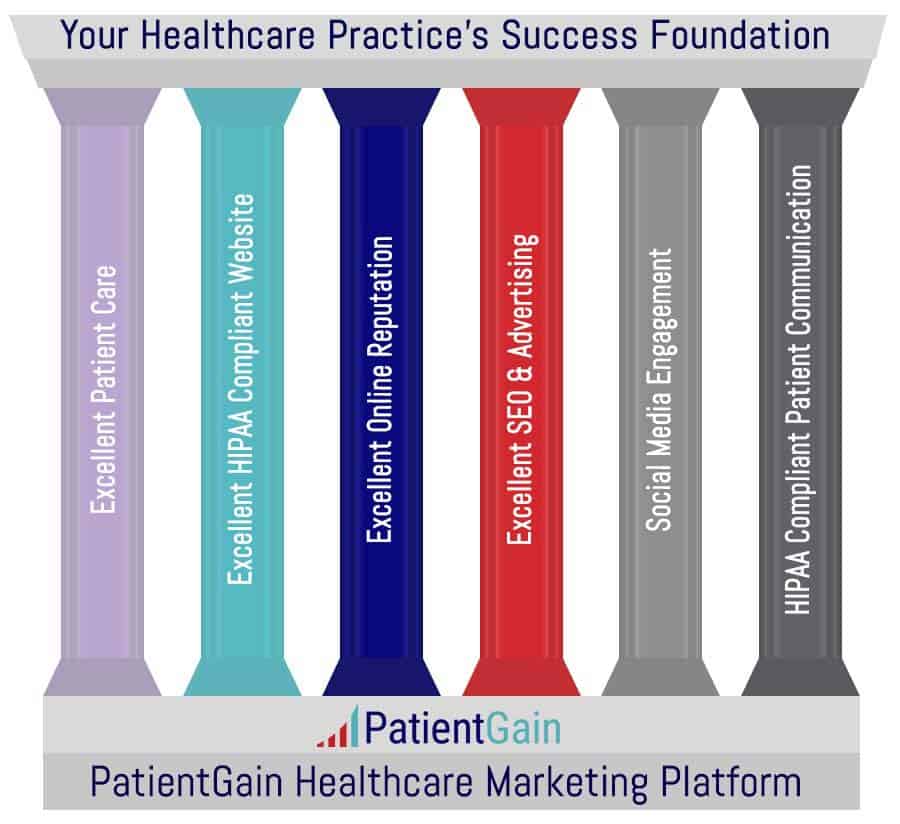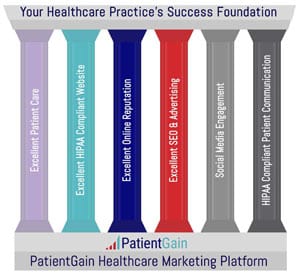 What is Medical Marketing For Doctors?
Medical Marketing is also known as healthcare marketing or if you are a dentist, dental marketing. It is not one thing, it is a combination of your medical services, how you present your medical practice, your staff, your website, your SEO, your software, your online reviews, your traditional advertising, your social media, your digital presence and online advertising.