Digital Advertising For Doctors & Dentists
Best Medical Advertising For Doctors. PatientGain.com advertising app and service starts at $299/mon. The following Information Applies To Doctors, Dentists, MedSpas, Surgeons & All Healthcare Practices.
Every day too many physicians and healthcare practices struggle every day to fill their calendar with patients. They have a great location, dedicated professional medical staff, proper equipment, many hard earned certifications and qualifications. They also have a nice looking Website. However what they lack is a sophisticated online marketing software and expertise. In addition, there is increasing commercialization of medical services. Applies to dentists, surgeons & healthcare practices.
Most Doctors Ask Us: Do I Need to Advertise? The Quick Answer is Yes, if You Want to Compete Online With Your Competitors.
As a practice manager, you have to focus on 1. Offline traditional advertising and 2. Internet online advertising. As majority of the patients search for medical services online, healthcare advertising for doctors using the internet is on the rise. We highly recommend online advertising for 99 percent of healthcare medical practices. Our data shows consistent increase in patient count and overall business improvement. In some cases we have to stop online advertising for our customers (physicians & medical practice) reason : they could not handle the volume of new patients.
The actual advertising budget for each clinic and practice is different. Some clinics/doctors are very aggressive and spend $1000 per day (or more) and some spend $1000 a month on advertising. We also have few clinics/doctors who do not spend any money on online advertising, they doctors rely on referrals and very strong SEO rankings. Also you have to understand that every practice area is different. For example for Medspa and plastic surgeons, it is next to impossible to be successful without proper online advertising budget. The typical range is $3000 to $15000 per month, with average budget of $6677 per practice in USA. Urgent cares in USA: The typical range is $1000 to $7000 per month, spend on average spend $2600 per month per location. However these are "average" locations with medium competition. Primary care doctors spend $600 to $1300 per month, with an average monthly budget of $890 per month. Pediatric practices: The typical range is $600 to $1600 per month, spend on average spend $900 per month per location. Sexual health practices: The typical range is $3000 to $8500 per month, spend on average spend $4200 per month per location. Optometrist and Ophthalmologist practices: The typical range is $600 to $1500 per month, spend on average spend $750 per month per location. Read more here.
What Not to Do if You Decide to Run an Online Advertising Campaign?
Don't start and stop campaigns – Data is needed to make adjustments to your campaign. Professional online advertisers, look at the campaign data, keywords, negative keywords, conversion pages, quality of patient behavior to make adjustments

If you have a small budget and you are in a very competitive market, you are NOT likely to see any results.

Do not switch advertising mediums too quickly. For example, one of our customers in a very competitive area of the Dallas suburbs, wanted to spend $1000 per month on online ads, 15 days on Facebook+Instagram and 15 days on Google. This will be a waste of money. Running a successful ROI based campaign needs time and analysis. In this case we recommended to customers to commit to a monthly budget and let PatientGain make the decision. We allocated 80% of the budget to Google PPC ads and 20% of the budget to Facebook ads, for this customer.

Increase your advertising budget: In another example, a vein clinic focuses on spider veins. They have good SEO rankings, they hired a social media specialist company to promote their practice in San Francisco California. They have been spending $1000 to $1500 per month, for the last 11 months, on social media ads, the social media specialist company also posts on Facebook and Instagram stories . The result: They have seen a lot of people visit the social pages on Facebook, Instagram, Pinterest and Website landing pages, however the conversion has been very low. First of all, if you are in an area like San Francisco, you should understand that you are in one of the most competitive areas of the USA. $1000 to $1500 of advertising budget is too low in a competitive area. If you do not invest in digital advertising, it will be difficult for you to acquire a steady flow of new patients. Solution for this particular customer was to educate them, and create an advertising plan that covered 1) Ads on Google PPC – 70% of the budget. 2) 30% on Social media 3) Increase the budget to $3500 per month. 4) Changed the posting strategy to "educating" patients (as opposed to just posting promotions"). It took 4 to 6 weeks, and the spider vein practice started seeing improvement in quality of leads and higher conversion rates. So every healthcare practice is not a fit for social media ads. And your overall messaging is also important. If you genuinely want to add value to a patient's well being, then educating them first, and using "soft-selling" techniques will generally work for your practice.

Your competition is not sleeping. They are looking at your ads also. They are adjusting also. So you must be nimble.

Do not send users to non-relevant pages or posts. Provide useful information on every page – treat every page of your website, as if it's a landing page. Have a call to action and lead capture on every page.

Do not overload with long videos – Short videos produce the best conversion. Best results come from "in page" embedded videos.

Example of a digital ad – promoting non-surgical rhinoplasty in New Jersey area
What Percentage of Doctors Benefit From Online Advertising?
Our data shows that proper advertising produces more patients for 99 percent of the clinics/doctors. However setting up and managing Google, Facebook, Instagram ads is not a simple task. Just one or two mistakes can waste your budget. Our data shows that over 73% of the campaigns have issues, they have incorrect settings, wrong targeting, not enough branded images (for display based campaigns), or improper negative keywords or no negative keywords. List goes on and on. We have seen disasters, but we have also seen good campaigns. In summary, digital advertising for doctors works – question is how efficient is the campaign? and is it optimized?
Can Doctors Advertise in USA? Answer is YES.
However, doctors cannot advertise if it is misleading & aggressive and without factual and accurate information per AMA.
Most Doctors Ask Us: Do I Need to Advertise? The Quick Answer is Yes, if You Want to Compete Online With Your Competitors.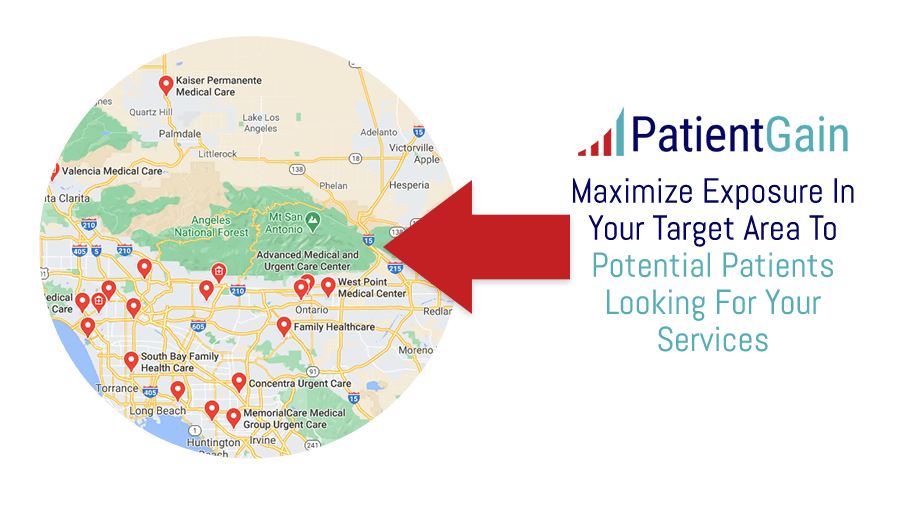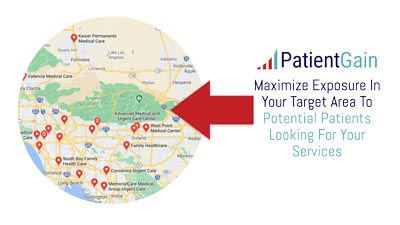 Dental & Medical Search + Social Media Advertising Campaign Setup, Includes Lead Tracking CRM and Funnel App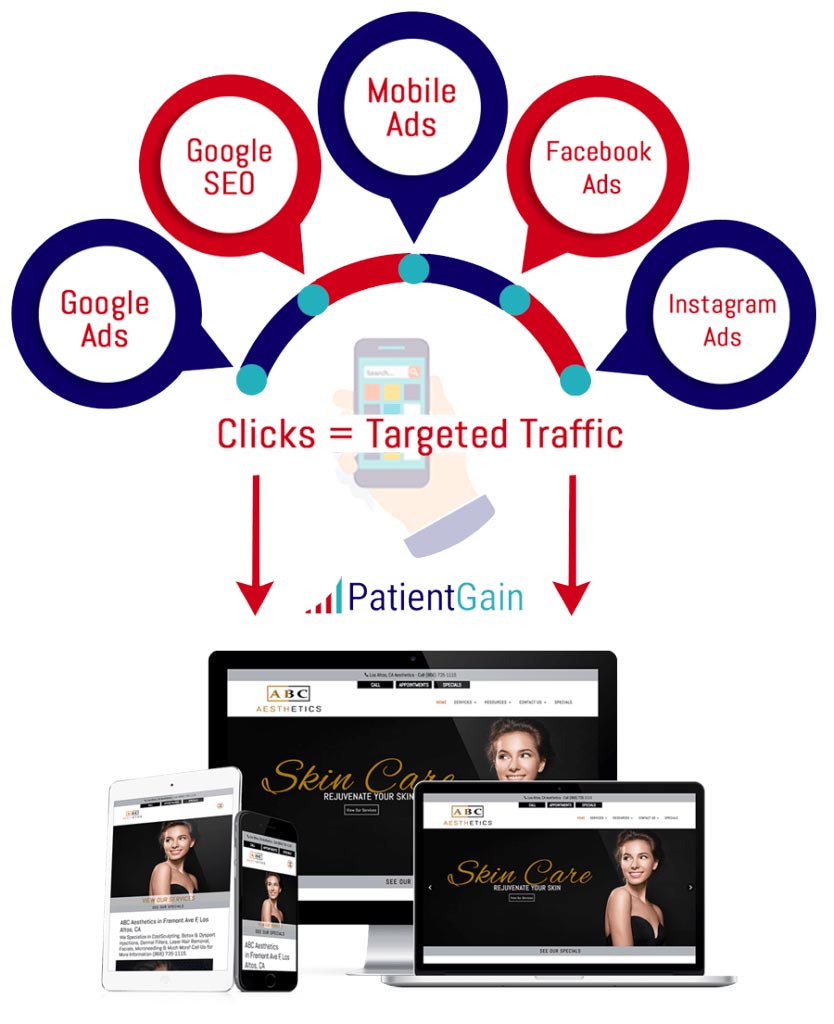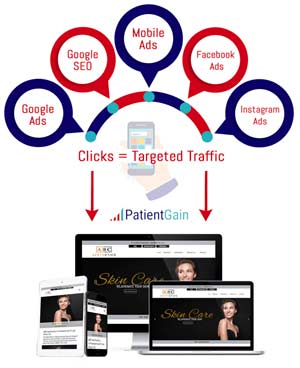 No Keyword Markups
No Setup Fees
Flexible Budgets
Simple 15% Flat Fee Pricing
Example 1: If your monthly advertising budget is $1000 / mon, we charge $150.
Example 2: If your monthly advertising budget is $2000 / mon, we charge $300.
Example 3: If your monthly advertising budget is $10000 / mon, we charge $1500.
Example 4: If your monthly advertising budget is $20000 / mon, we charge $2400 (12% on 20K and above)
Example 5: If your monthly advertising budget is $50000 / mon, we charge $5000 (10% on 50K and above)
Not recommended model: Example of a Healthcare Advertising Company:
Here is a typical example of some other companies – they will sign you up for $1000 / mon advertising plan. However they will spend $750 on actual ads, and keep $250 as the "technical fee". So if you multiply $750 times 33% you will get $247.50 – So actually, the fee they are charging you is more than 33%.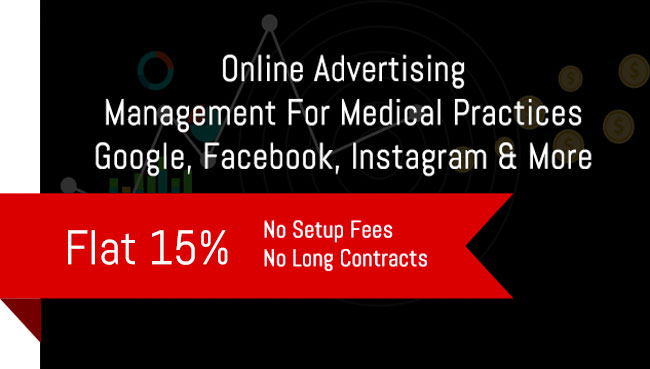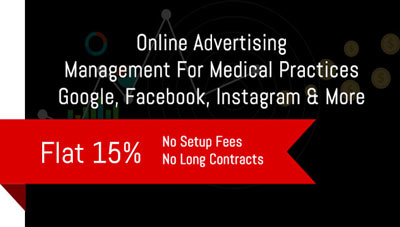 Example 1: Potential patient searching for an urgent care clinic near them. They are located in Hawaii.  You will notice that there are a lot of examples related to Google – this is because that we still see best ROI from google ads. Facebook, Instagram is also good.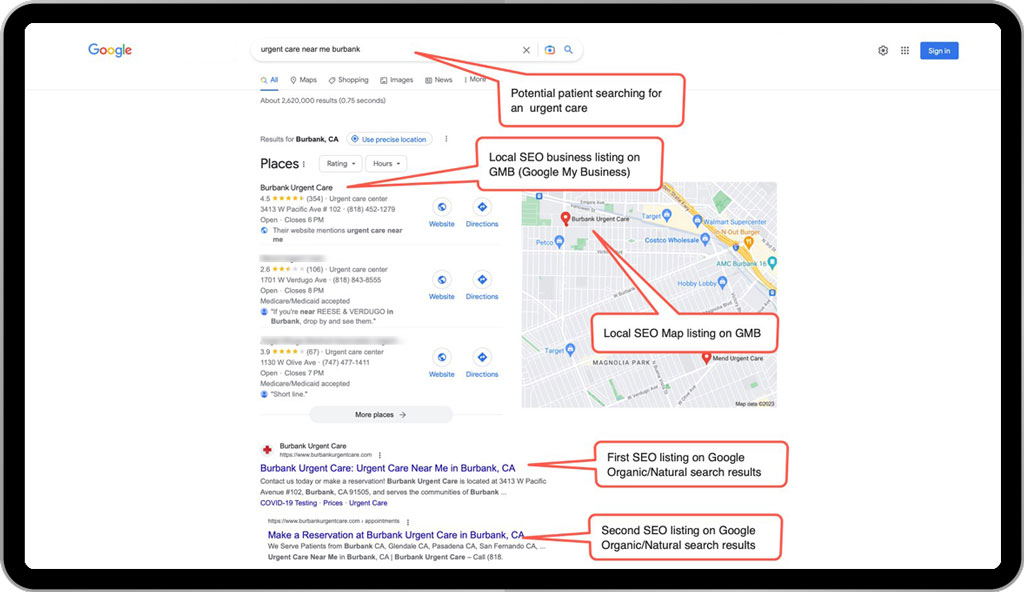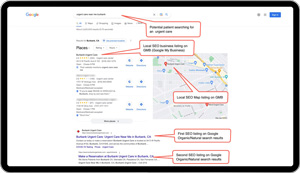 Example 2: Potential patient is on Facebook and Instagram – Targeted ad is displayed to a potential patient, based demographics and past interest. GEO location is also a factor. Facebook and Instagram ads have become more complex than Google PPC ads. For example, there are more 62 different settings for proper Facebook ads. Instagram ads can be managed just like Facebook ads and both platforms are integrated. Facebook owns Instagram.
Example of a branded Facebook Ad
for a medical weight loss center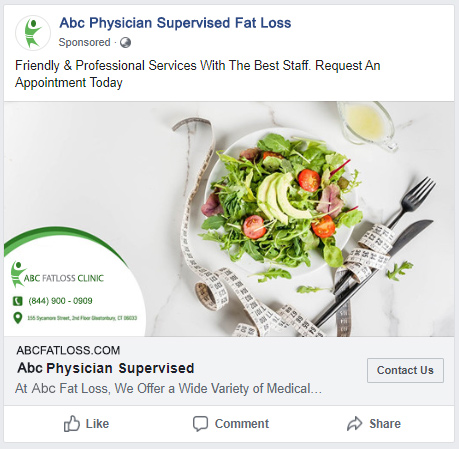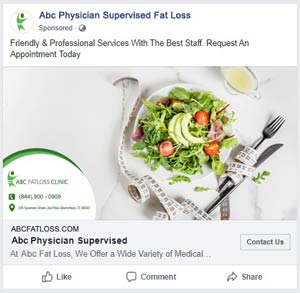 Example of a branded Instagram Ad
for a medical weight loss center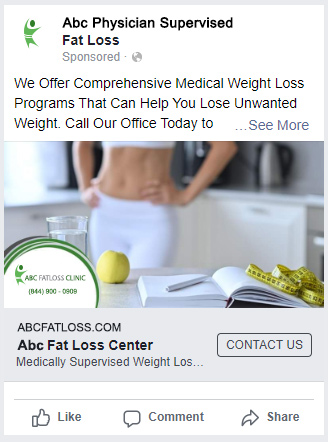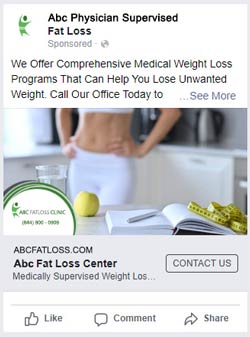 Example of Facebook and Instagram Advertising For Doctors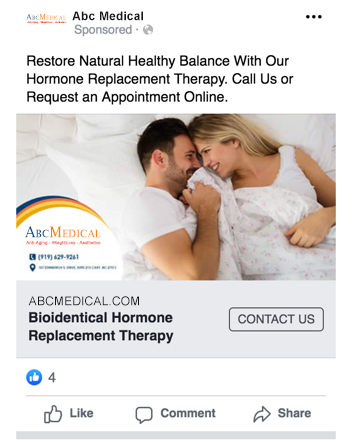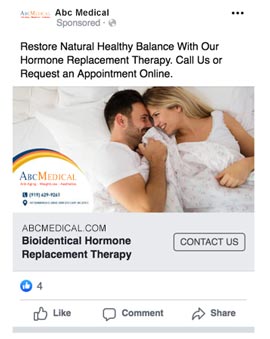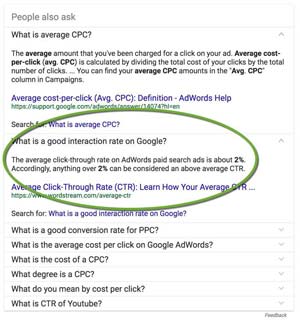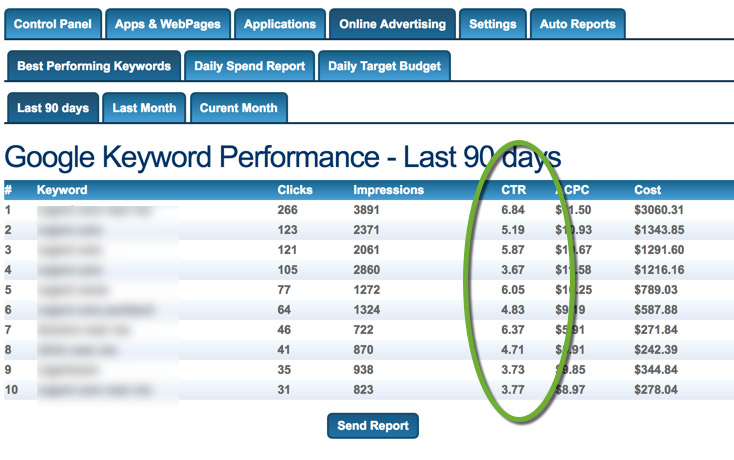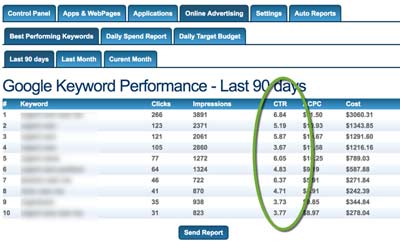 Example of Online Advertising Lead Capture for Medical Clinics. Green arrows are leads originating from Google PPC ads, orange ones are from organic search. This website has one of the best SEO rankings. So Google PPC ads, Facebook targeted ads, if done properly will have additional positive impact on your healthcare practice.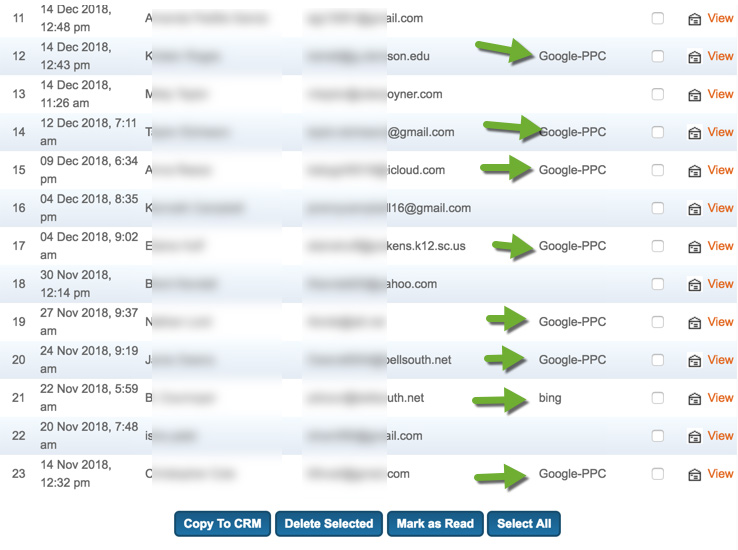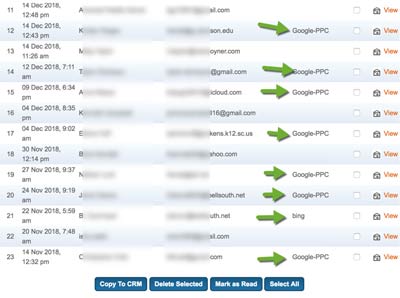 Proven Advertising For Doctors: Offline Advertising VS Online Advertising
These days having a nice looking website will not be enough to generate new patient clients. If your clinic needs to retain existing patients for repeat services and procedures, then you need additional strategies and software. Advertising for doctors can be offline or online. Offline advertising for doctors refers to Billboards, Newspapers, Paper Yellow Pages, Ads in Cinemas, Radio Ads. This form of advertising has lower reach compared to online advertising. Its is also difficult to measure the impact, there are time constraints, difficult to make changes to advertising message once it is deployed. Above all it is expensive compared to online advertising, and ROI is much lower. The figure below shows the impact of online advertising for a healthcare practice. Specifically Google Adwords, PPC Advertising for dentists and doctors. You can see the spike in calls. This is due to launching an aggressive Online PPC Campaign for this practice.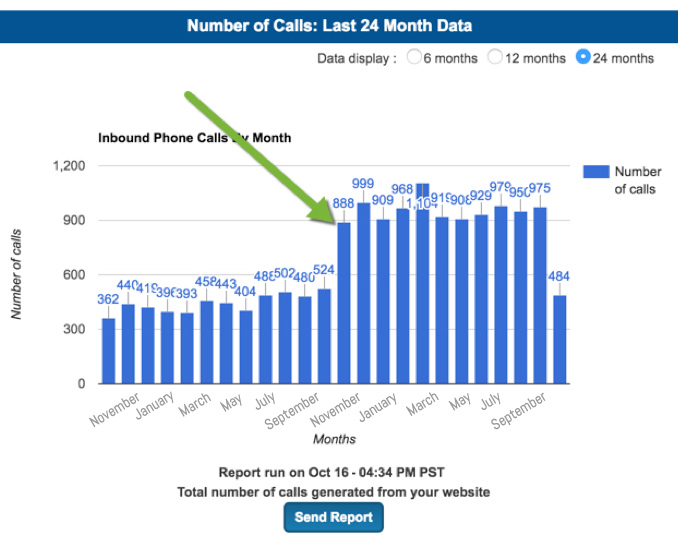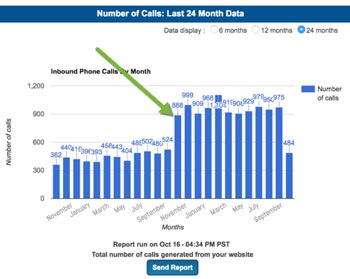 Digital Advertising & Patient Acquisition Costs
Patient acquisition costs can be anywhere from $8 to $27 per new patient in most US areas – how do we know this? PatientGain.com has executed thousands of Advertising, Marketing and Email Marketing campaigns for healthcare companies. If you are located in an area with a lot of competition, your costs will be higher. Also, competing on the Internet for more patients requires that every medical practice must consider three key areas for online success. Each one of these areas are addressed by the PatientGain.com platform and we have developed specific online applications for each area to help you become successful.PatientGain.com's online apps have become an excellent advertising tool for your medical practice. It is imperative that you launch your Reviews Marketing campaign, in addition to online advertising. Let's show you some examples and how to launch a Reviews Marketing campaign.
Examples of Results from Actual Customers – Please Note: Your Results Will Vary and are NOT Guaranteed.
Cost Per Lead Data from Google Ads, Facebook & Instagram Ads – Based on Actual Plastic Surgeon Customer
Data: Strategy is to use combination of Google Search Ads, Facebook & Instagram Ads for specific services.
CPL stands for Cost Per Lead : Analysis: Conversion Rate is 28% So basically every 4th lead converts to a customer. Average procedure is $11,100. This is a high-end plastic surgery center in one of the major cities in USA.
November $ 21.39 cost per lead
December $ 27.25 cost per lead
January $ 27.88 cost per lead
February $ 29.27 cost per lead
March $ 29.16 cost per lead
April $ 25.98 cost per lead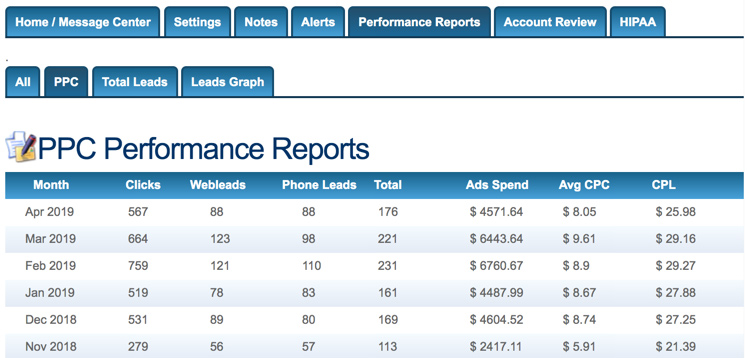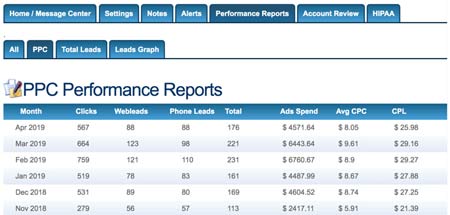 Simple To Use Complete Internet Advertising and Marketing For Doctors & Clinics
1. Targeted Advertising
PatientGain.com offers Pay-Per-Click (PPC) Advertising on Google, Yahoo, and Bing, as well as Remarketing and Facebook advertising campaigns. When optimized effectively, these advertising campaigns create an excellent boost to lead and patient generation. PPC advertising allows your clinic to effectively target quality leads while they are actively looking for services you offer. PatientGain.com has great experience in running PPC
2. Optimized Business Presence
a. Cultivated Online Reviews/Reputation
b. Organic Rankings & Directory Listings
c. Conversion site optimized for search engines, w/ intelligent apps
d. Need to draw your leads & traffic to an effective conversion site; not only need to display yourself well to generate leads, but you have to effectively convert them once they find you
3. Social Media
a. Facebook, Google+, Yelp, and more
b. Apps to add lead capture to your social media, integrated with your backend
c. Improves your lead generation, tracking, and conversion
d. Turn your Social Media into a more professional business too
Facebook VS Google Advertising For Doctors
Facebook advertising can be very effective, just like Google search advertising. However, overall Google search ads perform much better than Facebook display ads, depending on your practice and healthcare service being advertised, and how it is being promoted. Every campaign is different. However, generally ROI is greater for advertising for doctors on Google search. Lets go over an example below.
The time frame is 1 month, 30 days. The budget spent is almost the same on Google Search and Facebook Ads for this medical practice.
Google CPC resulted in 2241 total visits, with 5078 page views, on average 2.27 page views per visit. During this time there were 78 conversions and 13 new sales. Each sale is approx $5000 for this medical clinic (aesthetics). Average cost per click is $5.68.
Facebook CPC resulted in 2036 total visits, with 2593 page views, on average 1.27 page views per visit. During this time there were 16 conversions and 4 new sales. Each sale is approx $5000 for this medical clinic (aesthetics). Average cost per click (interaction) is $4.43.
Based on this and similar data, we know that Facebook ads work, however ROI from Google search ads is much higher. If the click cost is less than 50% on Facebook and Instagram, compared to Google PPC ads, then results are comparable. However, our data shows that if 100 appointments are booked from Google search ads, and same number of appointments are booked from Facebook and Instagram leads, the leads that originated from Facebook and Instagram, are 23 percent less likely to show up or follow up on appointment requests. So our observation is that leads generated from social media are less quality leads, compared to the leads generated from Google search ads.
Internet Medical Advertising For Doctors & Dentists
Best Medical Advertising For Doctors. PatientGain.com Intelli*Doctor Advertising App Starts at $299/mon. The following Information Applies To Doctors, Dentists, MedSpas, Surgeons & All Healthcare Practices.