Instagram Marketing for Doctors & Dentists
Effective Instagram marketing for healthcare providers is on the rise. Used by top medical clinics and practices in USA and Canada. Intelli*Doctor Instagram App is also available à la carte for $199/Mon.
Social media is here to stay, and as a doctor, you need to take advantage of this powerful marketing tool to engage with current and potential patients. One of the most popular social media channels out there today is Instagram. While owned by Facebook, in many respects, it is a different entity altogether from Facebook with different rules and capabilities. Your local competitors are using Instagram, so should you.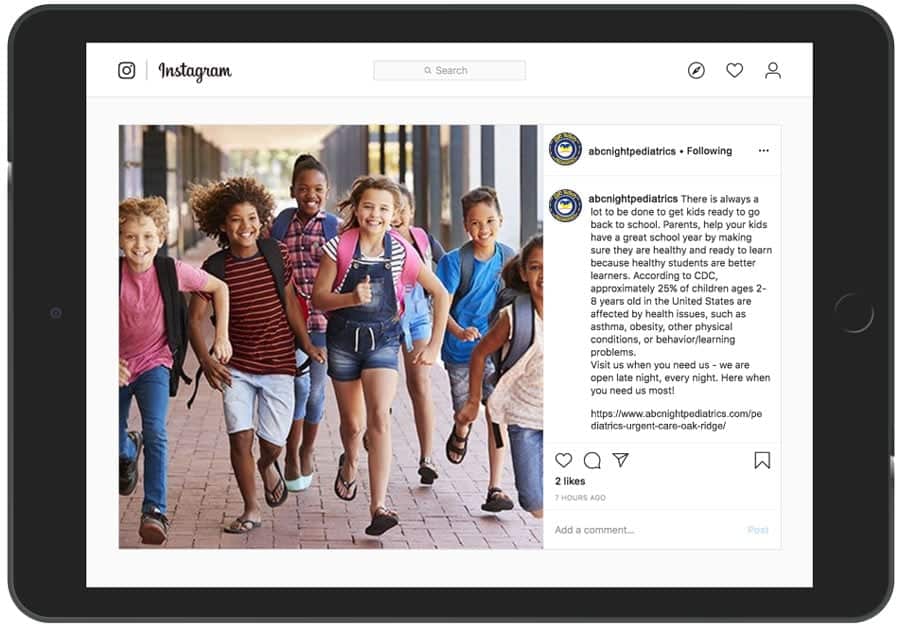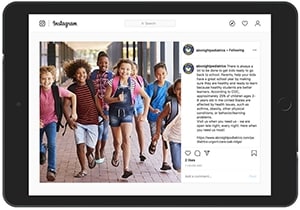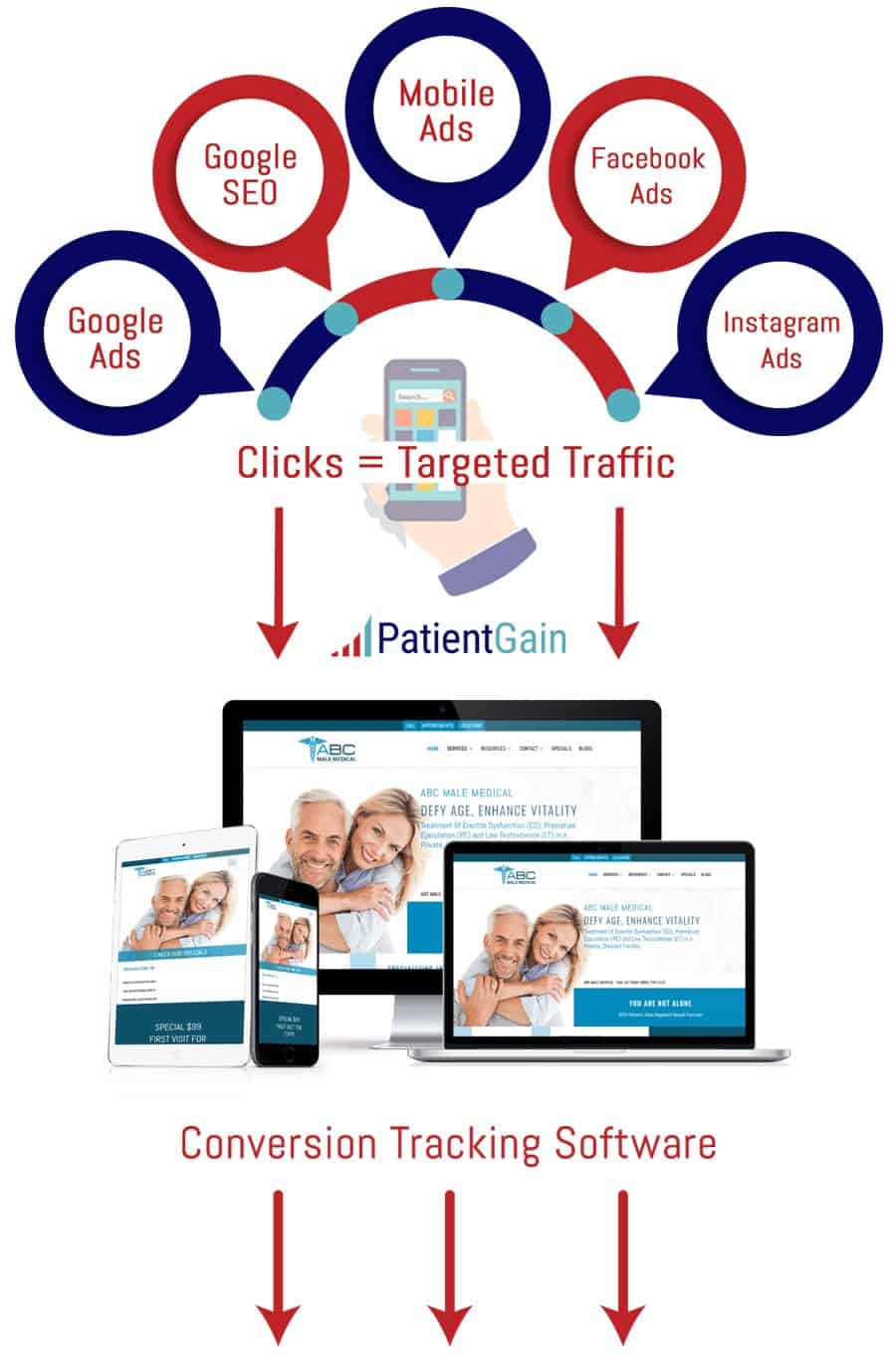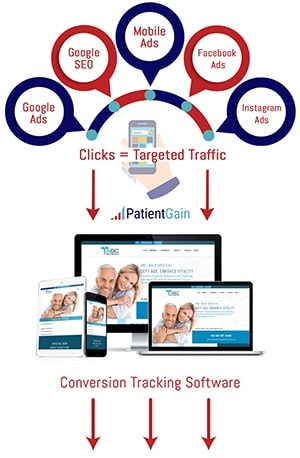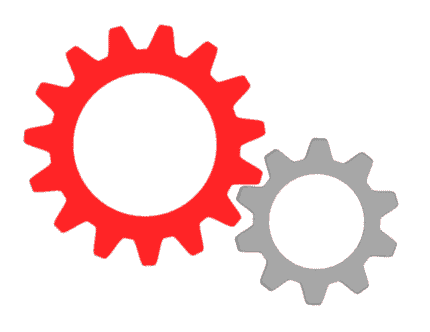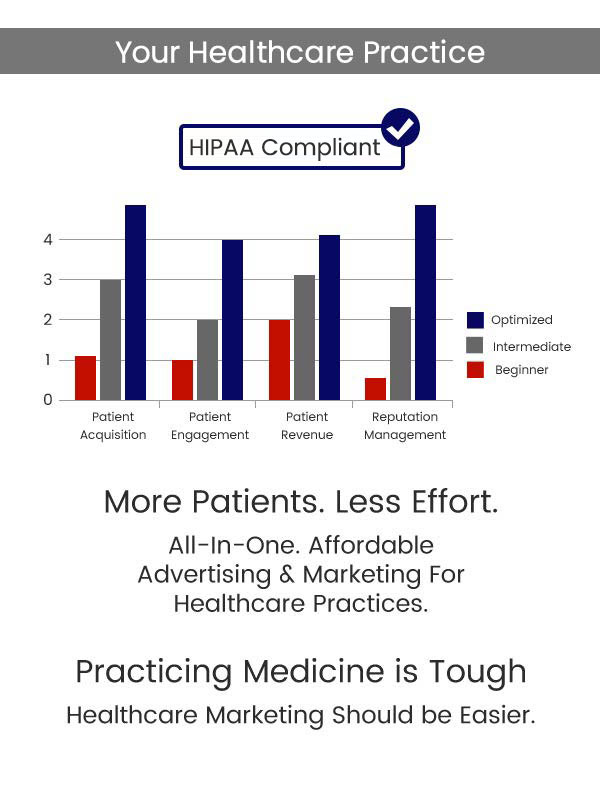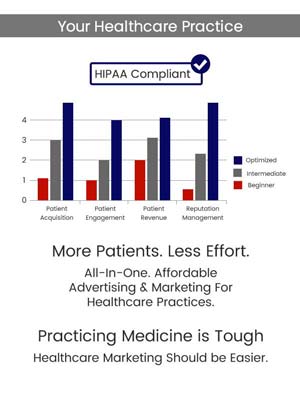 What should I consider when using Instagram to advertise my medical practice?
Instagram is a visual medium, so to make the most of it, you should have compelling pictures to share on it. Try to remain consistent with the tone and the branding of your photos. You will also want to ensure the images are of decent quality. While you are not aiming to win any photography prizes, you also do not want your pictures to look like one of your older relatives took it. Images that have fingers in them, are fuzzy or seemingly miss the main focus all together are not going to work for your Instagram theme. Maintain consistent branding and high-quality photos to make your Instagram feed look more professional.
It would be best if you also considered who on your staff should be able to post on your Instagram feed. If there is more than one person who has access to it, review with them the tone and feel of photos. Avoid allowing this to become disjointed, or there will be a "weird" feel to your Instagram posts. Posts that use a bunch of emojis followed by a more formally written post will look odd to the everyday person, unless someone "signs" their posts. Review guidelines to make sure no one posts anything that makes your practice look bad or violates any ethical rules.
What kind of photos should I post on my medical practice's Instagram?
Generally, you should post photos that showcase your medical practice, doctors, and staff. These photos should try to tell stories about what is going on at your medical practice and how you are helping your patients. Do not worry about pictures looking too formal or professional. You do not need to "stage" photos at your medical practice. Many medical practices use their photos to show "behind the scenes." Many of your patients may not realize what goes on there when they are not receiving services. Showing them what happens behind the scenes can help drive engagement and is beneficial to marketing your medical practice. You can also showcase your facility and the rooms where your patients will receive treatment. Did you get new equipment or repaint a room? These topics also make for great posts.
Avoid posts that are too technical or promotional. Your followers and potential followers do not want to be sold to, and if they don't understand what you are talking about, they are going to move on to something else. You should also avoid posting anything related to patients without their explicit permission. Not everything on your Instagram feed needs to be related to healthcare. Showing office parties, highlighting the milestones in the lives of your staff, or seasonal decorations can be beneficial also. Whatever can spur engagement between you and your patients is great for your Instagram profile.
Your best posts are going to be posts involving your patients. Once you get their approval, there are no better posts than a happy patient smiling next to your staff. In the description, you can talk about the care they receive and how pleased they were with it. Be mindful not to post anything too graphic on your Instagram page. Someone who has suffered a sprain would be fine; someone who is bleeding profusely may get flagged for removal.
How can I get my Instagram posts noticed?
Much like Twitter, you can use hashtags to get your Instagram posts noticed effectively. Hashtags help categorize your posts by subject. Some medical practices use hashtags (#) in their descriptions, while others list words related to the post at the very bottom. Both are acceptable as long as it isn't overdone. If you add 50 hashtagged words to a post that only has a dozen so words in the description of the picture, then you are probably overdoing it. Many posts have no more than five hashtags.
When selecting hashtags, you can pick words that are in your description or different words that describe the topic. You can also combine words for a hashtag but avoid combining too many, or it will be unreadable.
Example of good hashtags
#Health
#HealthCare
#Xray
#WomensHealth
#AnnualPhysical
#BotoxBeforeAfter
Examples of bad hashtags
#ThisMonthIsWomensHealthMonth
#ThisXRayShowsABrokenBone
#Weareopensundaythisweekbutthisweekonly
Are there any tools that make posting easier?
Many of the posts you use on Instagram can also be used on Facebook, Twitter, LinkedIn, and your Google Business Profile. There are many tools out there that allow you to draft one post and have it posted across all channels at once, rather than having to log into every channel one at a time to post your pictures. With that said, you do lose some of the functions available in the Instagram app, like being able to put layouts of pictures and use filters. This trade-off may or may not be relevant to you or the person managing your social media account. Hootsuite and Buffer the two of the more popular tools that allow you to post on multiple accounts.
Many people already know that Instagram provides a series of filters they can apply to their pictures. Three lesser-known features on Instagram include IGTV, Boomerang, and live broadcasting. IGTV is short for Instagram TV, which allows you to share high-quality videos of longer length than the usual shorter videos. You generally need to get approved to share videos of this length. Boomerang allows you to create a loop like gifs to share. These play forward and backward over and over again. If you have a sense of humor, this provides you with an excellent opportunity to put out some fun, engaging content. Finally, you can broadcast live from your Instagram account and live stream an event. You can engage with followers and highlight your facility and staff.
Start Marketing To Patients With Instagram Today
Instagram gives you an incredible opportunity to connect with your patients and build a loyal following. The more actively engaged you are on your Instagram account, the more likely you are to engage with your followers. Compared to other social media channels, you can make a more personal connection with your followers. If it is within your marketing budget, there are also advertising opportunities on this platform you can take advantage of to increase your reach. While growth in other social media platforms begins to slow, Instagram continues to grow at a constant rate. Starting today will only help improve your patient count.
Start marketing with Instagram today! Involve your staff and make it fun. Your enjoyment of posting pictures and helping others will clearly show in your posts and be seen by others!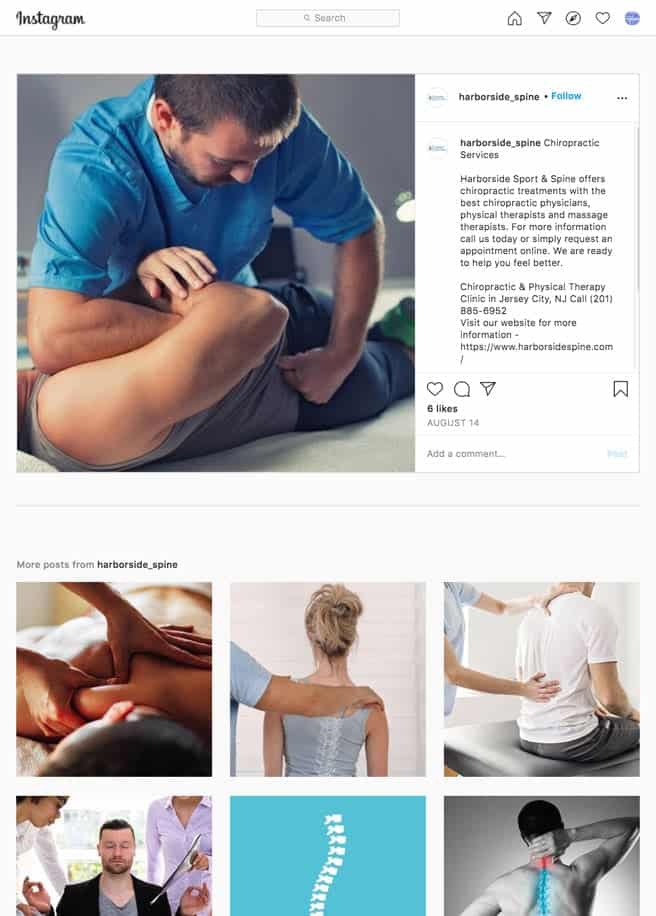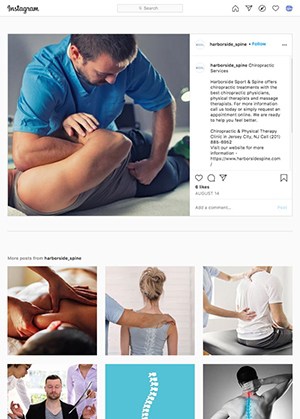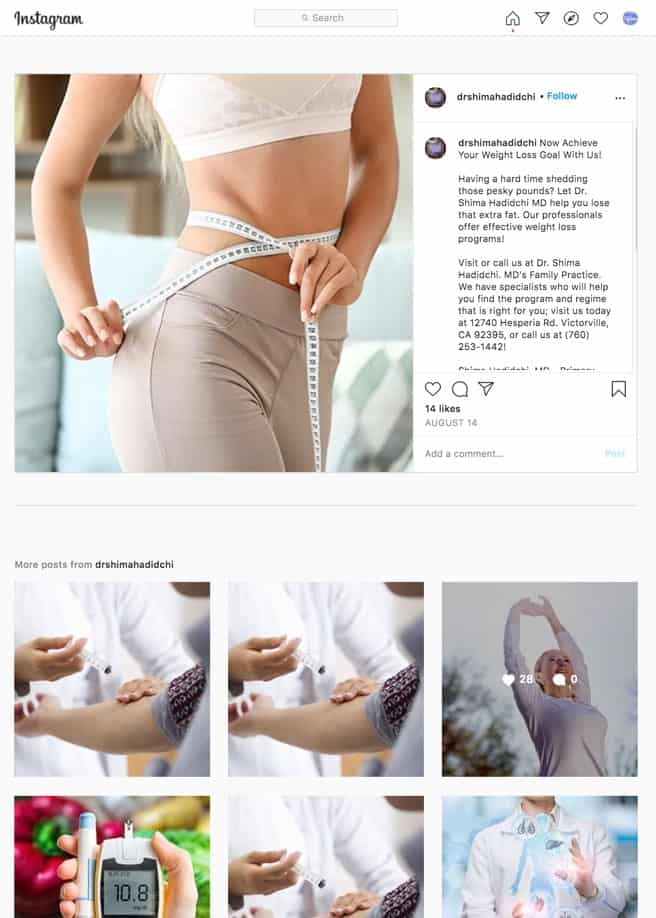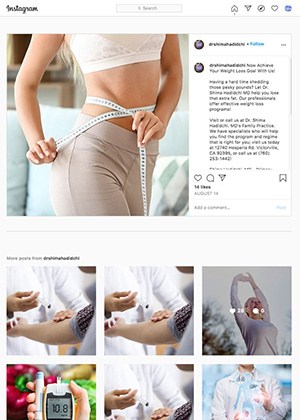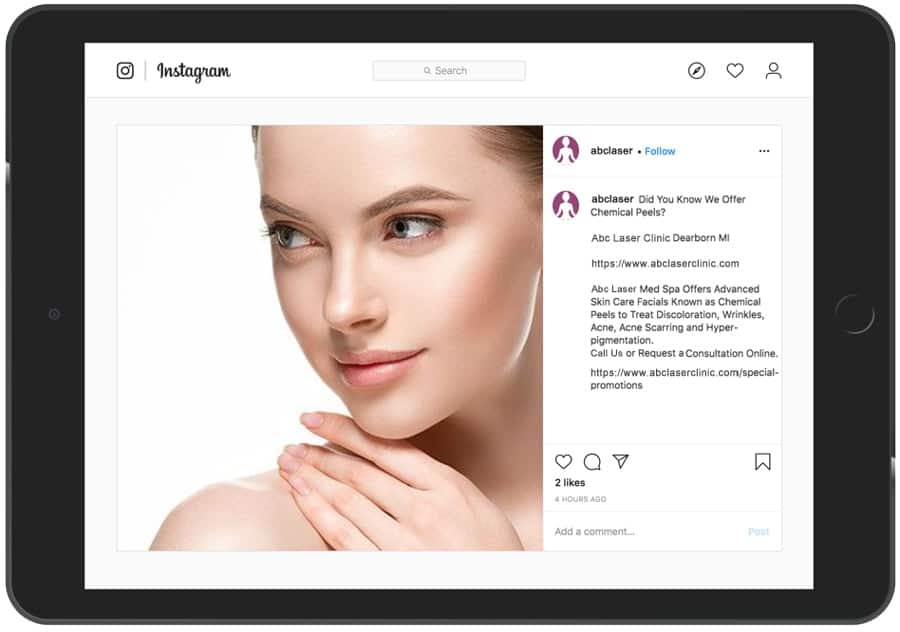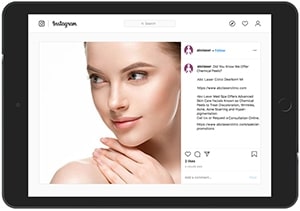 Instagram Marketing for Doctors & Dentists
Effective Instagram marketing is included in Gold Service – $699/month. Used by top medical clinics and practices in USA and Canada. Intelli*Doctor Instagram App is also available à la carte for $199/Mon.