Search Engine Optimization for Physicians in USA & Canada $999 Per Month
SEO for doctors can cost from $500 to $1000/month for a single location clinic. However it is included in the GOLD service, which costs $999/mon.  Applies to doctors, surgeons & healthcare practices. SEO for doctors is also known as "Medical SEO" and "Healthcare SEO".  8 specific steps for achieving great SEO for doctors. If you are a dentist or a dental practice manager, then you will need dental SEO, see this page.
Although the term SEO stands for Search Engine Optimization, the term "SEO" can have different meaning to different professionals, but we will assume that you are a doctor, physician, surgeon or an administrator of a practice. In very broad terms, you would like to acquire new patients for your practice, and engage existing patients, using digital strategies.
Let's face it, as a medical practice owner, it becomes difficult to learn technology and run your business at the same time, it is time consuming and takes you away from your core focus of taking care of your patients and running your medical practice. Hence it makes sense for you to look at a professional service like PatientGain's GOLD service. More details are located here for the GOLD service.   SEO for doctors is also known as Medical SEO, learn more here.
Table of Contents:
Step 1 : Website Overall Strategy
Step 2 : Website Content Marketing
Step 3 : Local SEO and Speech Based SEO
Step 4 : Social Media Marketing
Step 5 : Online Advertising Plan
Step 6 : Online Reviews Management & Marketing
Step 7 : Email Marketing & Email Automation
Step 8 : Texting/SMS Apps and Automation


8 Steps For Achieving Great SEO Results for Doctors
The term "SEO" can have different meaning to different professionals, but we will assume that you are a doctor, physician, dentist, surgeon or an administrator of a practice. We have seen that these professionals mean high search rankings, and simply want to acquire more patients using "SEO". So based on this, we will define SEO beyond the Search Engine Optimization strategies. In broader term, you want to have higher SEO rankings and you want to take additional steps to attract new patients who are looking for services that you offer. You also desire to attract existing and past patients and "engage" them.
Step 1 : Website Overall Strategy
Get a Website that converts and has high SEO rankings – Website should have certain characteristics. Learn more about website conversion strategy. Website should be built on proven platform like WordPress. It should be mobile optimized, and should load in less than 4 seconds. You can check your website here for free. When designing your medical website, you need to keep conversion rates in mind. You might undoubtedly be familiar with the term "conversion rates" if you have worked with online ads before, but how do conversation rates apply to websites? When talking about conversation rates as it applies to websites, means having as a percentage as possible who visit your website accomplish a task. In the image below, you will see results of www.patientgain.com from the google's tool called https://web.dev/measure/ This is a good tool to see the results of your website speed. Note that you want to re-run this tool several times, and then take the average. So if you run this tool 4 times, using the URL of your website, the average of the 4 runs is what you are looking for. When you run it the first time, the images are not cached, hence you will see very low scores. Re run the same test again to get an average. In the example below, you will see that PatientGain.com website, developed on WordPress, hosted on very fast Google cloud, memory bound servers, loads as follows : 1) Performance score 97% 2) Accessibility score 100% 3) Best practices score 100% 4) SEO score 100%. This is according to Google.


Step 2 : Website Content Marketing
For higher SEO rankings – start with your own content. Add useful content your website. Base you website on proven software like WordPress.org.  Learn more about medical website content marketing. What Is Medical Marketing Content & Why Is It Important?
1) Text, words and sentences – useful information for the reader.
2) Images with relevant tags and links
3) Videos, diagrams, and other visual aids that support the main headings, sub headings and actual paragraph text.
This information is consumed by your prospect and existing patients in the form of Website content pages, Blogs, Facebook Posts, Email Newsletters, Images on Instagram, Feeds on Twitter, SMS text messages on mobile devices. Hence your medical marketing content should be interesting, attractive, useful, and provide value to your prospect patient or an existing patient. Unique quality content on your own website is the single most important factor for higher SEO rankings for doctors and medical practices. Learn more details about medical SEO here.
Once a potential patient visits your website, next most important step is to "convert" into a lead. What is a a lead? and what does it mean to "convert"?
Step 3 : Local SEO and Speech Based SEO
Directories like Google MyBusiness, Yelp, Facebook business page, and Apple maps are very important. Provide a link back to your website. We do not recommend listing your website on dozens of low value directories. You should only list you website where you are able to 1) control and respond to negative reviews 2) the directory has a traffic of high value patients who are looking for your medical services. Learn more about local SEO. Google search is extremely powerful and most important factor for your dental and medical practice's success. Patientgain.com's data shows that 78 percent of your online success is tied to Google as a company. Google Search for doctors is equally important. Let's face it – patients go to Google Search to look for healthcare related services
Step 4 : Social Media Marketing
Facebook, Instagram and other social platforms can provide boost to your medical marketing and advertising. Social media success for doctors requires 3 main focus areas 1) Posting on social media 2) Apps for social media 3) Advertising on social media. As social media and specifically Facebook becomes more important for users all over the world, businesses need to do more on Facebook. How do you stand out from thousands of other businesses who are advertising and working to get the attention and "Likes" of targeted users? The first step in answering this question is to look at the leaders in your space and your industry to see what they are doing on Social Media, and more specifically, on Facebook.
Step 5 : Online Digital Advertising Plan
Consider both offline and online advertising. However most of your patients will come from online advertising. Online advertising for doctors has huge impact on patient acquisition. However, understand that not everyone can build, optimize and improve an advertising campaign. Use only certified companies. Our data shows that proper advertising produces more patients for 99 percentage of the clinics/doctors. However setting up and managing Google, Facebook, Instagram ads is not a simple task. Just one or two mistakes can waste your budget. Our data shows that over 73% of the campaigns have issues, they have incorrect settings, wrong targeting, not enough branded images (for display based campaigns), or improper negative keywords or no negative keywords. List goes on and on. We have seen disasters, but we have also seen good campaigns. In summary, online advertising for doctors, works – question is how efficient is the campaign? and is it optimized?
Step 6 : Online Reviews Management & Marketing
Use a proven system and apps for measuring your patient happiness. Focus on maximizing positive reviews and minimizing negative reviews. Let's face it – as patients leave your medical practice, either they are happy with the service, unhappy or somewhere in the middle. With a little bit of focus and excellent software on your side, you can turn the entire patient experience into a winning strategy for your practice. Unhappy, disgruntled patients can destroy the reputation of a dedicated doctor. So your strategy should be to proactively address this issue.
Step 7 : Email Marketing & Email Automation
Top practices in USA and Canada use Email Marketing with useful content, focused on medical procedures and services. This is a very effective medium, however most practices do not have time or knowledge to send send monthly campaigns. Learn more about Email marketing. Email Marketing is a vital for clinics and doctors, as it helps you promote your healthcare brand, engage with your patients, and even reactivate past patients. To run effective campaigns, your clinic needs to have a clean data, and a targeted list of patients that you're marketing to. It is important to make sure that your Email Marketing is Mobile Optimized. You also need to make sure that you understand your patient's behavior. Every medical practice should send Email campaigns 2 times a month (minimum 1 newsletter a month). In certain cases, 3 times a month. The Emails should be optimized for mobile layout, which is single column layout.
Step 8 : Texting/SMS Apps and Automation
New emerging strategy to differentiate your practice from other competitors. Approximately 80% of your patients will visit your Mobile Website – Using latest Texting/SMS Apps – Engage and Let them contact you using Texting. Learn more about text HIPAA compliant text/SMS apps for doctors. Studies show that well over 95% of all text messages, which are over 2 trillion a year, are opened within 3 minutes of arrival. That is a powerful and compelling reason to use medical text apps on your website. Below are some additional benefits and tips for using this excellent marketing tool to your advantage.
Experienced SEO Professionals Produce Better Results For Your SEO Campaign
In our experience, Google's SEO is the most accurate SEO in the world. And it is a result of rigorous testing and billions of dollars of investment by Google over the 20 years or so. Google also has a very detailed SEO blog . Read more about Google's approach to search and SEO here.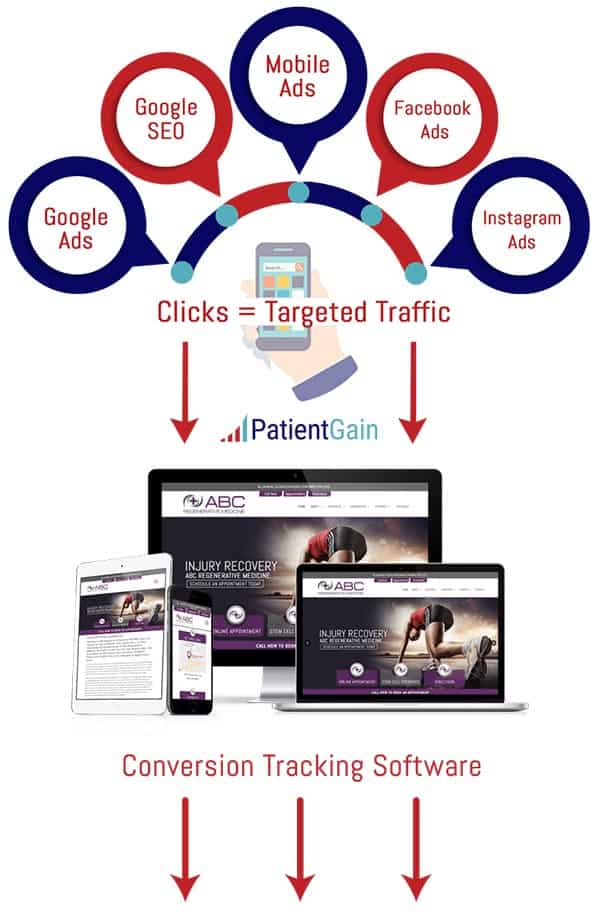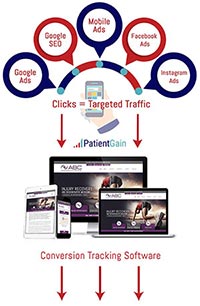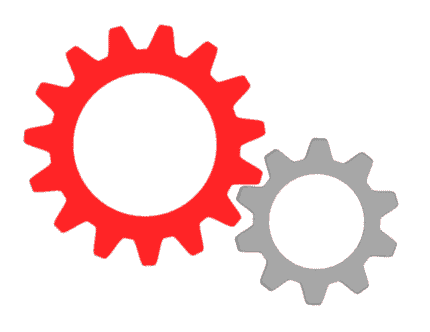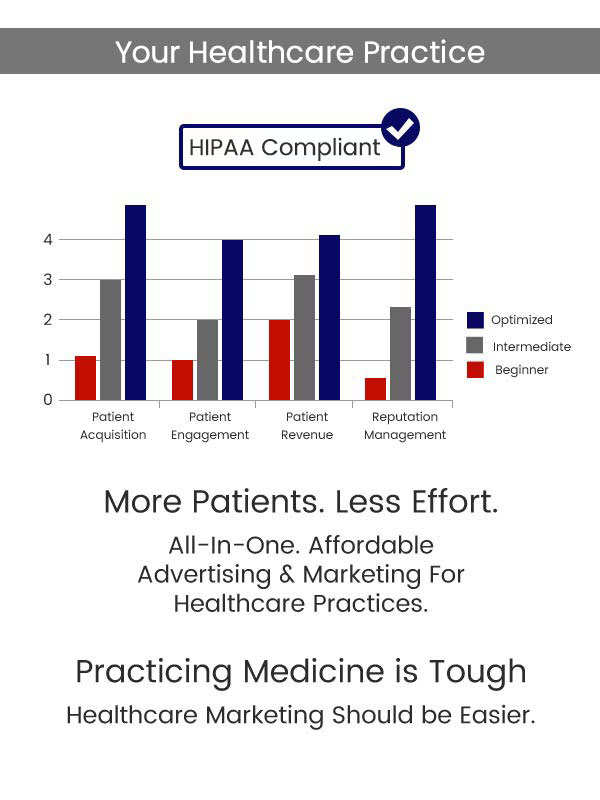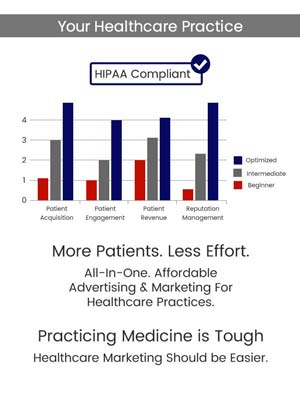 Why is SEO for doctors so difficult? This is a common question asked by doctors & practice managers every day.
If you have a business in the healthcare industry, your SEO strategy needs to be well developed. A great website and top-notch doctors inside your medical practice aren't going to generate much in the way of revenue if people can not find your website. Your website is going to be the first touchpoint for many potential patients. Once you have a stellar SEO strategy in place, it will serve as the fuel that will drive the engine of patient conversation on your website. To have an effective SEO strategy for your healthcare business, you need to be proficient in the areas mentioned below.
Effective SEO For healthcare industry Requires Proficiency in 6 Important Areas:
A. Healthcare industry knowledge and content writing skills
To talk about what your business can do for a potential patient, you need to know exactly what your doctors can do for them. You will not be able to convert many website visitors into patients if you speak in vague terms or if you do not know what you are talking about. Having knowledge about the healthcare field your business operates in is crucial, and it is okay if you do not know every single detail of it. Rely on the doctors who work at you practice to review content to make sure it is accurate and ask for feedback to see if you are missing any essential keywords or terms.
Being able to write content that is unique, engaging, and informative isn't as easy as it sounds. It is a skill that must be developed and continuously refined to produce better and better results. To rank higher in searches, you must be able to write content for your website that is unlike any content elsewhere from your competitors. The more rich content you write, the more authoritative your website will be, making it relevant to search results. This will drive up your rankings, and you'll be a top choice for those looking to solve a healthcare need.
B. Expertise in Search Engine Optimization algorithms (SEO), digital best practices, and patient behavior
How SEO works is complicated and is in constant change. Effective SEO strategies three years ago may not work so well today, and trends that were all the rage six years ago may hurt your website. You need to understand how search engine algorithms work. This difficulty is compounded by the fact that search engine companies, like Google, often do not release data about how their algorithms work or when they make an update. Keeping up with the latest news in this area is the only way to stay ahead of the curve.
Your website also should follow the best digital practices. Site speed, smooth user experience, and the lack of pop-up ads are just a few practices that must be implemented to make your website stand out. Much like search engine algorithms, these digital practices are also always changing. Another thing that changes is patient behavior. Five years ago, many patients still viewed health care websites on their desktop computers. Today, it is more likely they will see your site on a mobile device. Knowing how patients arrive at your website and what they are most likely to do will help you develop a website that will boost your conversions.
C. Website development (specifically we like WordPress) and technical knowledge about online marketing
Once a website is developed and launched, it must be maintained. Unfortunately, websites break down, and they do require maintenance like a car. A website developer must be available to help keep your site up to date with any technical changes or updates that must be installed. The software your website is built on is often updated, and not all updates interact well with other aspects of your website, like chatbots or other apps. You will need that technical knowledge on hand and available to help you quickly problem solve any website breakdowns you might encounter.
Another area of technical knowledge your business would benefit from is how to design your website with an online marketing perspective in mind. There are many behind the scenes things that can be done to help improve the overall rank of your website. While the content you see and the pictures that are posted play a significant role, minor tweaks and adjustments with unseen website factors can boost their effectiveness. Knowledge like this is generally held by someone who has had moderate to substantial experience with website design. Hiring someone who knows what they are doing can really help as opposed to guessing what to tinker with on your website.
D. Conversion apps and detailed knowledge about which apps convert better than others
Many website providers have a variety of apps to convert website visitors into patients. Some are effective, while others are only effective at generating fees for a website provider. Knowing what to look for in these apps is critical to make sure you are spending your marketing money effectively. Apps should be able to capture patient information easily, the store the information securely, be easily accessible, and be user friendly. A website app should also provide a potential patient with some useful functions, like contacting the practice, making an appointment, or helping them find the right webpage.
E. A Dynamic software platform designed to adapt to changes with trends and technology – Meaning "future-proof" technology
The software and platform your website is built on are almost as essential as the website itself. The trends and technology used in website design and how it interacts with search engine algorithms changes year to year. Software that is popular today may become obsolete and abandoned years from now. What you want to avoid is building a website on technology that is no longer supported or widely used. Once something falls out of favor, security updates are no longer created, and web designers are no longer improving it to function in a changing internet environment. At one time, many businesses housed their websites on hardware located inside their buildings. They were limited by the hardware they bought and often could not afford upgrades or updates. This led to a website running on software that was obsolete years ago, connected to customer service software that was decades older. Today, much of that can be avoided with cloud-based systems.
F. World-Class support behind your technology platform system
Website? Check. A/B Tested? Fast loading time? Check. Great content that is engaging? Check. You now want to add a feature onto your website that, previously, you declined. How does one do that? Easy, you consult the support behind your website. You shouldn't be expected to know the ins and outs of your website, just like a website developer shouldn't be expected to know the ins and outs of an illness or injury. Having a support team that is responsive and strives to achieve your goals is a must-have for any medical practice to keep nimble with the changing demands for your website and your SEO Strategy.
PatientGain offers the SEO for doctors service for medical practices in US and Canada for $699/mon to $1199/mon. Medical SEO is also known as Healthcare SEO and Dental SEO for dentists. Medical SEO stands for Medical Search Engine Optimization. Majority of the searches happen on Google search engine, hence we will focus on how Google search engines works and can add value to your healthcare practice. However, Bing search engine (Microsoft) should not be ignored. If you use PatientGain's GOLD or PLATINUM service, we also focus on Bing SEO rankings for your practice. Based on our years of experience, search engine optimization for a healthcare practice has the highest ROI (Return On Investment). The only issue is that it takes time, and it is not easy. It is understandable, because it is estimated by the industry that there are approximately 4 to 6 billion number of searches happening on Google each day. What this means is that if your medical practice is not appearing in the top area of page 1, for your services, you are leaving food on the table for your competitors.
SEO for Physicians in USA & Canada $699 Per Month
SEO for doctors can cost from $350 to $1000/month for a single location clinic. However it is included in the GOLD service. Applies to doctors, surgeons & healthcare practices. SEO for doctors is also known as "Medical SEO" and "Healthcare SEO".