Digital Marketing For Telemedicine Practices
Telemedicine practices are opening up all over the USA. What should be expected for the new patient acquisition cost? Range is $14 to $61 per new patient. Generally patient acquisition cost for tele-health practices is higher than brick and mortar practices. One of the biggest expense is digital advertising for telemedicine practices. PatientGain offers complete service for telemedicine practices. PatientGain's marketing apps are offered based on number of states and starts at $1299/mon PLATINUM service.
Advertising costs for telemedicine practices
Cost for patient acquisition for telemedicine ranges from a small practice – approx $1500 per month to $15000 or even beyond.
Use case 1: Small practice in rural area targeting approx. 200,000 population = $1500/mon. All of these ads should be digital ads. Local SEO does not work effectively for telemedicine practices.
Use case 2: Small to medium size practice, targeting an area targeting approx. 2 million population = $12,000/mon. All of these ads should be digital ads. Local SEO does not work effectively for telemedicine practices.
Example 1 : Google PPC ad for a telemedicine practice offering functional medicine
When did telemedicine start?
Telemedicine may seem like a brand new concept, but the idea behind it has been around for over 60 years. It began as a way to deliver healthcare to meet the needs of NASA and its astronauts during the moon race and space exploration. With astronauts being anywhere between 70 and 200,000 miles from the ground, NASA needed to develop a way to get medical care to astronauts as it was impractical to fly a doctor up to space or include one in every mission. While there were various technological challenges to overcome, there were other barriers to telemedicine to make it widely available to those who were not astronauts. Regulatory and financial barriers existed that made telemedicine challenging to adopt and challenge widespread implementation. However, starting in 2010, the United States saw significant investment in broadband networks that made it easier for people to connect via video. Advancements in technology soon made it easier for people to use video chatting platforms and equipment. Finally, with the COVID-19 pandemic suddenly need for social distancing, patients were being forced to choose between getting health care and possibly being exposed to COVID-19. Telemedicine allowed many to get the healthcare they needed without leaving their homes.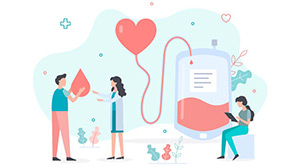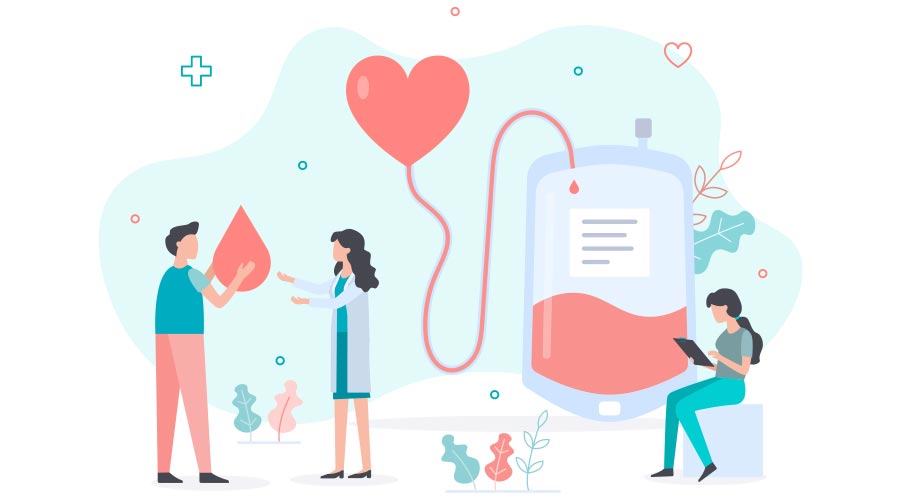 How did the COVID-19 pandemic impact the use of telemedicine by physicians and patients?
When COVID-19 was prompting restrictions, lockdowns, and even closures of businesses across the country, healthcare facilities remained open as businesses deemed vital. These facilities instituted various protocols to keep their locations clean and virus-free, but many people were still nervous about seeing a doctor and delayed a variety of healthcare visits. This hurts not only their health outcome but also the healthcare facilities. Many saw a dramatic dip in patients, which impacted their finances. Many practices were forced to adapt to telemedicine that many patients fortunately were eager to use for their care. It helped many medical practices stay in business.
Studies show that, on average, providers saw over 1/3 of their patients shift from in-person care to telemedicine. As vaccines and better COVID-19 treatments became available, more people felt comfortable seeing a doctor, decreasing these numbers. However, the technology has proven helpful, and as improvements are made, telemedicine is here to stay. While not used as much during the height of the pandemic, many people find it helpful when their schedule doesn't allow them to drive back and forth from an appointment. Senior citizens find it especially helpful, although they may need some assistance with working the technology if they do not have experience using it regularly.
Major factors that determine the patient acquisition costs:
First, always ask this question, "Is my website (specially mobile site) designed for conversion? Read more on this page about conversion websites and techniques used.
Your services – What do you offer? is it in demand? does it require easy conversion? For example, if your service offered is complex, difficult to explain, you will have harder time to convert. If you do not have a separate landing page with easy to understand examples, images, videos, useful text, your conversion will be less.
Target area ( for example, Southern California, or DFW Texas area etc, entire state or states). Every area has a different competition and patient demographics are unique. So it is naive to think that one "generic" campaign can work for all over the your target state or even a part of one city.
Your competition – Who else is competing with you. Majority of providers are thinking just like you are thinking. You will find that in real life, your competition is at-least 2 times more than what you perceive it to be.
Your website – is it designed for conversion? If you have not gone through rigorous A/B testing, and expect that your website will cause a visiting potential patient to contact you, you will be surprised. A/B testing is extremely important part of launching your website.
Credibility of the provider(s). Complete bios of providers is essential. Also high light your reviews on Google. Other review sites are important also, but there is no other website more impactful for reviews than Google reviews. If you do not have bios of the providers, your overall conversion will go down.
Reviews of the service, online practice and/or provider. Ask every patient, if they would refer you to another patient, and if they say yes, ask then ask them to provide you with a Google review. Reviews matter, and patients read them.
Quality of the information provided on the website. You simply cannot copy and paste content from another website. Content should be unique, and should be written just for your website.
Intelligence of the website. Make it very easy for a website visiting patient to contact you. Patients contact you using 1) Phone 2) Texting/SMS 3) Chat*Bot. 4) Appointments 5) Promotion redeem 6) Contact form
As you can see there are many factors. The main difficult part to understand is that it will require investment in Google ads and social media advertising. This will be your biggest expense. In addition, there are two important factors for your success.
For telemedicine to be successful, you will need to have a healthy budget for online advertising.
You will also need a proper, professional website, with intelligent apps.
Table of Content:
1) 4 Steps for successful telemedicine practice.
2) Steps for Marketing For Telemedicine Practices
2a) Step 1. Getting patients to your website
2b) Step 2. Patient requests a time for the telehealth session – A.K.A. Conversion
2c) Step 3. Delivering the telehealth session
2d) Step 4. Measuring your success
3) Key benefits of using telemedicine apps for healthcare practices
4) What patients like about telemedicine

1) 4 Steps for successful telemedicine practice.
There are dozens of steps, tactics and activities you can embark on to market your telemedicine practice. But here are four most important steps you would need to focus on. This guide is for a medical physician owner, practice manager or a business owner of a medical clinic. We will assume you understand the business drivers for telemedicine, basics of digital marketing for doctors. If you need to learn more about medical marketing for doctors, this page will help you.
2) Steps for Marketing For Telemedicine Practices
1. Getting patients to your website (SEO, advertising, social media)
2. Patient requests a time for the telehealth session (Conversion, money collection and engagement)
3. Delivering the telehealth session (actual video session with the patient)
4. Measuring your success (Post follow up, reputation management)
2a) Step 1. Getting patients to your website
This refers to advertising, SEO and social media activities to let potential patients know that you exist, and that you offer an important service for patients who are looking for your services. Google ads, medical SEO for your website are probably the most important 2 steps you can take. Without proper online advertising plan and robust medical SEO, it is simply hard to grow. This is a very good page that covers good medical advertisement examples.
Here the top marketing channels to get a potential patient to visit your website.
Google advertising – primarily PPC ads for medical practices
Facebook advertising – visual targeted ads help you acquire new patients (depending on your practice)
Instagram advertising – visual targeted ads help you acquire new patients (depending on your practice)
Google SEO – very effective, but it takes a lot of time, money and effort
Google local SEO – Google promotes and ranks local businesses in maps and GMB listing – so it will take a very long time so show up higher in local SEO results
Targeted ads and presence on certain websites. For example, if you offer mental health services, then displaying your ads on websites very specific to mental health will help you.
Referral websites – For example, if you are a physician who offers pediatric urgent care services for children after normal business hours, you may want to partner with local pediatric and primary care doctors who are not open after normal business hours and weekends.
Schools and other organizations. Everyday, thousands of children get hurt in schools. Many times it is sufficient to have a telemedicine session with a physician, rather than sending a child to a physician. Not every school has a "nurse" available.
Example of a tele psychotherapy customer using PatientGain GOLD / PLATINUM service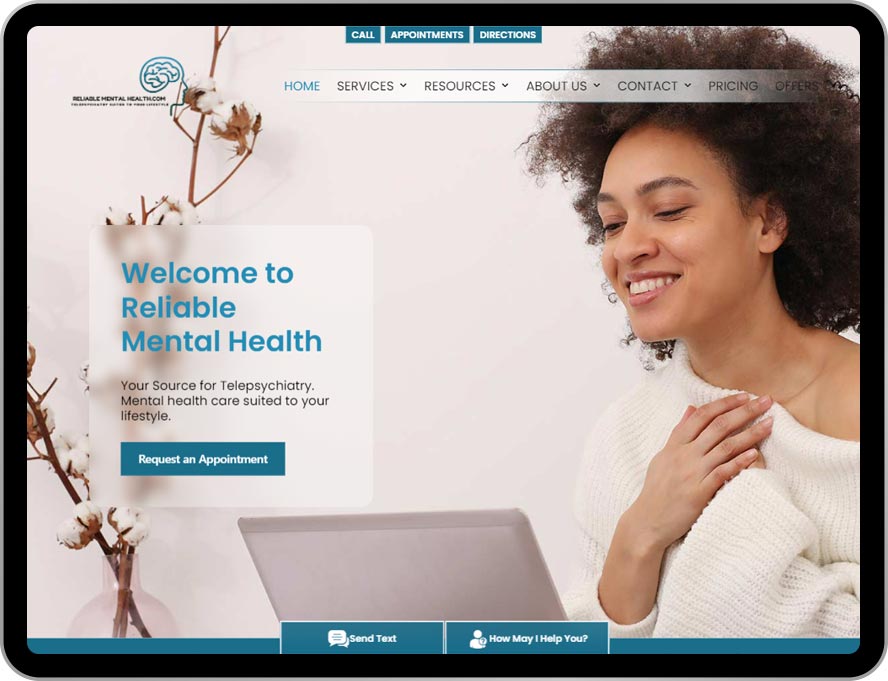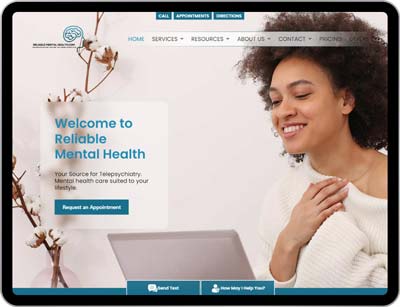 2b) Step 2. Patient requests a time for the telehealth session – A.K.A. Conversion
Once a patient lands on your website, then the website has to do the selling. Many doctors and practice managers naively believe that one a patient lands on your website, they will automatically take an action and pay you and book a treatment session. In real life it does not work like this. Only a percentage of the patients who visit your website, will actually request a telemedicine session, fewer will pay you. An even fewer will show up, even with pre-paying you and even with "confirming" the session. It is a human (patient) behaviour.
Best conversion medical websites are based on A/B tested software and algorithms. It is tiresome and expensive to create a high conversion website for doctors. Best conversion medical websites have these qualities:
2c) Step 3. Delivering the telehealth session
Using software like Zoom.us (HIPAA compliant version only) meeting or any other video based meeting can help you deliver the session. A payment app is a very useful app also. This app is added to your website and can be used for the patient to make a payment to you.
2d) Step 4. Measuring your success
After conducting the session, you would still need to to few more steps:
Send a patient survey.
Send a review request.
Send a thank you Email.
3) Key benefits of using telemedicine apps for healthcare practices
PatientGain GOLD and PLATINUM websites are integrated with appointments, CRM, secure website, ChatBot and Texting/SMS apps
Telemedicine has become more popular over the years, with more and more healthcare professionals embracing the technology. While some areas of the healthcare industry have resisted the trend, the recent COVID-19 outbreak and the subsequent lockdown of certain areas for the protection of public health has forced many to reevaluate integrating telemedicine into their practice. There are several benefits to using telemedicine apps for medical practices and the doctors who work there.
A. Drive down no show rates
When a patient does not show up to an appointment, it causes many issues. First, a medical practice will not get paid for that visit, or they will charge a no-show fee to the patient, which may irritate them to the point where they will seek out a different healthcare provider. It also interrupts their continuity of care, which could affect their overall treatment. There are plenty of reasons why someone might miss their appointment. The most common reasons include:
• Forgot there was an appointment
• Traffic was bad
• The previously scheduled appointment took longer than expected, causing them to be late
• Got lost
• Couldn't find parking at the facility
Just about all of these no-show reasons can be solved with telemedicine. A patient does not need to come to you; you are already there through a digital connection. Although not eliminated, your no-show rates will plummet.
B. No need to download special streaming software to connect to patients
In the past, video communication required special software, hardware, and a dedicated line for the connection. Technology has come leaps and bounds since then to the point where you no longer need special software to connect via video. Many people can video chat using the webcams already built into computers or the camera on a smartphone. These devices come preloaded with the needed software and hardware to support video communication. While you may need to explain to a patient how to access these features, it is much easier today to connect then it was even five years ago
C. Patients can connect anywhere in the world with their provider
One of the greatest benefits telemedicine offers is that the patient and provider do not need to be in the same room, building, time zone, or even continent to communicate. This flexibility allows both to connect anywhere as long as there is a data connection. Vacations, inclement weather, or missed flights do not need to interrupt the stellar care a patient is receiving from a doctor. The flexibility allows patients to maintain their care and communication with their doctor, ensuring a better outcome. Another advantage of being able to connect from anywhere is when inclement weather hits, making travel difficult. Instead of canceling an appointment because of a snowstorm or a power outage, patients and doctors can connect from the safety of each other's home for care!
D. No special device needed to connect
Telemedicine does not require specialized hardware to connect. Most computers and cellphones today have built-in streaming capability to make it easier than ever to connect. However, telemedicine isn't as simple as just popping onto a Facebook stream and saying hello to a patient. HIPPA security regulations do apply, much like it would communicating via email or text message. Fortunately, there are telemedicine apps that comply with HIPPA rules that allow doctors and patients to use the devices they already have to connect with each other.
E. Digital intake forms makes telemedicine easier than ever
One of the earlier hiccups with telemedicine was handling the forms needed when taking in new patients. Often, patients had to see a doctor first, fill out all of the required forms, and then they could switch over to telemedicine. Sure, this was still helpful, but the patients you could see were limited to those who could drive to your medical practice. Today's changes in technology allow you to accept new patients from all over and handle all required paperwork online through secure, digital connections. Not only can you see patients who may be prevented from seeing you because of the distance, but you have less paperwork to keep in locked cabinets. It is a win-win for everyone.
F. Protect you & your staff from illnesses
A bad flu season can take a toll on a company's workforce, and a health care business is not excluded. Telemedicine allows for contactless health care services for patients, preventing you, your doctors, or your staff from falling ill. This advantage has become especially important during the 2020 coronavirus outbreak. Many medical practices struggled to stay open because their workforce either grew ill or were exposed to someone who was infected, forcing them to self-quarantine for 14 days or more. Other health care businesses reduce hours due to staff who did not come in because they were scared of becoming ill or had to care for others. Telemedicine allows you to protect your staff and gives them a sense of security. It also gives your providers flexibility that they could, in theory, evaluate patients from home while taking care of a sick family member or watching their kids when school has been canceled.
G. Alleviate worry about family care to make appointments
Many people do not have a flexible schedule where they can drop everything and make an appointment. Besides the usual work-related concerns, some patients also have to take care of children and the elderly. When they no longer have to find someone to watch after these two groups of people, it is much easier for them to get the care they need so they can care for their loved ones. Many people are uncomfortable hiring a stranger to babysit or stay with an elderly relative while they step out or can't afford the extra expense. Telemedicine gives them the flexibility they need!
H. Opens up choice for patients, allowing medical practices to compete
Previously, a person's healthcare choices were often limited to the distances they were willing to travel. With telemedicine, they are given a broader amount of choices. As a medical practice, you can take advantage of this and compete with others in areas where it would be difficult for potential patients to reach you. Perhaps there is a rural area outside of your community where people are underserved and could use your service. Sometimes, a significant road or public transit system will undergo repairs, cutting you off from a segment of the population and regular patients. Telemedicine allows you to make connections or maintain them with your patients.
4) What Patients Like About Telemedicine
What do patients think about telemedicine?
Overall, many patients have had positive experiences with telemedicine and want to keep it as an option. Health insurance companies, which waved various fees during the pandemic to encourage people to use it to keep them safe, have started to reinstitute fees. However, given the popularity of telemedicine, these fees will likely be reasonable to encourage its use. For example, urgent care fees are often less than emergency room fees to encourage health insurance members to use these facilities if possible.
The majority of patients in studies have said that:
They were satisfied with the level of care they received during their appointment.
They felt that their provider was thorough and was able to assist with their medical needs.
They had no concerns about their personal health information being compromised or stolen and that the connection between them and a provider was secure.
They would consider using telemedicine services in the future.
They liked having a telemedicine option available for them in the future, even though they may be more likely to choose an in-person visit depending on the nature of their medical need.
How can telemedicine make the health outcome for a patient even better?
One of the most significant advantages of telemedicine that patients like is that the distance between a patient and a doctor is now less relevant. With the expansion of broadband infrastructure to more rural and remote parts of the United States, these underserved populations can now get better medical care. They no longer have to drive hours and hours to see a doctor or a specialist and can instead content to them remotely. They can get the consultations they need for lifesaving preventive care and assistance with chronic disease management. Telemedicine also gives them access to specialists that may not be immediately in their area. Primary care doctors serving rural areas of the country can refer patients to more specialized care and will, if possible, select telemedicine capable doctors. This allows their patients to get the care they need without the hardship of having to schedule a visit hours away from their homes. These visits can often be derailed by bad weather, car troubles, or just a heavier-than-usual traffic day. It reduces the barriers that prevent them from getting the best care possible.
How do physicians feel about telemedicine?
As much as patients like and approve of telemedicine, widespread adoption of it will be challenging if doctors or not behind it. Fortunately, studies show that over two-thirds of physicians feel that telemedicine benefits their practice. They remain motivated to use it and expand its usage for their patients. Telemedicine allows them to see more patients in a day and helps patients who may not be able to reach their facility. With technology and internet speeds improving over time, many also see patients choosing this over an office visit to get the healthcare they need.
With that said, physicians do see some challenges. First and foremost, they worry that insurances will not approve claims from patients to pay for the telemedicine visit. This will force them to collect from patients, which could sour their relationship with them and result in low or no payments at all. Many also worry that technology will still be a challenge for patients, although this should decrease over time. A minority of providers worry about medical liability. They feel that they may face a larger liability treating patients virtually instead of in person. Some providers are using older EHR systems that may not be compatible or handle today's telemedicine technologies. Finally, some healthcare owners are concerned that they may have doctors that do not enjoy using telemedicine or that additional licensure will be required in the future to maintain this service.
What are some medical issues that patients can receive healthcare from using telemedicine? What are some medical issues that telemedicine can not assist with?
Some of the most popular ways telemedicine is being used with patients include:
Chronic Disease Management
Preventative Care
Follow up appointment from doctor or hospital
Coordinating care among providers
Management of medical needs
Medication Management
Prescription Renewal
Minor Urgent Care (IE, Rashes, fevers, pink eye)
After Hours Pediatric Care
Birth Control Counseling
Although telemedicine is a powerful tool, some services require an in-person visit, such as:
DOT Physicals
Testing for infections, like COVID-19, flu, or strep
Tick removal
Sample collection that involves a chain of custody documentation requirement
Immigration Physicals
What are some other benefits to telemedicine?
As mentioned, many patients were not familiar with telemedicine before the COVID-19 pandemic. Many today appreciate its availability and have had positive experiences with it. They are just as if not more likely to leave reviews of their experience with doctors and medical practices. Since many patients are already online at their computer or mobile devices, they can be sent a review request immediately, and conversion rates tend to be high.
Many patients report that doctors seem to be more attentive than in their in-person visits. Doctors are often looking right at the patient when connected online when speaking with them rather than buried in a computer screen or a chart while in person. This one-on-one connection has resonated well with patients, increasing their satisfaction with their visits and care. Other patients have responded positively to telemedicine simply because it is available. With this service being offered, it shows patients that doctors are as available as possible to help them with their medical needs. It helps establish trust and brand loyalty to medical practice.
After their telemedicine visit, many patients are likely to recommend a doctor to their friends and family. However, a smaller percentage would recommend a telemedicine visit after their appointment. While popular, there are still challenges that remain to increase the adoption of telemedicine. If a medical practice can meet these challenges, they can get an edge over competitors and see their telemedicine patient numbers grow!
What can medical practices do to make telemedicine more appealing to their patients?
Much like social media, telemedicine is here to stay and will only grow over time. It behooves a medical practice to adopt it, so they are not left behind and playing catch up. A medical practice can do things to prepare for the future of telemedicine to ensure patients like the experience and return for future care.
First and foremost, a medical practice needs to be ready to use telemedicine. A medical practice should treat telemedicine as if they are adding a brand new service to their business, which they are in a way. The staff need to be adequately trained to use the technology and troubleshoot issues that may pop up. They need to be experts in telemedicine technology to help patients troubleshoot on their end for a successful appointment. Likely, they will need to create new procedures and paperwork to meet the needs of a telemedicine appointment. Practices will need to update their EMR software to accommodate this new service. Finally, a medical practice needs a backup plan if a video connection fails. Telephones need to be available if telephone-based care can be completed for the patient they are served, and so a practice can collect their fee.
The next thing a practice should examine are all of their services and see how they can be performed in a telemedicine setting. Granted, not all services can do this, and some will need an in-person visit. However, for those services that telemedicine can serve, protocols need to be developed, and staff needs to be trained. Many medical practices will spell out the step-by-step protocol for treating or diagnosing a patient on a large piece of paper or whiteboard. Next to it, they will list what these steps would look like in a virtual setting. Approaching telemedicine in this way allows a practice to visually see the steps they are talking about and how they relate to a virtual visit. This helps them avoid missing any steps and having the doctor as prepared as possible for their patients.
Finally, staff and providers need to be mindful of their communication methods and how telemedicine operates. For example, when a patient comes to a doctor's office, they will sit in a waiting room and see those there before going one by one for treatment. In a virtual setting, that patient could be sitting in a virtual room with a "waiting for the doctor to connect" message. In person, the front desk staff can inform the patient that the doctor is running late, or the patient can check in with them for an update. That is difficult to do in a virtual setting, and a patient may think the doctor forgot about them. With that in mind, a medical practice needs to develop procedures to address these new issues that they may not have thought of before. So, using the same example, when someone connects for an appointment, they should be greeted by a medical assistant to check in with them, get an idea of what their issue is, and then ask them to wait for the doctor. If the doctor is taking longer than expected, patients appreciate someone checking in with them to update for them. Overall, a medical practice and its staff need to consider how telemedicine visits operate and the communication involved with them—simply cutting and pasting the procedures for an in-person visit and making it a telemedicine visit probably will not be as neat of a fit as one would imagine.
The experts at PatientGain.com are available to help you create a high-performance healthcare website that will highlight telemedicine to your patients. Contact us today, and show us what we have done for other practices across the country!
Telemedicine is being quickly embraced by many health care professionals and medical practices. You do not want to be the last one on board with this. Otherwise, you are at a severe disadvantage. Once a patient finds a doctor with easy to use telemedicine, it will be challenging to win them back to your medical practice. Begin integrating telemedicine today and grow your patient base!