Social Media Strategy For Doctors
Social media tips and techniques for doctors. PatientGain's social bundle includes posting on Instagram, Facebook, Twitter and Google.
Social media is being embraced more and more by doctors and other medical professionals in the healthcare industry. However, social media is always changing, and what was as effective last year may not work today. With that said, there are some universally accepted social media tips and techniques doctors can use to maximize their efforts when they use these online channels to promote their medical practice. Social media can take up an incredible amount of time if you do not manage your own time well. Do not be afraid to assign a tech-savvy staff member to run your social media accounts. Be it you or one of your employees, below are some excellent tips and techniques to keep in mind when using social media at your medical practice. Some medical practices have found great success and cost-effective use of their social media channels to connect with current and potential patients. These ideas and tips may work for you as well!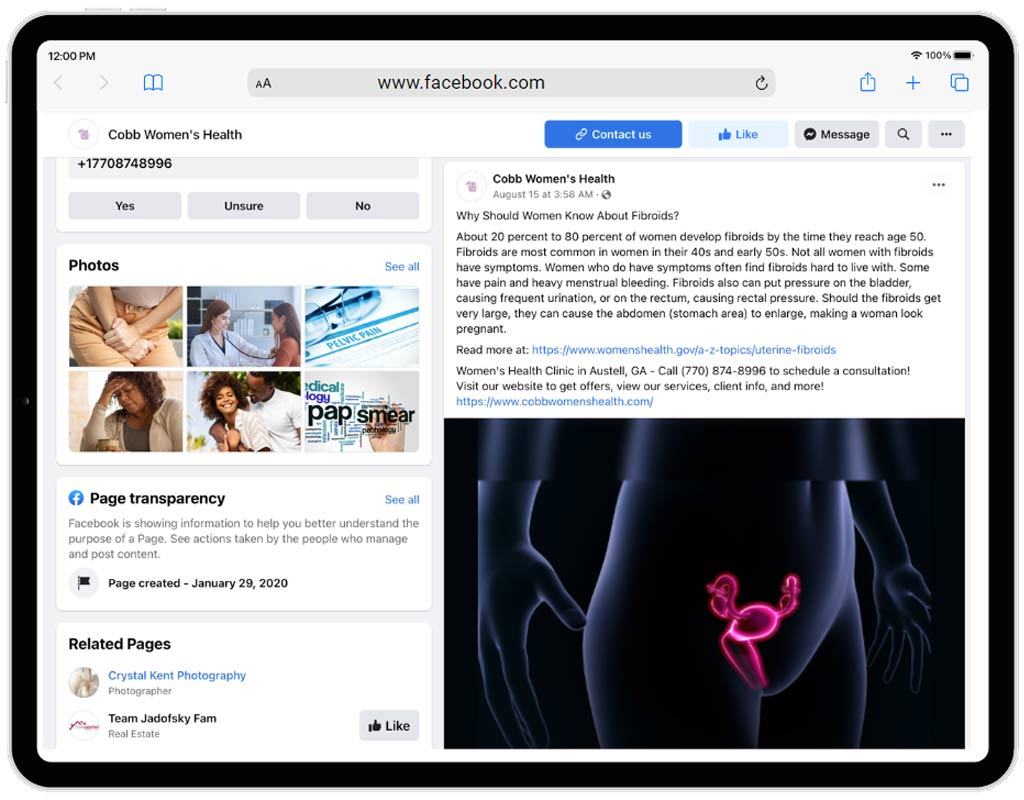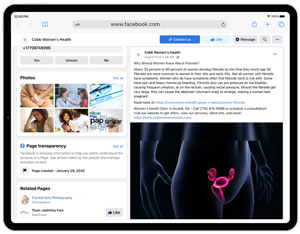 Healthcare Social Media Strategies in 7 Steps
1. Create Social Accounts For Your Medical Practice
You cannot win the social media game if you do not play. You should create social media accounts for your medical practice as soon as possible. Before you begin creating accounts, search online to ensure an account or listing does not already exist. On some social media platforms, your business will already be listed. It may have been created by a happy patient wanting to promote your medical practice, or it could have been created automatically when updated business information was uploaded. The point is, you want to avoid having duplicate listings. If your medical practice is already listed, claim it. If you have made one and find a duplicate, try to merge it, or get it deleted.
Some social media accounts may ask you to verify your business to ensure you are who you say you are. Verification is often done via an automated phone call or postcard. Before you do this, make sure your phones work, or you can accept mail. Multiple verification requests can cause the entire process to slow down.
2. Social Media Accounts You Should Create
Facebook – Facebook is a big social media channel that many doctors use. You can use this account to connect with patients, update them on information, and let them contact you. You will also have access to their powerful advertising platform as well as be able to Livestream. Note: You will want to create a Facebook Business Page, not a Facebook Profile. Profiles are for people, and Business Pages are for businesses. A profile does not have access to many business features that can help you manage your channel.
Instagram – While owned by Facebook, you will need to create a separate log in and account for Instagram. In the settings, you will denote this account as a "business account" to access advertising and insights. A picture or video must accompany all Instagram posts. Many use hashtags to help their content reach a broader audience.
Twitter – Twitter is helpful to engage in online conversations with other medical professionals and patients. Messages on twitter are shorter than Facebook or Instagram, but can also include pictures and videos. Hashtags are often employed as well to have messages reach a broader audience.
LinkedIn – This social media channel is more geared toward networking with your colleagues and possibly recruiting new employees. You may have some regular patients follow you on this channel, but they tend to come from a business background. Pictures and videos can also be uploaded and shared on this channel. Doctors have also been known to write their thoughts in the form of journal posts on this platform.
3. Post Regularly Across All Social Media Channels
Creating social media channels is not very useful if you do not use them. Posting infrequently will make it look like your business does not pay attention to their social media profiles. If these social media profiles are not paid attention to, why should patients be bothered to follow them? You want to have a consistent, regular, and useful presence across your social media channels. You need to make time to ensure these profiles are kept up to date. Your medical practice will miss patient opportunities if you do not pay attention to your social media channels or do not engage with them.
Posting across all social media channels can be a daunting task. Make it easier on yourself or the person you assign to handle it by using a service that allows you to post across multiple channels. Not all posts are appropriate for all social media channels. For example, you need a picture or a video to post on Instagram, and you do not want to use a copyrighted image. So if you are sharing a story on Facebook and Twitter from a news organization, you likely wouldn't share it on Instagram. If you have a fun picture of your staff, that is a post you could share across Facebook, Instagram, and Twitter. As for LinkedIn, blog posts, job posts, and community health updates are often the best for that channel. For organizational purposes, create a "social media posting" calendar to guide what type of posts you want to post on which social media channels during the week.
4. Posts Should Not Be Constantly "Selling" Your Medical Practice
It is essential to let people know your hours of operation, the services you offer, and any specials you might be running. However, that should not be the only or even the majority of things you post across your social media channels. "Selling" your business in ever post will cause your followers to lose interest and begin to ignore your posts. Your social media channels should, at most, spend 10% to 20% of its time "selling" your medical practice. The rest of your posts should be informative, useful, and help educate your community about health concerns. Some of these health concerns could be directly related to the services you provide, but they do not have to be.
Consider sharing stories on a local, regional, and national level. "Newsjacking" is a concept where you use a national story to help promote your own business. For example, suppose your clinic recently began to offer rapid COVID-19 testing. In that case, you could post a link to your website with more information along with a story that talks about testing—providing your patients and potential patients with news about a health concern along with details on how your medical practice can help works well, as long as it isn't heavy-handed.
Often, the most well-performing posts include pictures of your staff or patients (with their permission.) Fun stories about how they are helping the community, updates about their professional lives, or interesting personal information about them are often shared and commented on. It helps patients connect with your staff, making them more likely to instill trust in the medical practice to take care of them. Try to make a point to post a picture once a week that comes from the medical clinic.
5. Videos and Images Will Increase Impact and Interest
When possible, include images and videos in the posts across your social media channels. Not all photos and videos need to be that of your staff or medical clinic. Suppose the article you share contains a handy, unusual, or authoritative infographic, a post with pictures along with the story. You will want to site where that picture came from but highlighting it front and center will increase your followers' likelihood of engagement. When you post a link on social media channels, a picture is usually pulled from the article to preview it. However, the image that is automatically chosen is not always the picture that could have been selected. Be sure to check this first and, if needed, save a different picture from the article and upload it.
Videos can be compelling on social media channels but must be used carefully. First and foremost, they must be from a reliable source. Generally, the video is coming to form a news organization; it has been vetted. If not, watch the video yourself to make sure everything is accurate, and nothing is objectionable. View a few other videos from this person and do some research to ensure they are reliable and not a crackpot. While you can upload videos you film of yourself or your doctors directly to a social media channel, chances are you will be sharing a link. YouTube is the most popular platform to host videos, and their links can easily be shared across Facebook, Twitter, and LinkedIn.
6. Monitor Social Media Channels For Comments, Reviews, and Questions
As much as you are engaging with your social media channels, your patients will be engaging with them! Do not ignore them and engage back. They may comment on a story or ask a question about a health concern. Take this time to engage with them, display your knowledge, and offer some additional resources or suggestions of an appointment to discuss a medical condition further. If anyone leaves a positive review or comment on your social media channels, thank them. If the experience was negative, engage with them, and encourage them to call and speak with you. Avoid having an extended conversation with them online, and in public, about a bad experience at your medical clinic.
Finally, do not be afraid to block people. Some patients are never going to be happy with your clinic or efforts to make things better. You also may get the occasional disgruntled employee leaving false or nasty messages on your social media accounts. Stay on top of them so they are addressed or deleted, and the people who are behind it are blocked. Yes, they can certainly make new accounts to harass you, but if you block them and do not engage, hey will eventually lose interest.
7. Use Metrics To Track Your Social Media Efforts
Want to know what is working and what is not working? Use the metrics provided by your social media channels to see which posts are being engaged with more compared to others. If you have a business account, many of these features are available to you. The amount of detail varies from account to account. Some social media channels give you a dizzying amount of information while others give some, but not much. Some services allow you to pull all of your social media data into one place, but some prefer owners to look at each one. Keep in mind that social media results are often not immediate, but instead, it takes time to gain traction for your campaigns. Looking at metrics from a longer perspective will yield better actionable items than only looking at the short term.
Before you dive into your social media channel metrics, determine what goals you want to achieve. When you highlight those goals, you will be able to narrow down what metrics are important to you and which ones are not. Some doctors record numbers in an excel sheet month to month. While this is not necessary, it does force you to look at the numbers regularly and see if any patterns are emerging. Often, the best metrics to look at are Impressions and Engagement. This will tell you how far your content had reached and how many people engaged with it. You want both of these numbers to be as high as possible. Engagement can include comments, shares, or likes. For videos, it is also good to count how many views and, if possible, determine how much of the video someone watched.
Social media can be a significant part of your medical marketing plan. The experts at PatientGain.com can help you craft a social media marketing plan to maximize your efforts. We have worked with hundreds of other clients across the United States and improved their social media efforts. We will optimize your social media channels and ensure they maintain your brand standards and search better. Call our team and let us show you what we have done for other clients and talk about how our apps, some designed specifically for Facebook, can increase patient engagement. We will help you grow your business and your patient count.