Custom Social Media Posting For Doctors and Medical Practices Starting at $999/mo
1. Two custom posts per week, 8 per month
2. Each post includes one custom crafted image, with your branding.
3. Target 4 social media sites (Google, Facebook, Instagram, Twitter)
4. You can advertise on Facebook and Instagram for a flat fee of 15% Read more about advertising
Each month, your project manager and PatientGain team will create custom posts which you will then get to review before they are published to your social media. Custom posts are unique to your practice and medical services, and target specific subjects and keywords being used on social media platforms. Many of these "topics" are discovered by acquiring information from your competitors. There are 4 type of posts :
a. Promotion of your services.
b. Promotion of your providers.
c. Promotion of your brand, location or your local events.
d. Information about other related topics.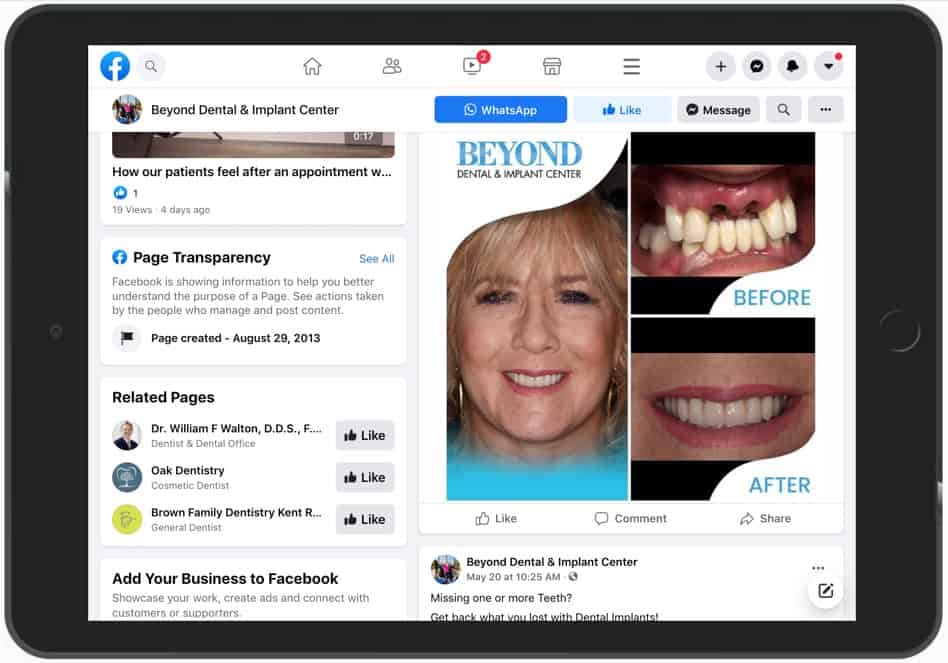 Social media advertising. Simple pricing. No markup on keywords. Simple 15% management fee.