Medical Marketing Strategies Used By The Top Practices in USA and Canada
GOLD Solution is Based on Key Strategies for Medical Marketing and Dental Marketing. Costs $599/mon. Patient Trust is the Foundation of Medical Marketing Success for Your Practice.
GOLD service by PatientGain is a single platform solution for your medical and dental practice. It includes 1) SEO optimized wordpress website 2) marketing apps 3) advertising apps 4) conversion tracking apps 5) patient communication apps 6) HIPAA compliance 7) project manager 8) technical staff 9) service and apps are a part of the solution, so you have minimum technical involvement. 10) automation and awesome customer service results in very high ROI and customer happiness. Hundreds of practices and thousands of providers use this service everyday.
GOLD service by PatientGain, steps and processes are focused on your practices marketing strategy:
Step 1: Your website design is reviewed. A/B tested designs are preferred over non tested designs.
Step 2: Your website's content is reviewed. Content cannot be plagiarized. If it fails our test, content is re-written or modified.
Step 3: If we create a new website for you, we create multiple designs for you. So you can select one that you like.
Step 4: A project manager and a technical website staff is assigned to your account.
Step 5: Your dashboard apps are set up for you. A simple dashboard is designed for mobile (apple and android), and also for iPad and desktop view. These apps allow you to review your data at your fingertips.
Step 6: Additional apps are setup. For example, Email marketing, social media posting apps, lead conversion apps, texting apps, HIPAA compliant CRM, promotions app, and several other apps.
Step 7: Project manager reviews the progress with you.
Step 8: Training is set up for you and your staff. Training sessions are delivered in person using Zoom.us web based meetings.
Step 9: Your advertising budget is set up and campaigns are reviewed by qualified staff.
Step 10: Your Go-live is date set up and it may require access to your domain.
Step 11: Your performance is measured on a regular basis, and monthly account reviews are conducted.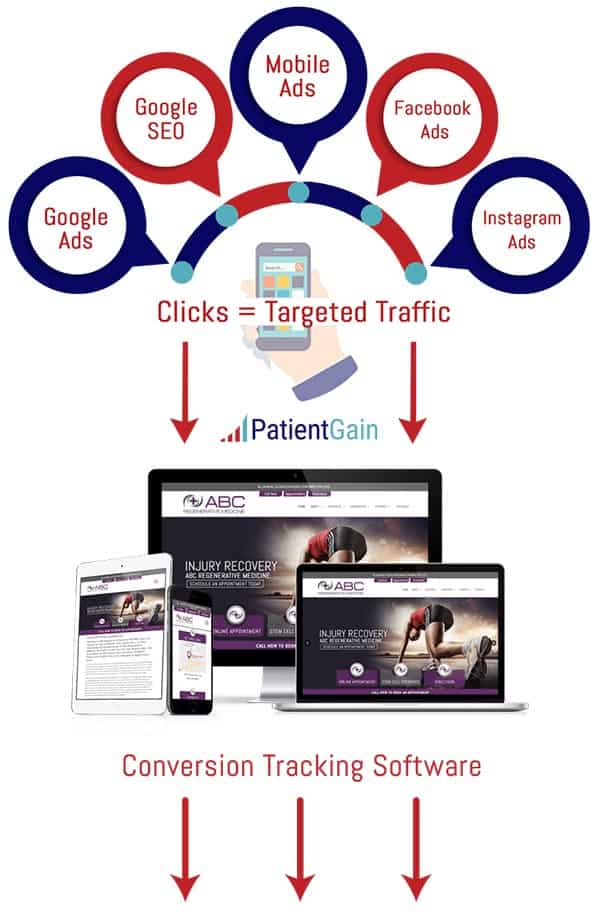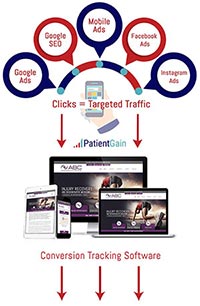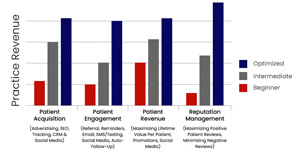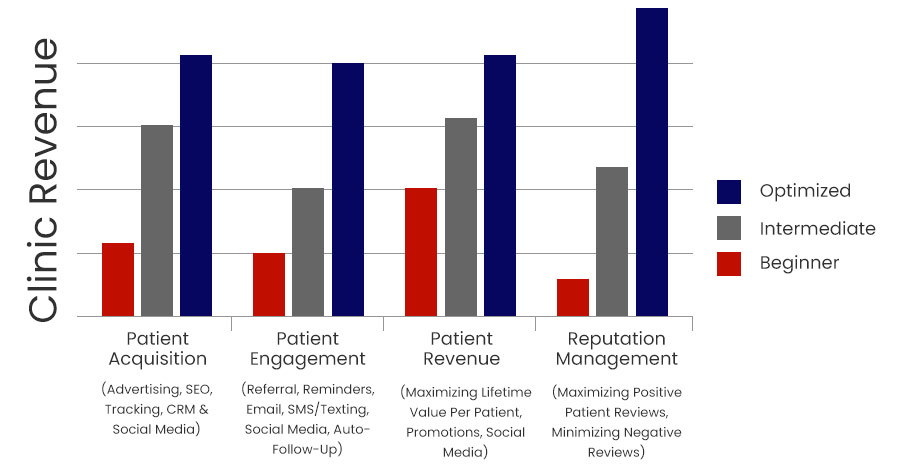 5 Key strategies that can differentiate your medical website from other providers and medical clinics in a competitive area:
1. Promote your providers, physicians bio on the website. Read more.
2. Promote your services in a way that patients understand recovery time, length of treatments. Read more.
3. Promote your brand, location, parking, open hours, telemedicine, and technology. Read more.
4. Referral Marketing Read more.
5. Use funnel marketing technology to improve conversion rates Read more.