HIPAA Compliant Patient Surveys $199/Mon
Simple to use and ready-to-go HIPAA compliant patient surveys for doctors and healthcare medical clinics. No setup or implementation costs.
Online surveys are a great way for your medical clinic or healthcare practice to collect valuable patient feedback easily. However only 3% doctors and medical clinics use power of surveys and patient feedback as a competitive advantage to improve patient engagement and hence revenue from each patient. We have many CAHPS Provider Health Care Surveys. You can send us your survey questions or simply select from existing surveys. All setup is included.
PatientGain.com has run thousands of online campaigns for patient acquisition and patient engagement for medical clinics with typical patient acquisition costs anywhere from $8 to $27 per new patient in most US areas. Cloud based HIPAA compliant software is simple to use and easy to manage. Free responsive medical website is always included.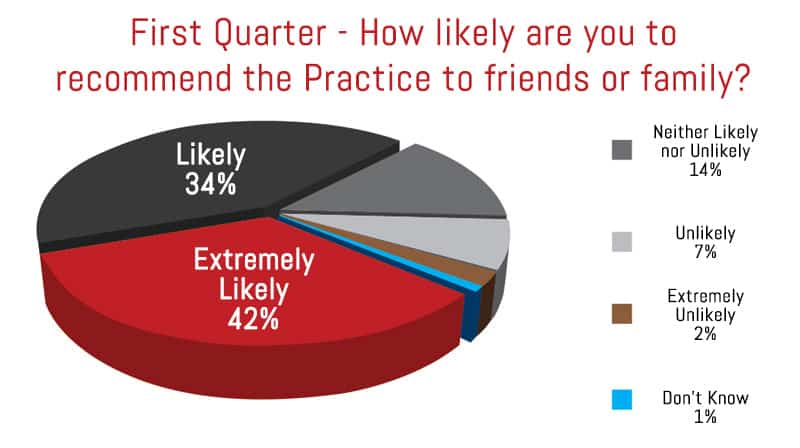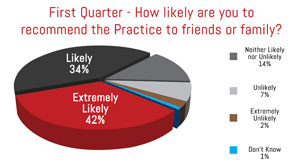 Beyond the surveys, patientgain.Com healthcare platform offers apps to maximize positive reviews and minimize negative reviews, these apps are also known as reputation management apps for doctors.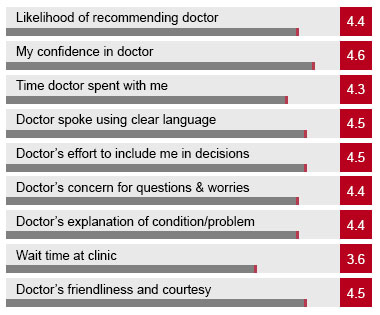 However, using just any survey tool isn't possible for businesses in the healthcare industry, as surveys can potentially contain patient Protected Health Information (PHI), and so need to be sent, stored, and handled in compliance with HIPAA regulations. As such, if your clinic is sending electronic surveys using software that isn't HIPAA compliant, you can open yourself to being on the of fines or punishments after your next audit. You need a tool that is designed with HIPAA rules and regulations in mind, so that surveys and PHI are securely sent, stored, and handled.
PatientGain.com's Survey app not only makes it easy to send ready-to-go or custom surveys to your patients, it can be combined to acquire positive reviews on Google & Yelp. See some examples here for Online Reputation Management for Doctors & Clinics.
Simple and easy patient engagement
Patient surveys with Business Associate Agreement (BAA)
Just one of PatientGain.com's many healthcare focused apps, the Survey App helps your clinic distribute and collect patient surveys while staying compliant with HIPAA regulations. Online surveys sent out by clinics, doctors, and other healthcare practices need to be distributed by software that securely handles protected health information (PHI) in order for clinics to stay in compliance with HIPAA Security Rule. PatientGain.com makes it easy for you clinic to survey your patients to get valuable feedback, without worrying if your electronic surveys and PHI is being sent and stored securely. As a lead software developer for Healthcare, PatientGain.com knows how important it is for you clinic to not only have software that works, but to have a partner that understands the unique needs of businesses in the Healthcare industry. That's why we put extra care into our customers' data security, and help to ensure their compliance with software tools designed for Healthcare. PatientGain.com even offers a Business Associate Agreement (BAA) for our customers.
Benefits of using patient satisfaction surveys
Using online surveys is a very effective way for a medical practice to collect feedback from patients to improve their overall business. However, only a tiny portion of medical clinics and doctors use this tool to their fullest potential. Patient satisfaction surveys can provide a medical practice a competitive advantage over their local competitors by giving insight into improving a patient's experience. Plus, improved patient engagement will show patients that a medical practice cares about their opinion and experiences, which will lead to more appointments and revenue.
What are the characteristics of a good patient satisfaction survey?
There are a few common traits to an effective patient satisfaction survey. While these are not hard rules, use them as guidelines to develop your survey for patients.
A survey should be as brief
While a medical practice certainly wants as much data as possible, consider how long it will take for a patient to fill out that survey. Very few patients are going to sit down and complete a survey with a dozen or more questions without compensation. You may get a few, but the fewer responses you receive, the less valid the data is overall. The fewer questions you ask, the more participation you will receive. Avoid letting a patient give open-ended answers, as that will make it hard to organize the data. Ask questions that require a Yes or No answer or uses a 1 to 5 scale. For example, this survey would get good participation:
"Would you recommend this medical practice to friends and family? Yes or No."
From there, a "Yes" could direct them to leave feedback on Google if they choose to, while a "No" could prompt an optional feedback box for them to explain while they had a negative experience. Their experience submitted via that feedback box would then be presented to the staff on a secure dashboard for them to address as needed.
Another example of a survey with multiple questions that can be effective would be:
How would you rate your care? 1 to 5
How would you rate the cleanliness of the facility? 1 to 5
How likely would you recommend us to friends and family? 1 to 5
Again, if these scores would hit a particular benchmark, the patient would then be sent to Google to leave a review. If not, an optional feedback box would appear.
Patient satisfaction surveys should be sent promptly
A medical practice should want to get feedback from a patient when their experience is fresh in their minds. At most, a patient satisfaction survey should be sent within a few days of their visit to medical practice. Some doctors like to wait a few days for a patient to feel better after they have received treatment for an illness or injury. Other doctors want to get immediate feedback and send out a survey the same day they visited. There are pros and cons to both approaches, but both are generally effective. What is ineffective is sending a survey out once a week or once a month to all patients who visited during that time.
Survey data and meta-data must be securely stored on a HIPAA compliant server
Anything a patient sends to a medical practice needs to be stored on a HIPPA Compliant Server. A medical practice is responsible for all data they receive from a patient. That data must also be sent via a secure and encrypted connection. More than likely, a patient will not send any personal health information, but on the off chance that they do, it needs to be protected. With that in mind, simply emailing people a survey and asking them to email a medical practice back will likely not be HIPAA compliant. If a medical practice uses a third-party vendor, they need to check to see if the data that the vendor collects is considered to be HIPPA compliant. The patient satisfaction survey service provided by PatientGain.com meets all HIPAA requirements.
What are the benefits for a medical practice using patient satisfaction surveys?
A medical practice can benefit from using patient satisfaction surveys. These benefits include:
Doctor Feedback
Facility Feedback
Prevent Negative Reviews
Service Feedback
Increased Patient Engagement
Staff Management
Doctor feedback
The doctors at a medical practice are going to make a big impression on the patients they see. That impression may impact whether or not they come back again for future services. Receiving feedback can help an owner guide a doctor to fix any issues they may have when interacting with patients. While occasionally, an owner will accidentally hire a "bad doctor," feedback is meant to help a good doctor be even better. For example, if patients often report that they did not understand what the doctor said, an owner can let a doctor know that they need to take more time to explain a treatment or diagnosis. Another complaint that might pop up is that patients feel that a doctor "didn't listen to their complaints." Again, this was probably not intentional, and by letting a doctor know this, they can adjust their interactions with patients.
Doctors may be a little hesitant to receive negative feedback, so be sure to pair it with positive feedback as well. Showing a doctor what they are doing well and what needs to be fixed will make it less likely for them to ignore the input. If a doctor only receives positive feedback, be sure to share that with them so they continue to perform well. Kind words from a boss are undoubtedly lovely, but excellent reviews from their patients are equally important to them.
Facility feedback
As a medical practice, your goal should be to give patients excellent treatment and provide a suitable environment for them for their care and while they wait. Patient satisfaction surveys will let you know if any part of your facility could use some extra attention. Comments about bathrooms or waiting rooms being dirty should be rectified immediately. If these comments make it to a negative review, it can impact your ability to attract new clients. No one wants to be treated in a facility if they think that the location is not being kept clean and disinfected. A medical practice should also be aware of any comments that could help improve its location. Comments about what is on TV, magazines available, or even the music being played can help craft a better environment for patients.
When a medical practice introduces a new feature to their facility, like a coffee machine in the waiting room, check feedback to see if patients have picked up on this. Using surveys to gauge the reaction to improvements will help reinforce that money was well spent. If an improvement goes unnoticed, consider putting some marketing money behind it to ensure everyone hears about it to the community!
Minimize negative public feedback
When patients leave negative reviews on Google, Yelp, or Facebook about a medical practice, it should be immediately addressed. Ideally, you want to intercept these comments before they even make it to a public review. Generally speaking, someone with a negative comment is usually more eager to share their opinion online than someone who left pleased. A patient satisfaction survey can allow that patient to speak their mind and say their peace. Many times, as long as they feel like they have been "heard," that is enough to soften negative feelings they may have about medical practice.
The key to preventing negative reviews is engaging with patients as soon as negative feedback comes in. The benefit of sending a survey the same day is that you can get their feedback immediately before they decide to sit down and write up a review online. The longer you linger before engaging with them with a survey, the higher the chance they will leave a negative review elsewhere. The faster you respond to them via email or a phone call, the less likely they are to write something negative so their concerns are heard. Your quick action may spur them to leave a positive review to praise how hands-on you are as owners or doctors.
Service feedback
A medical practice offers various services, but it may not realize that its target audience may want a specific service that is not currently being offered. If the services a medical practice offers are well established, then the most loyal patients know not to ask for something. If a medical practice is looking to expand its business and add additional services, surveying the current patients is an excellent place to start. Adding a question asking them what other services they would like to see will give a medical practice a lot of data to examine to determine how they would like to expand. Alternatively, if a medical practice already has a few new services in mind, a survey with multiple choice would be handy to know which service they should introduce first or is in the most demand.
Another advantage of sending out patient satisfaction surveys is to see if improvements need to be made with current services. The procedure with services that have been established does not mean it is written in stone. Feedback from patients about what areas they were displeased with and what aspects they were happy with will make it easier to improve the processes to everyone's better satisfaction. Be on the lookout for any comments when patients question why something took too long or if they did not understand something else about a service. This is an indication that the doctor or another staff member needs to explain something more in depth to a patient.
Increased patient engagement
Sending out a patient satisfaction survey is another way a medical practice can connect and engage with a patient. Any amount of engagement, be it through social media, paid ads, or direct mail marketing, is good engagement. It helps establish a medical practice's brand and ingrains that into the minds of a patient, so when they think healthcare, they will think about your medical practice. A survey gauging their experience at the medical practice can only help, and it does not require as much work and time as a newsletter or monthly blog takes.
Although a patient satisfaction survey is not meant to sell anything to a patient, some medical practices will include a marketing message underneath the survey. This message should be concise, brief, and not try to sell something too hard. Ideally, it should just be a single sentence with a link at the end. For example, after a survey, a message like one of these would be effective:
Don't forget, summer camp is starting soon, and physicals are often needed.
Flu season is around the corner; get your flu shot today!
Our clinic is ready to treat any fall sports injury you or your child may suffer.
Staff management
As important as doctors are to a medical practice, the staff are just as vital. Before any patient sees a doctor, they will interact with a member of your team first. These include nurses, medical assistants, nurse practitioners, and front desk receptionist working at a medical practice. The best doctors in the region may be working there, but a nasty nurse or an unpleasant front desk receptionist may sour the entire experience for a patient. A satisfaction survey can help a medical practice correct any problems before losing business and negative reviews pile up online. With enough surveys, it will be easy to pinpoint which staff member is underperforming, even if the patient does not name someone in that survey.
Satisfaction surveys can also be used to determine "employee of the month" or other benefits to staff members. Some medical practices will give out gift cards to the staff member mentioned the most in online reviews. This encourages staff members to remind patients to expect a survey and to answer it. This will increase engagement, and get a medical practice more data. It will also show a practice which staff members are more persuasive in getting patients to provide feedback.
The experienced team at PatientGain.com can help you develop and deploy an effective patient satisfaction survey that will provide you a tremendous amount of actionable data. Our survey app is HIPAA compliant, and many other medical practices use it to help make their business better. Call our team today, and let us show you what we have done for other medical practices.
HIPAA Compliant Patient Surveys $199/Mon
Simple to use and ready-to-go HIPAA compliant patient surveys for doctors and healthcare medical clinics. No setup or implementation costs.