What is Technical Medical SEO?
Common questions asked by doctors and medical practice managers: 1) What is technical medical seo? 2) What is technical SEO for medical websites? 3) Why should we spend resources on technical medical SEO?
As the medical practice owner, you have a medical website and have heard of search engine optimization. However, do you know what technical SEO is? Some doctors have asked us, "Is that like a technical foul in basketball?" Not quite. Technical SEO is the technical parts of your website that make your website work. Making sure these elements are running without any problems can help boost your overall organic search ranking. Technical SEO is a subset of On-Page SEO, but this aspect does not focus on the content that is on your website but other essential factors that impact your organic rankings and overall website performance.
A website with good technical SEO is easy for search engine robots to crawl and downloads fast. Fortunately, this also means it is quick and easy to use for patients.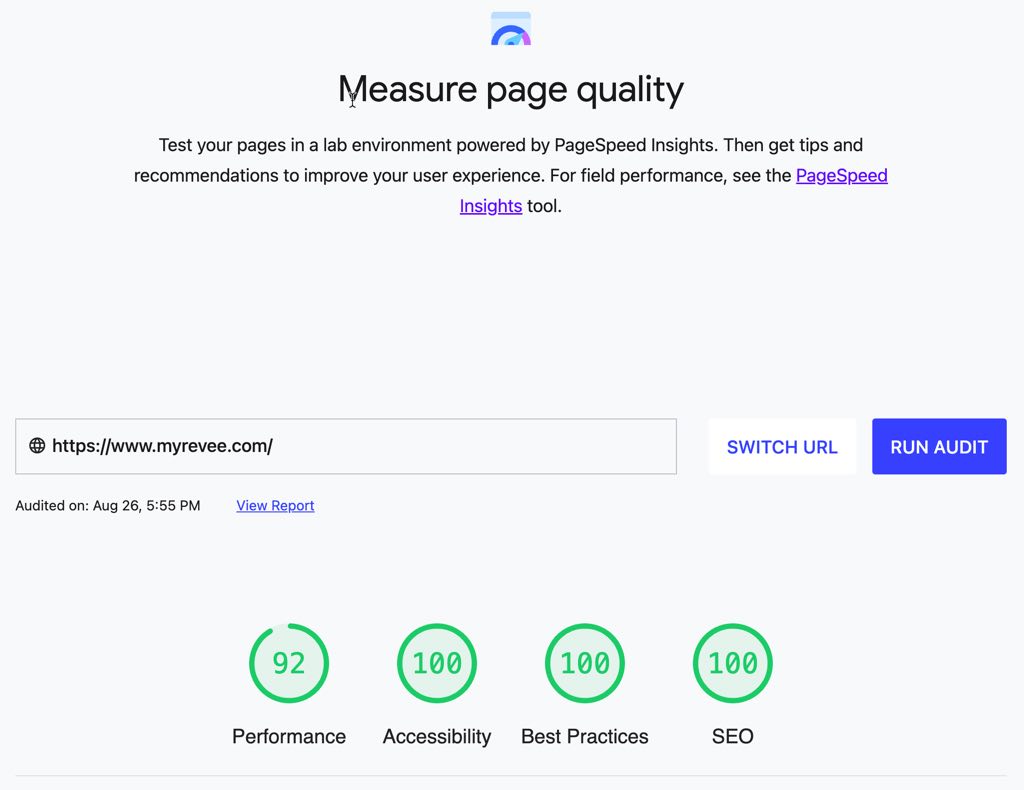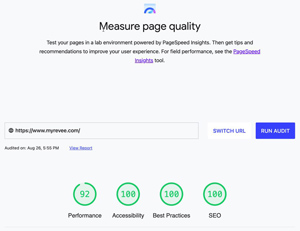 Why should you optimize your website to improve its Technical SEO?
Every search engine's goal, including Google, is to present the best results and user experience for anyone using their search engine. With that in mind, a search engine will examine the content and other factors when it ranks pages. A website can have the absolute best content globally, but if it takes 60 seconds to load completely, most people visiting that website will have left 58 seconds ago. The loading speed and other factors that impact user experience are things that search engine robots look for as they scour the internet looking at websites to determine page rank. Good Technical SEO will make sure these aspects of your website are looked after and taken care of, and that search engine robots correctly read your site as having made these improvements.
Ignoring technical SEO can put you at a severe disadvantage to your competitors. If you and a competitor offering similar services and have roughly the same amount of content, technical SEO may be the deciding factor in who gets listed amongst the first results. It does not take much to gum up the works with this area of search engine optimization. A misplaced bit of code or a single unoptimized high resolution picture can banish you from the first page of results. Unfortunately, much of technical SEO happens behind the scenes. A page with excellent technical SEO and terrible technical SEO may not have any visual difference in content, graphics, or usefulness. However, once you begin to explore that website, you will see how much this area of search engine optimization can impact the user experience. Good technical SEO often means good user experience, which translates into a higher conversation rate for your website.
When PatientGain.com works on my medical website's Technical SEO, what are some things it looks at and checks?
A website with good Technical SEO is easy for search engine robots to crawl and downloads fast. Fortunately, this also means it is quick and easy to use for potential patients! It is a win-win for everyone involved with a website. To achieve this, there are areas of your medical website our team of experts will exam. Some of the areas where we see the most problems are below.
Page Speed – Fast Website Loading Time For Healthcare Websites
Unlike driving to a vacation spot, there is no fun in the journey, from clicking on a link to waiting for a website to load fully. The faster your website can load, the better. It needs to load as quickly as possible on any platform: Desktop computer, mobile device, tablet. Over half of your website visitors will leave and move on to the next search result if your site is not loaded within a coup of seconds. In today's world of free next-day shipping, instant streaming of movies, and sending someone to get fast food for you, people want things right now, or they will move on to the next thing.
Search engines, like Google, know that fast site speed leads to a good user experience, one of their priorities when presenting search results. They have search engine robots that are constantly testing the speed of websites. A slow to load medical website leaves itself open to being outranked by competitors that offer the same services but have a faster website. As a medical website loses rankings, it will result in less traffic and less new potential patients. The team at PatientGain.com monitors our clients' site speed, and if we see something out of sorts, we begin to investigate what is starting to slow down a website. For our new clients, we will examine every area of your site to ensure there is nothing unnecessarily slowing down your website's performance.
Google's page experience algorithm is designed to reward you for fast loading mobile websites. You can check the performance of your website, or any page at https://web.dev/measure/. It covers 4 major areas: 1) performance 2) accessibility 3) best practices 4) SEO. So as a best practice, your strategy should be to be "green" in all of these areas.


Search Engines Understand What Your Website Is About
When search engines want to know what is going on with your website, it sends out web robots to crawl your website. (Which is why sometimes these are called spiders.) They will explore your website, check out every link to determine your site's content and what seems to be the most important pages. A site that practices good internal linking will help a search engine robot better understand what is going on. These robots do not come and go as they please. You can prevent them from searching pages, not display pages in search results, or ignore links on a webpage. Making these choices can help your overall organic ranking if done correctly.
To give search engine robots directions when they visit your website, you need to have a robots.txt file. This simple file is a powerful tool that, if used haphazardly, can prevent your website from being ranked at all. This file will tell robots what parts of a page to crawl and what they are not allowed to access. Unless you are well versed in web development, these files can be tricky to modify. The experts at PatientGain.com have years of experience in this area and can certainly look to make sure the file is functioning as desired.
One of the most critical parts of a webpage is the "head section" of a page, also known as the meta robots tag. This part of a page tells a search engine robot what they will find on the page and how to handle it. This is the area where you will say to a robot to ignore a page, keep it from search results, or ignore links on it. Think of it as an "information booth" to give robots directions on where to go next.
You Have Swept Your Site Of Dead Links
You do not want your website to look like a zombie flick, hordes of dead links plaguing the living who are just trying to explore your medical services. If someone clicks on a link on your page that is no longer active or if you have posted a link somewhere to a landing page, those website visitors will see a 404 error page. While some websites try to make their 404 error page "fun," coming across a link that no longer works often is insufficient for user experiences.
Search engines do not like coming across dead links. A search engine robot is much more likely to find every dead link on your website than the average live person. Your best course of action is to redirect users who come to a dead page from inside your website or for links posted elsewhere to another page that has replaced it. There are plenty of reasons why a medical website may have a dead link to a nonexistent page. Often, when services change or get added, sites get rearranged. This can often lead to pages being deleted, or URL's changed, making old URLs are no longer valid. By setting up redirects, you help maintain the good name and organic ranking of your medical website.
Avoid Duplicate Content
Having word for word duplicate content on your website will confuse search engines. If it comes across the page with the same content as another page, which one is more important? The result is often that both pages are penalized with lower rankings. First, you should never copy and paste content from one source to your website. Even if you are repeating what a vendor is saying about a product or service, chances are someone else has already cut and pasted that as well. Write original content for all of your content pages, and you will avoid duplicating content.
With that said, you may have duplicate content and not even realize it. Depending on how you have your website set up, there may be multiple ways to reach a content page. Each track will generate a different URL, and it will confuse the search engine robot if it is precisely the same content but has different URLs when it gets the content page. There are various ways to handle this, including the use of a canonical link element. This tells a robot which content is the original one and to ignore this duplicate page for ranking purposes.
Your Website Is Secure
Fortunately, you likely already have a secure website using SSL technology. You can tell if a website is secure if it starts with HTTPS and has a little padlock of some sort in the URL box. A secure website is required to stay in compliance with HIPAA privacy laws. A site using HTTPS is practically a requirement nowadays as people take their privacy more seriously and want to be guaranteed their privacy and data they enter is secured.
Google places such a priority on HTTPS websites that it will penalize an unsecured website. To secure your site and get the HTTPS designation in your URL, you need an SSL certificate and install it onto your website. This can be a little confusing and technically difficult to pull off, but it is a considerable part of technical SEO. The experts at PatientGain.com can help you acquire, install, and keep your SSL certificate up to date. (Yes, they can expire and need to be renewed.) If you currently have an unsecured website, you will not only hurt your organic rankings, but you risk being out of compliance with HIPAA.
How do you know if your website is secure? In the URL Box in practically all major browsers, there will be a locked or unlocked padlock in there. If you click on that lock, it will tell you if you are "secure" or "not secure." You want to see that padlock locked and the message saying the site is secure.
Mark Up Your Website, So It Has Structured Data
When you place structured data on your website, a search engine better understands your website's nature and the information you are presenting. Structured data labels the content on your website into a variety of common categories. For example, you should mark up your website's address with structured data to let search engines know that this is essential data for your website. The format used for structured data is universal, so search engines should recognize your structured data and read it correctly and view your website with better context. Using structured data may also make your website's content appear for "rich result" features that will highlight your medical website in search results.
Use XML Sitemap
What is an XML sitemap? It is just a list of every single page of your website. Think of it as the sign in a lobby of an office building to find all of the businesses that work there. An XML sitemap will categorize and list the pages on your website. Good XML maps will also give more page details like the number of pictures it has or when it was last modified. While if your website has impressive internal linking, an XML map is necessary, you should always have one. An accurate XML map will not negatively hurt your rankings if you already have a great internal link on your website.
At PatientGain.com, our team of experts can help you improve and maintain good technical SEO for your website. Technical SEO is the foundation your website is built on and, therefore, can not be ignored! Call today and let us show you what we have done for other clients and evaluate some areas we feel we could improve for you. We have helped many medical practices around the country improve their technical SEO and grow their business. We are ready to start for you!