Medical Weight Loss Practice Marketing
Used By the Top Medical Weight Loss Practices in USA & Canada. Key Steps You Can Take To Improve Your Business. Pricing is $999/mon for complete service.
Do you have a weight loss clinic, but would like to increase the patient count at your business? You need to engage in weight loss clinic marketing at your practice. At PatientGain.com, we've helped many clients in your medical field with their websites, increasing the number of patients they see at their weight loss clinic. There are some key steps you can take at your clinic to improve your business.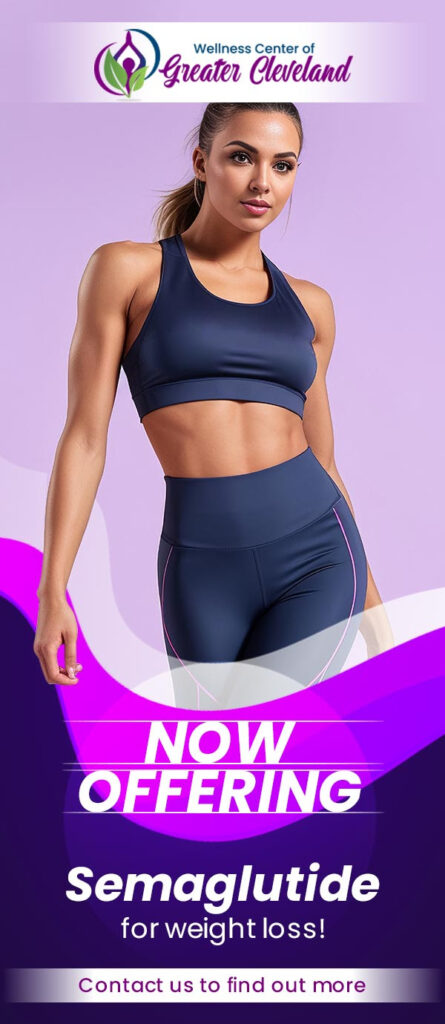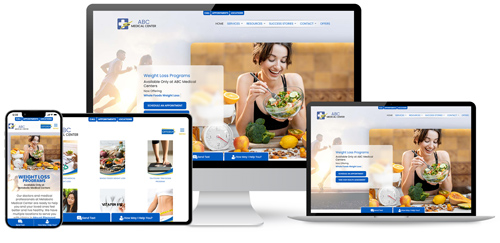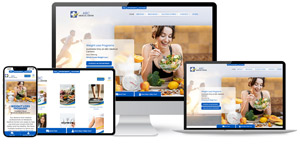 1. Optimized Website
Your website needs to be user-friendly, informative, load quickly, and automatically be formatted to any screen it is viewed on. Users should have the same experience on desktop, mobile, or tablet devices. Separate websites for separate devices are cumbersome and inefficient. Present content that is useful and informative to your weight loss patients to educate them on the services you offer. This will generate better quality leads for your practice and improve your overall search rankings.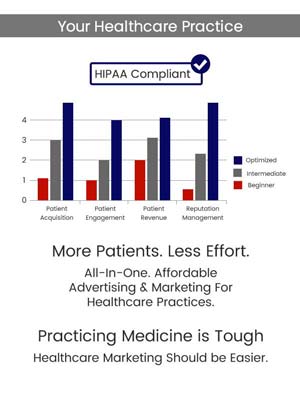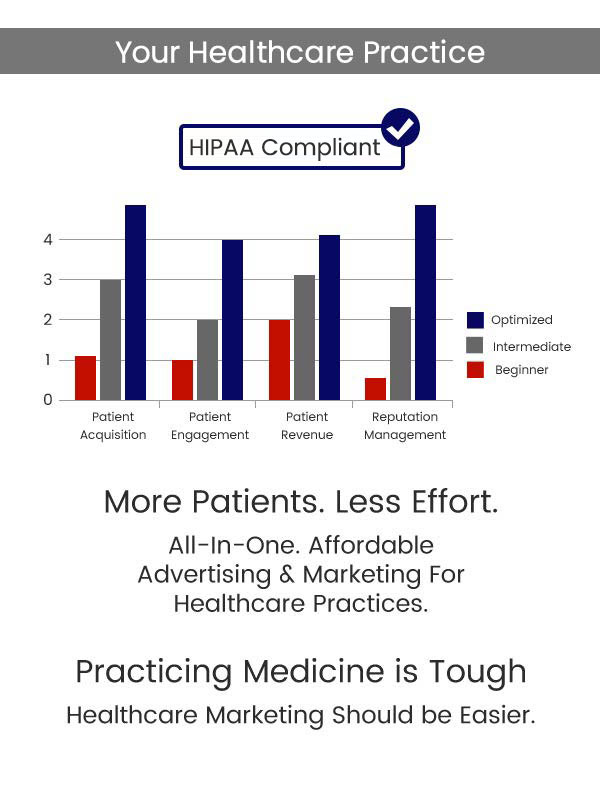 2. Claim online profiles
Create or claim your business profiles on these critical websites: Google, Yelp, Bing, and Foursquare. These directories provide business data to the vast majority of mapping services and other online apps. Incorrect or missing information can make it harder for patients to find your clinic and hurts your overall search rankings. Ensure the following is up to date:
Name of your clinic
Hours of operation
Address
Phone Number
Services
The location indicated on a map
Photos of your clinic
These profiles are also where you will receive and manage your online reviews.
3. Paid online advertising (Google, Facebook, Instagram)
The organic reach of your weight loss clinic may need some additional support to reach your target audience. Paid ads allow you to reach people who use search terms that you may not currently rank well for, at least not yet. Your online ads will appear above organic search results and a map of nearby businesses. These are your first chances to get in front of eyes that may need your services. Even if you do rank well for a search term organically, it may be in your benefit to appear three times to a potential patient: Paid results, map results, and organic results. If your business appears these three times to a prospective patient, it is a powerful visual cue that your weight loss clinic is ready to help.
4. Patient engagement Via social media
Social media is a great way to connect with your current patients and reach potentially new ones. You should create and fill out social media profiles and update them with content, news, promotions, and updates from your weight loss clinic. Achieve a balance between posts that talk about your services and news that may interest your clients. While you do not need to have a presence on all of these social media profiles, some of the most popular channels, including Facebook, Twitter, and Instagram. Some weight loss clinics have found Snapchat, Tic Tok, and Pinterest to be useful as well.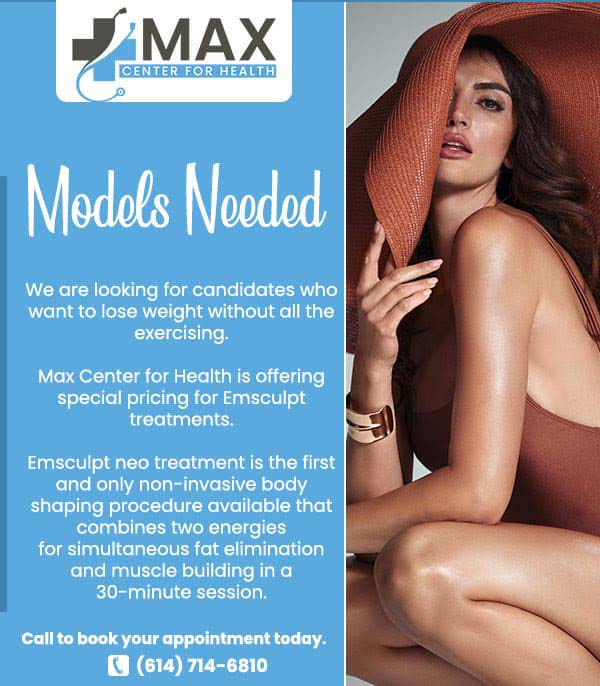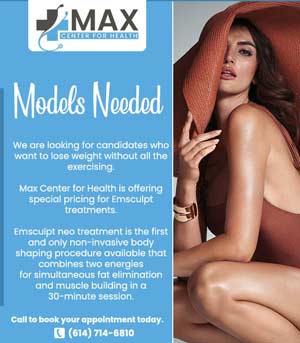 What PatientGain.com can do for your weight loss clinic using GOLD service:
1. Local SEO Optimization
There are over 200 directories for medical practices. Most of them have no to marginal impact on your practice. The most important business listings are 1. Google Business Page 2. Facebook Business Page 3. Yelp Business Page. 4. Apple maps, and few other healthcare specific directories are also important.
2. Organic SEO Optimization
Our experts will identify the top keywords that need to be integrated into your site to improve your search ranking. Achieving top Medical SEO rankings for medical practices and physicians is a process and not a simple one-time setup. It is time-intensive, requires deep knowledge about your own medical practice, your services and Search Engine technology, costs both money and time to get real results, and it never stops for your medical practice. Your Target Audience Is Search Engines and Potential Patients – They Are Both Equally Important.
3. Online Advertising
Instead of logging into multiple places to monitor your ads on search and social media, we can manage, monitor, and display your marketing campaigns in one place. Our data shows that proper advertising produces more patients for 99 percentage of the clinics/doctors. However setting up and managing Google, Facebook, Instagram ads is not a simple task. Just one or two mistakes can waste your budget. Our data shows that over 73% of the campaigns have issues, they have incorrect settings, wrong targeting, not enough branded images (for display based campaigns), or improper negative keywords or no negative keywords. List goes on and on. We have seen disasters, but we have also seen good campaigns. In summary, online advertising for doctors, works – question is how efficient is the campaign? and is it optimized?
4. Content Posting on Social Media
On brand, engaging social media posts can be created and posted from a single dashboard without paying for a multi-channel posting service.
Social media is here to stay, and as a doctor, you need to take advantage of this powerful marketing tool to engage with current and potential patients. One of the most popular social media channels out there today is Facebook, Instagram and Google Posts. While Instagram owned by Facebook, in many respects, it is a different entity altogether from Facebook with different rules and capabilities. Your local competitors are using Instagram, so should you.
5. Reputation Management
Your online reputation is key to the success of your weight loss clinic. Our system can help you manage your reputation, pushing for positive reviews, and capturing negative feedback before it is posted publicly. Online Reputation Management Can be a Headache or a Winning Strategy for Doctors & Healthcare Clinics. Only 28 Percent of the Time it is Patient-Physician Related. 72% Of the patients who are unhappy and who post negative feedback on Google and Yelp are not doing so because of the Patient-Physician experience; they are unhappy due to billing issues, incorrect deductible payment, rude front desk person, lack of perceived patient focus, improper handling of the paperwork, long wait time or impolite response from a clinic staff member ( non-physician ). 28% of the time it is Patient-Physician related.
6. Showcase Reviews
Show potential clients to your weight loss clinic the great reviews you've already received. Update them regularly and with ease from your dashboard. Simple App Collects Reviews From The Web. You Decide Which Ones To Display. Included in GOLD PLUS Package. 73% Of The Patients Look at Your Practice's Reviews or Your Service Reviews. Highlight Your POSITIVE Reviews and Minimize Negative Reviews. As you build a roster of Positive Reviews on the most important sites, like Google, Facebook and Yelp, now take your strategy to the next level. Select the best reviews, add them to your awesome medical marketing website, and increase your conversion.
7. Secure EMR Connector
We can securely connect your ERM to a dashboard, reducing the need to have multiple screens open at once to manage your clients. Using API access, we connect your EMR with PatientGain's Medical Marketing platform. EMR connector is no-cost software with the GOLD Package. Business Associate Agreement (BAA) is included. There is no doubt that there is hidden gold in your EMR or Practice management System.
8. Email Marketing
PatientGain.com's user-friendly email marketing platform allows you to easily keep your patients up to date with the latest news and specials. Email Marketing is a vital for clinics and doctors, as it helps you promote your healthcare brand, engage with your patients, and even re-activate past patients. To run effective campaigns, your clinic needs to have a clean data, and a targeted list of patients that you're marketing to. It is important to make sure that your Email Marketing is Mobile Optimized. You also need to make sure that you understand your patient's behavior. Every medical practice should send Email campaigns 2 times a month. In certain cases, 3 times a month. The Emails should be optimized for mobile layout, which is single column layout.
9. Custom Content & Image Creation
Our experts can create custom images and content for your website, social media posts, and even monthly email marketing blasts to send to your clients. 8 Reasons Why Content Is Important. Your Content Is the Single Most Important Factor in Your Online Success.
1. Content defines your brand.
2. Content expresses who you are, how you conduct your business.
3. Content is read by the Search Engines – and this results in GOOD or POOR rankings – You should NEVER copy content from another site. Checking ideas from other websites is OK, but copying content is like shooting yourself in the foot.
4. Content can make your marketing flourish.
5. Content can make your advertising irresistible.
6. Social media loves GOOD content.
7. Email marketing with good quality content will give you higher open-rates.
8. Best of all – Patients LOVE Useful content.
10. SMS/Text Alerts
Don't be glued to your seat continually refreshing a dashboard or checking your mail. We can set up text alerts to send to you or your center administrator when crucial alerts come in. Effective patient communication means that you get alerts from your online campaigns and your medical marketing website on a timely basis. SMS Text based messages alert you or your practice manager in near-real-time as you get new patient requests and leads. Stay on top of new patient requests. Easy to see results. Setup is done for you by your dedicated Customer Success Manger.
11. Promotions
Promotions and specials are made accessible from our dashboard, and we can capture patient data for future marketing purposes. 5 key strategies for promotions.
Offer promotions on your website
Offer promotions to your Facebook Business page.
Post your promotions on Facebook
Post your promotions on Google Posts
Offer promotions to your monthly newsletter.
Remember the secret of adding promotions is NOT TO DISCOUNT your services, but cause patients to "click" and offer them something useful of value. For example a promotion that offers $5 donated to your local school for every new patient's physical performed at your local Urgent Care is an awesome promotion and causes an excellent conversion.
12. Patient Medical Forms
Save your patient's and staff's time with secure, online forms that can be filled out ahead of time. They can then be printed out or securely submitted to your clinic.
13. Intelligent Auto Responders
You may have a frequently asked question section, but are you still getting the same questions every day? We can set up an intelligent autoresponder that will answer your patient's questions so your staff can focus on those with more complex needs.
14. Referrals
We make referrals from other doctors easy! They can securely submit information through your website instead of leaving a message or sending an email that may get lost amongst other messages.
15. Call Tracking
Track the calls coming into your clinic and see how long conversations are taking with your staff. We can even set up multi-number tracking if you have different phone numbers for various campaigns.
16. Online Appointments
Allow patients to take charge of their health by allowing them to make their own appointments. These appointments will appear on your dashboard and seamlessly integrate into your ERM.
17. Online Payments
Save yourself a trip to the bank to cash checks and allow patients to pay their bills online.
18. HIPAA Compliant CRM
Our customer relationship management system is entirely HIPPA Compliant.
19. Patient Feedback Forms
How are your doctors and staff doing? Our patient feedback forms are available to maintain the quality of your clinic.
20. Multi-Level User Control & Access
Not everyone who works for you needs complete access to your dashboard. Create multiple logins with different levels of access with ease.
21. Live Chatting & 2 Way Communication
Secure, HIPPA Compliant, chatting with your patients is available to you.
22. Industry Leading Support
Have you run into an issue? Is something not working like you think it should? Have you forgotten how to operate a part of the dashboard? Contact our industry-leading support staff, and we can quickly assist you in getting back on track.
Call PatientGain.com today and let us show you how we can make your Weight Loss Clinic Marketing even better than it is today!