Digital Marketing For Weight Loss Clinics and Nutritionists
There Are Over 152 Million People Who Are Overweight or Obese In USA & Canada Alone. They Need Your Help. You Can Help Them Improve Their Lives. You Just Need to Find a Way to Reach Out to Them or Help Them Find You.
Medical marketing for weight loss practices Is $999/mon using PLATINUM medical marketing service. The same solution is used by hundreds of medical practices in USA and Canada.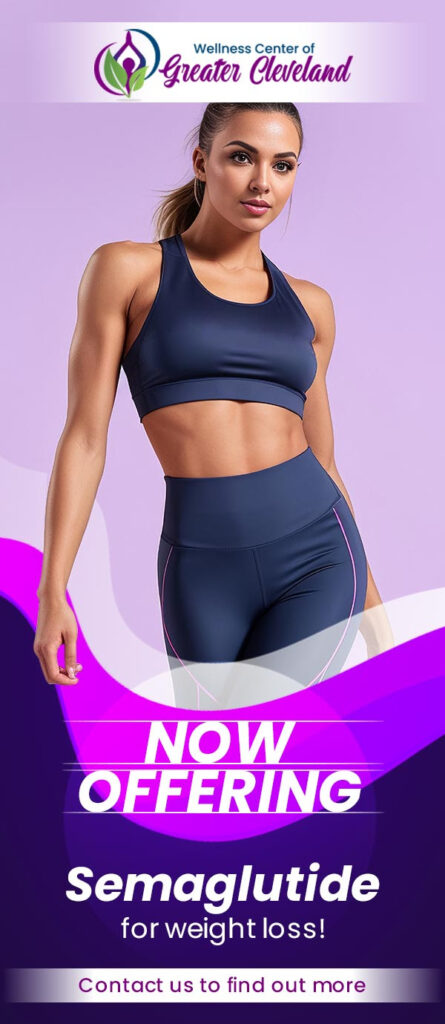 Facebook Posting and Google Posting for Medical Weight Loss Marketing
PatientGain.com has a library of posts designed to attract more medical weight loss patients to your clinic. Included in the PLATINUM solution.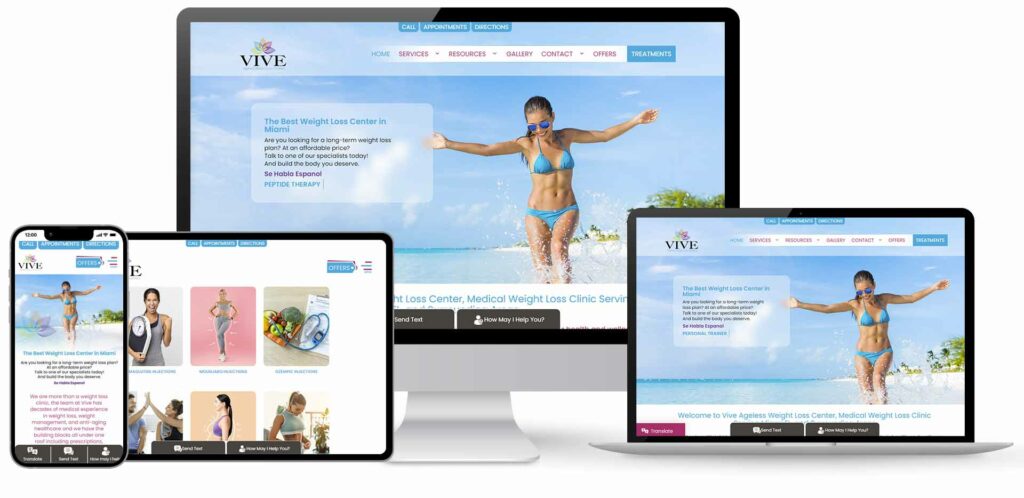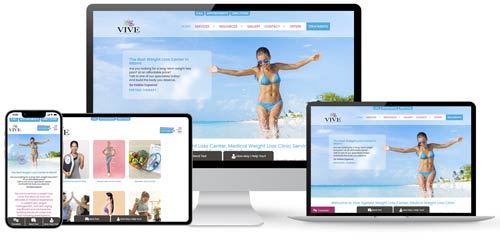 SEO Marketing for Medical Weight Loss Clinics
Your website content is extremely important for high SEO rankings. In this example below, you will see that there are 806 effective leads in the month of June. This medical wight loss is in high competition area on the east coast. They are using PatientGain's PLATINUM service. To achieve these type of results, it takes time and money. Read more about SEO for Doctors here. There are many ways to get new patients for medical weight loss practices. Google, Facebook and Instagram, YouTube, Tik-Tok advertising are common ways to attract potential patient ways to your practice. They all produce results for your practice in a short time. However, long term leads with lowest possible ROI comes from 2 major sources 1) Building huge following on social media – this takes a year or longer 2) Building excellent content and SEO .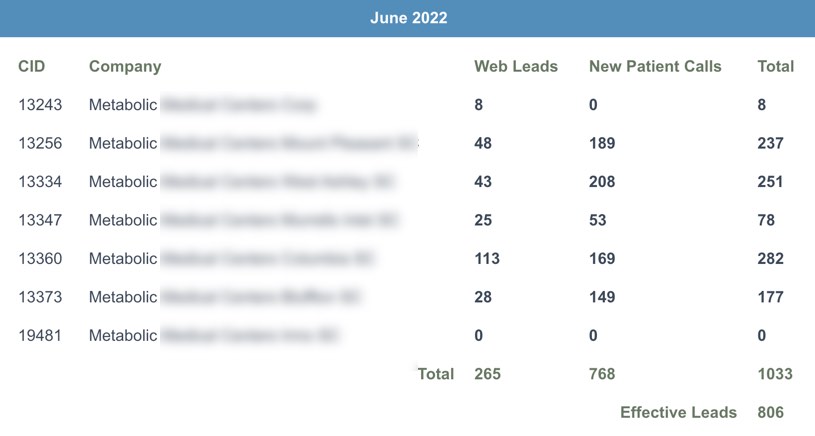 The healthcare industry is a very competitive space, and businesses need to have a well-written medical marketing plan to compete with competitors. Nutritionists and medical weight loss practices are no different. Their space in the healthcare industry is considerably more competitive than others as this area of healthcare increases in popularity. For nutritionists and medical weight loss to be successful, they need a top-notch medical marketing plan to get the clients they need to grow and succeed. Below are several areas of medical marketing the experts at PatientGain.com can assist with today!
How can search engine optimization (SEO) improvements help nutritionists and medical weight loss get more patients?
When potential patients are searching for a nutritionist or dietitian to help with a health-related need, they are likely to begin their journey on a search engine. A search engine will return billions of results in moments; however, most people looking online will only look at the first page of results and ignore the rest. Many will not look past the top three results. As such, nutritionists and medical weight loss need to get on the first page of results and rank as high as possible. An effective way to do this is to improve the SEO of a website or its search engine optimization.
SEO helps search engines understand the content, context and the search terms that best relate to it. Improving the SEO of a website will help it appear in search results when potential patients are searching for the services of a nutritionist or a dietitian. When sites improve SEO, they ensure the right target keywords are inserted throughout the website on relevant pages. For example, keywords related to supplements should be on that specific page and not appear elsewhere on a site unless there is another web page covering the topic. Nutritionists and medical weight loss should be mindful not to insert too many keywords into the content. "Keyword stuffing" is frowned upon by search engines and may result in organic penalties.
Another aspect of SEO is choosing both short-tail keywords and long-tail keywords to insert in content throughout a site. Both types of keywords work effectively to attract as many visitors as possible. While both types are SEO Keywords, there are some differences between them.
Short-Tail Keywords
Three words or less
Cover broad topics
Very competitive among other nutritionists and medical weight loss
Drive higher amounts of traffic to a site
Have low conversion rates
Long-Tail Keywords
Four words or more
Cover narrow or specific topics
Generally less competitive among other nutritionists and medical weight loss
Drive lower amounts of site traffic to a website
Have higher conversion rates
Long-tail keywords are also important when it comes to voice search. Most searches made with voice are asked in the form of questions that tend to be four words or more. If a site can match word for word on their site the question a smart speaker or personal digital assistant is being asked, there is a good chance the site will be returned in results.
How can content marketing help nutritionists and medical weight loss get more patients?
Content marketing is another proven way to boost organic rankings that works closely with SEO improvements. Search engines love content, so the more content there is, the better. This content can not be copied and pasted from other sites or fluff added to make a site page longer. The content on a nutritionist's and dietitian's website needs to be unique, relevant, authoritative, and valuable to the reader. Search engines will determine this based on several factors, including how long someone spends time on a page. If a site visitor spends more time on a page with more content, the search engine will see that it was an excellent result to present them with their search. Time on a website is also a factor in SEO Rankings.
Content marketing is not a "one and done" proposition. After writing and posting content, it does need to be reviewed again. Content can get stale over time, and search engines like to see a site that is kept up to date. For content marketing, that means content needs to be continually updated, refined, and added to a site. This process needs to happen throughout the year, not all at once. If the content is updated all at once, it can confuse a search engine into thinking it is a new website. Also, a search engine will see a site go without an update for longer. So, incremental updates over parts of the website over time is the best path to take. To ensure that all pages get a proper review, make an excel sheet of all pages and note the last time someone reviewed them. Try to review each page at least once a year and make updates, including any grammatical error fixes!
How can email marketing help nutritionists and medical weight loss?
While the role of email marketing has lessened over time, it is still a highly effective tool in medical marketing that nutritionists and medical weight loss should use. When patients come to a facility for services or treatments, they must fill out an intake form with information. An email address will be among the collected data points on that form. These intake forms will build a robust email marketing list to send out campaigns. As a note, be sure to get permission on the intake form to send emails out to patients and do not purchase or trade email lists with others. This is more than likely illegal and can get you into trouble. Also, any email campaign sent out to patients needs to have an easy way to unsubscribe if they choose not to continue to receive emails.
When using email marketing, nutritionists and medical weight loss have to answer a big question: "How often should I send emails out?" and "What should be in my email campaigns?" An important thing to remember is that healthcare facilities are not national big-box department stores. Nationwide department stores are expected to send out daily emails highlighting specials and discounts with their tens of thousands of different products. Daily emails from nutritionists and medical weight loss will lead to high unsubscribe rates, low open rates, and maybe even a few complaints. Even weekly emails are generally considered to be too much. Instead, aim to send out monthly emails. Monthly emails make it easier to answer the following question regarding what content should be put into an email. Emails to patients need to be helpful, engaging, and relevant to their needs. Simply emailing out the hours of operation every month will not get the results nutritionists or medical weight loss are looking for. The content in an email marketing message must have more to it. Try to include the following:
A link to a blog article
A link to a health news article
A bio of a staff member or provider
Highlight a service or treatment
Include a special offer or discount exclusive for current patients
How can nutritionists and medical weight loss use 2-way texting to reach more patients?
Texting is an incredibly popular communication method today. Just about everyone has a cellphone with text message capability. Many people prefer to text friends, family, and even businesses than to call them. Nutritionists and medical weight loss can use texting to get more patients, but it needs to be done carefully. Unlike other businesses, a nutritionist and dietitian must abide by HIPAA regulations and remain in compliance. Any data sent to a nutritionist and dietitian's business must be protected, even if no personal health information was requested or included in the message. Having a "business cellphone" passed around by staff members is not HIPAA compliant. There is no way to track who accesses the phone, what data is viewed, how data is used, or if data is transferred to somewhere else. It can not be used for this purpose.
However, texting can be used if all texts are sent to a HIPAA-compliant dashboard. Access can be tracked and limited to only the staff members responsible for monitoring it with a dashboard. All texts are stored on a HIPAA secure server and can be audited to ensure compliance. Staff members can answer questions and send other information to current or potential patients from the dashboard that communicate via text. Texting is very appealing to people because they may not have time to place a phone call or navigate a website to submit a contact form. Texting is easy and quick. It benefits the practice and text messages, which have a much higher open rate than emails. When replying via text, be mindful not to send any personal health information. A patient's phone is not HIPAA compliant either, and therefore the data sent to it can not be protected.
Why should nutritionists and medical weight loss actively manage their online reputation?
For new patients visiting a nutritionist and a dietitian, one of the first things they will look at before making their first appointment is online reviews. The online reputation can make or break a business and must be carefully managed. Reviews not only impact the initial impression that potential patients have about a nutritionist or dietitian, but it also influences overall SEO and rankings. While the overall score is important, so is the number of reviews. A nutritionist and dietitian with a 4.5 overall ranking and 300 reviews will seem more experienced and reliable than one with a 5.0 ranking and only three reviews. There needs to be a proactive plan in place to get the necessary reviews to promote a business.
The first step in getting reviews is creating or claiming listings where these reviews will be posted. While there are many places where reviews can be posted, the vast majority (if not all) of reviews will be posted on Google, Yelp, and Facebook. When claiming listings on Google and Yelp, additional verification is needed to ensure no one is faking their ownership of a business. This verification usually comes in the form of an automated phone call, text, or postcard sent through the mail. With that in mind, be sure to get a listing verified in advance if a business is opening for the first time and that it can receive phone calls or mail. Otherwise, there can be a delay in verification of ownership.
A nutritionist and dietitian only need to ask to get reviews from patients or clients! Someone who had a negative experience is generally more motivated to leave a review. Nutritionists and medical weight loss need to send a patient a review request, and a reliable percentage of them will leave feedback. The more requests sent out, the more reviews will ultimately be left for the business. It should be as easy as possible to leave a review with as few clicks as possible. Each additional step in the review process will cause more people to abandon it altogether and not leave a feedback.
Some nutritionists and medical weight loss ignore the other part of reputation management: responding to reviews. All reviews should be responded to; otherwise, a new patient may think that their feedback is ignored or not valued. For positive reviews, which hopefully will be the vast majority of feedback responses, thank the reviewer for their kind words and state that you hope to see them again in the future. Negative reviews need to be treated a bit more carefully. Negative reviews generally can not be removed from a listing unless they specifically break a rule listed in the terms of service. Even if there is no proof they ever visited the practice, the review is likely to remain. A nutritionist or dietician should not aggressively push back or threaten a lawsuit. There are plenty of stories about how this often backfires for a business. First, if possible, try to contact the person who left the negative review to get more information about the experience. Sometimes, their issue can be easily fixed, and they will change the 1-star review into a 5-star review. If not, at least in the response, you can state that you appreciate them taking the time to speak on the phone. If a practice has no idea who left the review, state that they are unknown to the practice and ask them to call so their issue can be rectified.
Responding to positive and negative reviews will show new patients that their feedback is valued and that the nutritionist and dietitian are striving to make the experience of every patient as best as possible.
The experts at PatientGain.com are available to help you create a high-performance healthcare website for nutritionists and medical weight loss. Contact us today, and let us show you what we have done for other practices across the country!