Obstetrics and Gynecology (OB-GYN) Marketing Solution for Women's Health Doctors and Medical Practices
Modern Medical Marketing For OB/GYN Practices Costs $699/mon. Used by Hundreds of Practices in USA & Canada. Specializing in Marketing Services for Pregnancy, Menopause, and Conditions of the Female Organs, Breast Cancer, Cervical Cancer, and Bone Density Screenings
Case Study Medical Marketing for Women's Health and OB/GYN
In this example, a group of medical practices, has been in practice for 16 years. Multiple locations and over twenty providers focused on providing healthcare services to women. Key services include :
Pregnancy
Menopause
Abnormal conditions of the female organs
Breast cancer
Cervical cancer and Bone density screenings
Early and regular prenatal care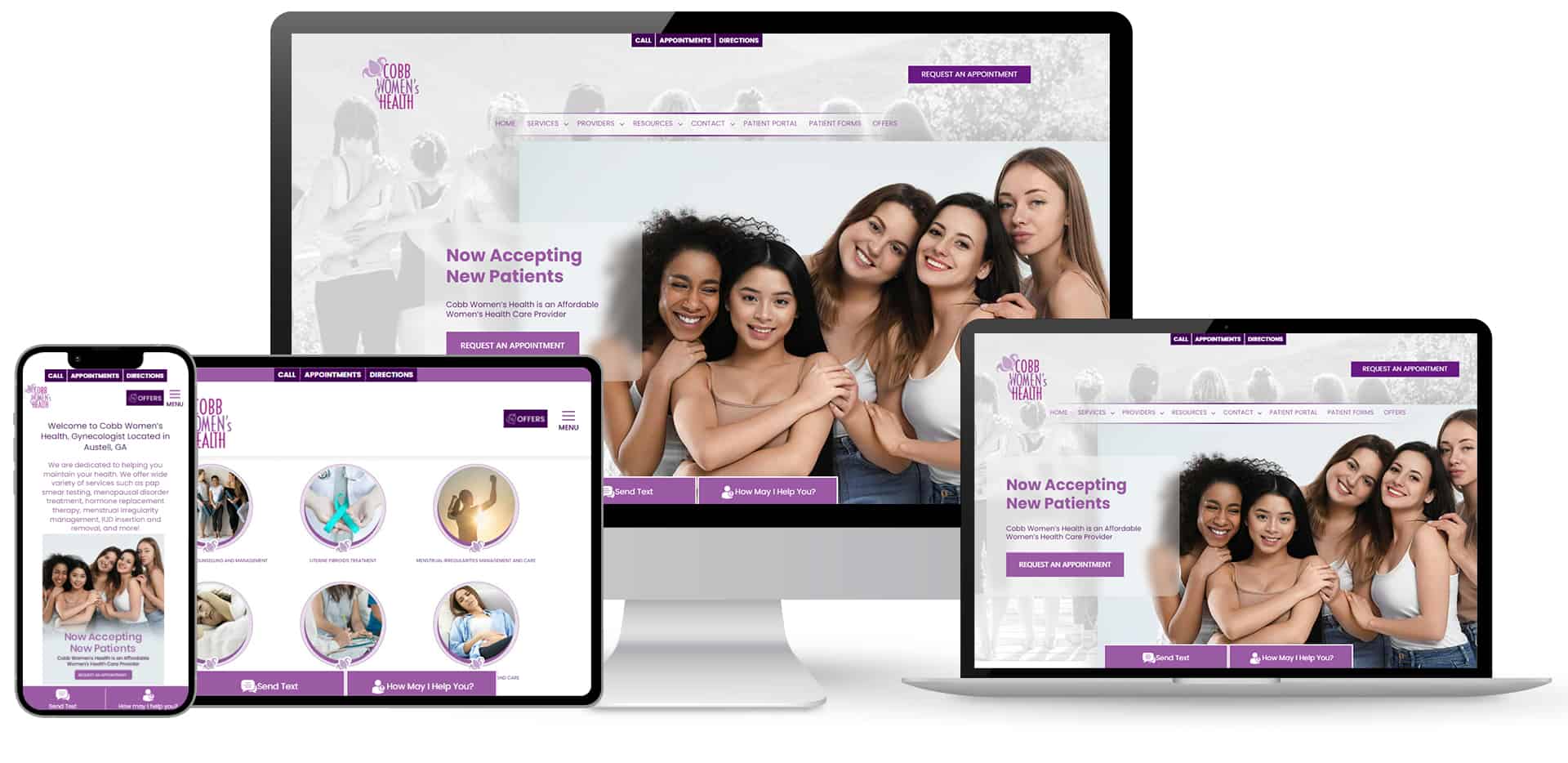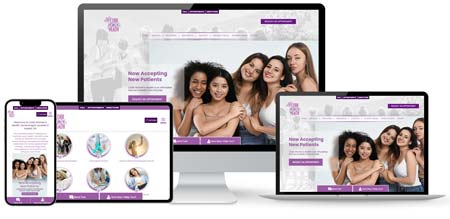 Owned by a practicing physician, business has grown over the years. However over the last 2 years, the business has been flat. The owner also noticed that some of his junior providers have left his practice and opened their own practices and when she checked them online, she found that they are using aggressive online marketing strategies to market their own women's health and OB/GYN medical services directly to patients. At this point the owner doctor went to Google and search for "Medical Marketing for Doctors" and realized that there is a completely integrated medical marketing system for physicians with multiple locations. Some of the strategies and software included in your online strategy must have following attributes:
Medical marketing system should be based on real data and best practices.
There should be a pattern of success from past medical practices.
The medical marketing company should have deep healthcare knowledge.
Search Engine Optimization based on the services offered by your practice is the foundation of your success.
Online advertising for your medical practice will provide additional uplift to patient count.
Monthly Email marketing for your medical practice is very important
Social media strategy for your medical practice should include posting on Google Posts and Facebook Posts
Texting/SMS should be used on your medical website to capture leads – Anywhere from 72% to 83% of patients visit your medical website from a mobile device like iphone, android and ipad.
Mobile marketing for doctors is extremely important for your type of medical practice.
There should be CRM database behind the website, so auto-capture is painless
More data is captured from the social media and website, the better off you are.
Appointment requests/scheduling should be a part of the medical website. This should not be confused with "online patient registration" which is a separate step.
Texting/SMS alerts should be a part of the medical website – so important activity should be used to alert you and your staff. Passive responses are a big cause of losing new patients.
Connectivity to your EMR is another important aspect of your medical website
Reputation management should be based acquiring positive reviews if patients are happy and if they are unhappy, the software should send them to a private area so you can handle negative feedback in private.
Auto-responders should be a part of the medical website.
Company providing these services should have excellent customer service and a dedicated person who helps you.
Read more about Medical Marketing Using SEO Strategies.
Women's Health and OB/GYN Website's SEO Strategy
Your medical marketing website can be an asset or a liability. Everything you do (or you don't do) online, matters. The website has 2 audiences.
No 1. Humans (your patients).
No 2. Search Engines.
According to Google's CEO Sundar Pichai, there are over 200 signals that Google considers in ranking your website. Here are some important ones. 78% of your online success is tied to Google.
6 Key Pillars of Healthcare Medical Marketing for OB/GYN Practices
Your patients start their journey to find your medical services in many ways. They may have immediate need for specific service, like a parent looking for a "pediatric urgent care near me" and over 78 percentage of the time they will go to Google and search. And majority of the time, this is done on a mobile cell phone device. You may have a client looking for specific MedSpa service like "Coolsculpting clinic near me" for non-invasive weight loss. There are millions of ways patients search and look for your services, every day, however, majority of the patients use online mediums like, Google, Facebook, Instagram, Yahoo, Bing etc to find a medical service provider.
6 Key Pillars of Healthcare Medical Marketing
Pillar No 1 – Patient Trust is the Foundation of Medical Marketing Success for Your Practice.

Provide excellent patient care and medical services to your target patients. Treat every patient like they are your first patient. Healthcare practices who focus on high customer/patient service have a solid foundation. From medical marketing perspective, Patient Trust starts from the moment they land on your website or read your online reviews.
Pillar No 2 – Medical Practice's Website.
Your website is the face of your practice. Your website can be an asset or a liability. Your website should look and perform better than your clinic's practice. Moreover your website should always build your brand.
Pillar No 3 – Medical Practice's Online Reputation.
Your online reputation – Number of 5 star reviews on Google is the most impactful strategy you can employ. Facebook, HealthGrades, Yelp and other sites are also important however Google Reviews ranking of 4.3 or higher with 100 or more reviews will make a huge impact on your business. We have seen the data and we are excited to help you achieve this.
Pillar No 4 – Medical Practice's Online SEO and Advertising.
SEO and Advertising. Having a nice website is a Step 1 – But if you are not improving the SEO on a monthly basis, you will be left behind. Advertising on Google and Facebook will further improve your patient acquisition.
Pillar No 5 – Medical Practice's Social Media Strategy.
Social media strategy to engage with existing and potential patients. Key strategies include
1) Installing intelligent apps on your Facebook business page
2) Posting weekly on Facebook business page
3) Posting daily on your Google Posts.
3) Advertising on Social Media – Start with Facebook
Pillar No 6 – Medical Practice's Patient Communication Strategy.
Effective patient communication strategy. Here is a great starting list
1) HIPAA compliant communication from your website
2) HIPAA compliant communication from Facebook.
3) SMS-Texting from your website
4) EMR integration
5) Monthly Email marketing
6) Daily Posts on Google Business Page
7) Weekly Posts on Facebook
8) Monthly Promotions offered
9) Conversion Technology and Techniques