Medical Content Writing Services For Dentists and Physicians Costs $500/mon For USA and Canada Based Practices
SEO medical content writing is the foundation of your good rankings on Google. If you are a dental practice, then detailed knowledge of every dental procedure is also required
Content service starts at $500/mon. A project manager is assigned to your account. We do the research and collaborate with you and your staff to create high quality content for your existing website and marketing activities. Read more about Medical SEO Secret Sauce.
Our simple and proven methodology works for hundreds of medical practices, big and small, all over USA and Canada. Setup a time to see some examples and go over pricing.
Example of bad healthcare website SEO and content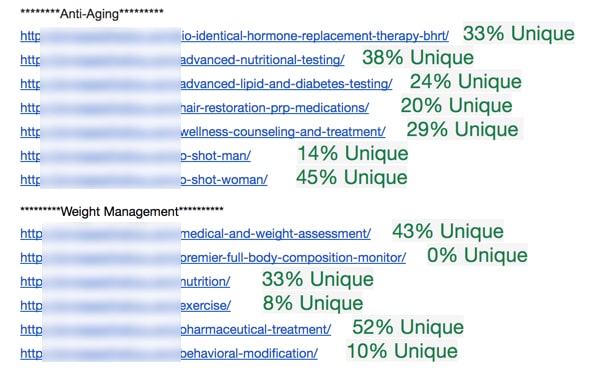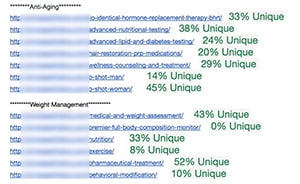 Content Writing Pricing for Doctors
Content writing professionals charge different rates. PatientGain's pricing is very reasonable, based what customer feedback and results or ROI (return on investment). Here is a good chart to see industry fees.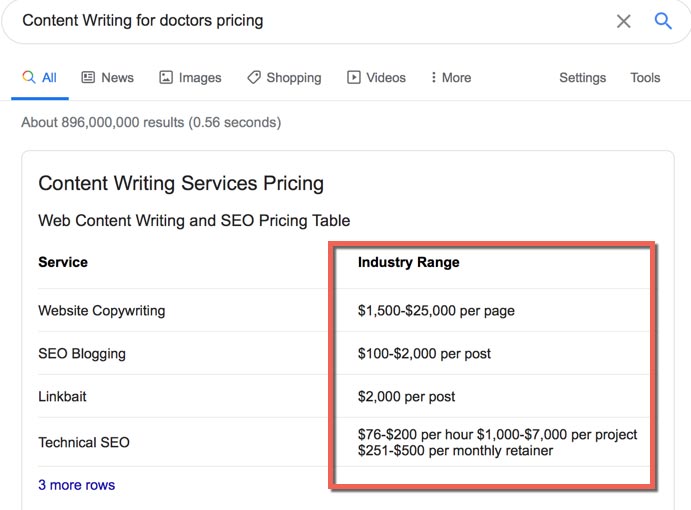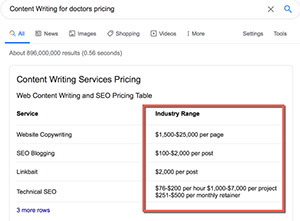 5 Important Medical SEO Lessons Learned
1) It Takes Money and It's Hard
2) It Takes Time & Patience, But It's Important
3) It Is Difficult – Google Changes Algorithms Regularly
4) It Is A Multi-Step Complex Process Rather Than One Time "Task"
5) A Professional Team Will Produce Better Results Than D.I.Y (and Much Quicker)
If you want same week results, you should consider online advertising for doctors. Both of these approaches and strategies compliment each other, they do not replace each other. Long term online success for your medical practice is based on excellent SEO rankings for your practice. It will take time and money, and it is not easy, anything else is very likely a sales pitch. Investing in medical SEO for your medical practice is very likely the best investment you will make in your medical practice. However, it is complex and is not easy. Here are some examples of ROI for Medical Marketing.
Case study example and results of a good dental SEO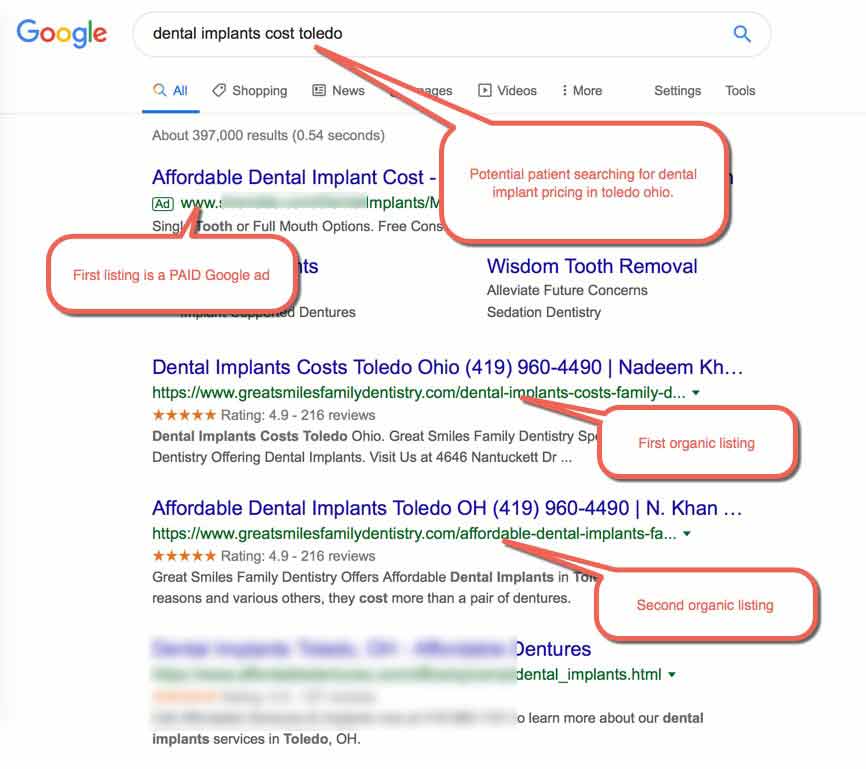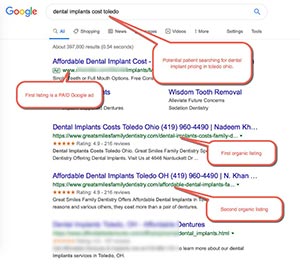 Medical Content Writing Services For Dentists and Physicians Costs $500/mon For USA and Canada Based Practices
High quality content is the foundation of your online success. Good content not only helps you with SEO, but also with social media, retention and online conversions.