How to Market an Aesthetic Practice and Benefits of Digital Marketing for Aesthetic Clinics
The global medical aesthetics market is projected to reach USD 15.9 billion by 2025 from USD 9.4 billion in 2020, at a CAGR of 10.9%. Many people use the treatments and benefits of a medical aesthetics practice. Over 80 million treatments and procedures occurred a few years ago. However, not everyone knows precisely what these facilities provide and the differences between them and a medical spa or plastic surgeon. When someone visits a Medial Aesthetic practice, they go to providers to help them achieve their aesthetic goals. Many procedures require little recovery time, have a little downtime, and are safe, quick, and minimally invasive. Some of the most popular services at a medical aesthetic practice include
Photofacials
Body contouring
Chemical peels
Facial injectables
Microdermabrasion
Laser Hair Removal
Dermal fillers
Botox injections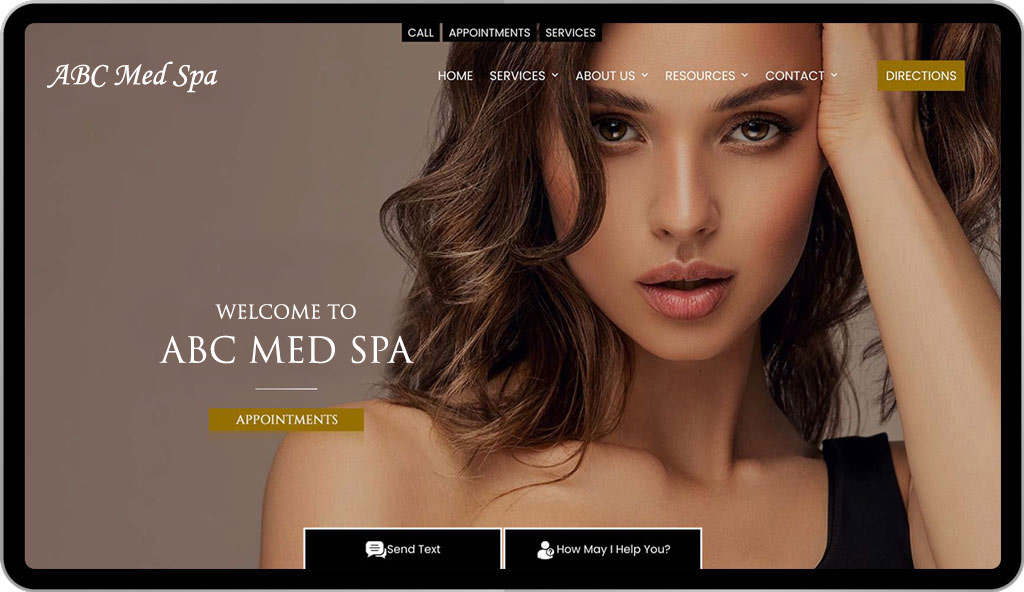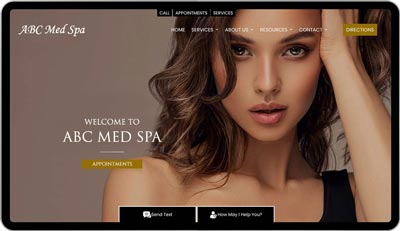 When marketing a medical aesthetic practice, it is essential to know the difference between it and other similar but different areas of healthcare.
What is the difference between Medical Spas vs. Medical Aesthetics Practices?
A medical spa's goal is less about aesthetics and the relaxation and refreshing of a client or patient. There are over 19,000 of these kinds of practices in the United States. When someone goes to a medical spa, they will likely get services that make them feel better. These things include:
LED Facial
Oxygen Facial
Anti-Aging Facial
Body Mud Mask
Infrared Sauna
Zero Gravity Massage
Hot Stone Massage
Aromatherapy Massage
These treatments are not invasive and are designed to help patients or clients rest and feel refreshed. A medical aesthetics practice wants to make their clients and patients feel better but also aims to change the person's aesthetics. Those working in a medical aesthetic practice also have different regulations to abide by, and each state is different. Many aestheticians can not perform some procedures without having a physician or another medically certified provider on site. A medical spa generally does not need a doctor on site to supervise the treatments or procedures being performed.
What is the difference between Plastic surgeons VS medical aesthetics practice?
Plastic surgeons and medical aesthetic practices have different overall goals regarding the patients. Both involve changing and improving a patient's body. However, their providers have other techniques, training, and goals.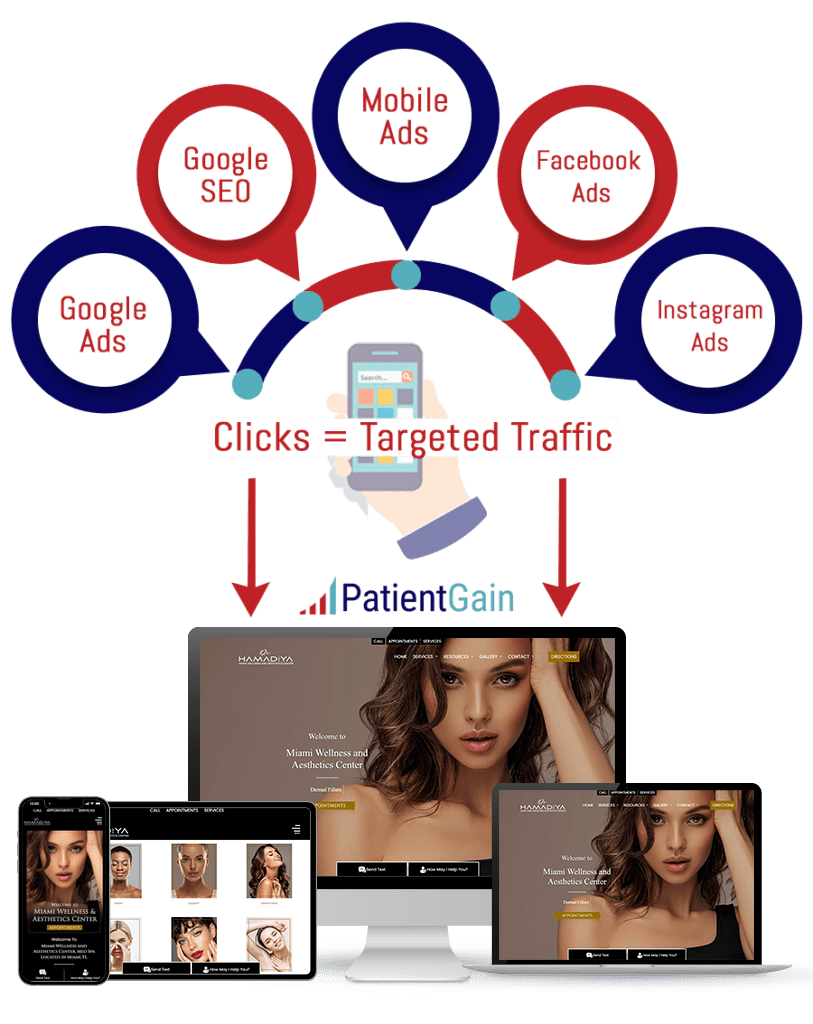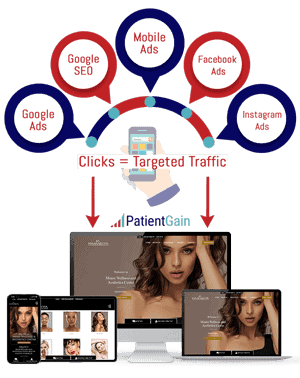 With medical aesthetic practices, the procedures available at this clinic focus entirely on a patient's appearance and enhancing it. Patients often come here when they want to improve the symmetry, proportion, or visual appeal of a part of their body. This treatment can be on almost any aspect of their body, although the head, face, and neck are the most popular places. An aesthetic practice does not have treatments that restore function or use of an area of the body. Treatments are generally completed in areas that are functioning normally. These services are considered elective, whereas not all plastic surgery is considered elective. With that said, a plastic surgeon can perform elective aesthetic procedures if they are trained to do it.
Plastic surgery is a bit more involved and involves the reconstruction of the body and facial issues resulting from burns, trauma, disease, or birth disorders. Unlike a medical aesthetic practices, a plastic surgeon corrects areas of the body that are not functioning correctly. As of 2020, the United States had 7,000 plastic surgeons. (The highest number of any country.) Many plastic surgeons also do cosmetic surgery, often associated with an aesthetic practice.
The most common types of plastic surgeries are:
Burn repair surgery
Breast reconstruction (enlargement or reduction)
Scar surgery
Hand surgery
Lower extremity reconstruction
Congenital disability repair
What are some successful digital marketing strategies that medical aesthetics practices can use?
Email Marketing
Email marketing is one of the oldest forms of digital marketing. While not as effective as it was in its heyday, it can still drive patients and clients to a medical aesthetic practice. Today's open rates for the health and beauty industry is around 14 to 21% with conversion rates around 2.7%. The key to effective email marketing is targeting. Sending out one email to an entire mailing list is no longer very effective and can lead to high unsubscribe rates and low conversions. There are, of course, some notable exceptions. A medical aesthetic practice would send a seasonal greeting to their entire mailing list. However, it would be more effective if specials attached to the seasonal greeting were segmented to different audiences.
Email marketing is more than just sending discounts and promos to a patient list. These sorts of emails are effective for patients who have only visited once and need to be enticed to come back again. These are ineffective for regular patients who may not be interested in specific discounts on certain treatments. Instead, email campaigns should aim to inform and educate a patient. These emails should have information about treatments, new treatments being researched, success stories, recent reviews, and links to its blog also on the website. These email campaigns are more valuable and effective for patients and generate much better results. Conversation rates will be higher, and unsubscribe rates will be lower. A practice should try to send out a monthly newsletter to their patients. If the frequency is higher, a practice will have difficulty creating new content, and patients may lose interest in seeing them regularly.
Social media
All healthcare practices use social media platforms to drive patients to their practices. Medical aesthetic practices are well suited to take advantage of social media platforms, especially Facebook and Instagram. These two platforms frequently see photos shared by its users, and medical aesthetics significantly improve people's looks, and they often will want to share pictures of these treatments. A practice, with the patient's explicit permission, can then share those pictures across their social media channels. "Before and after" images are incredibly popular and often get the most engagement compared to other social media posts. Social media channels, including Twitter, Pinterest, Snapchat, and TikTok, need to be an integrated part of the medical marketing plan for the practice.
Being an integrated part means that the social media profile needs to be an integral extension of a medical aesthetics brand. The brand colors, logo, name, photos, voice, and overall style, must match what is used on the website. The practice will look less professional and legitimate if they are not in sync. Facebook and Instagram (as well as a few other social media channels) have "story" sections where a medical aesthetic practice can highlight recent stories, photos, and updates. The story section of these social media channels is becoming very popular and is getting more engagement. Finally, be sure the "About" or "Bio" section of a social media channel has contact information, a link to the main website, and a phone number for interested potential patients to contact the practice.
In addition to pictures, video posts effectively communicate ideas and content to current and potential patients. Videos often perform better than pictures in terms of engagement and reach. Facebook and Instagram, combined with today's higher-end phones, make creating high-quality videos to share on social media channels easy. Medical aesthetic practices do not need to hire an expensive videographer to create content. A smartphone can do a great job, and video filming is integrated into many social media channels. A word to the wise, avoid using "filters" in videos (or photos) unless you plan on being consistent. Using a random assortment of filters will make the practice look less professional.
Paid Social Media Advertising
Besides the organic traffic created by regular posts, many social media channels have a compelling ad platform that medical aesthetic practices can use to reach their audiences. Paid advertising on social media allows a practice to target an audience more than other advertising platforms, like Google AdWords. Google AdWords and Social Media Advertising will enable a practice to target a geographic area by zip code or radius. However, advertising on social media allows a practice to target its audience by age, location, gender, and interests. This allows a medical aesthetic practice to target an audience based on the attributes of their ideal patient or client. For example, suppose a facial chemical peel is most likely to be purchased by women between the ages of 25 and 35. In that case, a Facebook advertising campaign can be designed to show only that audience on Facebook.
Social media profiles for a medical aesthetic practice must also be set up correctly. Many social media channels have unique types of profiles for businesses. A "Business Profile" for a social media channel will give a medical aesthetic practice access to insights, metrics, and other stats that allow a practice to analyze the effectiveness of their paid campaigns. Several types of campaigns that a medical aesthetic practice can create have proven to be effective on their social media channels.
Brand awareness
Increasing the ROI of other campaigns
Increase the lifetime value of current patients
Boost revenue of a particular service or treatment
Reach out to new target audiences
Boost organic posts to reach the existing organic audience
Search Engine Optimization
Also known as SEO, Search Engine Optimization is one of the most cost-effective medical marketing tactics a medical aesthetics practice can use to get more patients. Overall, SEO's goal is to increase the organic ranking of a medical aesthetic practice's website to rank higher on target keywords in search results. Although a search engine will return billions of results, practically no one looks past the first page, and many only look at the top results. As such, a medical aesthetics practice must have its website appear in those top results. SEO is one of the most effective ways to accomplish that, although it does take time.
Effective SEO starts with the selection of target keywords. These keywords need to be the exact keywords that current and potential patients will use in search engines when seeking the services provided by a medical aesthetic practice. These keywords need to be spread out on the content pages of your medical practice. Putting too many keywords on a single page can negatively impact organic rankings. Keywords should be a nice mix of words related to treatment and services and words related to symptoms or results that patients search for online. A search engine will give a site more legitimacy and authoritativeness if it uses the words that patients use when searching for a business like it.
A medical aesthetic practice must use long-tail and short-tail keywords in its SEO strategy. Long-tail Keywords are four words or more, and short-tail keywords are three words or less. Both work together to help boost the organic rankings for a site. Long-tail keywords tend to be more extended questions, like "Where is there a medical aesthetic practice near me?" If these questions can be, word for word, placed on a site, it will rank very well for those who ask a search engine that question.
Additional benefits to good SEO for a medical aesthetic practice include:
A better user experience
Increased site speed
Promote and build a brand
Increased conversion rates
Increase the number of good potential leads.
Paid Search Engine Advertising
When someone searches for something online on a search engine, they are presented to search results. Before they even see the organic results, they are presented with paid search results. Paid search results are also often known as PPC or Pay Per Click advertising. A medical aesthetics practice will only pay for advertising when someone clicks on an ad. (However, if no one ever clicks on it, a search engine will make it harder for it to appear. Search engines are a for-profit business also.) Paid search results are best used when a medical aesthetic practice has not yet gained the organic ranking for their practice or a specific service.
Paid search, like SEO, needs good target keywords to be selected. Ads will only trigger if a potential patient uses those keywords in their search. Ads will also only start if there is a sufficient budget behind them. Other competitors in the area will likely be bidding on the exact essential and valuable keywords. The more practices and money spent on keywords, the more expensive they will be. These keywords are often the most popular. However, these should not be the only ones medical aesthetic practice focuses on. Less common keywords, usually long-tailed keywords, are more specific and less expensive but potentially have a higher conversion rate and ROI. An excellent combination is needed to get the most out of paid searches.
Are there any traditional or offline marketing strategies that are still effective?
Digital marketing has taken the lead in medical marketing efforts in the last two decades. However, traditional marketing still has a place. Unlike other traditional marketing methods, Direct Mail Marketing gives a medical aesthetic practice the ability to target households, communities, and neighborhoods with some specificity. Instead of promoting services to a wide geographical area, it can be narrowed and focused, making it more cost-effective. The United State Postal Service has several tools available, making sending direct mail marketing easy, and discounts are available in some situations.
For direct mail marketing to be effective, anything sent to potential patients needs to have:
The name of the medical aesthetic practice
Address, including any suite or office numbers
Phone number
Website URL (either home page or simple URL for an appointment page)
Call to action
Finally, a medical aesthetics practice should experiment with its marketing mailer. A practice should see what size, brand colors, call to action, shapes, and even the texture of a mailer get the best responses. To track conversions, try to include some code a patient must use to get a benefit or a discount. If a discount code can not be included, a medical aesthetic practice should monitor their analytics for spikes in keywords and in "direct traffic." This will help them know how effective their direct marketing campaign is and if improvements are needed.
The experts at PatientGain.com are available to help you create a high-performance healthcare website for your medical aesthetic practice. Contact us today and let us show you what we have done for other practices across the country!