Key Patient Marketing Strategies That Work For Top Clinics in USA & Canada
Patient marketing for your medical practice is key to the success of your healthcare business. Consider this:
1. You will not be able to grow your business if you do not increase your patient count.
2. You cannot improve your patient count if your community does not know your medical practice exists and the services you offer.
3. Therefore, you must market effectively to bring awareness to your target audience.
Below are four online marketing methods and two offline marketing methods that many doctors and healthcare business owners have used to reach their target audience successfully.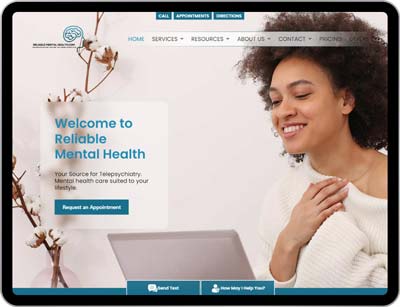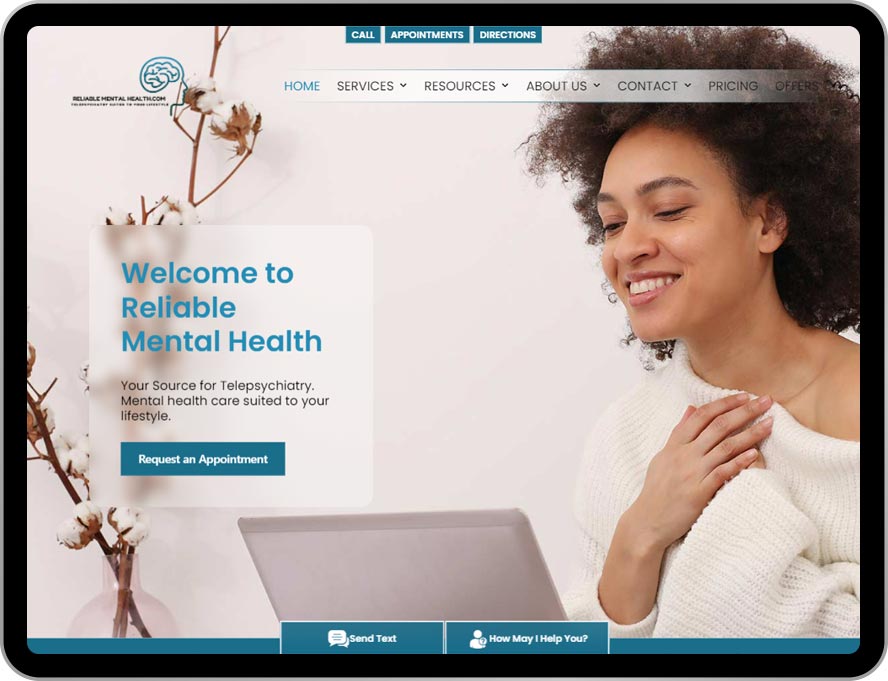 No 1. Content Marketing
When search engines determine what order to put search results in, many factors go into that order. The search algorithm a search engine uses are constantly changing, but one factor that plays a significant role in determining organic rank is content. You have probably heard of the phrase "Content Is King." This is true when it comes to how your page is ranked against others. A search engine's overall goal is to provide a user with the best, relevant, useful results. The more content on your website that is unique and informative, the more relevant and authoritative your website is to a search engine. With that in mind, you need to make sure your site is fleshed out with unique content that describes your services, treatments, and other ways that makes you stand out from your competitors. Every procedure, service, and any other aspect of your business should have a individual well-written page. Content marketing will not radically change your organic rankings overnight. However, good content marketing will help boost your rankings over time, making it a very cost-effective marketing strategy. Do not forget; organic rankings are free!
No 2. Online Search Ads
When you start your medical clinic or operate in an area of heavy competition, you may struggle to get the organic rankings you want to draw people to your medical clinic. Online search ads can help bridge the gap until your organic rankings catch up. Paid search ads allow you to focus on your most important target keywords your target audience uses when searching for the services you provide. To increase the effectiveness of your online search ads ensure:
• The landing page is relevant to your ad
• Your ad copy and content page have target keywords included
• Your budget is realistic to go up against the competitors in the area you are advertising in
• Create separate campaigns for separate services you are promoting
Paid search ads will appear before map results and organic results. This means these are often the first things people will see when searching online. Consider using paid ads for keywords you already search well for from an organic perspective. Having your medical practice appear in paid ads, map results, and organic results can be a powerful motivation for a potential patient to explore your website.
No 3. Reputation Management
Online reviews can make or break a medical practice. With that in mind, you need to manage your online reviews and manage your online reputation carefully. Any negative reviews should be addressed by you, the owner. In some cases, you may be able to fix their issue and so they give you a better review. At the very least, other patients will see your location takes feedback seriously. You also need to build a vast reservoir of positive reviews to combat negative ones and show patients that your location is much more reviewed than your competitors. How do you get reviews? Most of the time, all you have to do is ask! Asking patients for feedback is a great way to get the reviews you need and correct any medical practice issues. To obtain and manage your reviews, you need to claim or create business listings on several popular websites. These listings, which need to be verified, will be where you will respond to all reviews and play a significant role in other medical marketing strategies, Local SEO.
No 4. Local SEO
Local SEO is a little different than website SEO. Local SEO concentrates on your online listings. These listings do not live on your website, but rather in various directories. It is critical you claim or create these listings, not just for their role in reputation management, but they are often the source for business listings on maps, like Google Maps, Apple Maps, and Bing Maps. The main directories you should have listings in include:
• Google maps & Google my business
• Bing business listing
• Yelp business page
• Facebook business page
• Apple maps (extremely important)
• Foursquare
Each one of these listings has different fields to fill in to describe your business. However, you should ensure each of the following areas of information is accurate, up to date, and the same. It can hurt your overall organic rankings if this information is different from directory to directory and does not match your website's information.
• Name of business
• Address
• Phone Number
• Location Pin
• Hours of operation
• Photos of business
• Services offered
No 5. Direct Mail
You may think that marketing through the mail is no longer effective in the world of digital marketing. This assumption would be incorrect. Email and digital marketing have significantly reduced the volume of mail in the United States. As a result, anything you send in the mail will compete with less mail than it would five or ten years ago. If you design a well put together, useful, and attractive piece of marketing, it can stand out when a potential patient gets their mail. Many medical practices will include a small promotional item, like a fridge magnet or pen, with their contact information in their direct mail campaigns.
Another advantage of direct mail marketing is that you can determine exactly who you are sending things to. You can target by neighborhood and household. With search ads, you are targeting a geographic area. However, with most of your web traffic coming from mobile devices, some of that traffic will be to phones that are just passing through the area. Direct mail marketing allows you to focus on neighborhoods near your medical practice and advertise to those households the services you offer. The US Post Office has several great tools to help you select who will be getting your marketing materials.
No 6. Community Events
Your community likely has events throughout the year, and these occasions are great ways to meet people in your community that may be unaware of your medical practice. In most cases, you will be able to rent a table to set up some information. When speaking with the organizers, there may be an opportunity to be an official "sponsor" of a part of the event for additional advertising opportunities. Finally, pick and choose which events to participate in. You should only attend the ones that have the best chance of connecting you with your target audience.
At your table at the event, it should be staffed with friendly and knowledgeable team members from your clinic. It would be best if you also had a collection of marketing materials and even some promotional items available to hand out. Some medical clinics also offer free screening for anyone who wants one. They then write the results on a card for the person with further information if they wanted to call and make an appointment. Finally, you can always run a "giveaway" where people will submit their contact information in exchange for a chance to win a prize.
These marketing strategies have been used by many medical practices and quite effectively. Deploy them today and see what they can do for you! Need assistance in any one of these areas? Call the experts at PatientGain.com today and let our team help you craft an effective medical marketing plan using these strategies.
PatientGain.com is a proven new patient marketing solution, includes apps, websites, SEO, HIPAA compliance and account management.