Dental Marketing for Periodontist, Gum Specialists
PatientGain Offers GOLD ($699/mon service) and PLATINUM ($999/mon service) for periodontistdental practices.
Periodontists receive the highest level of training of any dental professional when it comes to implant procedures. Dental implants may be the best choice for an individual whose gum disease has reached the point of infection that can not be treated.
Oral health is an as important facet of health as any other, although people sometimes tend to give it a lower priority until something terrible happens with their teeth. With that said, gums can find themselves ignored even more than teeth. When people have diseases that affect the gum or the bone supporting the gums, like periodontal disease (also known as gum disease), they will need the assistance of a periodontist. This kind of dentist also helps with the placement of dental implants. All periodontists are dentists, but not all dentists have the training to be periodontists. In fact, as of 2019, there were only just over 5,700 periodontic specialists in the United States compared to over 158,000 general practice dentists.  85% of the population live within 20 miles of a periodontist. Beyond the education they receive to become a dentist, periodontists need an additional three years of schooling to become certified in this area of oral health.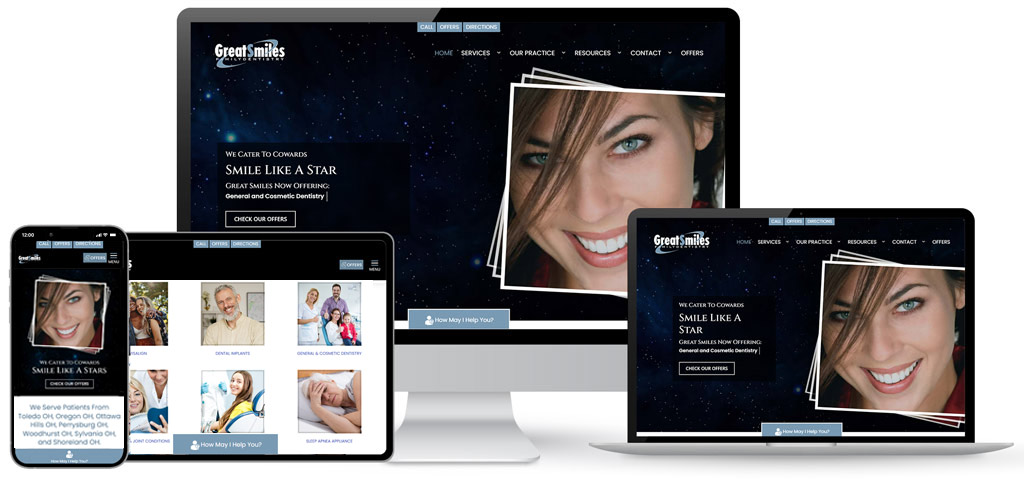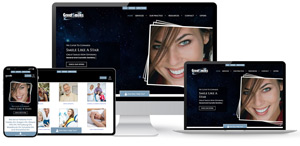 Dentists will usually be educated enough to handle minor periodontal cases, but they will refer patients to a periodontist for more challenging issues. This includes challenging gum disease cases and more challenging dental implants that patients may need. Dentists will also refer patients to this kind of dentist when they need specialized scaling or root planing, where the surface of a tooth's root is cleaned. They will also handle oral inflammation issues a dentist feels are beyond their skill as well as cosmetic periodontal procedures.
A periodontist needs a medical marketing plan in place not only to compete with other dentists with this specialization but also to help potential patients who may not realize they need their services to find their practice. Below are some marketing strategies to help grow a periodontist's practice and meet its goals.
How can referral marketing help a periodontist?
As a periodontist is a dentist with specialized knowledge and skill, many patients are referred to them. Marketing for those referral patients is essential for an effective medical marketing plan. Referral patients can be a critical source of revenue and patients for a practice. It only benefits a dentist if they market toward this very important type of patient. The target of referral marketing is not exactly the patient themselves but the dentists who are looking to send those patients to a specialist. A periodontist should dedicate a page of their website to these other dentists where it lays out the case on why they are an excellent choice to take care of their referral patients. There should be details on the type of services they can benefit from and any other perks they offer dental practices that refer patients to them.
One of the most challenging parts about referring patients to another practice is sending over that patient's medical records. In the past, physical records would need to be copied and either mailed or given to the patient to take to and dropped off at a dental practice. This usually had to be at least a few days before their appointment so that the periodontist could study their records and their case before examining or treating them. Today, digital medical records make that much easier. With that said, HIPAA regulations must be kept in mind to protect patients' personal health information or PHI. Data should be sent over a secure connection to a HIPPA-compliant database. That database should limit who has access to that data, when that data is accessed, by who, and how that data is used. Simply taking all of a patient's data, putting it into a zip file, and emailing it to a practice is not HIPAA compliant. A periodontist should make it as easy as possible for the staff of the other dental practice to send over medical information. Ideally, a secure encrypted portal should be on the page promoting referral patients. The fewer clicks in the process, the quicker the information will be received, and the faster the patients can make an appointment. As up to 80% of a practice's patients come from referrals, this needs undivided attention.
Another aspect to consider in referral marketing is the patient when they receive treatments or an examination from a periodontist. They need to be treated with extra special care. If a patient from a referring dentist has a bad experience at a periodontist's office, it can have dire ramifications. First, the patient is unlikely to return for future appointments and may leave a bad review. Second, it does not take too many patients giving lousy feedback to a referring dentist until they stop sending referrals altogether. A periodontist office should assign a staff member to be a coordinator for all referral patients. This way, they can ensure the referral patient gets the best treatment possible, and the referring dental practices are constantly dealing with the same person who is very familiar with the protocols of the practice.
How can reputation management help a periodontist get more patients?
Before a new patient makes an appointment or a doctor refers one of their patients to a periodontist, everyone will first look at the practice's online reviews and reputation. A bad online reputation can sink a periodontist's office, so reputation management is critical. A good reputation can make a marketing budget more effective and make getting new patients through the front door easier. The first step in reputation management is claiming a business listing where reviews will be posted. This means creating or claiming a listing on Google, Yelp, and Facebook. Google and Yelp require a business to verify their ownership via text, phone call, or (most likely) a postcard sent through the mail. Once ownership is verified, reviews can be managed.
The practice must reply to every review left for a periodontist. This shows current and potential patients that a practice values their feedback. Not responding to reviews can give the impression that a practice does not care if a patient receives good care or not. For a positive review, all periodontist needs to do is thank them for their feedback and hope to serve them again in the future. For negative reviews, a periodontist should attempt to contact the patient first and see if their issue can be rectified. Even if they do not update their negative review to a more neutral or positive one, the conversation should be mentioned in their reply to show others that a practice is proactive in addressing issues. In fact, studies show 82% of people specifically look at negative reviews to see if a practice responds, leading to higher conversions. If a practice cannot get in touch with the patient or can not determine who they are, ask them to call to talk about their experience.
The other major part of reputation management is getting the reviews in the first place. The more reviews a practice can get, the better. A periodontist with a 4.5 rating and 800+ reviews will look more reliable, authentic, and trustworthy than one with a 5.0 rating but only ten reviews. To receive reviews, all a periodontist needs to do is ask for them. The most effective way to get reviews for patients is to send them a request via email or text. Email review requests are generally cheaper than text message requests, but texts tend to have a higher open and conversion rate. Leaving a review also needs to be as easy as possible. If practical, there should only be one click to leave a review. For every click it takes in a process to leave a review, more and more patients will abandon the process altogether.
How does site speed impact a periodontist's website's ability to make conversions?
The site speed or load time of a periodontist's website is crucial to being an effective marketing tool for a practice. In today's world, people want things as fast as possible. Even with Amazon, two-day shipping is not fast enough for some people, and even one-day shipping may not be enough. In some places, same-day shipping is available where someone can order something in the morning and have it at their front door that afternoon. With that in mind, people want their website to load as quickly as possible. A periodontist's website must load and be navigable within a few seconds, or people will begin to lose interest and move on. Every additional second after that first couple seconds it takes for a site to load, more people are returning to search results and looking at a competitor's website. Google considers site speed to be critically important for the user experience and uses it as a factor to determine organic rankings. A site with a low site speed will find its organic rankings suffer. Site speed needs to be high for the mobile versions of websites also. A high site speed for the desktop version of a website does not mean it will also have a high speed for the mobile version. In addition, a fast website one month does not mean it will be fast the next month, so constant testing and monitoring are needed.
Many things can negatively impact site speed, but there are often a few "usual suspects." They can include:
Unoptimized pictures – The pictures used on a website need to be optimized for the web. High-resolution pictures, while required for traditional print advertising, like direct mail marketing, brochures, or billboards, are inappropriate for websites. High-resolution pictures are huge files and can take a painfully long to load. Pictures can be reduced in size and still maintain a high-quality look. Photos also need to be optimized for mobile web as well. A picture on a desktop may not load quickly on the mobile version. A practice needs to test speed to ensure desktop and mobile sites load quickly.
Videos Playing Directly from a website – Videos can be an incredible marketing tool that often leads to higher conversions. However, these videos must be hosted on third-party sites, like YouTube and then embedded into a periodontist's website. Videos that load directly onto a website will greatly slow down the site's load speed. Even the shortest videos are enormous file sizes that will take too long to load unless a patient uses an ultra-fast internet connection. This problem is exasperated even further if a video is trying to play on a site while being viewed on a mobile device. Using a third-party site like YouTube allows the video to load separately through that site while the rest of the medical website loads.
Out of date or conflicting code on-site – For as much as a patient will see on a website's surface, a lot goes on behind the scenes. Various codes track what they are doing, run a chatbot, prepare online forms for secure submission, and much more. Some code is created in-house, and third parties vendors provide others as part of their service. While code is generally thoroughly tested, problems can develop. Code can unexpectedly interfere with other code on the site. Code can become out of date and begin to function poorly on a site with updated security protocols. And sometimes, a medical practice will end its relationship with a third-party vendor but forget to remove that code from its website. Any of these reasons can cause a website to begin to lose its site speed. An expert in web design must monitor the various codes used to ensure everything functions correctly.
Are there any offline or traditional marketing strategies that periodontists may benefit from using?
Unlike other traditional marketing methods, direct mail marketing can still be very effective in today's digital marketing world. An advantage of direct mail marketing over other traditional marketing strategies is the degree of targeting that can be done with them. While advertising in a newspaper or on the radio and television will have it broadcast to a broad audience, most of those people will not need a periodontist. It can be an excessive waste of marketing money, especially if it is marketing to people who are unlikely to drive long distances to a practice. Direct mail marketing allows a periodontist to target specific households, neighborhoods, and communities with campaigns, making them much more effective. Many direct mail marketing campaigns have a digital element, like a website or QR code, that allows someone to explore for more information.
For direct mail marketing campaigns to be effective, every mailing piece needs to have the following:
Name of the periodontist's office
The physical address, including any office or suite numbers. Some practices will include prominent landmarks nearby to help patients find their location.
A small, simple map laying out major roads to take to the location
Phone numbers
Hours of operation
Site URL
Call to action
The experts at PatientGain.com are available to help you create a high-performance healthcare website for your periodontist practice. Contact us today, and let us show you what we have done for other practices across the country!