Starting A New Medical Practice Checklist
How To Market And Prepare For A Medical Practice Launch – Marketing New Medical Clinic.
The largest misconception when starting an a new medical clinic, is  "If I build it they (patients) will come". Many business owners look at the demographics data, competitive landscape – as it exists at the moment, not as would be if 3 new clinics opened within 5 mile radius. Some business owners are still waiting for the "progressive and steady patient increase" to happen after opening, with minimal patient increases until they ran out of funds – very tragic.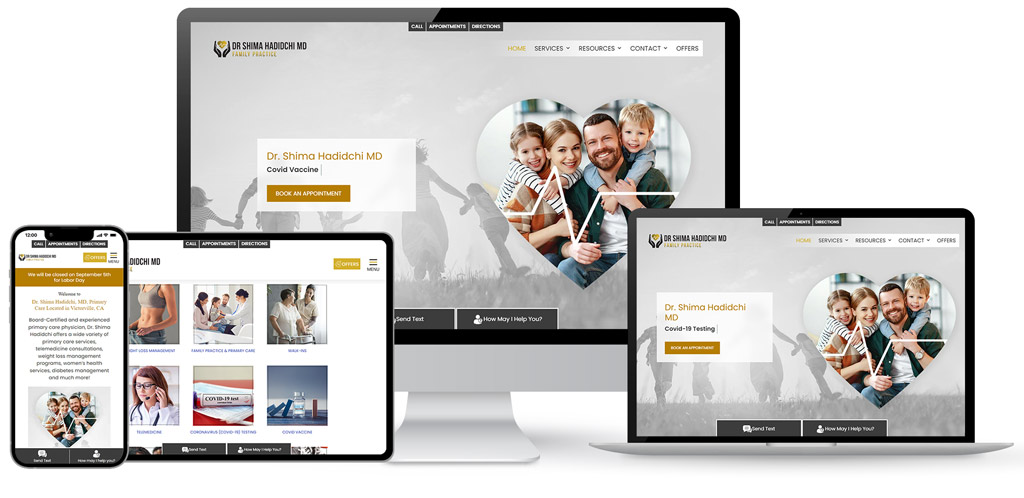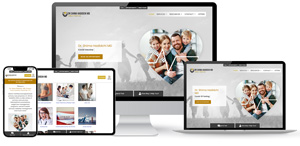 By working with Medical Practices & Clinics all over the USA, PatientGain.com has firmly established the following:
1. As you open your Medical Practice or Clinic, key objective should be to get to break even patient count as soon as possible, at this point, the financial pressure is off, profitability and financial security follows. Break even patient count is between 17-23 patients per day, depending on location overhead, competition etc.
2. To achieve break even ASAP, the clinic needs to pre-promote before opening. Solid Online strategy and world-class software team focused on Urgent Care is the key differentiator.
3. PatientGain.com's Quick-Start GOLD & PLATINUM, multiple step plan is designed to increase patient count quickly. For example one of PatientGain.com's customer opened a new clinic and hired a marketing consultant – After thousands of $$$ were wasted on multiple channels like TV, Radio, Print and local bill-boards, customer realized that majority of the new patients were coming from PatientGain.com's strategy and software.
Here are some high level steps designed to promote your new clinic
90 days prior to opening – Overall marketing plan defined. Finalize website layout – Content creation started.
70 days out go live with Website pre announcing your imminent opening – and overall website design – We recommend going live with your website 2 to 3 months BEFORE you open. This could be a minimal website with 5 pages or so. This will help with SEO. Also create Google my business profile, Facebook business page and Yelp setup. They all require that there is a website setup with an address and a phone number.
50 days out – finalize website content and key services – each service should have its own page with proper H1, H2 and unique quality non-plagiarized text
50 days out – finalize website content and key services – each service should have its own page with proper H1, H2 and unique quality non-plagiarized text
50 days out – define SEO & SEM plan, application plan and social media plan
40 days out – start implementation of SEM & SEO plan
30 days out, list the health insurance companies that you have contracted with
30 days out – Email Marketing, Facebook, Search Engine Marketing started / tests run / key online competitors identified
20 days out, review with PatientGain.com the dashboard metrics on your new site, see where geographically you are garnering the most interest, evaluate this against your clinics objectives
10 days out add the following high impact feature set to your website –

Here is the list of over 20 apps included.

Day 0 – website has 'Now Open" prominently displayed, PatientGain.com now performs over 12 unique best practices to start drawing patients into you new clinic. Since we have done this so many times, we have a complete strategy to get you to profitability quickly.
PatientGain.com platform is easy to use and comes ready to be deployed – including a free professional medical website. As your clinic will be targeting potential patients within approx 5 to 20 miles of radius ( larger in rural areas, and smaller in heavily populated downtown type of areas). Your potential patients are online and are using social media, searching on Google, reading Emails and interacting using technology.
We wish you success in opening your Medical Practice or Clinic, we have created a way to grade your clinic's effectiveness online. Let us know if we can help you.
Opening Your New Medical Practice and Clinic – 8 Important Steps
Many times, doctors reach out to us and ask, "what are the key steps to make sure that I have a successful launch of my new location or medical practice?" Step # 1 is ALWAYS – Get your website ready with the proper content, intelligent software and make sure it's HIPAA compliant. Beyond this, there are 8 important action items to do for your successful online launch. Below is a very good to do checklist:
1. Google My Business page: Claim and verify the page. Then optimize the page with complete business information and add 3 to 4 posts – Announcing your opening date. Please note that Google posts expire every 7 days – so they need to be refreshed.
2. Facebook Business page: Claim and verify the page. Then optimize the page with complete business information and add 3 to 4 posts – Announcing your opening date. Make sure all 5 PatientGain.com's Social Media apps are installed.
3. Monthly Newsletter: Every month PatientGain.com creates Ready-To-Go Newsletters. Check the content, links and CTA (Call To Action).
4. Promotions updated on Website and Facebook Business page: PatientGain.com system has apps to promote your Promotions. PatientGain.com's designers create attractive and compelling promotions for your medical practice.
5. Banner App updated with Your Opening Announcement: PatientGain.com's banner app is simple to use and allows you to change the Banner text on your Website and Mobile site from a mobile device.
6. Sweepstakes Promotion App Launch on Facebook and on Website: PatientGain.com's Sweepstakes app allows you to create a campaign on your Website, Facebook and Newsletters. Using this app allows you to create buzz and collect new patient leads' contact information before you open and even after.
7. Paid Ads Strategy (also known as SEM): One day before you open, your Google ads should be started. There are many ways to advertise online, for example, Yahoo, Bing Ads, Facebook Ads, Re-Marketing ads – and more. Yes, there are unlimited choices however, we recommend starting with Google PPC Ads. Our data shows that your online success is tied to Google, more than anywhere else.
8. Online Reviews Strategy & Proactive Reputation Management: As you open the doors to your business, be mindful that you need to proactively manage your online reputation. PatientGain.com has 4 apps to maximize positive reviews and minimize negative reviews. Setup and test the apps so you can easily start acquiring positive reviews.
There may be additional steps you may need to take, however this is a very good start.