How to Increase Urgent Care Patients & Growth Strategies
Urgent care centers are becoming more and more popular in the United States and bridge the gap between primary care doctors and an emergency room. An urgent care center can often provide most of the services a primary care center can, but with no appointment needed.
It can also treat many of the things someone would rush to the emergency room for, but at a much lower price. Insurance companies see the value in urgent care centers and often have patients pay a lower fee than would at an emergency room.
If you own an urgent care center, you continuously need a flow of patients to remain successful. The very nature of an urgent care center means you are unlikely to have patients who need ongoing treatment for chronic conditions. Primary care doctors and specialists generally handle the needs of those who have long-term health concerns. An urgent care center also generally does not handle life-threatening illnesses or injuries. An urgent care center needs a target audience of patients who need care immediately but do not want to go to the emergency room or realize they can receive the same care at a lower price. Below are some ways an urgent care center can increase patient numbers to their facility and, therefore, continue to grow.
No 1. Offer Telemedicine Appointments / Virtual Visits
Although the concept of telemedicine appointments (also known as virtual visits) has been a growing trend, this had until recently only been something a regional medical conglomerate would offer. Many urgent care centers had a steady flow of patients in and out every day and did not see the value in the purchase of a telemedicine system and additional training involved with telemedicine. However, as the COVID-19 pandemic quickly spread across the United States, businesses shut down, and patients were afraid of taking their illnesses or injuries to any location that may risk possible exposure.
Telemedicine allowed urgent care centers to serve their patients remotely for many medical ailments and other services. A patient would have to come in for things like an x-ray or EKG, but they could get diagnosed with the flu or have an injury evaluated over a video connection. The steep decline with in-person visits was soon replaced with virtual visits. Many insurance companies saw the value in this and, in some cases, especially things involving COVID-19 waived some of the usual telemedicine appointment fees.
After the COVID-19 crisis passes, many experts expect telemedicine to remain a convenient way for doctors to connect with patients. As urgent care centers, you should consider keeping this service as well. Telemedicine allows you to see patients who may not make it to your facility due to weather, distance, or time constraints. By allowing patients to create an appointment, clinics also have a good idea of the number of patients you can expect the following day. By adequately marketing this service, you are effectively extending your availability to a potential target audience. You may even find the need to add additional doctors to keep up with the demand during busy seasons, like flu season.
No 2. Examine Your Hours Of Operation 
Many urgent care centers thrive by being available when primary care doctors are not available. Generally, a regular primary care practice will be open from 9 am to 5 pm with many having a night or two with later hours and occasionally weekend availability. If a patient needs service, they will often need to take time off from work or school to fit their doctor's appointment into their schedule. More often than not, same-day appointments are not available with primary care doctors. It could be days or weeks before an appointment slot is open. Many have waiting lists, but dropping everything to make an appointment is not practical for many people.
Convenience and availability are what make urgent care centers so attractive to potential patients. If you are not getting the number of patients you are looking for, examine if your hours of operation work for your target audience. For example, if your target urgent care audience is urgent pediatric care, consider having hours late into the night. Parents often have a sick child in the evening, waiting throughout the day only to see their child feel worse and worse. Come 6 pm, 7 pm, or 8 pm, parents, especially first-time parents, may begin to worry more and more and take a trip to an emergency room. An urgent care center with hours late in the evening can save the day, put them at ease, and help a young patient feel better. While many urgent care centers operate on an 8 am to 8 pm schedule, it isn't uncommon to see pediatric urgent care centers open as late as midnight.
Weekend hours are a must for an urgent care center. Many people have the weekend off, including primary care doctors. A weekend may be the only time someone can get medical care without risking their job or losing income. While your hours may not be as long as your hours during the weekday, definitely provide some availability on Saturday and Sunday. Depending on your target audience and population density, you may be able to support a schedule of 8 am to 8 pm or 8 am to midnight, seven days a week. If you are not sure, increase your hours incrementally over time and follow your patient count. Ensure you are not losing money by having more hours.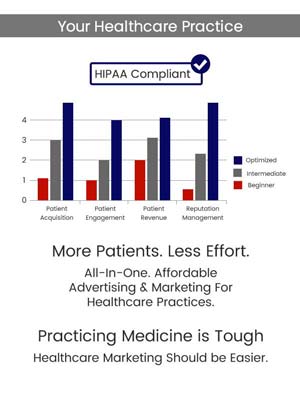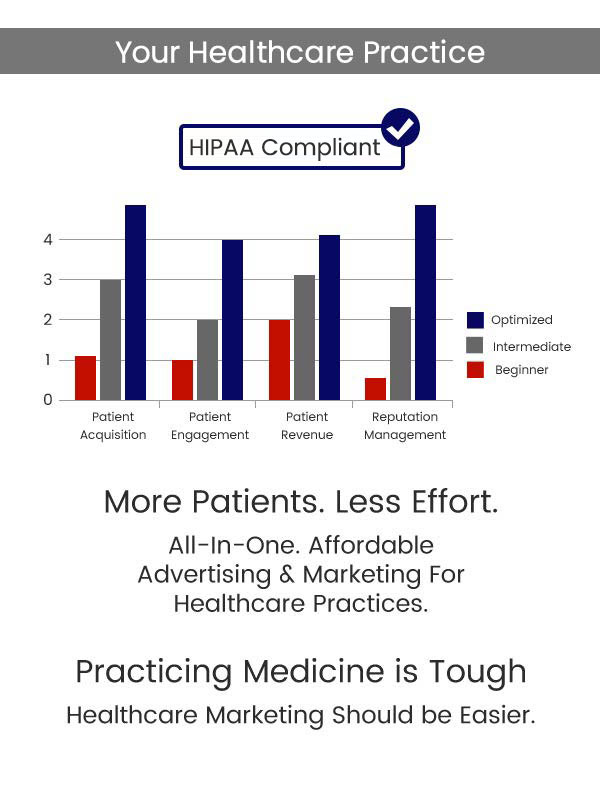 No 3. Ensure Your Listing On Online Maps Are Accurate
Getting listed online on maps and mapping apps is crucial to the success of an urgent care center. While many people use search engines to find healthcare solutions, many also use mapping apps, especially mobile phones. Ensuring your urgent care center is placed on this map as a searchable location will go a long way to get more patients through the door. Without a map location, potential patients may have trouble finding directions to your urgent care center, and it can impact your overall local SEO scores.
Fortunately, it is not too hard to get your urgent care center listed on an online map. The first step is creating a business listing on Google, Bing, Yelp, and Foursquare. These four directories are used to list businesses on the vast majority of maps and mapping apps. Google Business Listings go to Google maps. Bing and Yelp listings are pushed to Bing Maps and Apple Maps. Foursquare is often the choice of other, smaller third-party mapping apps out there to list businesses. If your urgent care center has been operating for some time, happy patients may have listed your business on there and left a review. Regardless, it would help if you either claimed or created a listing at each of these directories. This will give you access to your business listing and allow you to correct any mistakes. To get the most out of your map listing and to help your overall SEO, ensure the following data is the same on your urgent care website and each listing:
Name of your urgent care center
Phone number
Address (including any suite numbers or location within a larger complex)
Hours of operation
Website
Map pin location on the map (including placing a pin inside a location, like a mall, if that is where your center is located)
No 4. Make Online Registration Available To Urgent Care Patients
One of the most annoying aspects of getting healthcare at any facility is the paperwork someone has to fill out to see a doctor. This process often delays the time it takes to get the care someone needs. Additional delays can occur if staff misreads or mistypes information into the clinic's patient management system. Overall, using actual paper for paperwork can slow down the entire process of getting potential patients the care they need. If your urgent care center can offer an online and streamlined process, it can potentially give you an advantage over your competitors.
Giving patients the ability to register online and send information into an urgent care center dramatically speeds up their care process and reduces the likelihood of a mistake. However, this is not something as simple as having them send you an email with their information. This data is Protected Health Information (PHI), and therefore, HIPAA security standards must be applied. Patients can only submit their online information to an urgent care center if sent over a secure connection and stored on a HIPAA secured server. If these regulations are met, then you can take advantage of online registration.
Patients want convenience, to save time, and to get care as quickly as possible. If you can offer them a way to save 15 minutes of paperwork while a competitor can not, they may be more likely to pick your urgent care center over them. With online forms and information automatically uploaded to your patient management software, you also make your front desk staff more efficient. Not everyone will take advantage of this, but many will. Some urgent care centers have also installed kiosks that allow people to register without using pencil and paper. While this does not eliminate the "time" it takes to register, it will enable data to be uploaded directly without having the staff copy over information from paper forms.
No 5. Promote The Cost Effectiveness Of Urgent Care Centers
A part of the population still does not entirely understand what an Urgent Care Center is or does not immediately remember how many advantages there are to visiting one. As an urgent care center, promoting convenience and cost-effectiveness of a visit to this healthcare facility is a great way to boost your patient count. Showcasing the savings of time and money is a powerful way to lure potential patients to your healthcare facility.
While it may seem obvious, you often need to spell out the advantages of coming to an urgent care center. A detailed chart showing things you can treat at your clinic is often the best way to educate your target audience. Try to develop a chart with three columns. In the middle, list everything an urgent care center can treat patients for. On the left show things only a primary care facility can treat, like managing chronic diseases. On the right, show the reasons you would need to visit an emergency room, such as life-threatening bleeding or a spinal injury. Promoting this chart and having a web page dedicated to highlighting an urgent care center's advantages should be a top priority for your content pages.
No 6. Leverage Your Online Reputation To Bring In New Patients
As mentioned in a previous section, there are many advantages to getting a business listing claimed or created on Google and Yelp sites. In addition to getting a listing on maps, you also gain access to reviews. Here you can manage and respond to any feedback patients leave you. Hopefully, the majority will be positive, but you will receive a negative review now and again. Regardless of the nature of the feedback, respond to every one of them. If positive, thank them for their comments. If negative, engage with them to address their issue. A negative review may be because of a misunderstanding, an honest mistake on your end, or someone who was not going to be happy no matter what you did. Although you may not change that 1 star review to a 5 star, addressing it publicly will show potential patients that you take their feedback seriously.
Why are reviews critical? They are among the first things a potential patient will look at when considering your urgent care center for treatment. If you have too many negative reviews, you will have a hard time attracting new patients. If you have too few reviews, your competitors who have many times more will often lure those potential patients through their doors. It would be best if you used your online reputation to attract new patients by building a nice collection of positive reviews. How? Most of the time, all you have to do is ask. Unfortunately, those who have a negative experience are often more motivated to leave a review. However, if you ask a patient for some feedback, you will likely get it. Not everyone will, but if you ask every single patient that walks through the door, you will get a percentage of them. Any negative reviews you receive will be pushed down by positive reviews.
The key to getting positive reviews is to make it as easy as possible. The fewer clicks or steps it takes to leave a review, the more likely you can get one. Each step or click it takes, fewer and fewer people will see it out to the end. Many urgent care centers will email patients for feedback. However, this has proven to be less effective over the years. Urgent care centers have recently found a lot of success using text messages to send review requests to patients. Text messages have a very high open rate, and therefore you are more likely to get reviews. It is relatively easy to leave a quick, positive review from a mobile device. Consider it as a way to get reviews when figuring out how your review strategy.  
No 7. Improve the Search Engine Optimization (SEO) Rankings
When someone needs immediate medical care outside of their primary care doctor's hours, they will often begin their health search online. Unless they have a preferred urgent care center that they always go to, they will use a search engine to examine their treatment options. By now, many people know that an urgent care center will be cheaper and faster than going to an emergency room. Many will begin with search terms for urgent care centers or immediate care centers near them. If an urgent care center is within a reasonable distance of that person's physical location, it must appear in those search results.
An effective way to appear in those search results is to improve the Medical SEO (Search Engine Optimization). Improving SEO helps a search engine better understand the context of a website and how it relates to specific keywords. A search engine wants to provide its users with relevant, informative, useful, and actionable results. If an urgent care center can appear to be those things to a search engine, then there is a good chance its organic ranking will increase. Although a search engine will return millions of results within moments of a search, practically all users will only look at the first page of those results. A sizable amount will not look past the first 3 or 5 results. Appearing at the top of the 1st-page results is not easy, but it should be a goal of every urgent care center for their target keywords.
The insertion of those target keywords needs to occur throughout the entire urgent care website carefully. These keywords will be the most common search terms that potential patients will use when looking for urgent care centers. These keywords need to be sprinkled throughout the website and be relevant to the page they appear on. For example, keywords related to DOT Physicals should not be on the X-ray page and vice versa. Putting as many keywords as possible into a content page will also result in penalties from search engines and a reduction in organic reach. These keywords need to be monitored to ensure they produce reasonable conversion rates and are still relevant to the potential patients who are using them to find an urgent care center. New keywords may develop over time, and urgent care centers need to pounce on them before competitors do. 
No 8. Use Content Marketing to Promote Growth
Often working step in step with SEO work, content marketing is widely regarded as a cost-effective way to promote a business by improving its rankings in search engines. As mentioned before, a search engine wants to provide the best results to its users. A factor in determining how relevant and useful a website is in search results is the content on that site. The more robust content there is, the more likely someone will spend time on that site before returning to results. The time a site visitor spends on a website is another factor that impacts rankings. The more unique, useful, and informative content a site has, the more relevant it will look to a search engine. An urgent care center with an 800-word page talking about their pediatric urgent care services will look more authoritative than another urgent care center that spends 100 words on the topic. 
The key to content marketing is that a website needs to be updated gradually throughout the year. Making all the content changes at once can upend an urgent care center's organic rankings. It can cause a search engine to think that a website is brand new, hurting keyword rankings. Gradual changes throughout the year will show a search engine that the site is staying up to date, which is something search engines like to see. An urgent care website should always try to update, revise, or add content to its site. Savvy owners will record someone who reviewed the last time content pages were reviewed. Ideally, each page should be read word for word once or twice a year to ensure it still makes sense or is relevant. If a site does not need much improvement, consider adding a monthly blog to the site. This unique content will improve overall rankings and be used in other digital marketing campaigns.   
No 9. Deploy a Medical Engagement ChatBot
When a patient needs help accomplishing a task, like making an appointment or asking about the available services at an urgent care center, they often call or email the clinic. From there, it is left to the staff, usually at the front desk, to field these questions and answer them while handling all of their other duties. Many of these questions are often the same, but during times of high patient volume or over holidays, the response time to these questions can slow. The longer it takes for someone to get an answer from an urgent care center, the greater a chance it will be that the potential patient will look at another urgent care for services. A way to keep those potential patients engaged and convert them into appointments is to use a medical engagement chatbot.
A medical engagement chatbot is a program that lives on an urgent care's website and engages with website visitors. While it mimics human conversation, it can only help answer the questions and help with tasks programmed into it. Generally, these questions and answers and simple tasks are the most frequent ones the front desk staff encounter. These staff members are a great resource to ask what sort of questions should be programmed into it. For anything it can not answer or help with, a website visitor can leave the question and their contact info with the chatbot so it can be sent to a HIPPA secure dashboard to be answered later.
The overall goal of a medical engagement Chabot is to reduce the number of phone calls and messages to the front desk staff. That way, the team can then concentrate on more complicated issues, allowing patients to be served faster. Another great advantage of using a medical engagement chatbot on an urgent care website is that a chatbot always available. It can engage with website visitors after hours, over holidays, or when the front desk cannot answer any questions.
PatientGain.com's ChatBot App is a great addition to any medical website. 
No 10. How Can Reputation Management Help an Urgent Care Center Grow Its Business?
Something every new patient is going to look at before deciding to go to an urgent care center for the first time are its online reviews. The online reputation of an urgent care center is critical! A good reputation makes it very competitive among other urgent care centers. A bad reputation only makes acquiring new patients more difficult and expensive. Managing an urgent care center's online reputation should be a priority. 
The first step in managing online reputation is creating or claiming listings on the major review sites: Google, Yelp, and Facebook. While reviews can appear in other places, these are the three main sites most people look at. To claim profiles on Google or Yelp, verification is usually needed in the form of a postcard or a phone call. Once verified, an urgent care center can then manage its reputation. This management comes in two parts: Asking for reviews and responding to reviews.
Asking patients for reviews is one of the most effective ways to receive reviews for an urgent care center. The clinic must make it easy to leave a review with as few clicks as possible. Every additional click in the review leaving process, the more likely someone will abandon that process altogether. While there are several ways an urgent care center can ask for reviews, the two most effective ways continue to be via email or text. Text message review requests tend to convert more requests into reviews, but emails are the cheaper of the two. Some centers choose to do both to maximize their potential reviews.
The other part of reputation management is to respond to all reviews. If reviews are not responded to, a potential patient may think that an urgent care center does not care about feedback. For positive reviews, thank them for taking the time to leave feedback. Negative reviews must be treated more carefully. If possible, try to contact the patient first to see if their issue can be easily fixed. If so, there is a chance they may update their review with more positive feedback. If not, then a response can thank them for taking the time to speak with them about their experience. Never try to threaten legal action against a reviewer to change their review, and always be sure to maintain HIPAA compliance.
PatientGain.com has an effective reputation management system that many urgent care centers use effectively to build a collection of positive reviews.
No 11. How Can Online Patient Intake Forms Help an Urgent Care Center Grow?
Paperwork is the bane of not only patients but staff as well. Patients do not like sitting in a waiting room, spending 15 minutes filling out paperwork, and staff does not enjoy deciphering handwriting to enter it into a patient management system. Online digital patient intake forms can alleviate this problem with both people! Instead of coming to an urgent care center and filling out paperwork by hand, it can be done from home at their convenience. Even if they are already at the urgent care center, forms can be completed by using a smartphone in the waiting room instead of filling something out by hand. Either way, the information submitted over a secure connection will be uploaded into an urgent care center's patient management system.
While data will still need to be checked to ensure patients entered the right information into the correct fields, it will drastically cut down on mistakes caused by someone's terrible handwriting. It also takes some work off the table for the front desk staff to concentrate on more complicated problems. For patient intake forms to be effective, they need to be HIPAA compliant, and any information submitted through a website needs to be sent over a secure connection. The connection between these forms and a patient management system must also be secure. An Urgent Care Center is responsible for all data it receives, even if it did not ask specifically for a private health date from a patient.  
Online Patient Intake forms can also be a source of a marketing plan. Promoting how quick and easy it is for someone to register will connect with a lot of people who likely have spent hours filling out paperwork over and over again. A message promoting this feature to a potential patient will give an urgent care center an edge and help it grow! 
The experts at PatientGain.com have many clients who are operating urgent care centers. Over the years, we have refined the best ways to increase the patient count at these facilities and are ready to help you grow your business. Call our team today and let us show you how we've helped other urgent care centers grow. PatientGain.com is a proven healthcare marketing solution, includes apps, websites, SEO, HIPAA compliance and account management.