How To Promote Your Medical Practice – 8 Key Steps
Running any healthcare practice takes long hours and a multi-disciplinary approach. Running a buoyant and profitable Medical Care Clinic adds a whole new promotional dynamic to the mix. You must use technology and automation to get best ROI (Return On Investment)
Competing for patients is an everyday reality in healthcare and accessing a solution that not only works but also has key facility integration assets not only makes sense, it's essential given all the other priorities that are consuming your valuable time. There are 8 key strategies every practice should use.
Step 1. Get a Website – Ideally A Medical Marketing Website, Designed For Conversion and SEO
There is nothing more important than your website, your branding, your messaging and your online reputation.  This is one area you should never skimp. High quality website that loads fast, and has high quality content will also increase the conversions from the website.
The GOLD service includes an intelligent and HIPAA compliant  your own branded website with responsive design for both desktops and mobile devices, and comes with integrated conversion apps, and secure high-performance hosting. Choose from dozens of A/B tested designs to give your medical clinic the powerful and beautiful website it deserves. Website is setup for you. The website runs on PatientGain.com high performance servers using WordPress and custom Javascript software.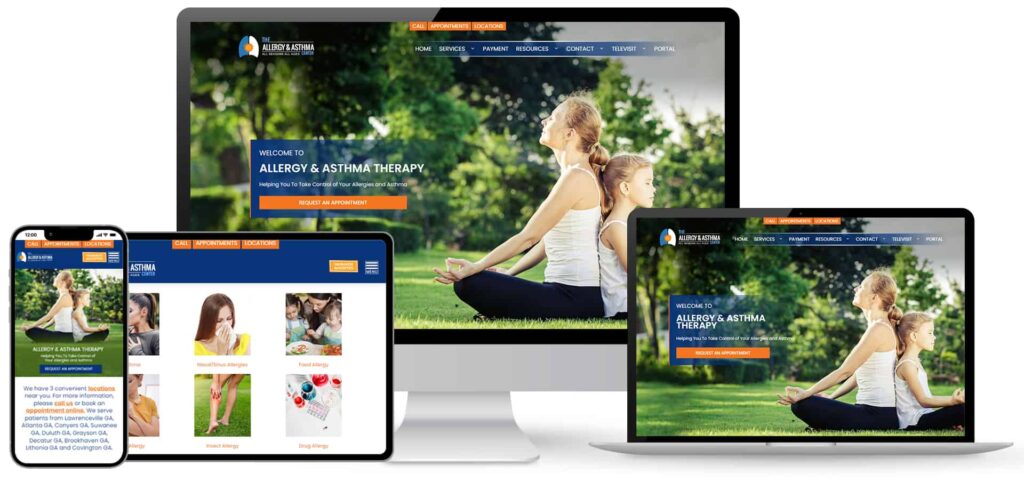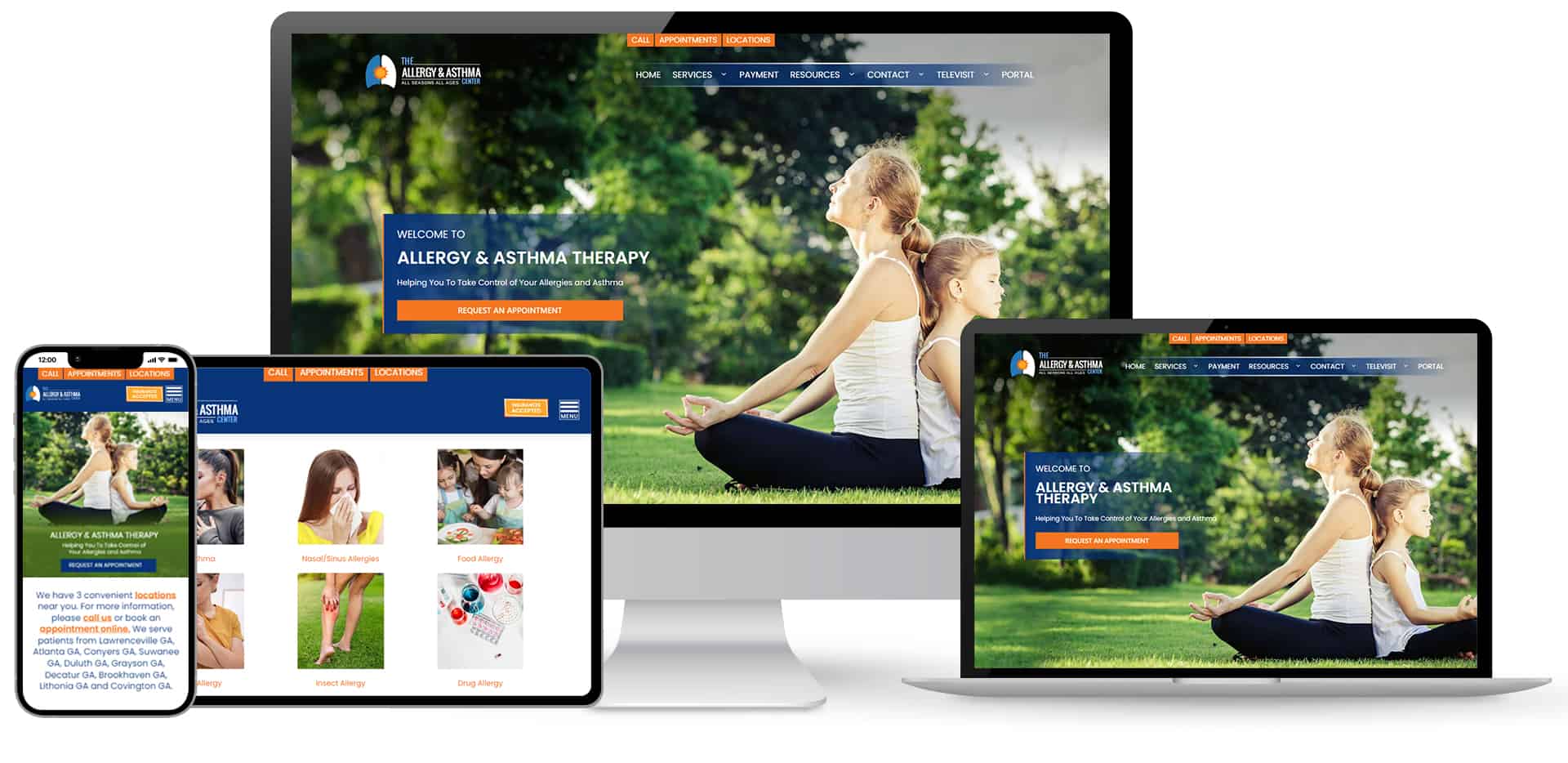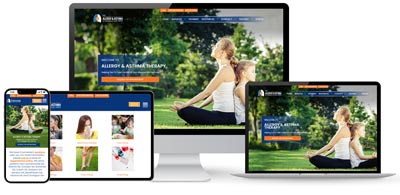 Step 2. Advertise Online – Follow 4 Pillars of Advertising
4 Pillars of online advertising for physicians – All 4 are important.
1. Local SEO – It is becoming increasingly important for your medical practice and clinic to show up on Google's Search Results in the Top-Area after the Google Ads. There are hundreds of directories out there. But the three most important ones for you are 1. Google My Business Listing 2. Facebook Business Listing 3. Yelp Business Listing. Your potential and existing patients are very likely to find your medical clinic and practice on these 3 areas.
2. Organic SEO – Content based, long term SEO is very important for your success. It is becoming more difficult and important for your medical practice and clinic to show up on Google's Search Results in the Top-Organic after the Google Ads. There are 9 Key Factors for high Organic SEO Rankings. Your potential and existing patients are searching for type of a practice and SERVICES you offer.
3. Google Advertising – All online medical advertising campaigns are NOT CREATED the same. Our campaigns have been optimized for the unique needs and business practices of the Healthcare Industry. Caffeinated Search, PayPerClick (PPC), Reviews Marketing, Facebook & Instagram, and Re-Marketing advertising campaigns all managed by AdWords Certified staff. PatientGain.com provides transparent pricing with no hidden advertising costs or fees. Start seeing results immediately.
4. Facebook Advertising – Thousands of medical clinics struggle every day to fill their calendars. Facebook advertising & marketing can be an effective approach for many medical practices. Let us walk you through 5 marketing strategies that work. These techniques and strategies have been proven to work for hundreds of clinics like yours.
Step 3. Social Media Presence and Engagement
There are hundreds of social media sites. The most important for physicians and healthcare providers are:
1. Facebook – Majority of your patients are here
2. Instagram – Some of your patients are here also
3. Google Posting – Excellent source to acquire new patients
4. Other secondary social media sites
5 Reasons Why Google Posts Increase Your SEO and Patient Acquisition
1. Your healthcare medical service is highlighted as a part of your search result on Google.
2. Content created for your medical specialty based on your services, is visible in addition to your SEO results.
3. Patients look at your post which has been localized for EACH location and EACH Call-To-Action (CTA).
4. Google Post Content has a clear Call-To-Action (CTA) to one of the following: 1) Book 2) Order 3) Shop 4) Learn More 5) Sign Up 6) Get Offer – This is very powerful and leads direct conversion. Facebook Posts are focused on Patient Engagement – whereas Google Posts are focused on direct ROI and direct action from a future or current patient.
5. Our data shows that Google posts contribute positively to SEO also. PatientGain highly recommends posting on Google Posts every day. Return On Investment (ROI) for healthcare medical practices is much higher who post useful, services based content on a regular basis.
Step 4. Reputation Management For Physicians and Medical Practices
Online Reputation Management can be a headache or a winning strategy for doctors & healthcare clinics. Only 28 percent of the time it is patient-physician related. There are 4 ways to acquire positive reviews from your patients.
4 Ways to Improve Online Reputation for Your Healthcare Practice
1. Email – 68% of your Emails are opened on a mobile device. Use Email medium to send the review request. Do not expect that every one who reads your Email will provide you a review. Your software must have intelligence built into the software.
2. Texting/SMS – Almost 96% of the SMS/Texts are delivered. But it does not mean they serve the purpose. Majority of your patients consider Texting/SMS as a personal communication, hence if you over-do this, you not likely to get good results and may be labeled as a spammer. So use with caution.
3. In-Lobby Apps – Using PatientGain's app allows you to avoid the Duplicate-IP-Address issues.
4. Facebook App – Use the people who "Like" you on Facebook to provide you with positive reviews on Google, Yelp, Facebook or any other site.
Step 5. Email Marketing For Physicians and Medical Practices
Email Marketing is a vital for clinics and doctors, as it helps you promote your healthcare brand, engage with your patients, and even re-activate past patients. To run effective campaigns, your clinic needs to have a clean data, and a targeted list of patients that you're marketing to.
Manually managing your contacts is a time consuming process, and many clinics simply don't have the time needed to ensure that their campaigns are being sent to clean contact lists. PatientGain.com's Automated Data Cleansing can help your clinic maintain a good reputation by automatically identifying and removing inaccurate or problematic contacts from your email campaigns.
Step 6. Use the EMR Connector to Extract Patient Information From Your EMR
Easily connect your EMR with PatientGain's Medical Marketing platform. EMR connector is no-cost software with the GOLD Package. Business Associate Agreement (BAA) is included.
Your Patients Are Online. They Are on Facebook, Google, Mobile, Email, Blogs and Your Website! Use PatientGain.com's Apps to Push Content to All Mediums.
Step 7. Take Advantage of Mobile Marketing Apps
Review of 162 online campaigns reveals that 65 to 88 percent of the patients are searching for medical services on a mobile device. Exactly the same test revealed that this number was 54 percent 12 months ago. PatientGain.com predicts that this number will be close to 90 percent in the next few years.
It is no secret that more and more users ( patients and clients ) of your medical clinic are using the mobile devices to find your clinic and once they are your customer, they use the same device to interact and engage with you. In fact somewhere between 65% to 88% of your potential and existing patients/clients are doing so.
Patient engagement and patient acquisition is moving to mobile. PatientGain.com's platform is designed so that you can easily take advantage of this trend.
Step 8. Content is the King – Medical Marketing Using Content Wins
Medical Marketing Platform from PatientGain.com creates new content for your clinic to send out each month, sets up your campaigns, and automates your email and content marketing strategies.
Many doctors and clinic owners have trouble keeping their patients engaged with their clinics, and as a result they struggle with their patient retention. Clinics that utilize content marketing to keep in touch with patients are able to both increase the number of times that patients come to their clinic, and increase the long term value of that patient. Keeping in touch with your past patients, or prospective patients, normally requires a lot of time and effort in outreach from your staff, but with PatientGain.com your patient engagement has never been easier.