ENT (Ear-Nose-Throat) Expert Marketing & Advertising Services $699/mon
What is the Cost of Ear Nose and Throat (ENT) Medical Marketing Services? Typical Pricing is $699/mon Using PatientGain GOLD Expert Marketing Services. There are over 13,000 Otolaryngologists in the United States. To stay competitive with other doctors and colleagues, they need a refined medical marketing plan to help them attract patients and grow. Below are some digital marketing strategies that can help.
Otolaryngology is an area of medicine that many people may not immediately know much about but is an area that is critical to the health of many people. In fact, 27 million patients see an otolaryngologist every year. Doctors focusing on otolaryngology specialize in treating issues with the ears, nose, and throat. These doctors are often called "Ear, Nose, and Throat Doctors" or "ENT Doctors" for short. Studies of the ear, nose, and throat began in the 19th century as early medicine realized that they were all interconnected in the neck and head. This specialty developed as doctors developed ways to treat problems in the neck and head areas. Otolaryngology is the oldest medical specialty in the United States of America. American Academy of Otolaryngology–Head and Neck Surgery (AAO-HNS) is one of the world's largest organizations representing specialists who treat the ears, nose, throat, and related structures of the head and neck. The Academy represents approximately 12,000 otolaryngologist—head and neck surgeons who diagnose and treat disorders of those areas.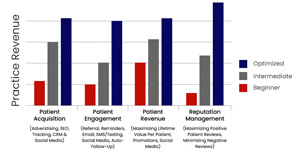 What areas and things do Otolaryngologists treat?
Ear: Patients with issues with their ears and hearing will often see this doctor. They can treat hearing loss, nerve pain (such as facial or cranial), ear noise (tinnitus), and help manage congenital disorders in the inner and outer ear.
Nose: The nasal cavity and sinuses are one of the most commonly treated areas by an Otolaryngologist. They will diagnose, treat, and manage polyps, smell disorders, allergies, sinusitis, and nasal obstruction from a deviated septum. Many will also perform rhinoplasty surgery to correct or change the appearance of a nose.
Throat – Doctors in this area of medicine specialize in managing a throat disease. This can include the voice box and the larynx, which impact speech. They will also help with swallowing disorders that affect the esophagus or upper aero-digestive tract.
Head and Neck – In this area of the body, a provider will help treat infectious diseases. These can include facial trauma and deformities and can perform reconstructive cosmetic surgery. Otolaryngologists can also treat tumors, both cancerous (malignant) and benign.
Medical Marketing Plan for ENT Practices
How can search engine optimization help an Otolaryngology / ENT medical practice?
Many people will begin their journey to find a doctor by searching online with a search engine. Typically, a search engine will return billions of results on billions of pages. Despite that, most people will only look at the first page of organic results. If the website of an otolaryngology practice is not on the first page of results, they might as well be invisible to their target audience. Search Engine Optimization, known as SEO, can help improve the organic ranking of an otolaryngology website over time.
When raising the organic ranking of an otolaryngology website, a practice must first determine its target keywords. These keywords will be the words their target audience uses when searching for a practice. It is important to remember that a potential patient may not know the name of the kind of doctor they need or the name of the ailment they are suffering from. So, target keywords should include those and words describing symptoms they are suffering from. These keywords must be spread out on relevant pages on an otolaryngologist's website. For example, keywords related to swallowing disorders should not be placed on pages about hearing disorders. A practice should also not try to stuff as many keywords as possible on every page. "Keyword stuffing" will get a website flagged by a search engine and hurt overall organic results.
Finally, when selecting target SEO keywords, a practice must use both long-tail and short-tail keywords. Long-tail keywords are four words or more, have higher conversions, drive less traffic, and focuses focus on narrow or specific topics. Long-tail keywords are also beginning to play a more prominent role in voice search, as people often use phrases that are four words or longer when they use voice search on a smart speaker or personal digital assistant. Short-tail keywords are three words or less, have lower conversion rates, drive higher traffic, and focus on broad topics. Both types of keywords working together can help produce significant SEO improvements over time.
How can content marketing help an otolaryngology practice get more patients?
If there is one thing that all search engines love to see, it is content. The more content a website has, the more important, authoritative, and relevant it will look to a search engine. The more content a website has will also lead to a longer amount of time a site visitor will spend on it. For example, a site visitor will spend far more time on a page that has 1,000 words than a page with only 200 words. Time on site is an essential factor that helps determine overall organic rankings. With that said, adding content just to add content to make a page longer will not improve rankings. Any new content added to make a page needs to be relevant to that page.
Another aspect of content marketing is that practices that use this strategy effectively will see their website updated continually throughout the year. Updating a website all at once with new content can hurt overall organic rankings. A search engine may initially think it is an entirely new website, hurting overall organic rankings. Little parts of an otolaryngology practices website should be updated throughout the year. A practice should try updating, adding, revising, or clarifying parts of their websites every month. A search engine will see a site as being more authoritative and relevant if it constantly updates itself throughout the year.
Finally, the pages of an otolaryngology practice should be reviewed at least once a year. A practice should create a spreadsheet listing of every page on its website and the last time someone checked it. Every page should be read over by a person at least once a year, even the less important pages. Past grammar mistakes can be caught, or fixes can be made if something needs to be cleared up. This allows a website to fully benefit from content marketing, which often works hand in hand with search engine optimization.
How can a medical engagement chatbot help an otolaryngology practice get more patients?
No matter how well-written an otolaryngologist website is, some current and potential patients will likely have questions. When they do, they will contact the practice, and the front desk staff will have to assist them. While they are excellent at their jobs, they may not always be available. There could be high patient volume and staff shortages, or it could be in the middle of the night when the practice is closed. The longer it takes for a patient to get the answer they are looking for, the more likely they are to go back to the search results and look for another provider. A medical engagement Chabot can help capture those patients and turn them into conversions.
A medical engagement chatbot is an excellent addition to any website. It is a program that mimics human conversation and is preprogrammed with various questions and answers. It can not create unique answers or hold a random conversation with someone. The questions and answers programmed into a medical engagement chatbot should be the most common questions the front desk staff gets daily. Asking them to create a list of questions and answers is often the first step in creating a great list to program into a medical engagement chatbot. A chatbot will take the contact information and question from a site visitor if they ask a question that is not programmed into it. This information will be stored on a HIPAA-compliant dashboard until a staff member can handle it.
Finally, a chatbot is advantageous to an otolaryngology clinic because it is always available. It is available in the middle of the night or on holidays when a practice might be closed, and it is available on days when no one is available to answer the phone. A chatbot can also be easily updated with new questions and answers. For example, chatbots were often the first to be updated when health protocols were changing and being updated at the start of the COVID-19 pandemic.
Overall, the quicker patients get the answer they are looking for, the faster they will make an appointment.
How can two-way texting help an otolaryngology practice get more patients?
Another great way to communicate with a practice is by using text messages. 50% of adults aged 18 to 24 say a text message is as meaningful as a phone call. Many people would rather text their friends, families, and other businesses than call them on the phone. However, unlike other non-medical businesses, otolaryngologists need to ensure they follow HIPAA regulations. Having patients text the phone of a doctor or a phone sitting on the front desk of a practice is not HIPAA compliant. While the transmission of the text is generally considered secure, there is no way to track who accesses the phone, how that data is used, if that data is moved, and it can not be audited. However, there is still a way texting can be used in this setting.
Instead of patient texts being sent to a phone, they are sent to a HIPAA-secured dashboard. From there, an assigned staff member can address patients' questions or issues and assist them. Who accesses the data, what is texted back, and if data is moved are all tracked and can be audited to satisfy HIPAA requirements. Text messages have a high open rate and conversion rate, meaning replies to patient questions are very likely to be read and not missed, which often happens in email communications.
Staff members assigned to address questions texted to a practice should also keep HIPAA regulations in mind. They do not know how secure the phone is where they send texts to, so they should not reveal any personal health information in replies, such as test results or diagnosis. Often, answering simple questions or assisting a patient in finding the information they are looking for is all that is needed. 2-way texting between patients and practices is a great way to grow a patient count of a practice.
Are there any offline or traditional marketing methods that can still be effective for an otolaryngology practice?
Digital advertising has, in large part, replaced traditional marketing strategies for many healthcare practices. However, direct mail marketing can still be used effectively if deployed correctly. Unlike other traditional marketing strategies, like advertising on TV, on radio, or in newspapers, there is a degree of targeting available with direct mail marketing. An otolaryngology practice can determine precisely where their marketing materials go, allowing them to target households, neighborhoods, and other communities. Many direct mail marketing campaigns have a digital component, letting current or potential patients learn more information or some discount or special to encourage them to make appointments
Tracking the effectiveness of direct mail marketing campaigns can be tricky. Many practices will include a unique link or QR code that can be tracked when people visit it or count how many discount codes are used by patients. Other practices will see if there is an increase in direct URL traffic or any specific keywords featured on the marketing mailer. While more difficult than digital campaigns, tracking is critical to assess effectiveness.
Although mail volume has fallen over the years, anything sent through the mail will still need to compete with other mail pieces. A practice should experiment with the sizes, color, and even paper texture of a mailer to get the attention of the person checking the mail. The goal is for the advertising piece to end up on a refrigerator, not in the recycling bin. Direct mail marketing campaigns can have open rates close to 90% if designed well. Finally, anything sent through the mail should have the following on it:
The name of the otolaryngology practice
Address, including any office or suite numbers
Hours of operation
Website URL
Phone Number (For phone tracking purposes)
Call to action.
The United States Postal Service also offers a variety of online tools, so businesses have an easier time engaging in direct mail marketing. They also offer discounts in some cases if specific presorting and volume benchmarks are met.
The experts at PatientGain.com are available to help you create a high-performance healthcare website for your otolaryngology practice. Contact us today, and let us show you what we have done for other practices across the country!