Healthcare Digital Marketing Blog Posts
Every Month 2 Blog Posts Are Are Created for Your Medical Services. Simply Click on "approve" and Blog Posts Are Added to Your Medical Website for Optimal Patient Engagement.
Purpose of the blog posts to create interest and engage patients. The blog posts are created for your Email marketing and patient engagement. This applies to both existing and new potential patients. However, if you want to build your SEO presence, unique, non-copied content of your website is the main driver, consider adding SEO service, listed here. Read more about SEO for doctors and how PatientGain's content creation based on top conversion keywords and unique and high quality pages attract search engines and improve your SEO rankings.
There are 3 key important areas you want to promote, 1) Your services 2) Your brand, location, name 3) Your providers, doctors and medical staff. These blog posts focus on your medical services.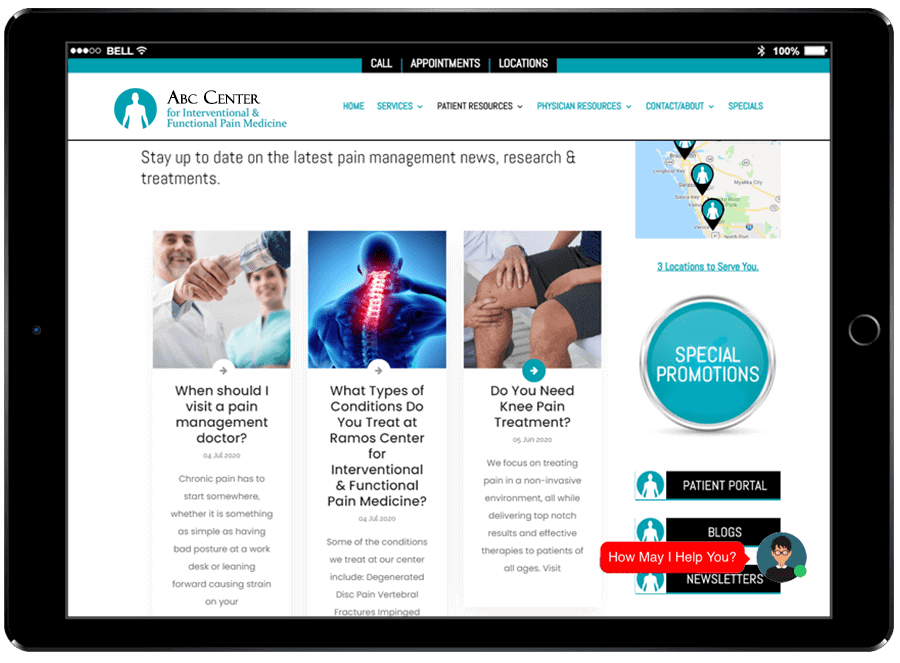 PatientGain has a huge database of services for your medical practice. Medical services blog posts are designed so patients can find good, useful information on your website, and engage with you. Every month, we add 2 blog posts for your medical practice.