Social Media Posting for Dentists & Medical Practices
Starting From $399/mon
Social Media Content Boost Bundle
1. 3 Instagram Posts Per Week
2. 3 Facebook Posts Per Week
3. 3 Google Posts Per Week
4. 1 Custom Image Creations Per Month
5. 2 Email Campaigns Per Month
Understanding how top medical practices are using the social media is the first step. What type of effort and money should you spend on your social media strategy? should you hire someone to "post" for you? These are common questions we are asked on a daily basis from our healthcare professional customers.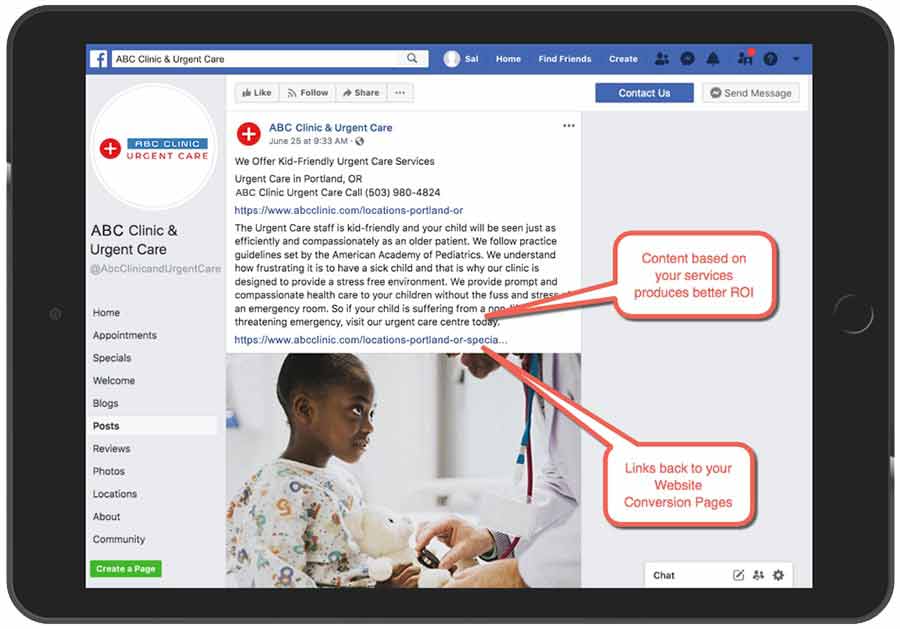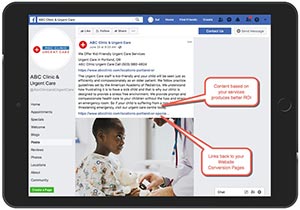 Social Media is Becoming More Important For Dentists & Medical Practice
As social media and specifically Facebook becomes more important for users all over the world, healthcare medical practices need to do more on Facebook. How do you stand out from thousands of other businesses who are advertising and working to get the attention and "Likes" of targeted users? The first step in answering this question is to look at the leaders in your space and your industry to see what they are doing on Social Media, and more specifically, on Facebook.
Your social media strategy should start with Facebook. Other sites, like Google-Posts, Instagram, Pinterest, LinkedIn, YouTube are all important. However majority of the conversion from social media is happening on Facebook and for some practices like MedSpas on Instagram. We are also seeing very good results from Google Posts. In Fact we are seeing better conversion from Google Posts than Facebook Posts.
PatientGain.com's Facebook apps platform provides you with a competitive advantage. Here 4 major ways to get more "eyes" on the social media. More people should "follow", "friend" & "like" you on different social media platforms.Starting with Facebook is recommended, as majority of of your patients are on Facebook, compared to other platforms. Also note that most people who spend a good amount of time on Social Media have more time than money, so generally leads generated from social media have less quality. Out of 4 steps below, the quickest ROI is from running a professional, targeted and branded Facebook or Instagram campaign. The cost of the campaign depends on your desired results and your competition.
Using your time, skill and content, add content to your Facebook business page and Google Posts. If you are on Instagram, add more visual content.
Using your offline marketing, mention the Facebook business page address – For example if you have a print campaign, add your Facebook business page address
Run ads on Facebook to promote your services, your events and you can even "boost" your posts.
Run ads on Instagram to promote your services – Post at least 2 times a week on Instagram content based on your services.
Post on Facebook, Instagram and Google with content related to your services. Services based posts get better ROI
All of these steps build your "Engagement on Social Media". This takes time and a LOT OF EFFORT and MONEY. It would be naive to think otherwise. There are hundreds of your competitors who are trying to do the same thing. This effort, money and time is same as building your SEO for Google search engine. It takes longer on Social Media, due to nature of social media.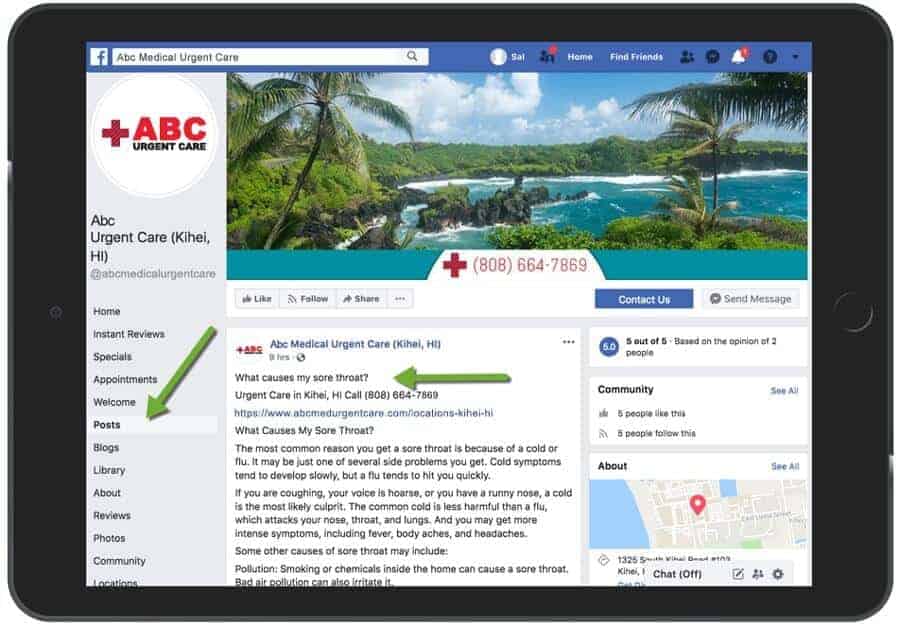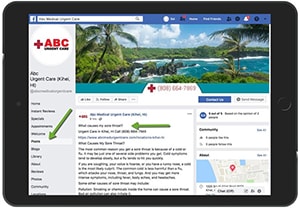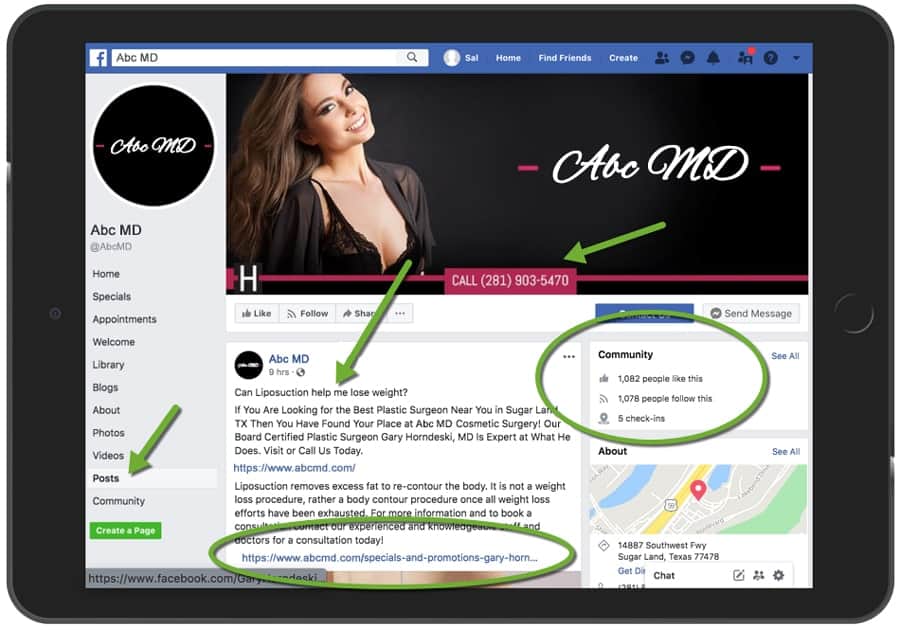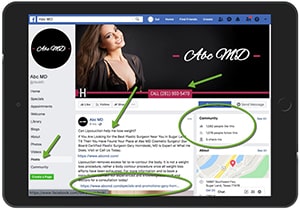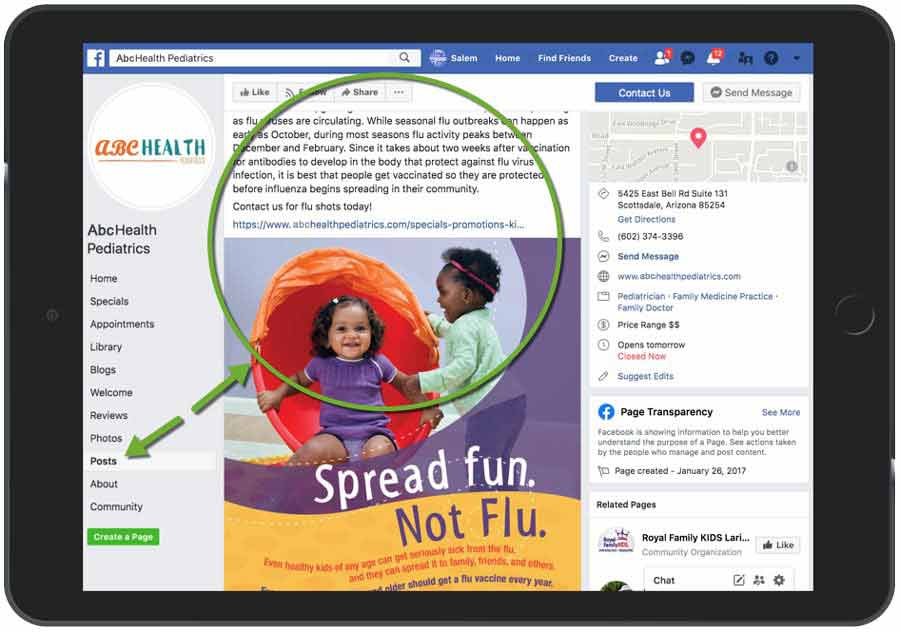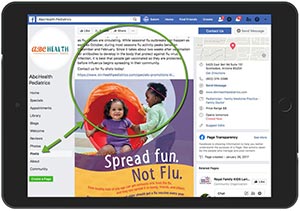 Social Media Posting for Dentists & Medical Practices
Starting From $399/mon