HIPAA Compliant Website Builder & Developer
How To Become HIPAA Compliant – Medical Websites for Doctors. Is My Website HIPAA Compliant?
As a medical provider or a healthcare office manager, or an administrator, you have several options.
1) Using many tools and apps available, you can embark on the trial and error journey to build your own medical, dental, healthcare focused HIPAA compliant website. Pros : 1) Personal satisfaction 2) Low cost Cons : 1) Wasted time, effort 2) Results are likely to be sub-optimal 3) May not be HIPAA compliant
2) Hire a freelancer to provide basic components of a nice looking medical, dental, healthcare website. Next you will need to worry about HIPAA compliance, or lack thereof. Pros : 1) Low cost Cons : 1) Incomplete medical marketing strategy 2) Results are likely to be sub-optimal 3) May not be HIPAA compliant
3) Hire a professional medical marketing company. These companies are professionals and they only focus on medical, dental, healthcare websites. Once the website is completed, you will need to make sure that BAA is issued and HIPAA compliance is covered. You will still need additional apps to complete your marketing strategy. Pros : 1) Website will look professional 2) will probably will have SEO 3) will probably will have excellent conversion 4) Support is provided when need it the most Cons : 1) Cost is usually $3500 to $6000 for setup of a professional healthcare website 2) Monthly maintenance and support is extra cost 3) Apps are not included 4) Conversion tracking software are not included, like CRM 5) May not be HIPAA compliant. 6) May not be A/B tested 7) Social media, Email marketing, SMS/Texting is usually extra cost.
4) Use PatientGain's GOLD monthly service. There are no upfront costs.  Gold service is fully integrated new patient marketing solution with google SEO optimized website. Costs $699/mon – $1199/mon with superior customer happiness. Used by hundreds of dental and medical practices in usa & canada.  Conversion & SEO focused A/B tested website, quality content, your custom branding, apps, social media, email marketing, texting/sms, awesome customer service, hipaa compliant crm & modern features included in the gold service. Medical marketing apps and algorithms from PatientGain leverage machine learning, data mining and artificial intelligence to score conversion rates of your leads. This enables us to add useful, valuable content to your medical website.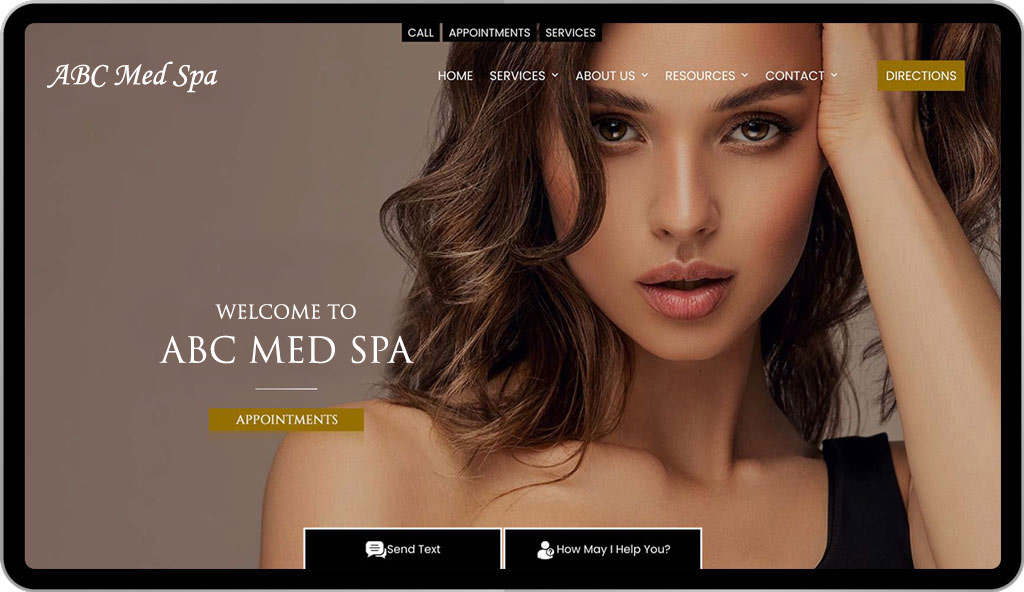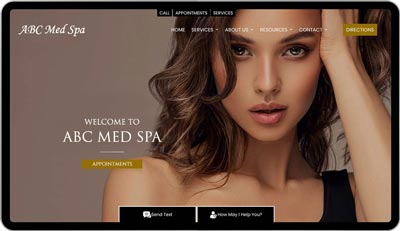 PatientGain.com can provide your clinic or practice with a HIPAA compliant healthcare medical website, with responsive design. Check our pricing here.
The website can be acquired on a subscription model –

GOLD service

. This service includes HIPAA compliance, and 20+ Apps included with the website. Second option is build a custom website for you. The pricing is located here.
With PatientGain's GOLD service, your clinic gets a responsive medical website designed for patient conversion, worth over $4000 to $10,000 in value, at no additional cost. However we can also create or make your existing website a HIPAA compliant also.
PatientGain.com's Healthcare platform not only improves your clinic's patient acquisition and engagement with intelligent apps, but also ensures your clinic's web presence is professional and effective. Although the power of PatientGain.com's solutions comes from our software powering your online marketing strategies, we also improve the cornerstone of your clinic's online strategy: your website. Any patient PHI information sent from your website should be considered carefully.
If you are hosting your medical website with an ordinary hosting company that does not provide you with a BAA, then you should go through these steps. These are just some basic guidelines and not designed to be conclusive HIPAA compliance.
By a "basic" website, we mean one that is setup at any web hosting provider (e.g. GoDaddy) and written using off the shelf software or by someone without training in website security best practices:
Check No 1: Is your communication sent using encryption? If you have a simple Email address on your website that sends Emails to Your_name@Website.com, this information is not encrypted or stored with restricted access. If your answer is a NO, this is a FAIL.
Check No 2: Is your clinic's online Protected Health Information (PHI) stored in a secure area, which is backed up and available upon request. If your answer is a NO, this is a FAIL.
Check No 3: Is your clinic's stored data time-stamped so integrity of the data can be verified? This requires some type of system in your website or database software that can verify that PHI information was received at certain time, date, and was stored securely, without tampering. If your answer is a NO, this is a FAIL.
Check No 4: Is your clinic's PHI accessible only by designated staff members? If you have multiple staff members using the same logins to check patient information, patient messages, patient Emails, patient appointment requests, your PHI access is not being restricted properly. If your answer is a NO, this is a FAIL.
There are additional checks that we will be happy to assist with.
PatientGain.com customers can request a Business Associate Agreement (BAA) before using PatientGain.com services that handle PHI. PatientGain.com offers a BAA covering selected PatientGain.com apps. Our customers are responsible for determining whether they are subject to HIPAA requirements and whether they use or intend to use PatientGain.com Apps in connection with their PHI. Customers who have not entered into a BAA with PatientGain.com must NOT use PatientGain.com services in connection with PHI. Details of HIPAA rules and safeguards can be found here. http://www.hhs.gov/ocr/privacy/
PatientGain.com websites and data stores run on secure high performance servers located in the USA. All PHI information is stored in compliance with HIPAA guidelines. Contact us for more details.
If you have a medical website and potential patients or existing patients communicate with you using the website to call you, send Emails or send forms, you are likely receiving patient information that may include PHI.
If you have been audited for a HIPAA violation, you may be asked to provide a Business Associate Agreements (BAA) from all vendors, including your website provider, who may have transported, viewed, stored, or handled PHI. As a clinic business owner it is your responsibility to address BAA requirements from all providers of services to your medical practice.
PatientGain.com provides BAA for its customers. In order to understand what is covered, let's review four major areas of HIPAA regulations and some definitions.
What is a Covered Entity: In HIPAA legal language, a Covered Entity is the medical practice providing services to patients. This would mean your clinic or medical facility.
What is a Business Associate: A Business Associate is a service provider or vendor that provides services, technology, websites, software, etc. to the Covered Entity.
What is a Business Associate Agreement (BAA): A BAA is a legal document provided to your clinic, that states in detail that the Business Associate has taken necessary steps, in accordance with HIPAA regulations, to provide security and other measures to protect PHI.
It is important to note that Covered Entities and their Business Associates need to protect the privacy and security of Protected Health Information (PHI). But, it gets more complicated when you start to put together a to-do list. Covered entities are required to apply the appropriate administrative, technical, and physical safeguards to protect the privacy of protected health information. This applies to all forms of protected health information. As such, covered entities are not permitted to abandon PHI or dispose of such information so that it would be accessible to the public or unauthorized individuals. Covered Entities are required to train their workforce on the proper disposal of PHI. It is important to note that under federal standards, the "workforce" includes volunteers. Covered entities should also determine what steps are required to dispose of Protected Health Information while complying with HIPAA Privacy and Security Rules.
There are four key rules:
1. HIPAA Privacy Rule
2. HIPAA Security Rule
3. HIPAA Enforcement Rule
4. HIPAA Breach Notification Rule
As far as action items are concerned, you need to follow the HIPAA Privacy Rule and the HIPAA Security Rule. You also need to provide notification following a breach of unsecured protected health information according to the Breach Notification Rule. This article is not a definitive list of what is required for HIPAA compliance, you should assign a Privacy Officer to review each rule in its entirety. This article is intended to point you in the right direction. PatientGain.com will provide BAA for your clinic, if requested.
PatientGain.com apps for healthcare clinics save the PHI information in secure servers that meet HIPAA guidelines.