Zero-Click SEO for Doctors & Medical Practice Websites
As a medical practice, you strive hard to have your website rank high for your top keywords. The vast majority of people searching online for health care services will not look past the first page of results, and a healthy percentage doesn't even look past the top three results. So, with that in mind, your marketing efforts are striving hard to be the first, second, or third result in a search. But are you trying to be even higher than that? What's higher than position one, two, or three? Position zero. Is your website optimized for zero-click searches?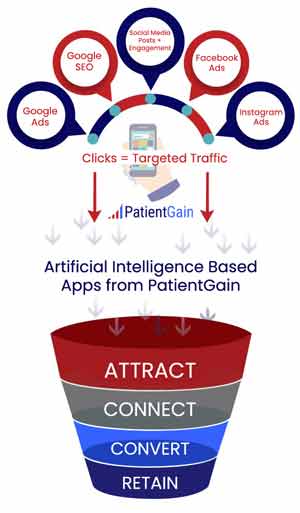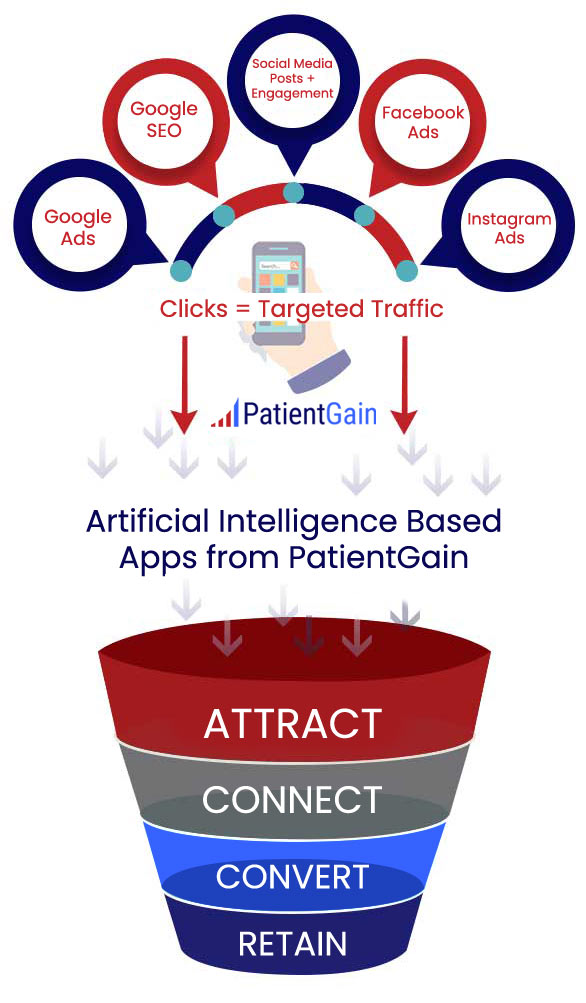 What is a Zero Click Search?
Position Zero is when your website is a Google Featured Snippet and is considered to be the most desirable spot in Google's SERPs. Featured snippets can sometimes be referred to as the "Answer Box" as often this information is presented as an answer to a search question. These results are taking content directly from your website and presents it as an "answer" or featured result to a search query.
So why are these results called "Zero Click?" Not only are they in the "zero position" but quite frequently, they result in no clicks. A search engine wants to provide the most relevant information to a user. If someone is asking, "What is a dentist?" Google will present to them a simple paragraph describing this person, that might be more than enough to satisfy a user. Zero Click searches are more common on mobile devices and are very common in voice searches. Since voice search is becoming more and more important, optimizing your website to be in the Zero Position for this search result is vital. Often with voice searches, a user will not review additional results but just listen to the first thing a search engine spits back to the user.
What are some frequent searches that present zero-click search results?
Not all search queries result in zero-click search results. Searches that ask for information that could be found in a database commonly produces these results. If you searched for dates of events, time or time zones of areas, names of products, ages of public features, or currency conversions, you are likely to get this result. This information is more or less uniformly agreed to, and therefore Google can present an accurate answer immediately. Universally accepted knowledge also extends to the definition or descriptions of words. Finally, asking for directions or listing specific types of businesses near you will present you with a Zero-Click search result in the form of a Google Map pack, listing the top 3 nearby results.
On desktop computers, over 1/3 of users never click on the search results. This number doubles when you look at users on mobile devices. You may have already realized this, but this may play havoc with your click-through rate (CTR) metric. If you achieve a Zero-Position with a keyword and your website is providing an answer that requires no further clicks, how do you track that? The best way is to track clicks per search, also known as CPS. CPS shows you the average number of clicks for all searches. This metric will better help you understand how well your website is doing with a keyword that has achieved a zero position.
How can I have my medical practice's website optimized to appear in featured snippets?
First thing first: you need to improve your overall rankings. Usually, the website ranked #1 for a search result is going to provide the content for a featured snippet. You'll need high-quality content for the keywords you are targeting and slowly build your organic rankings until you get into that top position.
To have your website be selected for a featured snippet, keep in mind what is often chosen to be a featured snippet:
Definitions
Directions
Data
If you can write high-quality content for a keyword search that is in one of these three categories, you increase your chances of earning a zero-position search result and zero-click searches. You want your content to provide search engine users with short, precise, and accurate answers to relevant questions. There is only so much room in a featured snippet to display a result, try to limit your "answer" to a question to be about 50 words.
Often the best content that provides a zero-click search result for a medical practice should be content that answers questions. Content that can be neatly used as an answer to "what is" searches from users stand the best chance to becoming a featured snippet.
What are some things I can do to my website to increase the chances of something becoming a featured snippet for a zero-click search result?
One of the most important things you can do is tell Google what you think is your most important data. Mark up your content using structured data or schema. This will not automatically boost your rankings, but it will make your website easier to read by Google's search algorithms, giving you a better chance to increase your search rankings. Marking up your website isn't just limited to written content. Make sure all of your images have an "alt tag" attached to it describing the picture. This will help Google, which at the moment isn't great at "reading" images to figure out what your image is displaying.
Which keywords should I focus on to try to obtain zero-click search results?
While everyone wants to be number one with every single keyword, you know which keywords perform well and which ones do not. Keywords that have a high click-through rate should be the keywords you initially concentrate on for your Zero Click SEO. These keywords are already clearly popular and effective. It will be easier to optimize these keywords for Zero Clicks than it would be underperforming keywords. For keywords that you want to rank higher, work on getting them in the top three before focusing your efforts on featured snippets.
Zero Click SEO for your medical practice will become increasingly more important as mobile and voice search becomes more and more critical. Optimizing your content now and focusing on your most active keywords will help you achieve dominance in this area over your competitors. Start today by identifying content that would serve as great answers to searches related to your medical practice.