Social Media Campaign Example For Med Spas & Wellness Practice
Key steps for marketing your medical spa & wellness practice on Social Media. These steps are designed to guide you to build your own presence and campaign for your medical spa on Social Media
Step 1 : What are you main objectives?
Define your objectives. Some practices think that posting on social media will cause hundreds of clients contacting you for your services. There are 4 main objectives 1) Brand awareness 2) Community presence 3) Generate interest and leads 4) Drive new sales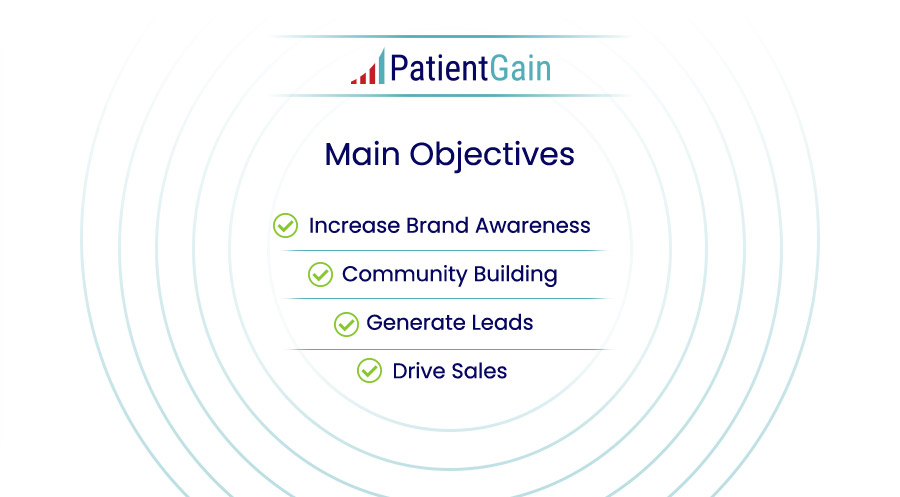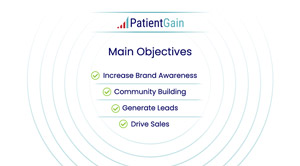 Step 2. Social media marketing objectives & data about Instagram & Facebook for your medical spa & wellness practice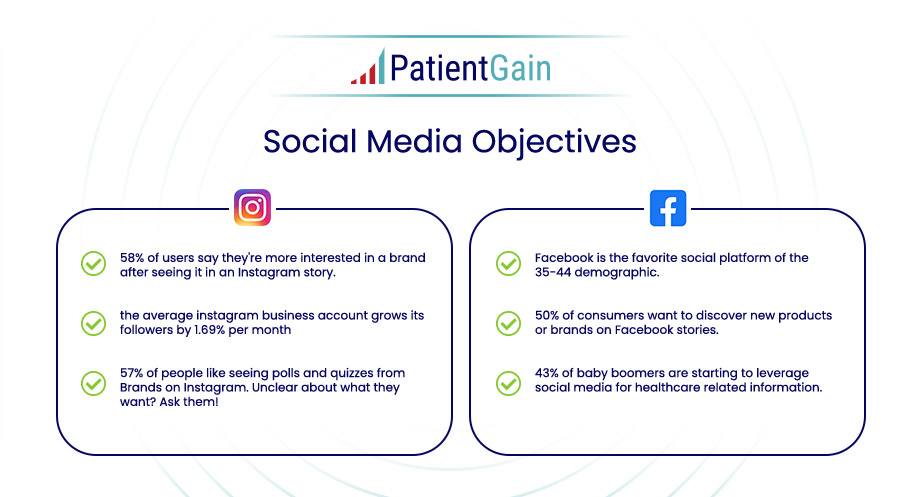 Step 3. Social media marketing campaign overview for your medical spa & wellness practice. There 4 important elements: 1) Text with information about your services, procedures 2) Before and after pictures 3) Infographics 4) Videos of example treatments
x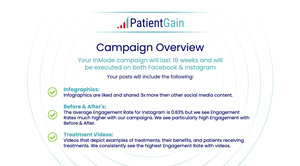 Step 4. Social media marketing campaign and content calendar. Posts, infographics, images and videos should be planned for each week and each month. Adding the calendar will keep you organized.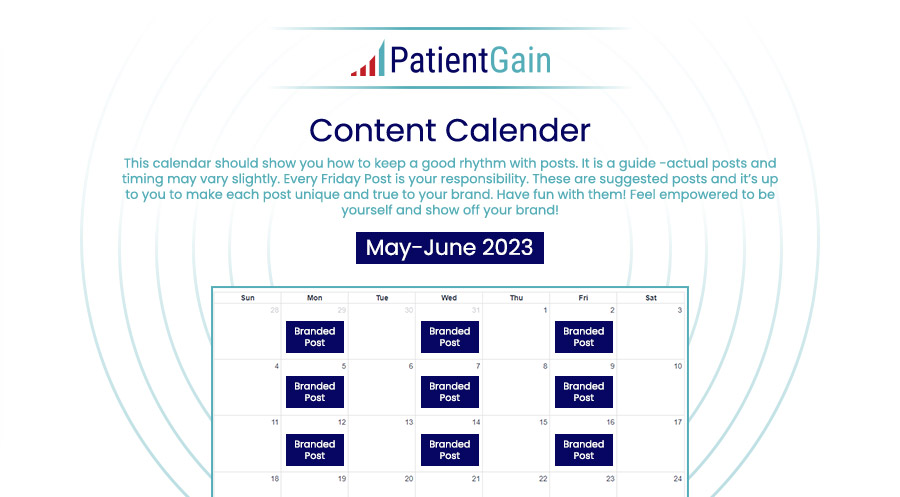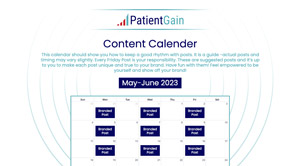 Example of a social media post for your medical spa & wellness practice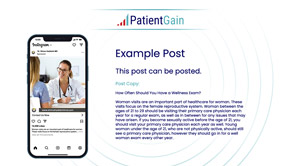 Social media marketing campaign should post at-least 3 times a week. Useful information about your services and in Q&A format will give you the best results.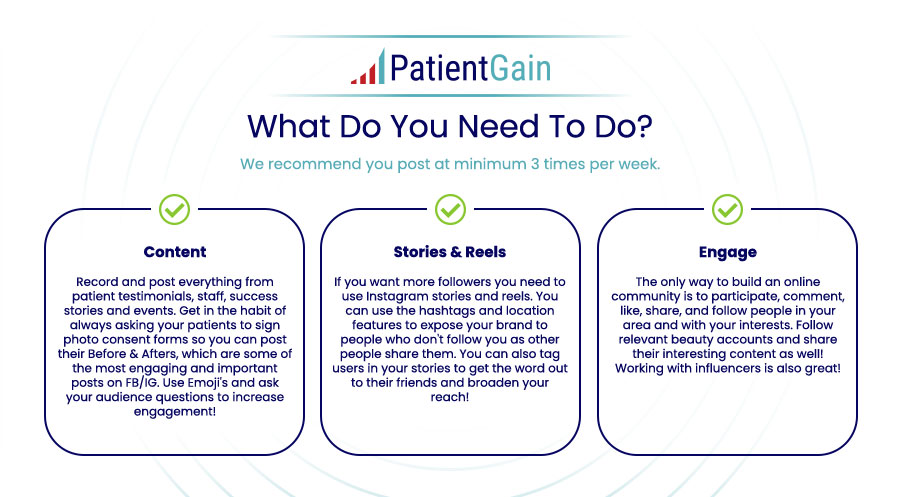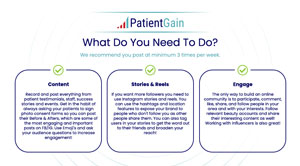 Boosting is a form of paid advertising on social media sites. The budget for boosted posts depends on how many "clicks" you want to get for each sale or each lead. For example, if you want more clients for Emsculpt procedure, and boosted post sends the users to your website and there is a page for how Emsculpt works and there is an offer and lead capture sofware, you will have a much higher conversion rate, than compared to just "sign up" call to action.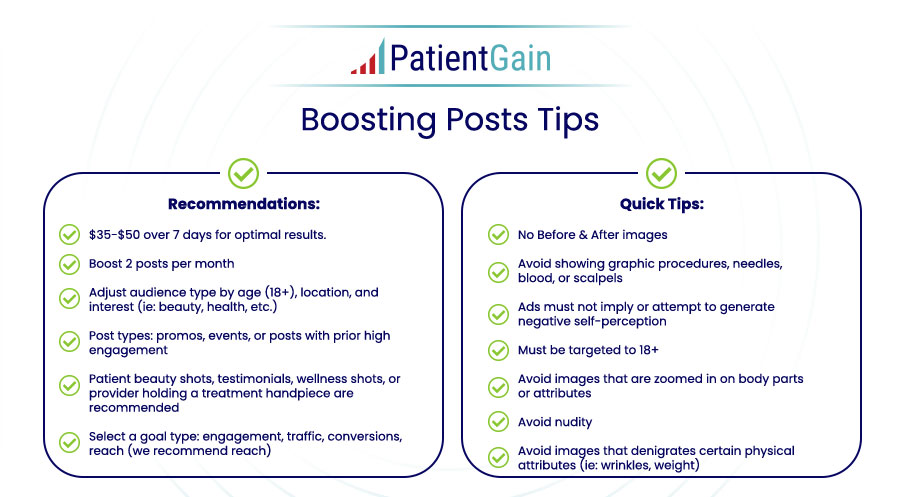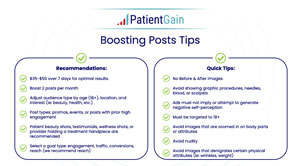 Be careful with posts. Do not show graphic pictures and exaggerated claimed results.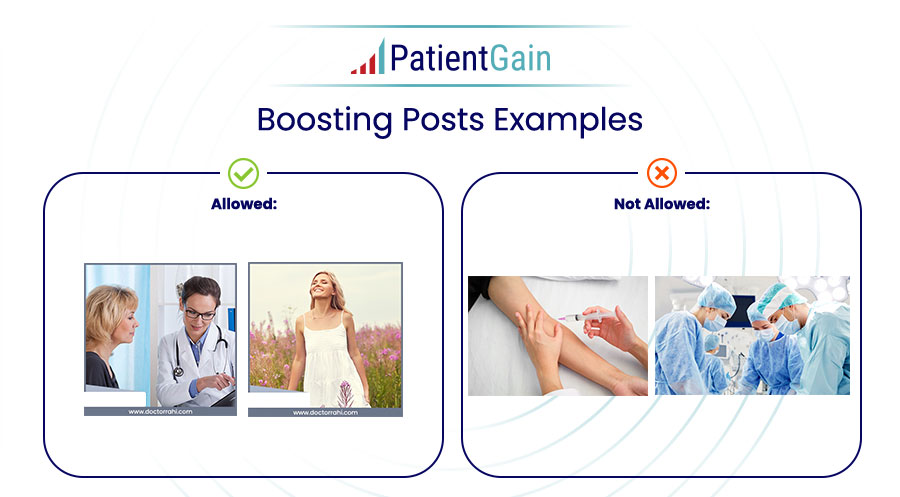 x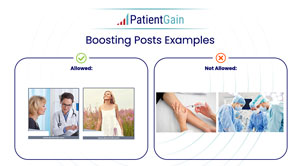 Run a contest and get more engagement.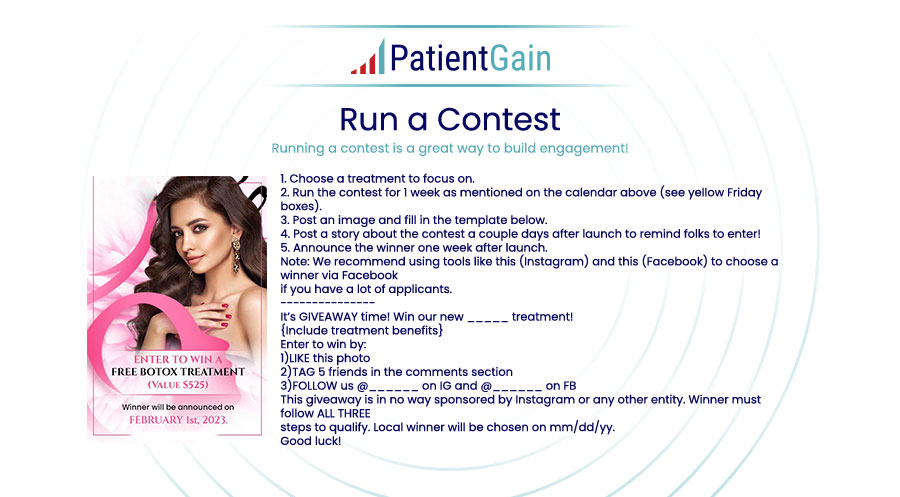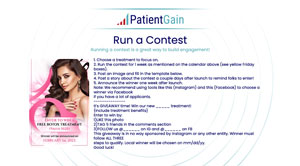 Step 3. Social media marketing campaign overview for your medical spa & wellness practice. There 4 important elements: 1) Text with information about your services, procedures 2) Before and after pictures 3) Infographics 4) Videos of example treatments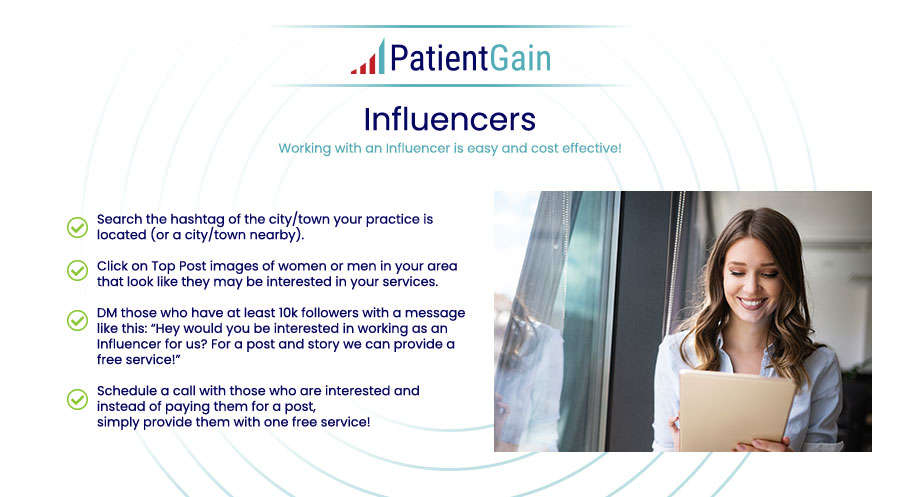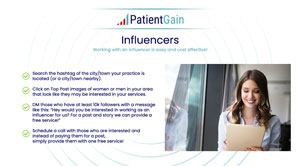 x