What is Patient Relationship Management?
Common question asked by doctors and medical practice managers. Patient relationship management or PRM, is a mind set first and software later.
Just because someone walks through your front door for services at your medical practice means you've got them locked in as a long term patient. You must engage in patient relationship management to secure their loyalty to your medical practice. While similar to client relationship management in different industries, patient relationship management is unique to the world of health care. It is essential to master this aspect of your business so you can grow it.
What is patient relationship management? (PRM) 
Patient relationship management is a software or an application that performs 1) Captures patient information from a website, social media leads, or other sources 2) Can communicate with potential and existing patients using digital tools 3) Sends surveys and review requests. 4) Fills your online appointments 5) Produces better outcomes and higher margins for your healthcare practice.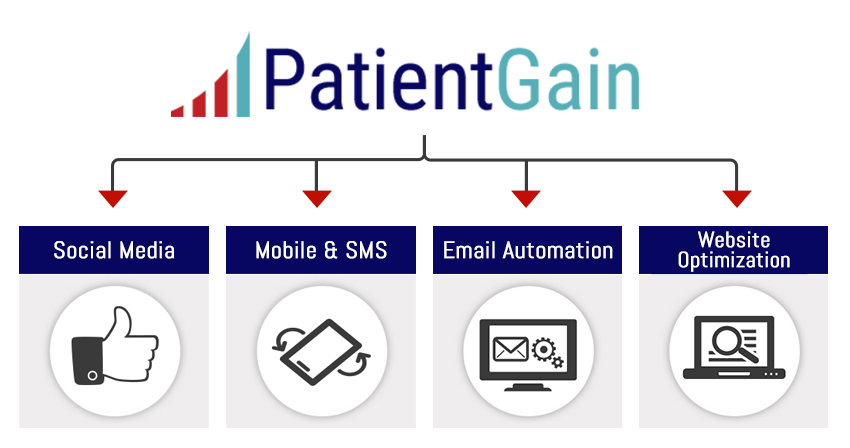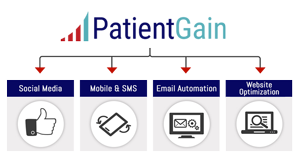 Also known as PRM, patient relationship management is a system medical practices have in place that helps a patient along during their care. The overall goal of a PRM is to turn a new lead into a loyal patient who will refer others to your medical practice. Having an effective, efficient PRM in place will help build your revenue, increase your patient count, and help grow your practice. Your overall goal should be to have a good number of patients who visit regularly and have a high average payment for every visit they make.
Yes, a patient needs to make that first appointment, but it's even more important to get them back regularly. Ideally, you want a patient that comes over and over again with no missed appointments. A patient consistently visits a medical practice is going to be more reliable in terms of income than referrals, who's numbers are often going up and down. It is usually better to concentrate on the retention of patients rather than continually seeking out new ones to maintain a steady income stream.
Ideally, a patient who successfully goes through a PRM System will become an advocate of your business. Not only can they be relied on to come back again and again for services, but they will promote your medical practice to others. A well-tuned PRM will help create these advocates and turn them loose into the community to refer patients to your medical practice.
What is the CRM department?
A CRM department is short for the customer relationship department. Similar to patient relationship management, a CRM uses strategies and technologies to examine interactions and data throughout the lifecycle of a patient, who, in this case, is the customer. By using the analysis provided by the CRM Department, a business can improve sales and help with the retention of patients to a medical practice. An excellent CRM department will get data from patients over several points of contact between a medical practice and a patient. These points of contact can include:
Phone calls
Direct mail
Website visits
Live Chat
Social Media
Other marketing materials
A CRM can provide staff that works face to face with patient's detailed information regarding their history with a medical practice, accurate biographical information, and their concerns. This will allow your staff to give a patient individualized care and will improve their overall patient experience.
What are patient relations in a hospital or a medical practice?
The goal of patient relations in a hospital is opening and maintaining a dialogue between patients and the providers working there. To maintain and improve the relationship between a provider and a patient, there must be a dialogue. Patient relations at a hospital will help providers and patients communicate between medical appointments and build a connection between them. For patients, this creates value in their visits to a hospital, and it helps providers give the best care possible. Some tools used to help manage patient relations include:
Patient Surveys – Giving feedback on the services a patient receives is a great way to maintain the quality of your care. Today's surveys are completely customizable and can be sent out automatically.
Social Media – Facebook, Twitter, and Instagram are the three big social media channels that patients and hospitals use to connect. These channels can be used to make announcements, get feedback from patients, or even ask questions about services. A hospital generally assigns someone or several people to monitor these channels throughout the week.
Newsletters – A weekly or monthly email to patients covering current healthcare topics, highlighting services, or introducing a new staff member is a great way to remain connected to patients. Ensure that these newsletters contain substance and are useful to the patients they are being sent to for consumption. Try targeting specific newsletters to specific groups of patients for maximum effectiveness.
Appointment Reminders – These messages, usually in the form of an email or text message, can be customized to give a personalized message to the patient. It not only ensures the continued quality of care but cuts down on no-show rates, which benefits the hospital and the patient.
What can PaitentGain.com do for my medical practice?
We have several apps that can implement an effective PRM at your business.
1. Intelligent Chatbots
Instead of having your staff repeatedly answer the same questions, or having a patient is leaving a message after hours and wait for a call, use an intelligent chatbot. This program mimicked human conversation and has a database of common questions and answers that you program into it and can update. Any issue that is beyond its ability can be forwarded to your staff. A chatbot can often provide links to service information or help a patient accomplish tasks, like make an appointment.
2. HIPAA Compliant CRM
Our CRM is HIPPA compliant and will protect your patient data. While there are other CRM's out there, most will not conform to the HIPPA security regulations. You can rely on us to fall in line with the rules.
3. Texting App
Texting between a doctor and a patient generally is not permissible unless specific security measures are taken. Regular texting on a cell phone just isn't going to do it. Our texting app meets these HIPAA security requirements allowing two-way communication between a patient and a medical practice.
4. Email Marketing App
Email marketing is a powerful way to remain connected with your patients. Our email marketing app allows you to create on-brand emails to be sent to your patients easily. We can also provide you a monthly newsletter of current health topics that matches your brand and some seasonal emails as well. These emails to your patients will keep them informed and allow you to promote your services to them.
5. Appointment & Reminder App
The ability to make online appointments will significantly increase your lead conversion rate on your website. If a potential patient is looking at your services in the late hours overnight, it is likely because they need those services. Instead of making them wait until morning to make an appointment, let them make one today! Integrated with your patient management system, we'll make sure they do not double book a time with an already scheduled patient. Our reminder app will decrease your no-show rate by reminding and confirming and upcoming appointment with them. The less missed appointments mean higher income for you and your medical practice and better care for your patients.
Call PatientGain.com today and let us show you how our apps can help with your patient relationship management! We will demo these apps to you and show how they work with some of our other clients. We look forward to speaking with you!