Medical Marketing Solution $999/mon
All Patient Acquisition Platforms and Solutions are Not Created Equal. PatientGain.com's Medical Practice Marketing Solution Consists of 20 Applications, Focused on Patient Generation and Patient Engagement Results, Not Technology. Apps and CRM is HIPAA Compliant and We Issue BAA. Used By Telemedicine Physicians, Surgeons, Pediatrics, MedSpas, Pain Management, Functional Medicine, Primary & Urgent Care, Cardiologists, Podiatrists, Addiction Medicine, Regenerative, Wellness, Therapy, OBGYN, Integrative Medicine, Dentists, Dermatologists, IVF & Reproductive, Pharma, Bio-Tech & Many Other Medical Practices
PatientGain.com Medical Marketing Solution
Whether You're One Location Medical Practice, 20 Locations, or One Hundred Locations, PatientGain.com Improves Your Medical Clinic's Business Growth
Medical practice clinic owners, practice managers, and doctors are often forced to work with multiple applications and incompatible online tools to help drive their business. There's a lot to keep track of: website management, social media, online advertising, patient lead management, generating positive reviews, email marketing, patient communication, online payments, and much more… it can all be difficult to juggle. What's more, where do you find the time to manage your efforts online while running your clinic effectively and treating your patients?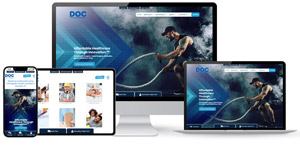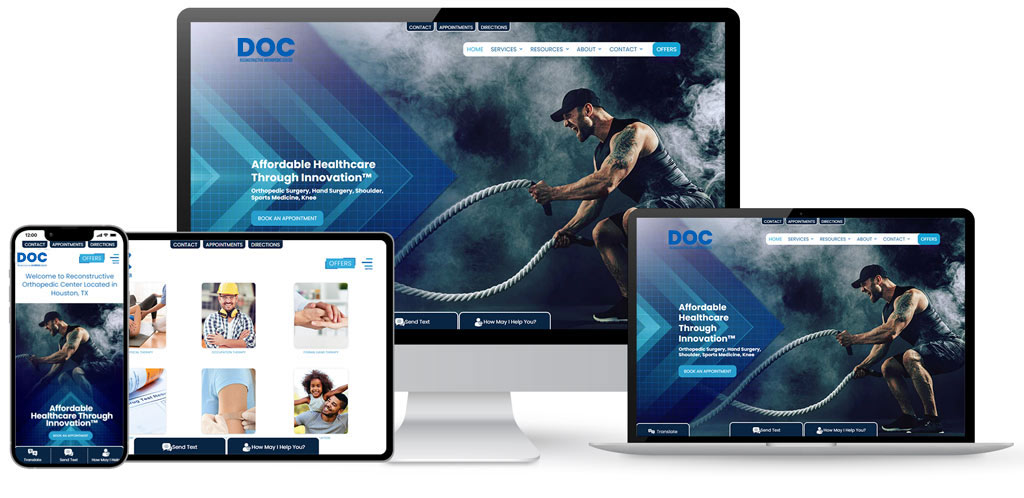 Medical Advertising For 5 Most Important Mediums
Your Patients Are Online. They Are on Facebook, Google, Mobile, Email, Blogs and Your Website! Use Patientgain.com's Apps to Push Content to All Mediums.
Is Your Medical Practice Optimized For Patient Acquisition & Patient Engagement?
Medical Marketing for your healthcare facility can be difficult due to quickly changing technology, new trends, and new applications. An Integrated Platform can help you increase patient count and online reputation.
Medical Marketing Platform
Luckily, there's an answer out there for medical clinics and practices looking for a way to easily manage their online strategies: PatientGain.com's GOLD and PLATINUM solutions. PatientGain.com's medical marketing platform's applications have helped clinics and practices across the U.S. drastically improve their online patient acquisition and engagement thanks to the power of our intelligent software. PatientGain.com's healthcare platform consists of over 20 cloud-based apps, providing your clinic with a comprehensive solution that boosts your clinic's success online. PatientGain.com's apps connect your website, your online advertising, social media, and online marketing into one cohesive platform that's backed by intelligent software and industry leading customer service.  This integrated HIPAA Compliant dynamic platform leverages intelligent software to automate most tasks, and utilizes cutting edge online marketing and advertising strategies to ensure results for your medical practice.
PatientGain.com Medical Marketing Platform
By using PatientGain.com's single vendor solution to run your online patient acquisition and engagement, you're able to improve your daily patient counts and your communication with patients, while reducing your acquisition costs. We designed our software to be used by healthcare clinics and practices, and we've ensured that our solution is in compliance with HIPAA rules and regulations. PatientGain.com's healthcare platform runs on secure servers and data-centers based in the USA, and all PatientGain.com apps and websites are HIPAA compliant. Additionally, PatientGain.com can provide a Business Associate Agreement ("BAA" ) with your clinic to accompany your service. To learn more, please Contact Us for details.
Boost Your Patient Acquisition and Improve Your Patient Engagement with PatientGain.com's Healthcare Platform
Without any apparent alternatives, clinics and medical practices often have had to piece together their own solutions from multiple vendors and online strategy consultants. These patchwork systems are often expensive, unreliable, unstable, and don't produce the results the clinic needs in order to sustain its growth. PatientGain.com's customers have been able to replace five to eight different vendors with our platform, drastically reducing their costs while simultaneously improving their patient acquisition and engagement. PatientGain.com's simple-to-use and turnkey GOLD and PLATINUM packages help doctors and clinic owners grow their business easily, so they can focus on treating their patients instead of their online strategy.
Our healthcare solution is used by your industry leaders to help them grow their businesses. They trust PatientGain.com to help their best clinics increase their revenue, generate more patients, and improve their communication with patients. Our platform not only provides our customers with the software needed to improve their patient acquisition, but also helps these clinics utilize new strategies to ensure they execute a comprehensive and effective online approach.
Online Success Starts With Best Medical Marketing Conversion Website
Medical Marketing Conversion Websites are different than informational websites. Here are 8 examples of characteristics for medical marketing conversion websites
Your Medical Marketing Conversion Websites Should Include:
No 1. Your medical marketing conversion website should have useful information for a patient visitor to easily contact you multiple ways. This includes 1. Click to Dial – Phone 2. Send a SMS/Text 3. Fill out an Appointment Request 4. Find Directions 5. Find Medical Services 6. Send Secure Message to Medical Provider.
No 2. Intelligence so Information is captured securely in a HIPAA Compliant database
No 3. Tracking software so source of your leads is captured so you can easily measure the ROI of each advertising medium
No 4. Promotions and Offers should be included predominantly
No 5. Tracking of Phone calls is very important
No 6. Ability to respond automatically ( Auto-Responders ) should be built into your medical marketing conversion website
No 7. A/B Tested layout for best possible patient experience and results
No 8. Your medical marketing conversion website should not take the user away from your primary focus. For example, if your strategy is to capture patient information from a landing page, keep it simple and to-the-point. Do not offer any other offers so the patient is tempted to click on another area and leave your website.