Video Marketing For Doctors and Dentists is Recommended
Examples of effective videos for doctors and dentists include:
1. Before & After Videos
3. Product Demonstrations
4. Company Spokespeople
An area that many medical practices are not fully embracing is video marketing. National healthcare brands or even local brands associated with a major health system or a university may spend tens of thousands of dollars on a video for advertising purposes. As the owner of a single medical practice, it is unlikely you have that sort of money to hire a professional to film and edit a video. However, you do not have to put together a great video to advertise your medical practice.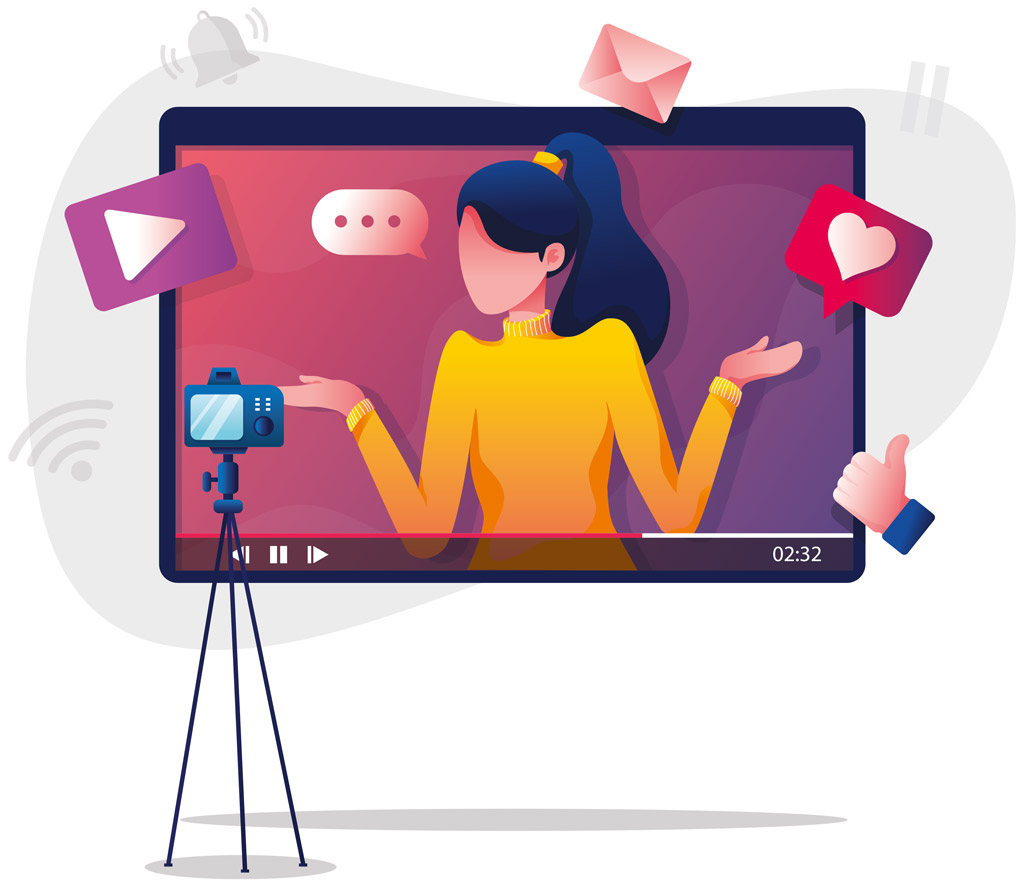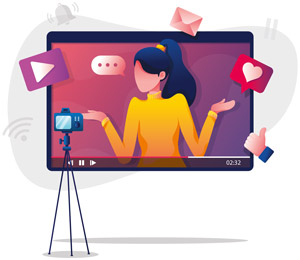 Direct to consumer video marketing cuts out the middleman of a video production crew and allows you to speak directly to your patients and potential new patients. With that in mind, you do need to put some time and effort into crafting a great video. Filming it with a shaky cell phone is not going to cut it. You want your video to be a few notches better in terms of the quality of a Snapchat video or something you would post on Instagram. You also want to make sure your video catches the eye of your target audience and does not get lost in the sea of other video content out there.
1. Use Humor To Education and Keep Your Audience's Attention
Video marketing has several themes that are often used by businesses. These themes are usually:
1. Before & After Videos
2. Customer Testimonials
3. Product Demonstrations
4. Company Spokespeople
While these videos are usually educational, they are a dime a dozen. Your goal is to educate and to stand out amongst your competitors. A way many brands, especially new companies and brands taking on nationally well-known competitors, are standing out is using humor.
Why is humor so effective? It is playing into the reason why many people go online to watch videos: to be entertained or to learn something. A video that is not only entertaining but educational is a very effective communication tool. For some brands, it is very easy to weave humor into talking about their products or services. As a medical practice, you need to be mindful that your humor is appropriate for your target audience. You likely cannot be as edgy as some of the other videos out there, but you should feel free to poke fun at yourself or your staff. A good rule of thumb is to "punch up" and not "punch down" with your humor.
2. Convert Viewers Into Customers
Storytelling is very popular in healthcare marketing. Stories from real people talking about how they feel better after receiving medical are very powerful. It is one thing to read in a pamphlet about your treatments and services; it's a whole other world to hear from someone who has benefited from it. Storytelling marketing videos is a great way to market your medical practice to a target audience when you have someone fitting that target audience telling their story about their treatment.
These marketing videos can be challenging to produce. You need to find someone who is willing to talk about their experience and ready to have it shared with everyone. Not every medical issue is something that a patient will want to share. It may be easier to get someone to talk about getting stitches due to an accidental cut on Christmas Eve than it is to have someone talk about STD testing. Some patients may also demand compensation to have their stories recorded and told.
3. Test Which Videos Connect Most With Your Viewers
It may, at first, be difficult to determine which videos connect most with your patients and the community. It is best to test out different video themes, subjects, and settings to find the combination that garners the most engagement and views. In order to gauge the success of a video format, be sure to establish some measurable goals. Some metrics that can be track include:
If possible, try to have your staff keep track if people mention the video to them. This will be more anecdotal, but it can still be an essential metric to track to help you make a decision on which videos are more helpful to film.
Some variables you can experiment with include:
Video length
Scripted vs. improvised
Who appears in your video
Q & A vs. Testimonials
4. Put Effort Into The Quality Of Your Video
Today's technology makes it easy for someone to film a video. But not every video is worth putting online. Ensure that you establish some quality control to make sure any video you put out there is as best it can be for your target audience. There are a few things to consider when filming a video for your marketing purposes.
For videos where you have time to sit down and edit them, use a camera mounted to a try pod. Handheld footage can be shaky and turn off viewers. You are not filming a high budget action sequence, so it is unlikely you are going to need to move a camera to follow someone during a filming sequence. A tripod allows you to film a steady shot without worrying about accidentally cutting someone out of the frame.
Consider investing in audio and lighting upgrades to push the quality of your video. While a built-in microphone does an okay job at recording audio, a microphone, shotgun mic, or a wireless lavalier mic will do wonders to increase the quality of your video. No one wants to listen to a video where it is hard to hear the person talking or if there is a hum in the background. Lighting is also a vital feature of a good video. A few professional lights can really present a higher quality picture where you are filming. Avoid any light source in the background of what you are shooting as that can cause significant issues with the overall filming if you choose to film outside, avoid filming at different times of day that will be edited into a single video. The changes in sunlight will be very noticeable.
As a doctor or owner of a medical practice, it is unlikely you have a lot of experience with lighting, audio, and filming in general. Do yourself a favor and experiment with the equipment on your own and do a few test runs. These dry runs will allow you to work out any kinks in the process so that you don't waste anyone's time when filming begins.
Video marketing is a powerful tool for medical practices to engage and educate their patients. Direct to consumer-style videos can have a significant impact on your target audience, despite their relatively low budget. If done correctly, people can appreciate the scrappiness of these videos, and you may be able to convert them into loyal patients.