Simple Medical Marketing For Addiction Treatment Centers $799/mon
Addiction medicine focuses on the prevention, diagnosis, treatment, and recovery from addiction. Treatment centers and physicians across the USA and Canada use the GOLD service $799/mon.
There are approximately 5000 physicians in USA and Canada focused on helping and improving lives of over 20 million patients. All of these physicians need an effective medical marketing solution for patient acquisition and engagement.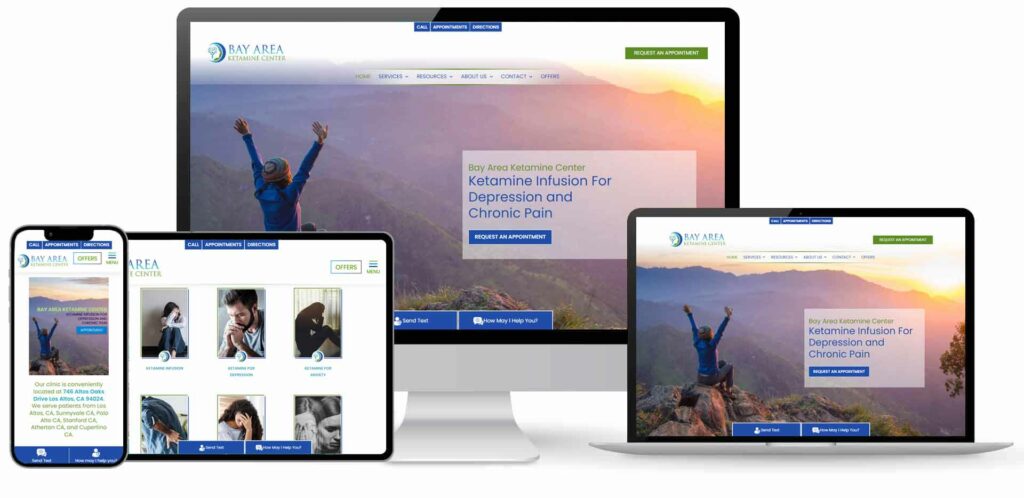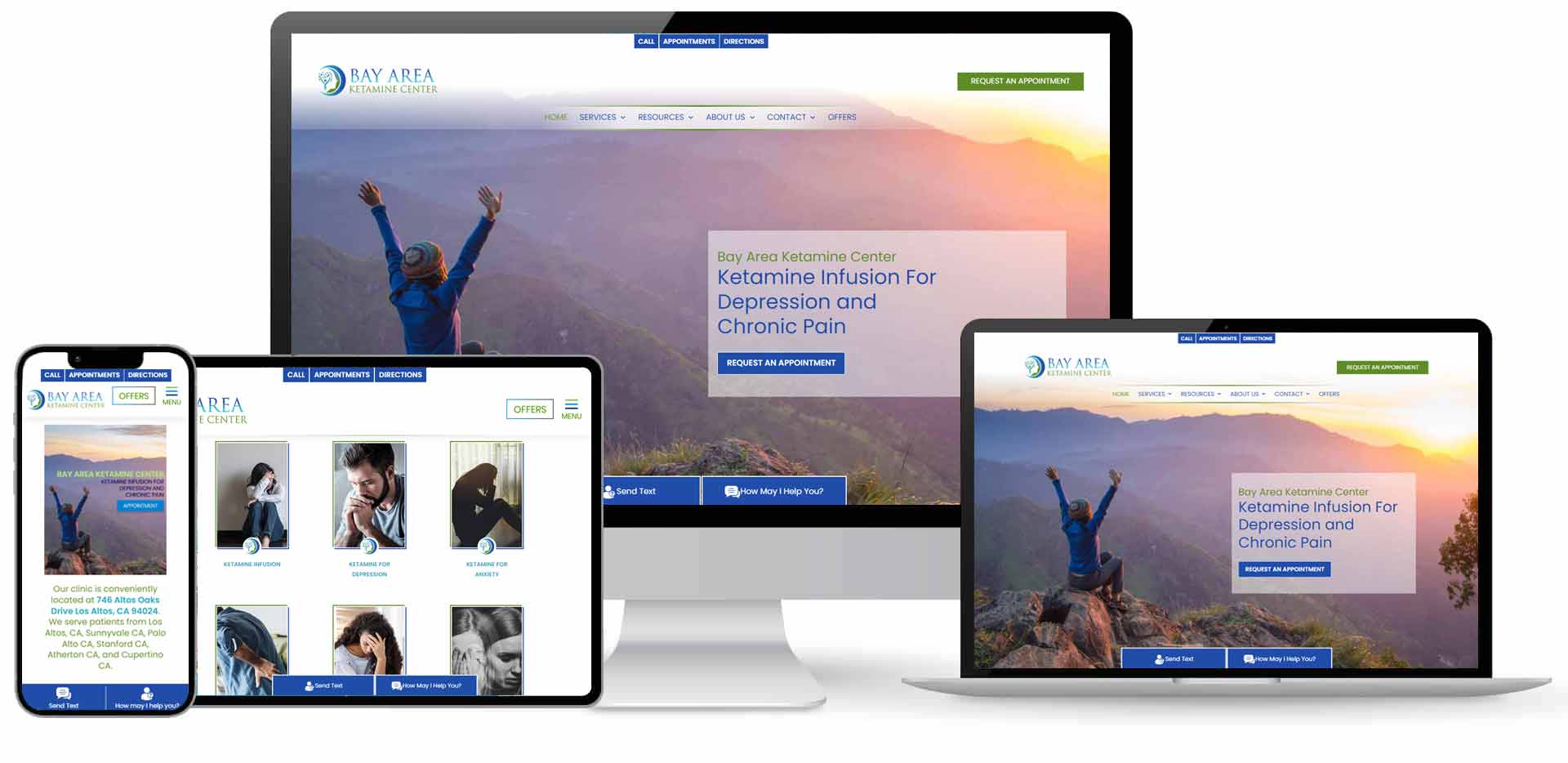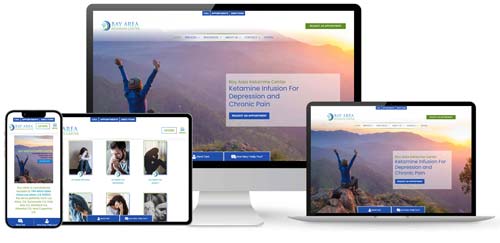 Addiction Medicine is Difficult. But Marketing Should be Easier.
Addiction medicine focuses on the prevention, diagnosis, treatment, and recovery from addiction, as noted by the American Board of Preventative Medicine (ABPM). Those who specialize in addiction medicine work with individuals who are dependent on substances like alcohol as well as both licit and illicit drugs. Another important aspect of working in this particular specialty is the compassion necessary to comfort the family members who are affected by addiction.
Physicians who specialize in addiction medicine are the ones who received certification by either the ABPM, ABAM, or AOA in addiction medicine but who aren't psychiatrists. American Board of Medical Specialties now offers the opportunity to become certified in addiction medicine. ABPM also offers addiction medicine board exam. In order to sit for the exam, you must have a medical degree from a reputable school in the United States or Canada. You must hold a valid medical license to practice in a state, the District of Columbia, or a territory or providence. You may also possess a license to practice in Canada. To sit for an exam through ABMS, you must have your board certification. The addiction medicine certification through ABAM is available to physicians who are board-certified through the ABMS.
Physicians may want to evaluate their options in terms of addiction recovery certification to combat the current opioid epidemic. Primary care physicians, in particular, are seeing a higher number of patients who suffer from addiction. Being able to treat them increases a physician's relevance in terms of his or her scope of practice.
Unfortunately, substance abuse impacts many people and their families around the country. With the increase of so many people who need treatment for substance abuse, many addiction treatment centers have appeared throughout the country. To remain open, they need to attract patients who need their services. As such, competition is high, and these centers engage in marketing to stay open. Below are some areas of marketing an addiction treatment center should consider pursuing to be successful.
How can search engine optimization help an addiction treatment center?
When someone needs the services of an addiction treatment center, they will generally begin their search online. Even if they are not actively searching, concerned friends or family members will also start their search online to find one to get more information. For a center to be thriving, it needs to appear in the top search results on the first page of a search engine. While Google or Bing will return millions of results on many different pages, and most search engine users will only look at the first page, most only at the top few results. An addiction treatment center needs to be at the top of those search pages.
An effective way to do this is to work on SEO (search engine optimization) for a website. SEO is the process of helping a search engine better understand the context of a website as it relates to specific keywords. An addiction treatment center needs to ensure that the words people are using to look for centers appear throughout the content of their website. For example, suppose a treatment center treats specific types of drug abuse, like prescription medication or meth. In that case, those keywords, including both technical and everyday terms, need to appear throughout their site. A center needs to be mindful that the words are relevant to the actual content page. Alcohol abuse keywords should be on the alcohol abuse page, not the drug abuse page and vice versa. A center should also be mindful not to use "Keyword Stuffing." Putting keywords in every single sentence of a content page will hurt its overall organic rankings.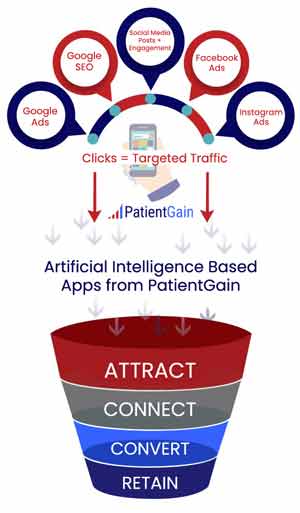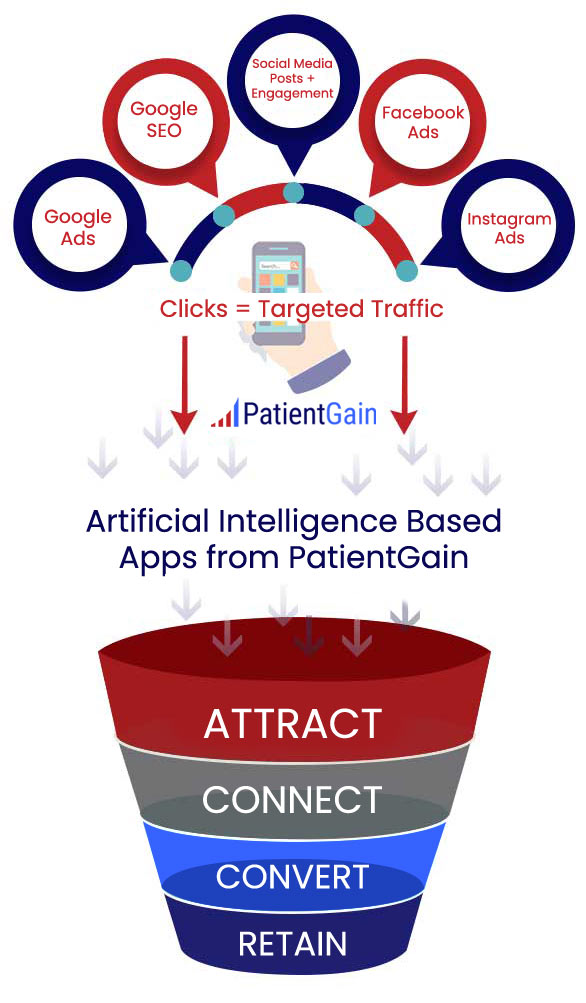 How can content marketing help an addiction treatment center get more patients?
Often working hand in hand with SEO marketing, content marketing is the process of improving the content on a website. A search engine likes an authoritative, relevant, helpful, and engaging site. The more actionable content an addiction treatment center has on its site, the more important it will look to a search engine. Another factor impacted by improved content is the amount of time a person spends on a website. Site time is a factor that affects overall organic ranking. A content page with 600 words is going to (at least it should) keep the attention of someone longer than a page with 100 words.
The content on the pages of an addiction treatment center needs to be unique, informative, and authoritative. However, content marketing is not a "one and done" activity. Content needs to be continually updated throughout the year, but not all at once. A search engine likes a site that is constantly updated. If a search engine sees every page updated at once, it could think it is an entirely different website, impacting overall search results. By continually updating a site throughout the year, it will always look fresh to a search engine, but not radically different, improving overall rankings. Good web designers will keep a list of content pages and make a note the last time any page was read top to bottom to make additions, changes, or revisions. Any site that doesn't need much in the way of improvement should consider posting a monthly blog. This unique content will help improve organic rankings and make for excellent marketing material for emails or social media posts?
How can 2-way texting help an addiction treatment center gain more patients?
Cell phones are as ordinary today as automobiles. More people own a cellphone than car ownership. As such, texting is the preferred way of communication for many people. Studies show that most people prefer texts from friends, family, and even businesses over phone calls. Texting is a great way to communicate short questions and get quick answers. Many healthcare entities use two-way texting to communicate with current and potential patients. Addiction treatment centers can benefit from this in their marketing plan.
Texting between people and healthcare entities needs to be done carefully and within the bounds of HIPAA compliance. With that in mind, an addiction treatment center can not simply buy a cell phone and have it sit on the front desk for people to manage. Any data, including texts, needs to be secured. Access to a cell phone can not be limited, data usage can not be tracked, and there is no way to audit how that data is used. So instead of texts coming from patients to a phone, they must instead go to a HIPAA secure dashboard. From there, messages can be handled and responded to by assigned staff members. Any replies, however, must be done under HIPPA compliance also. Texts from an addiction treatment center, while sent from a secure server, are not sent to patients who have secure cellphones. There is no way to know who has access to that phone. So, be sure not to include any personal health information in any responses. Just provide the person with general information and encourage them to call in.
How can a medical engagement chatbot help an addiction treatment center get more patients?
There are many questions patients, friends, and family members have about addiction treatment centers. When they can not find the information on the website or want to double-check something, they will message or call the center. From there, it is up to the front desk staff to field these questions and answer them as best as they can. While they try to get to them as quickly as possible, high patient volume or staff shortages can cause delays. These delays give other treatment centers opportunities to steal patients for their clinics. To help current and potential patients find the information they are looking for or accomplish simple tasks, deploy a medical engagement chatbot to a website.
A chatbot mimics human conversation but can only answer questions programmed into it. It can not make up answers on its own. For any question someone asks that it can not answer, it will take the question and contact information and place it in a secure dashboard for staff to handle. As for what kind of questions or tasks should be programmed into a chatbot, the management of an addiction treatment center should consult with the front desk staff to flush out a good list. They will know the most common questions and tasks they have to assist with. Ideally, if a chatbot is appropriately programmed, this should begin to cut back on calls to the center, allowing staff to handle more difficult patient issues. Chatbots also give a center the advantage of being able to help people 24 hours a day, regardless of whether it is after hours or over the holidays.
How do online appointments help an addiction treatment center market itself?
People want much more control in their lives today, including their health. Online appointments allow those suffering from substance abuse to make their appointments from home through a computer or a smartphone. Friends and family members are often helping them through their abuse issues and might be in charge of making these appointments. Online appointments make it easy, so people do not have to call during specific business hours, wait on hold, or play phone tag with the front desk to secure an appointment. Many online appointment systems also have email and text message reminders built into the system to remind patients days and the day of an appointment. This reduces missed appointment rates and results in a better health outcome for all involved.
Online appointment systems need to be HIPAA compliant to protect all data sent to them. With that in mind, not all online appointment systems meet his requirement. For example, Facebook Business Pages has an appointment system integrated into it. However, this system does not meet HIPAA requirements and should not be used for appointment purposes. The data is not secured, and access can not be limited. Good Online Appointment Systems will also have a secure connection to a clinic's patient management system. This will keep everyone working at the addiction treatment center up to date on the day's schedule. It will prevent slots from being double-booked, leading to negative reviews and patient experiences.
How does reputation management help marketing for an addiction treatment center?
The online reputation of any business, including an addiction treatment center, can make or break a business. A good reputation can help usher in many patients expecting top-notch care. A bad online reputation can make marketing more expensive, and make it is a struggle to attract the number of patients a center needs to stay in business. The management and monitoring of an addiction center's reputation should be a priority. The first step in managing it is to create or claim listings on these popular review sites: Google, Yelp, and Facebook. These three properties will be where the majority of reviews will live. Google and Yelp listings require verification via phone call, text, or postcard before reviews can be managed. This is also an excellent time to ensure the contact information on these listings matches the information on a website. All listings should have the same: Address, hours of operation, phone number, website URL, and business name. This will help local SEO and cut down on search engine confusion.
Once listings are claimed, an addiction treatment center must ask patients for reviews. While it may be challenging to get people to leave a review regarding their addiction treatment, it is still essential to ask to build up those positive reviews. Friends and family members of those seeking treatment can also leave reviews if they are uncomfortable doing it. The easiest way to get reviews is to send people a link for a review via email or text. Ideally, it should have a few clicks as possible to leave a review. The more clicks there are, the more likely a person will abandon the process and not leave a review. After a review is left, an owner should respond to them. For positive reviews, thank them for their feedback. For negative reviews, try to contact the person first to smooth out issues they had. They may change their review to a higher rating, or, at the very least, the owner can mention their attempt to contact them. Overall, do not ignore reviews, or potential patients will begin to think their feedback is not listened to or considered.
How can offline marketing help market an addiction treatment center?
Although offline and traditional marketing has taken a back seat to digital marketing, there are still some practical ways to use it today. One offline marketing tactic that can be effective is direct mail marketing. Unlike other traditional marketing methods, direct mail marketing has a degree of targeting. An addiction treatment center can determine which households get the campaign materials and effectively cover specific communities and neighborhoods. Postage discounts are also available depending on volume and how materials are organized. Direct mail marketing aims to make sure that whatever is sent to the household is put on the fridge and not thrown into recycling. With that in mind, all materials should have the name of the treatment center, the address, phone number, website URL, and call to action. Although mail volume is down from a decade ago, it still needs to compete with other things in the mail. So, a center should experiment with colors, paper size, and other messaging until they find a combination that works well.
Another offline marketing method an addiction treatment center can work with is putting up flyers and posters in environments where substance abusers congregate. These informational flyers, posters, and other handouts do not need to be fancy. A call to action with a phone number is usually the best way to use these kinds of offline marketing materials. Not everyone has access to a computer or a smartphone in these environments, so a simple phone number is usually the way to go.
The experts at PatientGain.com are available to help you create a high-performance addiction treatment center website. Contact us today, and show us what we have done for other practices across the country!