What should I focus on when promoting my medical practice?
Secret

: Promoting your doctors, key staff, and providers  – By promoting the people who work there, you will help develop your brand and make it easier for people to choose your medical practice for their care.
When a patient visits your website while making a healthcare decision, they will look at many things. An area that many medical practices neglect is promoting the people who will be treating patients. To get the most out of your website and improve its overall search rankings, you should have some pages on your site dedicated to those working at your medical practice. By promoting the people who work there, you will help develop your brand and make it easier for people to choose your medical practice for their care.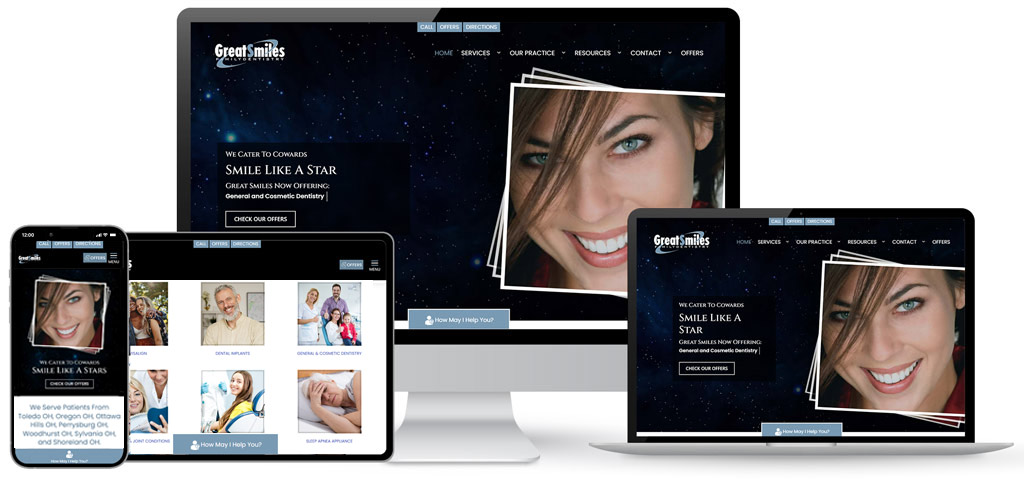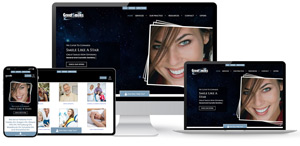 1. Promote The Bios Of Doctors, Key Staff, and Providers
Your business can not function without the talented people working for you. Show them off by posting pictures and bios. Potential patients to your medical clinic are going to be curious to see who will be treating them. Do not hide these great healthcare workers! Dedicate a page of your website to your doctors, providers, and other key staff members at your facility. You do not need to list every person who works there if you do not want to, but the more bios and pictures you have on your staff page, the better! If you have a large medical clinic, you could consider having doctors and providers on one page, and non-doctors on another page.
The bios you feature do not need to be the length of a small novel. A paragraph or two written about the employee's background and why they came to work is usually more than enough to satisfy the curiosity of a website viewer. A potential pitfall to creating a page of bios is keeping it up to date. You would be surprised how many medical practices have a page full of people who no longer work there. When a doctor or staff member leaves, remove their profile. When someone new joins, get a new profile up there as soon as possible. New profiles make great social media posts or email newsletters.
2. What should be included in the bios on your website?
The bios of your employees should have several parts to flush it out. While not every bio needs every section, this should be an excellent guide to writing something up for your website.
Backgrounds – A bio should have a few words about where your employee is from. If they are from the area, this is an excellent section to highlight. Patients in the community will like to see that they are being treated by someone who grew up in the area. Seeing that someone went to the same high school or frequented a favorite eatery will begin to make some good personal connections between your staff their patients.
Education – Write out where an employee went to school and when they graduated. It would be best if you linked the name of that school to its website. It is improbable that potential patients will research what kind of medical program the school offers. Still, a link to an educational website can provide a lot of search engine optimization value. Ask your employee if the education institution will post an update about one of their alumni taking a job at your location. This will again help boost your organic rankings and may even lead to additional business at your clinic if other alumni in the area get these updates from their alma mater. Your employees should list their high school and any secondary education.
Accomplishments – If your employee has on an award, regardless if it is related to healthcare, list it here. With that said, make sure the award is appropriate for their bio. Try to keep the awards and accomplishments relevant. Someone winning a decathlon last year would be interesting to your patients. Someone winning a chess tournament 30 years ago, may not be. If an award came with some recognition on a website or a newspaper, be sure to provide a link to back up your claims and link them to additional high-quality websites.
Publications & News– Has a doctor written something that has been published in a medical journal? Are they an author with a book published? Do they have their website where they write a blog? These are all important and interesting things that should be included in their bio with direct links to these websites. If possible, have those websites link back to your medical practice site for increased SEO value. Of course, screen any links or publications to make sure they are appropriate for your medical practice and target audience. If not, you can write a summary without links. There are also times when a doctor or a staff member may be in the news and interviewed about a public health issue. These interviews and stories should also be listed with their bio. When they first come out, you will want to promote them, but after time has passed, you can continue to get good SEO value out of them by linking them to the staff bio page.
3. Keeping Bios Up To Date
It would be best if you were not only updating your bio pages when you make a new hire or when someone leaves to work somewhere else. Anytime one of your doctors or staff members accomplishes something new, it should be added to their bio. Any new degrees, accreditations, or milestones in their life should be included in their bio. Just as there is value in continually updating the content of your service pages, there is value in updating your bios. Keep a running record of when the last time you updated someone's bio and ask them every 6 to 12 months if there is anything new they would like to add. As busy as a medical practice is, you may need to check in with your staff and be proactive in getting updates.
Having a dedicated page for your staff is excellent for your website. It adds value to it from an organic search perspective, and it allows potential patients to connect with the people who will treat them. A new bio or updated bio is a great content piece to share online, and your staff will likely share them with their network as well.
Let PatientGain.com help you work on your bio pages today. We will help organize the pictures and bios, so they flow naturally on your website and are easy to read. Call today so we can show you what we have done for other clients.