How To Start An Urgent Care Clinic & Center
Simple Proven Strategy For New Owners – This Marketing System is Used by the TOP Clinics in USA $799/mon. Invest in Marketing Wisely.
Costs to Open an Urgent Care are $440K to $1.2M. Invest in Marketing Wisely. Preparing for Urgent Care & Walk-In Clinic Launch
Many new business owners who start or purchase an existing medical clinic have a prevailing misconception that starting an Urgent Care will automatically results in new patients. Many business owners look at the demographics data, competitive landscape – as it exists at the moment, not as would be if 3 new clinics opened within 10 mile radius. Some business owners are still waiting for the "progressive and steady patient increase" to happen after opening, with minimal patient increases until they ran out of funds – very tragic.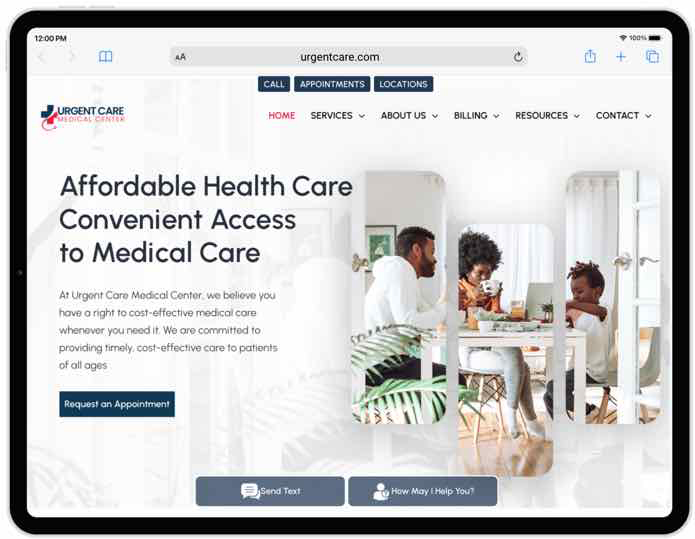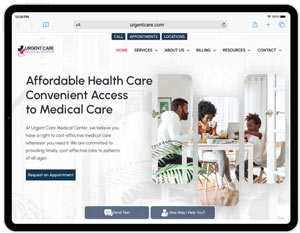 As you launch your Urgent Care, your strategy should be to get to 20+ patients a day, as soon as possible. Break even patient count is between 17-23 patients per day for most new Urgent Care centers in USA.
According to Business Insider, Urgent care centers are in good position, even with push to offer pubic healthcare offerings.
Starting Your Urgent Care – Key Data Points
By working with hundreds of Urgent Care & Walk-In Clinics all over the USA, PatientGain.com has firmly established the following:
1. As you open your Urgent Care, key objective should be to get to break even patient count as soon as possible, at this point, the financial pressure is off, profitability and financial security follows. Break even patient count is between 17-23 patients per day, depending on location overhead, competition etc.
2. To achieve break even ASAP, the clinic needs to pre-promote before opening. Solid Online strategy and world-class software team focused on Urgent Care is the key differentiator.
3. PatientGain.com's Quick-Start GOLD ($799), multiple step plan is designed to increase patient count quickly.
For example one of PatientGain.com's customer opened a new clinic and hired a marketing consultant – After thousands of $$$ were wasted on multiple channels like TV, Radio, Print and local bill-boards, customer realized that majority of the new patients were coming from PatientGain.com's strategy and software.
We started with PatientGain.com for our Urgent Care about one year ago. We have seen our volume increase from an average of 28 patients per day to 46 patients per day. When asking patients how they have heard about our urgent care we found our newspaper and TV advertising were doing very little to bring in new patients. Patients have overwhelmingly reported they have seen our ads & listings on Google or have simply searched for the Nearest Urgent Care. Patient communication software is also the main difference. PatientGain.com has made certain that our Urgent Care always lists first on Google search which I believe has had a significant impact on our growing business. I'm opening a second Urgent Care and have again hired PatientGain.com.
Example Urgent Care & Walk-In Clinic – Midwest USA
Healthcare Medical Marketing ROI Calculator Example
For example in this case, this healthcare provider has been in business for 4 years, in the Midwest. There are 6 Exam rooms, average patient count is 380 to 400 per month. Desired patient count 700 per month, approx 23 per day. There is a medical director associated with the clinic, but primarily the main providers are 2 Physician Assistants Certified (PA-C) . Owner is a Physician Assistants Certified (PA-C).
Average patient spends $142 per visit., with a LTV of $1800 per patient. There are digital x rays, exam rooms to provide main urgent care services like, minor injuries, sutures, broken bones, pediatric urgent care, physical exams, onsite lab testing, STD tests, travel medicine and DOT physical exams. The clinic is open 7 days a week, 8 am to 8 pm. The owner has been not been seen the growth. In addition, 2 new urgent care centers opened within 7 mile radius. One of the urgent care centers is a part of a large national chain. Due to this increased competition, the owner went on Google and searched for "medical seo". The GOLD package ($799/mon) from PatientGain.com was implemented. Here are the results : ( your results will vary ).
End of June – launched. 401 patients
July – 453 patients
August – 625 patients
September – 536 patients
October – 709 patients
November – 805 patients
December – 838 patients
Using PatientGain.com's marketing techniques, HIPAA compliant software, Facebook apps, Google Advertising apps, Facebook ads, Yahoo & Bing Advertising apps, Organic Content based SEO, Local SEO and unique Key-Word Tracking software, the following ROI was calculated in the 8th month of the launch.
Total spend $12,600.
Total 722 monthly patients – delta – 322 patients per months increased
Revenue increased over 7 months ($45,724 per month) = 320,068
ROI Calculated : 24.40 Times
If calculated using LTV ( Life Time Value ) = $4,057,200 – with 20% patient retention – Urgent Care metrics = $811,440
ROI Calculated : 63.40 Times
Average ROI Calculated : 43.90 Times
Step-By-Step Plan For Urgent Care Online Marketing
Here are some high level steps designed to promote your new clinic
90 days prior to opening – Overall marketing plan defined. Finalize website layout – Content creation started.
70 days out go live with Website pre announcing your imminent opening – and overall website design – We recommend going live with your website 2 to 3 months BEFORE you open. This could be minimal website with 5 pages or so. This will your with SEO and Google Plus, Facebook and Yelp setup. They all require that there is website setup with an address and a phone number.
50 days out – finalize website content and key services – each service should have its own page with proper H1, H2 and unique quality non-plagiarized text
50 days out – define SEO & SEM plan, application plan and social media plan
40 days out – start implementation of SEM & SEO plan
30 days out, list the health insurance companies that you have contracted with
30 days out – Email Marketing, Facebook, Search Engine Marketing started / tests run / key online competitors identified
20 days out, review with PatientGain.com the dashboard metrics on your new site, see where geographically you are garnering the most interest, evaluate this against your clinics objectives
10 days out add the following high impact feature set to your web site –

Here is the list of over 20 apps included.

Day 0 – website has 'Now Open" prominently displayed, PatientGain.com now performs over 12 unique best practices to start drawing patients into you new clinic. Since we have done this so many times, we have a complete strategy to get you to profitability quickly.
PatientGain.com platform is easy to use and comes ready to be deployed – including a free professional medical website. As your clinic will be targeting potential patients within approx 5 to 10 miles of radius ( larger in rural areas, and smaller in heavily populated downtown type of areas). Your potential patients are online and are using social media, searching on Google, reading Emails and interacting using technology.
We wish you success in opening your Urgent Care & Walk-In Clinic, we have created a way to grade your clinic's effectiveness online. Let us know if we can help you.
PatientGain.com Provides Additional Benefits for Urgent Care Marketing
Clinic owners, practice managers, dentists and doctors are often forced to work with multiple applications and incompatible online tools to help drive their business. There's a lot to keep track of: website management, social media, Facebook, online advertising, website lead management, generating positive reviews, minimizing negative reviews, monthly email marketing, call tracking, online payments and much more… it can all be difficult to juggle. What's more, where do you find the time to manage your efforts online while running your clinic effectively and treating your patients? PatientGain.com data shows you will save 21 to 44 hours a month ( on average 32 hours a month) by using an Integrated Comprehensive Medical Practice Marketing system from PatientGain.com. At $47/hour , your average opportunity cost, this is savings of $1527 per month, or $18K per year, per clinic. This does not include improvement in increased patient acquisition and patient referrals and patient engagement.