8 Steps for Healthcare Website Design
How Do I Create a Healthcare Website? What Makes a Good Healthcare Website? What Are Some Different Types of Healthcare Sites? These are common questions asked everyday by dentists and doctors. We will walk you through an example based on a real customer. This applies to dentists, doctors, surgeons, chiropractors and all other healthcare professionals in the USA and Canada.
Doctor Myers is a primary care physician who is opening up his practice in his community. He knows he cannot rely on word of mouth or sandwich boards outside of his practice to attract the patient count he needs to grow his business and be successful. To compete with other local primary care physicians, he needs to build a website. Initially, he put together a simple one-page website with the name of his practice, a photo of himself, and a list of services he offers. While his friends and family have all visited his website, it has failed to gain traction and attract the target audience he needs to build his patient count. Realizing that more than a one-page website is required to promote his medical practice, he decided to redo his website to make it more effective in converting website visitors into regular patients.  He went through the following steps in the creation of his new website for his medical practice.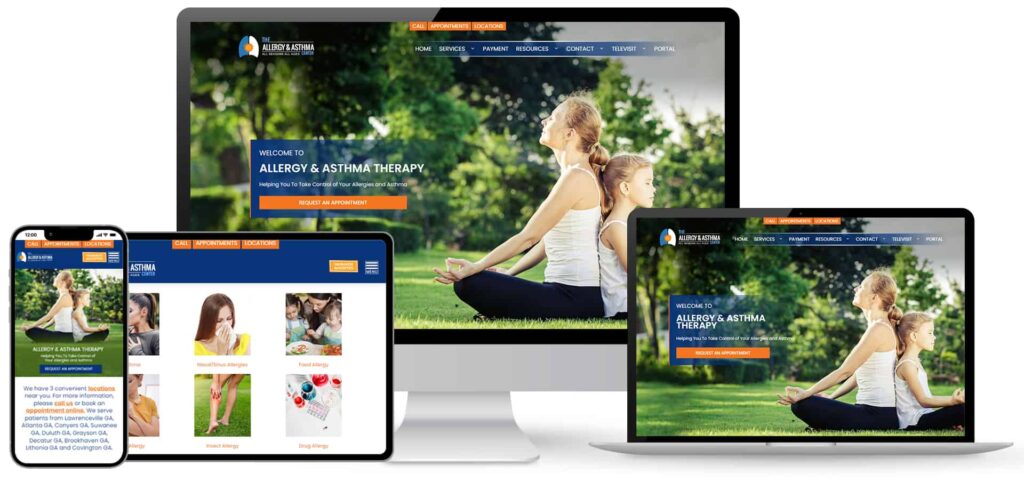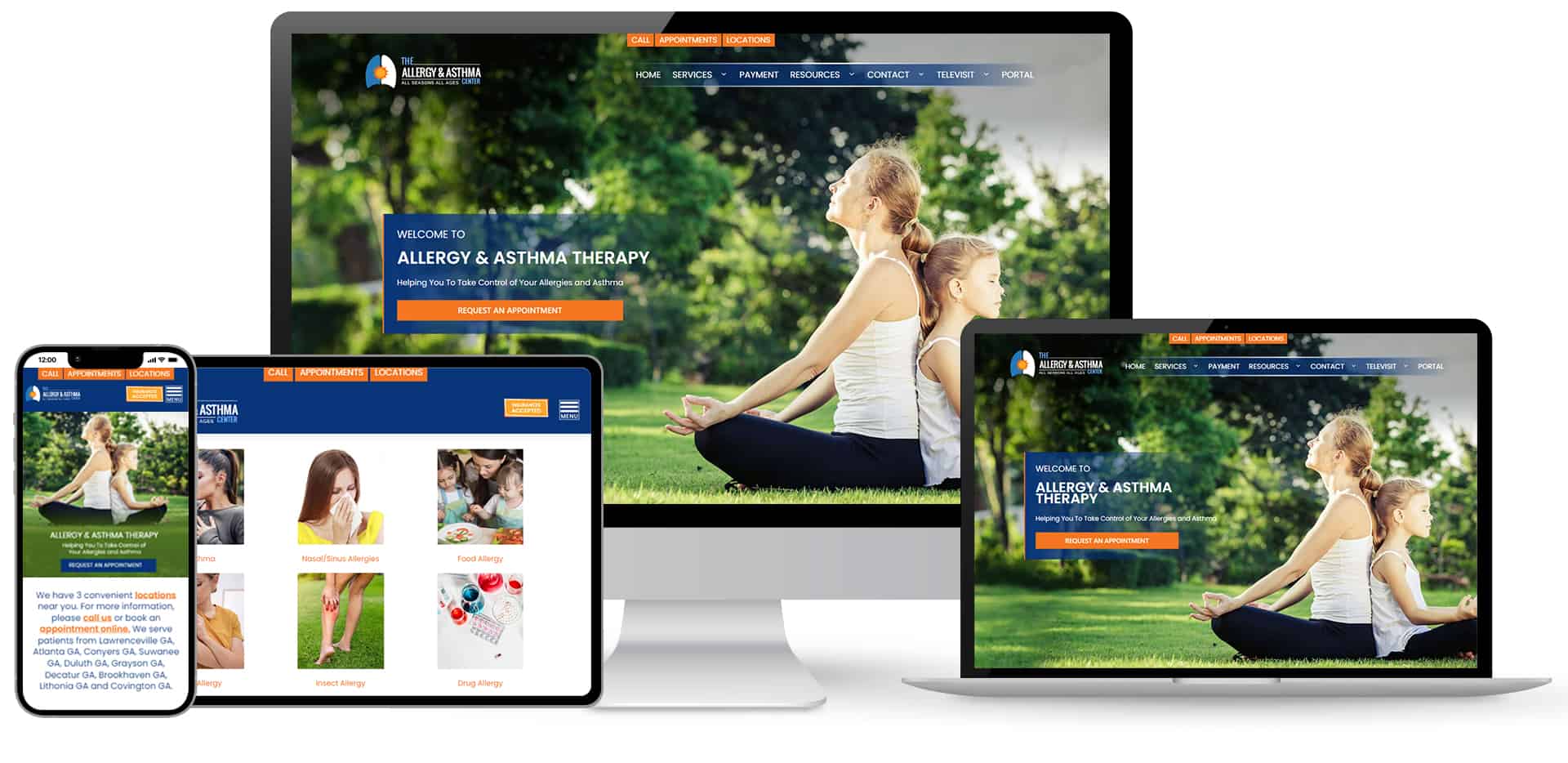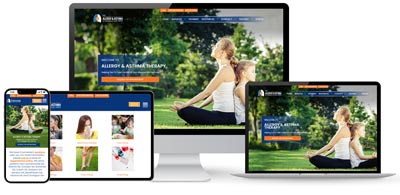 1. Look at the medical practice websites you like and pick out specific features that you want
"Good artists create, great artists steal" is a quote (and its variations) that has been attributed to many different artists, entrepreneurs, and other historical figures. A medical practice's website does not need to reinvent or revolutionize medical practice website design. There are many great websites out there, and it is okay to take ideas from them. Doctor Myers will not copy and paste content, but he will note features, design ideas, and how a website is organized. If there are one or two websites that he likes, those notes will help him or his website provider design a website with those features. Taking what works on several different websites and combining them onto his website is a great way to develop a medical website.
2. Look at a few medical websites that you do not like and note the problems you have with them
While Doctor Myers needs to note what he likes, it is equally important to note what he does not like on a medical website. If he decides to employ a website designer, the designer will have some creative leeway to put together the medical website based on the notes given to them. To make the process as smooth and efficient as possible, it would be helpful for Doctor Myers to highlight what to avoid in that website design. Basically, "I like this, this, and this. Please, do not do this, this and this." If you make a simple list of do's and don'ts, it will lower stress and frustration levels for all parties involved.
3. Look at the websites of other medical practices that compete with your business
When Doctor Myers reviewed websites he liked and websites he did not like, he came across many of his competitors. This part of the process is essential because it is advantageous for him to take notes on what these other websites are doing well and not. If he notices that there are services that are not being provided or well advertised, this could give him a competitive advantage when designing his website. Doctor Myers took notes on each web site's most popular services, how easy it was to navigate, and how many clicks it would take to accomplish specific tasks, like making an appointment.
This evaluation is crucial because it allows a new website to avoid mistakes or outdated themes that other medical practice websites use. It also prevents Doctor Myers from accidentally creating a website that is too similar to a website that already exists. While it may be unintentional, it would likely cause issues and force him to redesign his website yet again.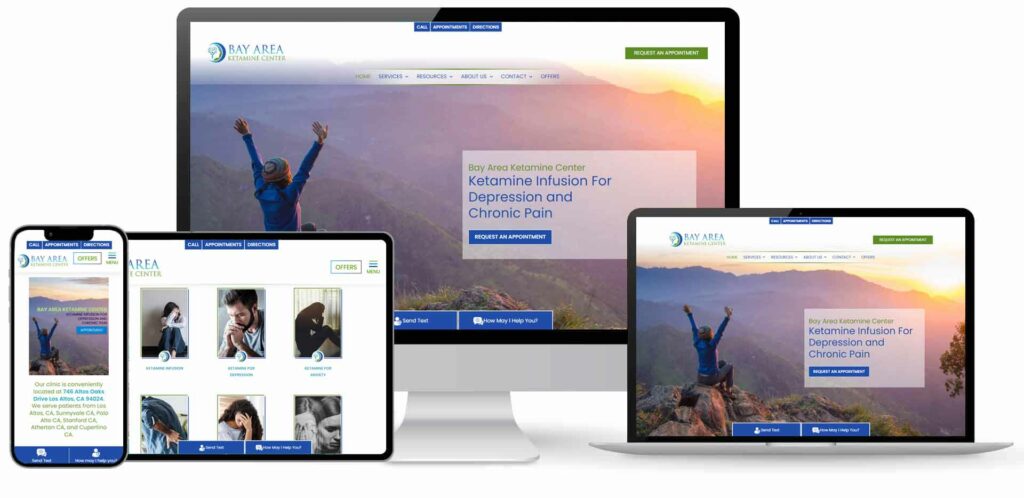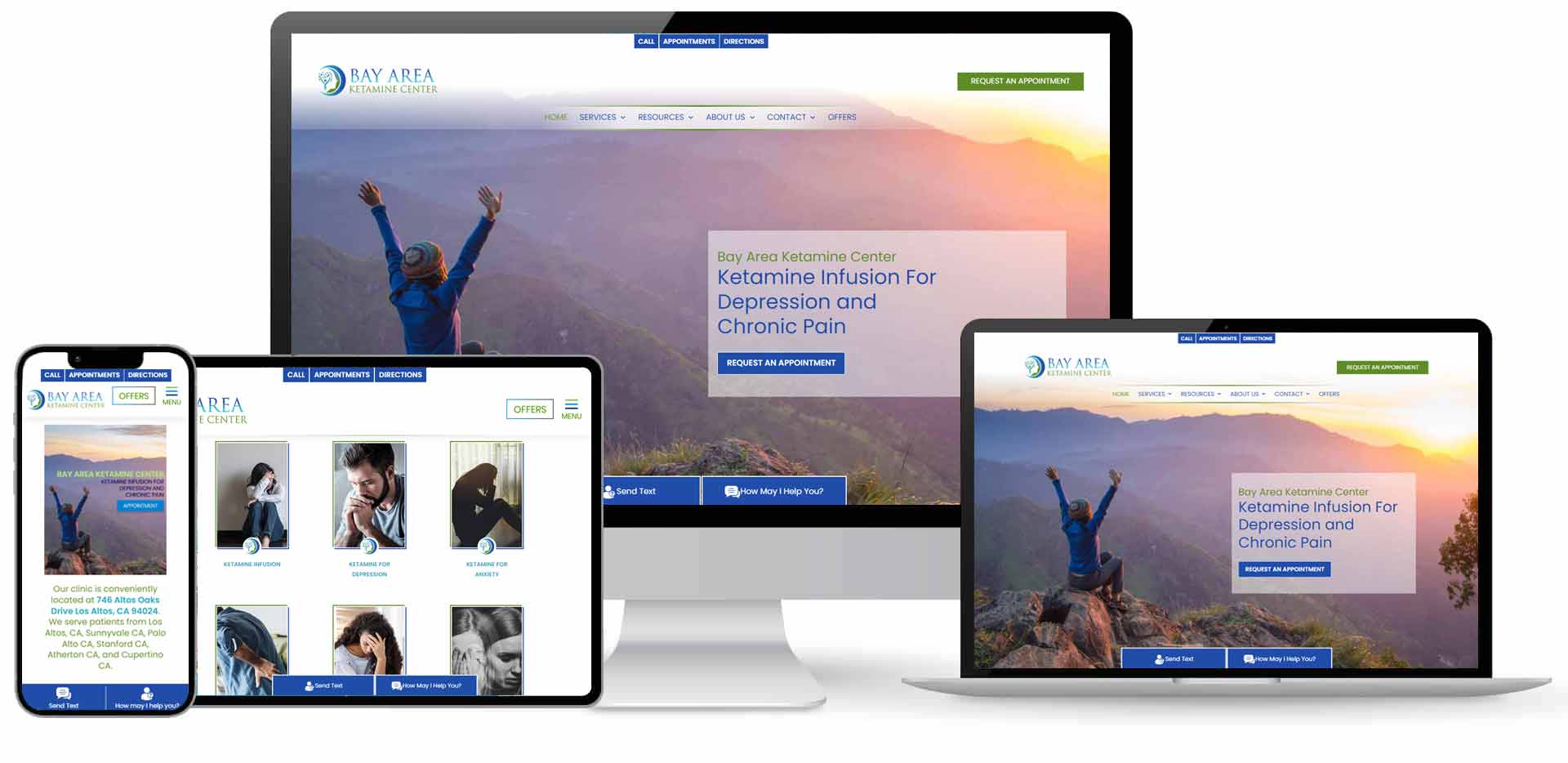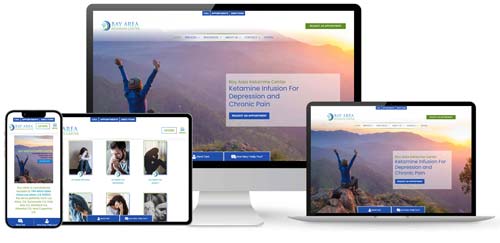 4. Evaluate a medical website design company to design a new medical website
Doctor Myers certainly has experience at making simple websites. However, his expertise is in primary care, not website design. When he had car problems, he takes his car to a professional mechanic, not a guy down the street who is a baker but dabbles in car repair. With that in mind, Doctor Myers will hire a professional website design company to develop his medical website. Here are the things he will look for and ask:
How many medical clients does this company have? There are plenty of website design companies out there. However, not everyone has experience promoting a medical practice and the challenges that go along with them. Doctor Myers wants to select a company that has experience designing these kinds of websites, and he will want to see some of the work they have done for their clients.
Is the company familiar with HIPAA and the regulations that go along with it? If a website is not designed to conform to HIPAA regulations, Doctor Myers will be responsible, not the design company. It is his job to make sure they know all the rules and regulations for a medical website.
How much experience do they have, and what does their design portfolio look like? Doctor Myers will want to see what different kinds of websites they have designed for other medical practices. He will want to avoid any companies that cut and paste his name over a cookie-cutter website design over and over again. While some features will surely be the same from website to website, he will want to see unique, distinct designs for different clients. From an experience standpoint, he will want to know how long they have been making medical websites and staying up to date with design trends. Five years from now, he will want to make sure they will keep his site fresh and looking current from a design perspective.
What does the contract look like? Some website design companies will design a website and then hand it over to a medical practice to host, maintain, and update for a one-time fee. Other website design companies will be paid monthly to make updates, keep design elements fresh, and fix any technical issues that may pop up. Doctor Myers knows that neither he nor anyone on his staff has the technological know-how or the time to maintain the practice's website properly. Therefore, he will want a company for a long-term contract that makes sense financially for his business. This company will handle all of the nuts and bolts of designing and publishing a website, including managing the web hosting needs.
5. Decide on the content pages you will need for your medical practice's website
Doctor Myers has an advantage when he hires a medical website design company for long-term work: If he needs a new page in the future, all he has to do is ask them to create one. With that said, when a website is designed and launched for the first time, there will need to be some content pages. Doctor Myers decided on the following pages:
Home page
Services pages
Insurances accepted
Staff bio page
Directions to the practice
Contact information
Blog
Not trained as a content writer himself, he had the website design company use copywriters to write content for these pages with his input. He reviewed all content, asked for changes to be made in some cases, and then approved the content to be published. The copywriters checked with Doctor Myers to incorporate any specific keywords that he thought would make the pages more effective for SEO and content marketing purposes. While the website design company will certainly have a good idea of what keywords are needed for a medical practice, they may be unaware of keywords that work well in that particular community. This is especially true with Local SEO. Doctor Myers will be better positioned to tell the company what neighborhoods, landmarks, and areas to mention in the content.
6. Choose colors, layout, and structure of the medical practice website
Doctor Myers already had the colors and voice he wanted for the "brand" of his medical practice. However, he took this opportunity to update it after reviewing other websites in the area. He was mindful of changing a few things related to his brand that he thought might be too close to another primary care practice that was operating. Once these brand colors and voice was confirmed, he sent them to the website designers to apply.
Speaking with the website designers, he also discussed how he wanted the layout and structure of the website. For him, everything needed to be accessible from the home page. He saw that some other medical practices had a landing page for their services, but he preferred it differently and made sure to tell the company to design it that way. The website design team also talked with him about the essential services highlighted in the navigation bar. This conversation helped the design team immensely with their work putting together a website Doctor Myers wanted.
7. Choose the features wanted for a medical practice website
As mentioned in a previous section, Doctor Myers made notes on things he liked on other websites and their features. During this part of the design process, he will talk with the website design company to incorporate as many of these features as possible. However, he knows that just because he wants something does not mean it will be available. Limitations in available technology due to cost or the platform a website is operating can force a medical practice to compromise on features or abandon them all together. Fortunately, the three prominent features he wanted on his website were available.
Online Scheduling: Doctor Myers realized this his front desk staff would be bogged down taking phone calls, answering emails, and listening to voice mail messages from people wanting appointments. This would slow down converting a website visitor to a patient, so online scheduling was needed. This system, synced with his patient management software, allowed patients to make appointments when they wanted them any time of the day or night. When an appointment was made, the schedule would automatically update to prevent double bookings.
Online Forms: Another friction point Doctor Myers saw were the forms new and returning patients would have to fill out when they visited his practice. Instead of having a patient sitting in his waiting room for 15 to 20 minutes filling out forms that would have to be hand-typed into a system by a staff member, everything could be completed online. A patient could also complete the form online, then print it out, making it easier for the staff member to type it into the system. Doctor Myers provided the website designer with copies of all forms patients need to fill out to be turned into online versions.
Medical Engagement Chatbot: Doctor Myers has seen chatbots on various other websites related to the healthcare industry and outside of it. He has read how chatbots can help answer simple questions and complete tasks, cutting down on phone calls and emails to staff. He wanted a chatbot to program it with the most common questions his staff receives. Once deployed, it should let the team be able to focus on more complicated problems.
8. Provide pictures of the medical practice's facility and the staff
As a website designer is creating the website, they will often use stock photo placeholders until they get photos from their client. When it is being built, Doctor Myers will take pictures of his facility. These photos will include:
Outside of the building
Waiting room
Front desk
Examination rooms
X-ray Room
Other rooms with special equipment
Doctor Myers will also take pictures of the doctors and staff at his medical practice for his staff bio page. These photos will include anyone who is working there for a long time and not those working sporadically. He will also take pictures throughout the year during different seasons to be updated with additional photos of the outside of the building during different seasons.
The experienced team at PatientGain.com is the medical website design company you want to build and manage your website. Our staff has years of experience in various healthcare areas and can create an effective website for your medical practice. Call today and let us show you what we have done for other doctors and how we can help you grow your business!