Medical Website Domain Access
How to Give Access to Domain on Godaddy For Medical Website. GoDaddy Domain Access is 4 Steps Process. It Should Be Completed By The Domain Owner (Doctor)
Step by step instructions:
Login to your Godaddy account and then
on the top area – Under Account settings, select Delegate Access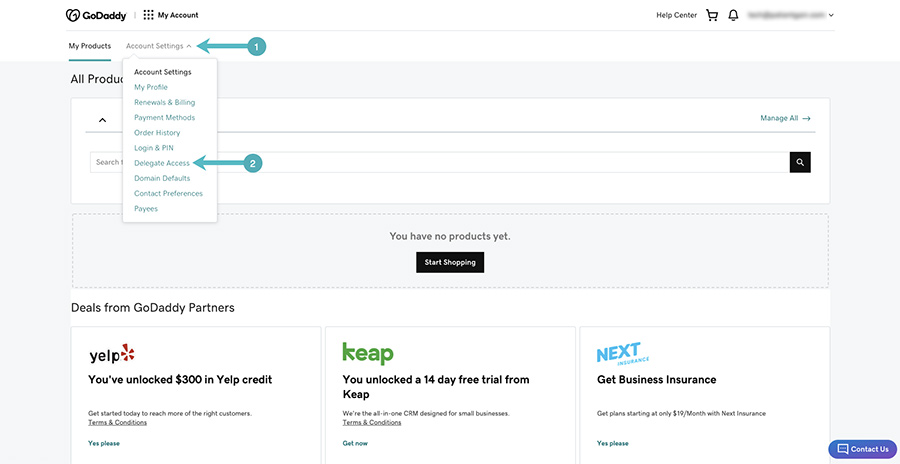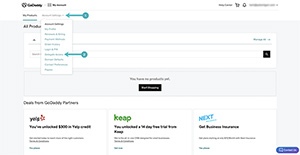 Then Click on Invite to Access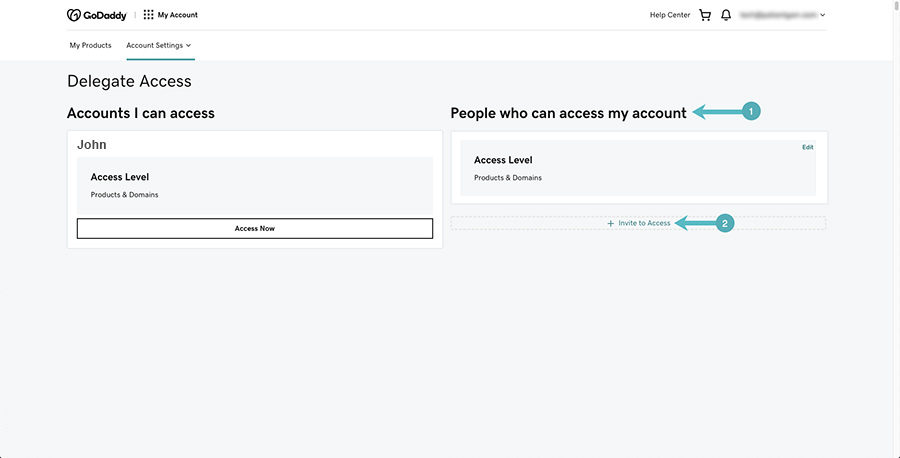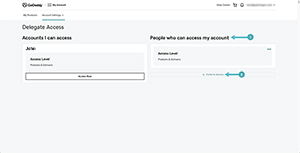 Copy and paste the following:
Name: PatientGain tech team
Select: Products & Domains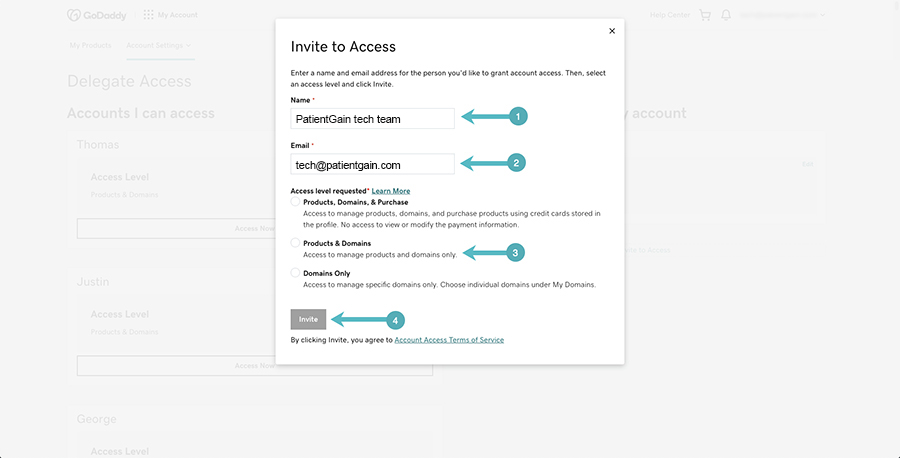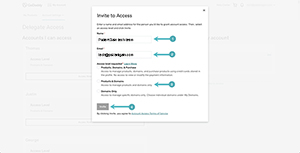 If you see the following, then you have completed the steps.


PatientGain staff will be informed and we will setup your domain.
Once it's completed, we will inform you.
Medical Website Domain Access
How to Give Access to Domain on Godaddy For Medical Website. GoDaddy Domain Access is 4 Steps Process. It Should Be Completed By The Domain Owner (Doctor)