Medical Website Domain Access
How to Give Access to Domain on Godaddy For Medical Website. GoDaddy Domain Access is 4 Steps Process. It Should Be Completed By The Domain Owner (Doctor)
Step by step instructions:
Login to your Godaddy account and then
on the top area – Under Account settings, select Delegate Access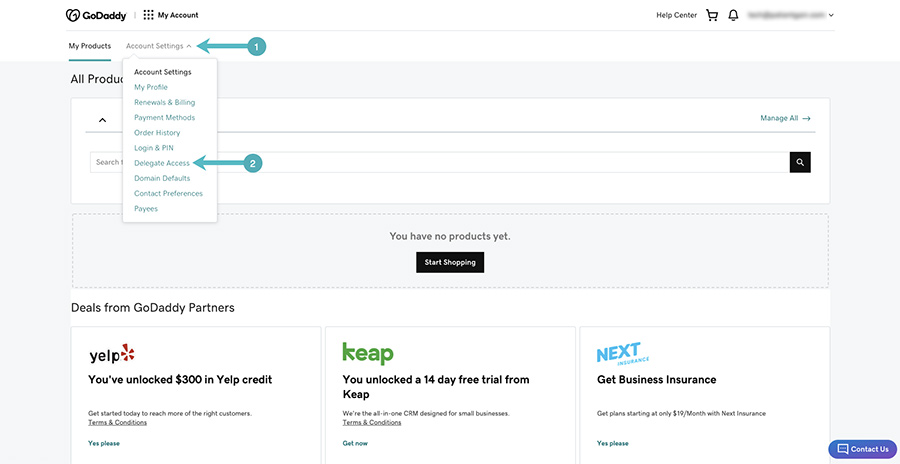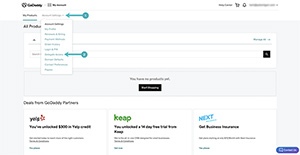 Then Click on Invite to Access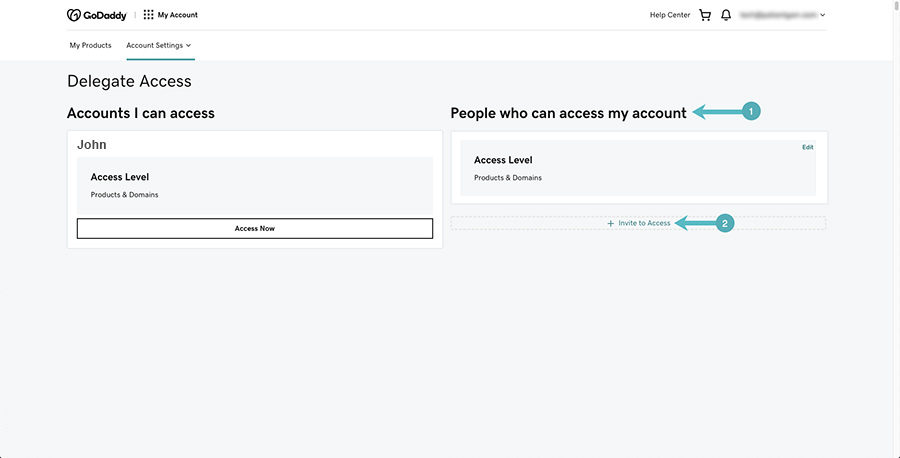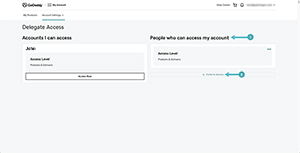 Copy and paste the following:
Name: PatientGain tech team
Select: Products & Domains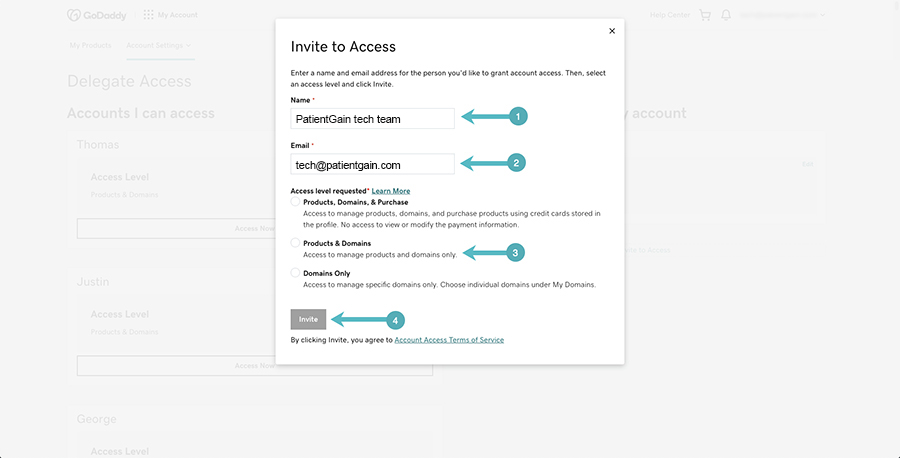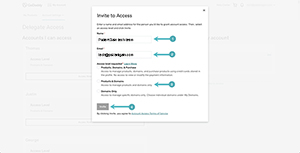 If you see the following, then you have completed the steps.


PatientGain staff will be informed and we will setup your domain.
Once it's completed, we will inform you.
Setup Initial Meeting With PatientGain
4 Important Tactics For Online Healthcare Marketing Strategy
Focus on Patient Acquisition – This area focuses on your website, SEO, online advertising (Google, Facebook, Instagram etc), tracking of leads, secure HIPAA compliant CRM.
Patient Engagement – This area focuses on your ability to engage patients. For example, Facebook and Google posts, Texting/SMS from your website so you can capture leads. Referral strategy, monthly Email marketing, auto-follow up emails and texts. Building a fan base on social media.
Patient Revenue – This area focuses on your ability to monetize your marketing. Many doctors are doing a great job on marketing, but they are missing out on maximizing revenue per patient. Life time value of patient has 2 aspects. First initial visit and revenue generated by the first initial visit. Second part has to do with Life-Time-Value (LTV) of each patient – This could be a much bigger number and when calculating ROI – Return On Investment, should also be calculated. The second area is most overlooked by doctors.
Reputation Management – This area can be a headache or a winning differentiator for your medical practice. As you service your patients, your plan should be as every patient ( shortly after providing service ) asking them "Based on your experience with our medical practice, would you recommend us". This is probably the most important question you can ask. This can be done 4 different ways. 1) Personally asking them – This approach is most effective, however in real life, it is simply not possible. 2) Using Texting/SMS app sending a similar question and asking if they are happy with your service and willing to recommend you. If they say "yes" then software sends them link to a review site. 3) Using Email similar strategy is implemented. 4) Using an I-Pad in the lobby, similar strategy can be implemented. However this requires some clever software for changing the IP address.
Medical Website Domain Access
How to Give Access to Domain on Godaddy For Medical Website. GoDaddy Domain Access is 4 Steps Process. It Should Be Completed By The Domain Owner (Doctor)