Gift Card App For MedSpas and Aesthetics Practice using HIPAA compliant payment system.
PatientGain provides secure and innovative gift card apps to Medical Practices based in the USA and Canada. With our Gift Card app your patients can easily send gift cards to their loved ones. With a smart and intuitive mobile friendly user interface. They can purchase gift cards using the secure payment portals.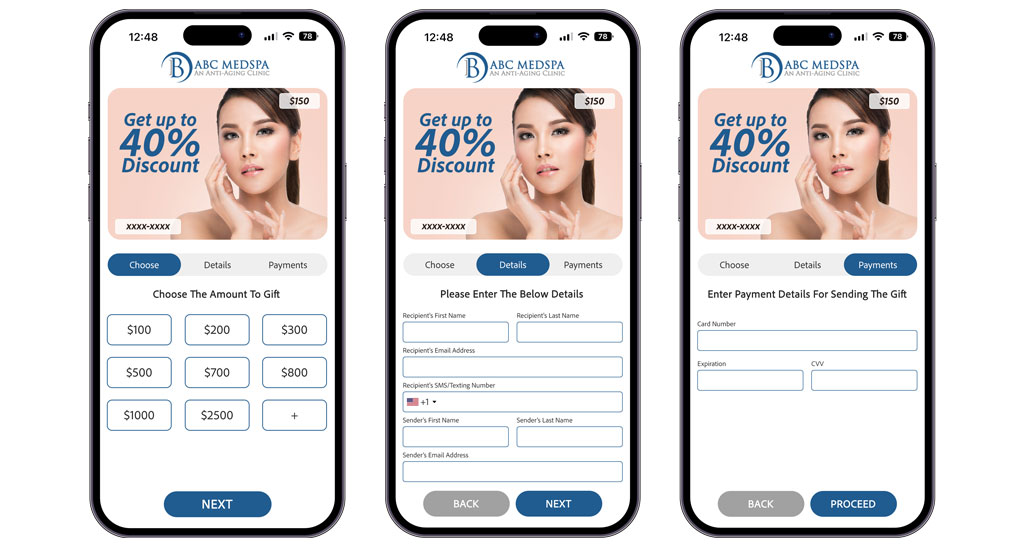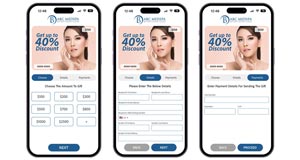 How can gift card apps increase your practice revenue?
With our HIPAA compliant Gift Card app medical practices can easily increase their revenue by engaging with more patients who use the Gift Card App. Look at this like a referral system, when a patient sends a gift card to their loved ones and that person he/she, when they redeem that gift card at your practice. This way you automatically get a referral patient which increases your medical practices revenue.
The easy to use gift card app makes it easy for your patients to send gift cards to their friends and families.
With mobile friend user experience they can easily visit your website from their mobile phones and with just few taps they will be able to complete the process.
Some of the features of the Gift card app includes, but not limited to are:
Ability to have predefined Gift Card pricing templates (for e.g. $100, $200, $300 etc).
Patients can also send a custom price Gift card, if the template is not listed by pressing the "+" icon on the app.
Medical Practices can easily manage and keep track of the Gift Cards using our HIPAA compliant dashboard.
With the Integration of our Secure online payment app, it makes your payment secure and safe, when patients make their payment using the Gift Card app.
With Customizable layout, your app will match your website and logo's color scheme.