Medical Website Domain Registration
How to Register a Domain Name for Medical Website Using Google Domains
We recommend Google Domains only.
Domains should always be in the name of the business owner/medical practice owner.
If you need assistance we are here to help you.
Here are the steps.
Step 1: Visit https://domains.google.com/
Step 2: Login to your Google or Gmail account (this is required) like drjonesmd@gmail.com
Step 3: Enter your desired domain name – see example below. and click on "Get it"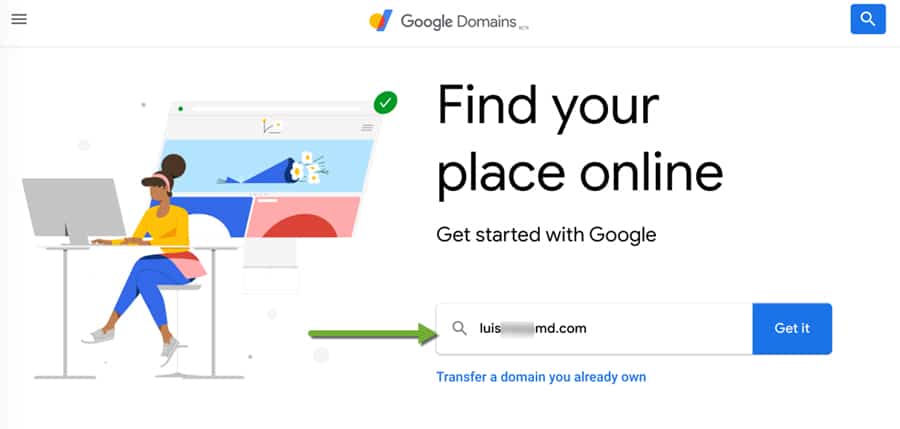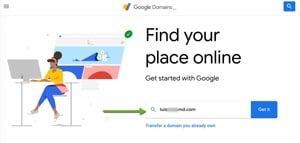 Step 4: Confirm that you have correct spelling of the domain – you cannot "redo" a domain name. Click on shopping cart image
Then at the bottom of your page click on Go to cart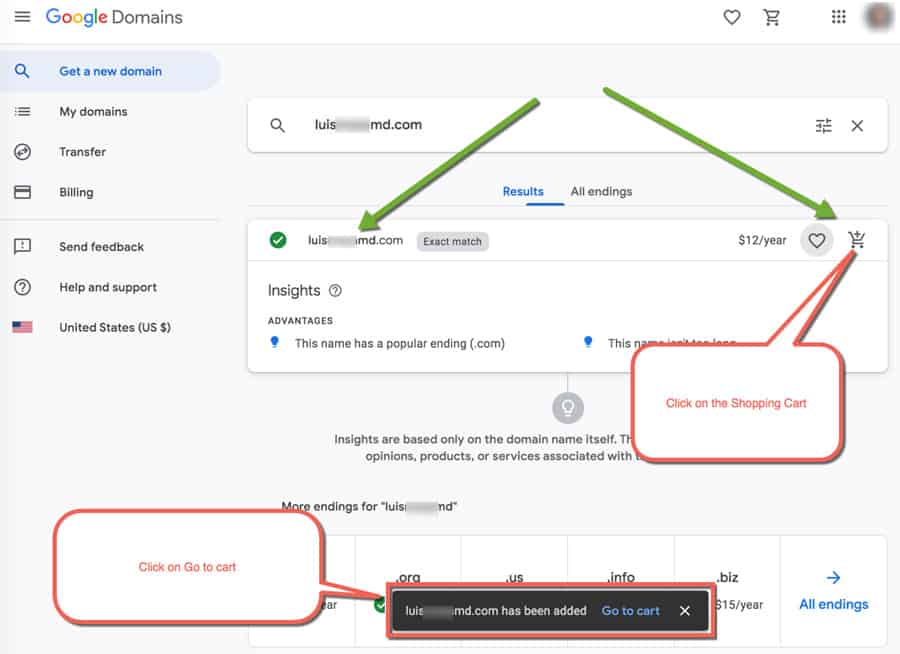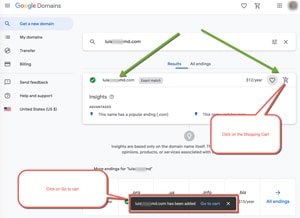 Step 5: Next page, privacy protection should be turned ON, auto-renew should be turned ON.
Google's fees are $12 per year.
Click on Check out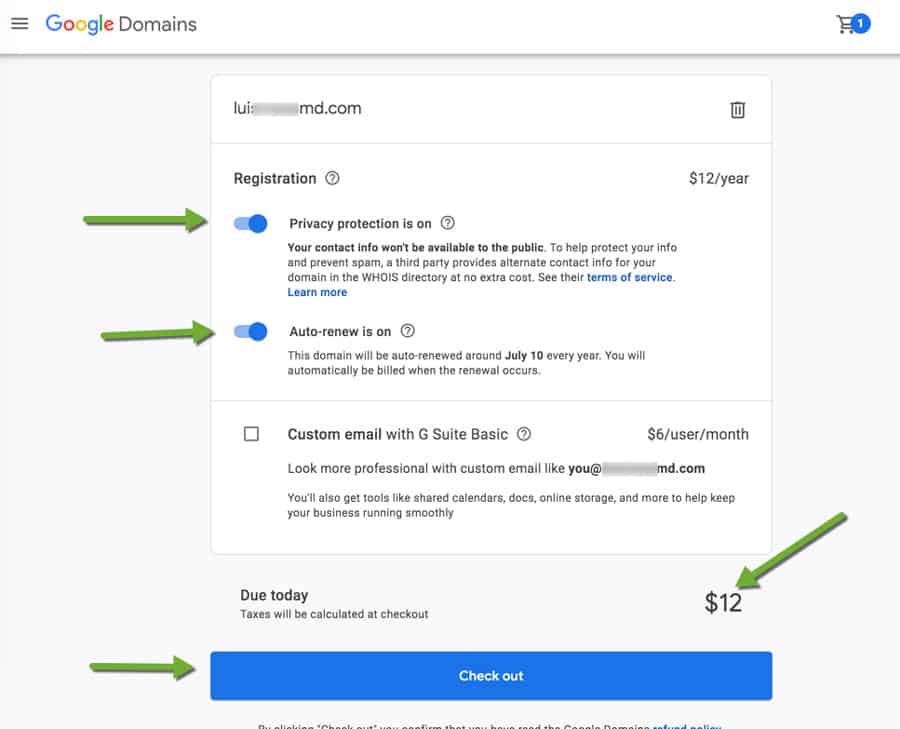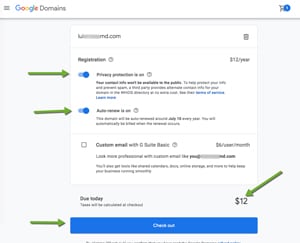 Step 6: Next step – Enter your information.
At the bottom of the form, confirm 2 items – 1) Your Email 2) Domain name.
Click on Save and continue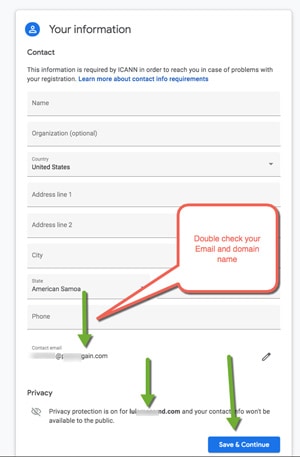 Step 7: Last step is to review all items and enter your credit card information.
If you receive a receipt in your Email, you have successfully registered your domain.
Step 8: You need an awesome medical website, with HIPAA compliance and high SEO rankings. Click here to see some examples of medical websites for doctors and learn about how medical SEO works.
Medical Website Domain Registration
How to Register a Domain Name for Medical Website Using Google Domains