Digital Advertising for Medical Weight Loss Clinics
There are five advertising mediums that produce the best ROI for your medical weight loss center. This data is based on a recent review of 536 medical advertising campaigns.
Weight loss centers occupy a unique place in the healthcare industry when it comes to advertising and marketing and their competition. Marketing a weight loss center can be tricky as there tends to be a temptation to "over promise" in terms of results. Companies will highlight their best results without really indicating that these results are more uncommon than common.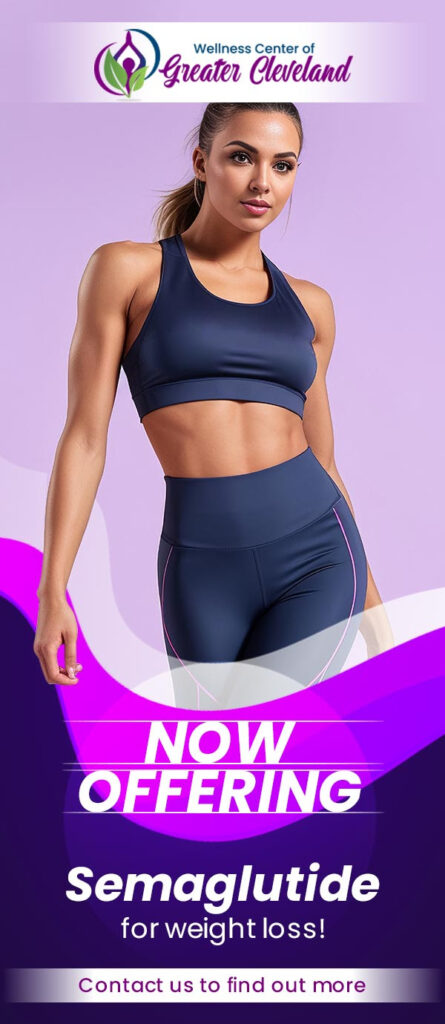 If done incorrectly, you can get in trouble with not only your community for misleading them but also other regulations. Competition is also unique as weight loss centers not only compete with other centers but other businesses that occupy different parts of the healthcare industry. Weight loss clinics compete with online diet programs, exercise coaches, at-home workout equipment manufacturers, and even national gym franchises. These businesses have less regulation and limitations about what they can say to promote their business. However, there are five proven ways you can market your weight loss center that produces the best return on investment or ROI. Use them to help grow your business.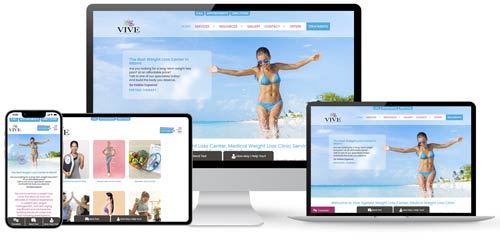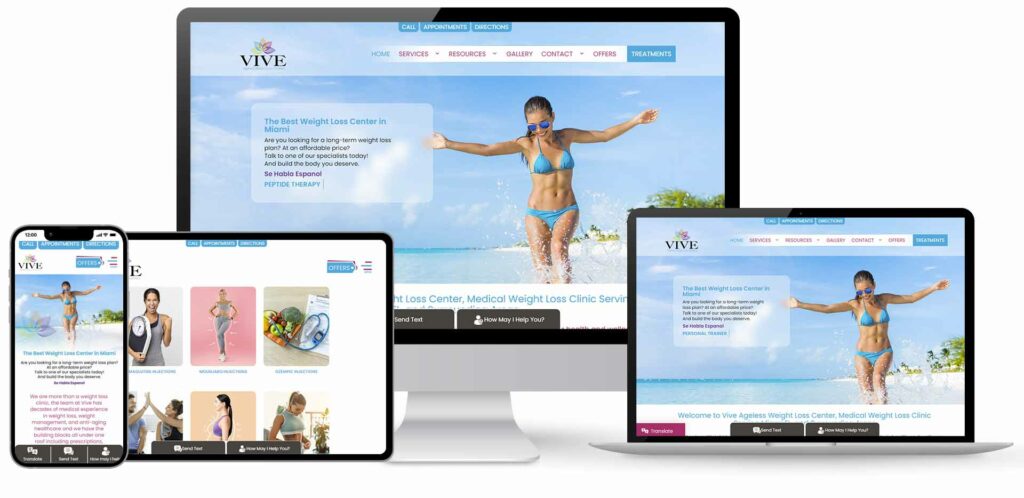 1. Content Marketing
When thinking about content marketing, think of the phrase "Content is King." Many will take this phrase and run with it, but you also need to keep in mind, "Quality over quantity." The more you write about a subject online, the more search engines will view you as an authority on a topic, which will boost your organic rankings. Unlike pay per click, display, or social media advertising, it does not cost you a thing when someone clicks on your organic search result. From a long-term perspective, the time and money you put into writing content can be very cost-effective.
For every service, product, staff member, or location you have in your weight loss center business, dedicate a page to it. Each page should be written so it has unique content, and under no circumstances should you cut and paste from another website, even your own. You should also write individual descriptions for any products you offer, if possible. If you are required to use a copy provided by the company selling you the product, then so be it. However, if they don't, try writing your own. Why? Many weight loss center websites will copy and paste, diminishing their organic rankings potential. Writing your own will give you a leg up!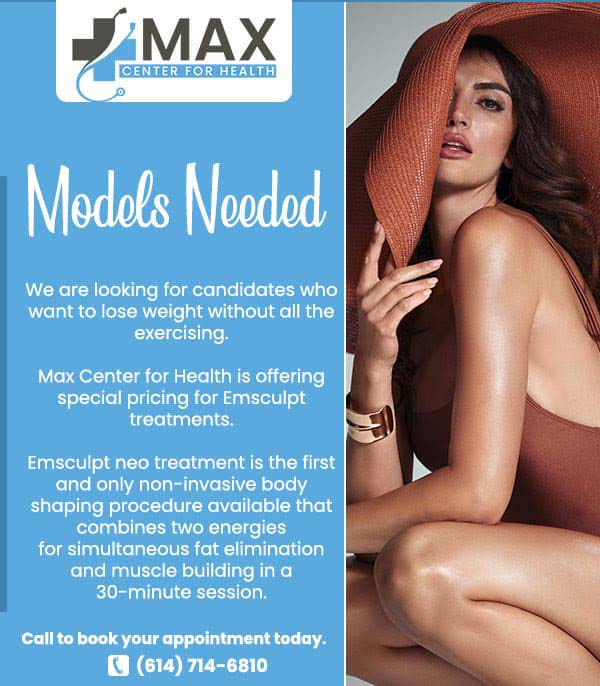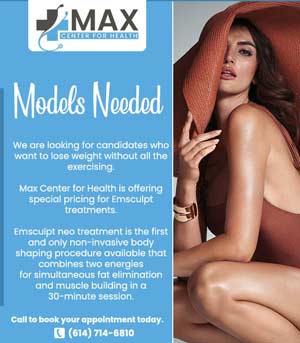 2. Search Engine Optimization
Also known as SEO, Search Engine Optimization is the process of updating your content, so search engines better understand what your website is offering. Effective SEO management involves identifying the keywords people use when looking for weight loss solutions and inserting them throughout your site. Using these keywords should be natural and not depreciate the quality of the content you have written. Working keywords into every other sentence on a page of your site are going to do more harm than good. Search engines are becoming better at understanding the context of what is written and what natural language looks like when written correctly. Keyword stuffing may have worked in the past, something that is hard to read but searches well because it has all the right words simply does not work anymore. Your best bet is to look at every page of your website, think what words would be used to search for it, and ensure they are included and used frequently.
3. Reputation Management
Your online reputation can make or break a weight loss center, as well as any other health care center. Not only must you address negative feedback from disappointed patients, but you must actively seek out positive feedback. The truth is that only the very motivated are going to go out on their own and leave feedback, and unfortunately, someone who is dissatisfied is going to be more likely to leave reviews. To counter the occasional negative review, regardless of their validity, you need to solicit happy patients for their feedback. The random bad review will be pushed away by the positive ones. Be careful how you request reviews. You should never offer to pay someone for their reviews or exchange substantial discounts for one. This is unethical and, in some places, illegal. Ask everyone who leaves happy for a review, you won't get one from every single person, but you will from some. Stay on top of it, and you will soon build a beautiful reservoir of positive reviews.
4. Video Marketing
Videos are a powerful way to market your business, regardless of the industry. Given that weight loss centers provide a visual "before" and "after" aspect of their services, videos can be an incredible tool to grow your business. It may be tricky to get someone to agree to participate in a video marketing plan where it tracks their progress or give a "before" and "after" shots of how they did. First, you will need them to sign a release form of some sort permitting you to use the footage. You also may need to compensate them in some way, which may or may not be permissible in your area. Consult with a lawyer about what your release form should look like and what compensation you can offer. Your weight loss center can also create videos highlighting staff, your center, equipment available, and the demonstration of the services you offer. Spending a little time and effort on the quality of the video can go a long way to make it look more professional.
5. Location-Based SEO Marketing
Location-based SEO Marketing is similar to search engine optimization. Still, instead of focusing on keywords people use to find your website, you are targeting words that associate your business to where you are located. High organic search rankings are great, but being listed as one of the three business that show up on map results in search engines are even better. A significant percentage of search engine users are going to click on one of the first three map selections and may not return to look at the map results. Aiming to appear on map results should be a top priority for your weight loss center. You are not going to appear on map results for someone hundreds of miles away. However, make sure your website talks about the area you live in and the surrounding areas as well. You want to rank high where you are located and neighboring regions. Again, do not use the name of your town in every other sentence. Use it and other locations throughout your website, and you'll see results over time.
These three tactics to advertise your weight loss center online have proven to be effective. If you have a competitor that frequently ranks above you in search results, chances are they are already using these strategies. Even the playing field and use them to help promote your business and grow your patient count.
Anatomy of good medical marketing for medical weight loss practices
Eight steps for achieving great ROI results
The term "SEO" can have different meaning to different professionals, but we will assume that you are a doctor, physician, dentist, surgeon or an administrator of a practice. We have seen that these professionals mean high search rankings, and simply want to acquire more patients using "SEO". So based on this, we will define SEO beyond the Search Engine Optimization strategies. To our audience, doctors and practice managers they mean Good Medical Marketing and its composition.
Step 1 : Website Overall Strategy – Including the Website and Facebook business page
Step 2 : Website Content Marketing
Step 3 : Local SEO & Organic Strategy
Step 4 : Social Media Marketing
Step 5 : Online Advertising Plan
Step 6 : Online Reviews Management & Marketing
Step 7 : Email Marketing & Email Automation
Step 8 : Conversion Automation
How much do doctors spend on advertising in USA?
Range is $600 per month to $15000 per month, depending on specialty and competition.
The actual advertising budget for each clinic and practice is different. Some clinics/doctors are very aggressive and spend $1000 per day (or more) and some spend $1000 a month on advertising. We also have few clinics/doctors who do not spend any money on online advertising, they doctors rely on referrals and very strong SEO rankings. This data refers to online advertising, not offline advertising spend.
Also you have to understand that every practice area is different. For example let's review specific specialties:
Medical Fat loss / Physician Supervised Weight Loss Practices
The typical range is $2100 to 8700 per month, spend on average spend $4300 per month per location.
Medspa and aesthetic practices
For Medical Spas and Aesthetic practices, it is highly recommended to have online advertising budget. The typical range is $3000 to $10000 per month, with average budget of $4210 per practice in USA.
Plastic surgeons
Plastic surgeons need online advertising, more than any other category. It is next to impossible to be successful without proper online advertising budget. The typical range is $5000 to $15000 per month, with average budget of $6677 per practice in USA.
Dermatology practices
The typical range is $1000 to $4000 per month, spend on average spend $1960 per month per location. However these are "average" locations with medium competition. If a dermatology is also focused on cosmetic procedures, their budgets are more like Medical Spas and aesthetic clinics.
Learn more about how much health care practices spend on advertising in USA.