Top Website Designs For Doctors Using WordPress – Simple Pricing $699/mon
Simple Start Medical Website Setup.
1. WordPress medical website setup by professional team
2. Project Manager is assigned to you – so they can guide you
3. Google SEO Optimized Website
4. A/B Tested design
5. Advertising cost on Google, Facebook, Instagram is additional – Simple 12% Flat Fee Pricing
6. HIPAA compliant CRM Included
7. Monthly Email marketing included
8. 5 Key apps and features included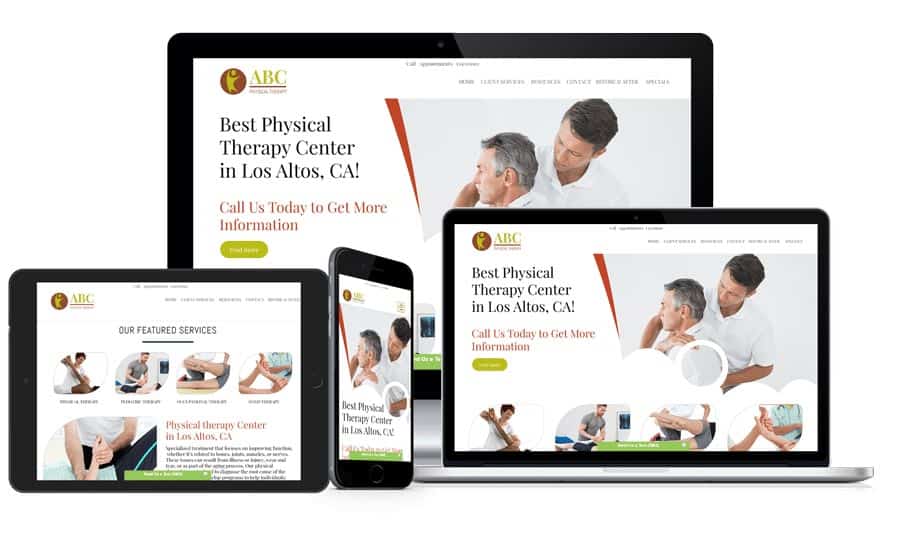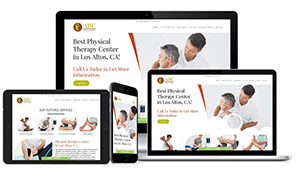 What is A/B Tested Medical Marketing Websites?
A/B testing is a common practice among software based marketing applications – in our case it is Medical marketing Websites. It is a way to compare two versions of medical marketing websites to arrive at a conclusion, based on data, not based on opinion, which of the 2 designs performs better. The test continues with multiple cycles until law of diminishing returns starts influencing a specific test. This is an ongoing process and never stops in the world on medical marketing and data driven results. For example, in our testing we found that it makes a big difference, where specific buttons are placed on the home page or a landing page of a medical marketing website. It also makes a big difference what the user sees first, specifically on a mobile device. For example the layout and user experience was kept the same in specific A/B tests, the only thing that was changed was how the images were formatted, branded VS non-branded generic images. There is a difference in results, based on hundreds and thousands or iterations of tests performed.
Is There an Example for A/B Testing of a Medical Website?
A/B testing scenario :
TEST A: The slider/top area of a medical website has a nice intro video added. No other changes are made. Duration is 2 months, over the period same amount of budget for online advertising on Google ads, and Facebook ads is allocated. Purposely, no changes were made to ads budget, ad copy was not changed, conversion settings for demographics and radius of targeted area was not changed. SEO – no new content was added, no new changes were made to the website content, no new SEO optimizations were applied, like off-page links, no new promotions were added, no updates to meta-tags, no changes were made to Email marketing frequency , no new apps were added to the website. No new social media posts were added to Google posts and Facebook Posts. 82 percentage of the patients are on mobile devices for this test. Same video, slides were setup for mobile, ipad and full website. Colors of the website remained the same.
TEST B: Video was replaced by a slide show, focused on services – specifically focus on benefits of each top services. 5 slides in the top area were added. First slide was general slide, each additional 4 slides had a CTA and link to each services page. No other changes were made to mobile, iPad or full computer user experience.
Results:
Baseline was TEST B : With over 8 months of data.
TEST A : Time on the website increased by 13% by visitors. Conversions dropped by 18%.
TEST B : Setup B with slides has a better ROI compared with an engaging video in the top area.
Additional tests on multiple medical sites show the similar results. These tests were on multiple areas of US customers. All of them are medical websites.
PatientGain.com's web sites are A/B Tested to provide ROI (Return On Investment) for your medical marketing dollars.
Setup Initial Meeting With PatientGain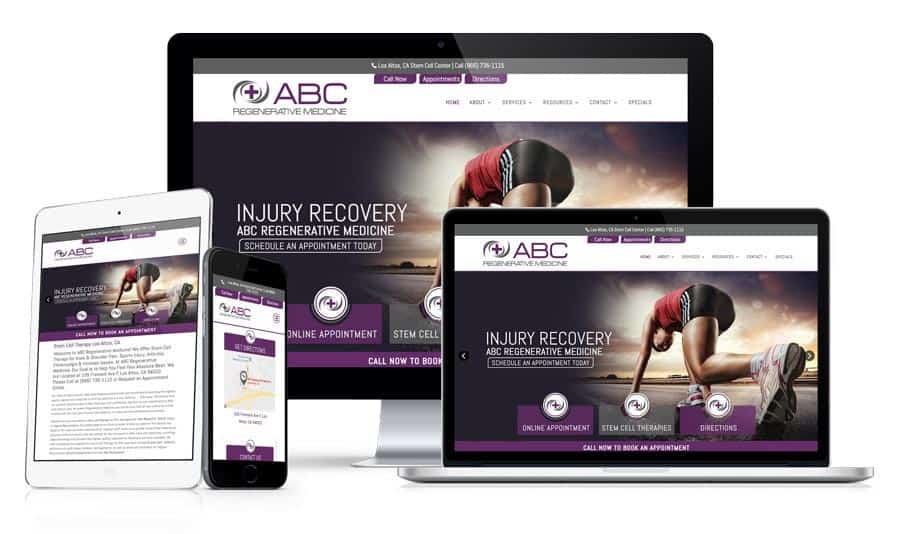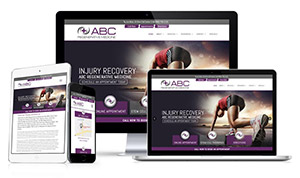 5 Important Medical SEO Lessons Learned
1) It Takes Money and It's Hard
2) It Takes Time & Patience, But It's Important
3) It Is Difficult – Google Changes Algorithms Regularly
4) It Is A Multi-Step Complex Process Rather Than One Time "Task"
5) A Professional Team Will Produce Better Results Than D.I.Y (and Much Quicker)
If you want same week results, you should consider online advertising for doctors. Both of these approaches and strategies compliment each other, they do not replace each other. Long term online success for your medical practice is based on excellent SEO rankings for your practice. It will take time and money, and it is not easy, anything else is very likely a sales pitch. Investing in medical SEO for your medical practice is very likely the best investment you will make in your medical practice. However, it is complex and is not easy. Here are some examples of ROI for Medical Marketing.
Fast loading medical websites can help you with higher SEO rankings. Read more here.
E-A-T Algorithm & SEO For Doctors
There are three words to remember E A T for good medical SEO website.
E Stands for medical Expertise in the subject matter. For example if your website page is about Peripheral Artery Disease (PAD) – do you have useful information about the subject matter.
A Stands for medical Authority in the subject matter. This refers to the qualified, authoritative content and possibly the author of the website page.
T Stands for Trustworthy source or organization. This refers to the fact that is the website can be trusted. How good is the rest of the content on your website. For example if there is doctor's bio present on a medical website. Are there any other references to this doctor in other media outlets. Are there links pointing back to the bio of the doctor. There are many other factors that determine the trustworthiness.
In addition, SEO for doctors depends on:
1) Clinic Industry Knowledge and Content Writing Skills
2) Expertise in Search Engine Algorithms, Digital Best Practices, and Patient Behavior
3) A Dynamic Software Platform Designed to Adapt to Changes with Trends and Technology
4) World Class Support behind Your Technology System
Achieving top SEO rankings for medical practices and physicians is a process and not a simple one-time setup. It is time-intensive, requires deep knowledge about your own medical practice and Search Engine technology, costs both money and time to get real results, and it never stops for your medical practice.
Your Content Is the Single Most Important Factor in Your Online Success. 8 Reasons Why Content Is Important.
1. Content defines your medical practice's brand.
2. Content expresses who you are, how you conduct your business.
3. Content is read by the Search Engines – and this results in GOOD or POOR rankings – You should NEVER copy content from another site. Checking ideas from other websites is OK, but copying content is like shooting yourself in the foot.
4. Content can make your marketing flourish.
5. Content can make your advertising irresistible.
6. Social media loves GOOD content.
7. Email marketing with good quality content will give you higher open-rates.
8. Best of all – Patients LOVE Useful content.
Top Website Designs For Doctors Using WordPress – Simple Pricing $699/mon
Simple Start Medical Website Setup. Service Designed For Solo Doctors and Medical Providers.